Affiliate marketing is no doubt a great business model.
When someone starts his/her affiliate marketing career, all they want to know first is affiliate marketing programs where they can pick the products and promote them.
But once they start digging more, they are more interested to know about best recurring affiliate programs to earn recurring passive income and then they start searching highest paying affiliate programs.
This is the evolution of an affiliate marketer. You can monetize any niche through Affiliate Marketing be it Gaming Niche, Music Niche, Fashion & Makeup, Insurance & Finance.
Top paying affiliate programs, high ticket affiliate programs, best affiliate programs to make money, all these terms are kind of same terms that an affiliate marketer searches on Google.
His ultimate goal is to make more money by putting in the same effort.
As I am doing affiliate marketing since 2014, and I have an affiliate marketing training program as well, I have gone through all of these programs.
In this article, you are going to see some of the best affiliate programs which you can pick and start making more money because they pay higher commissions than other market players.
Top 30 Highest Paying Affiliate Programs List
#1. Shopify
#2. DomainRacer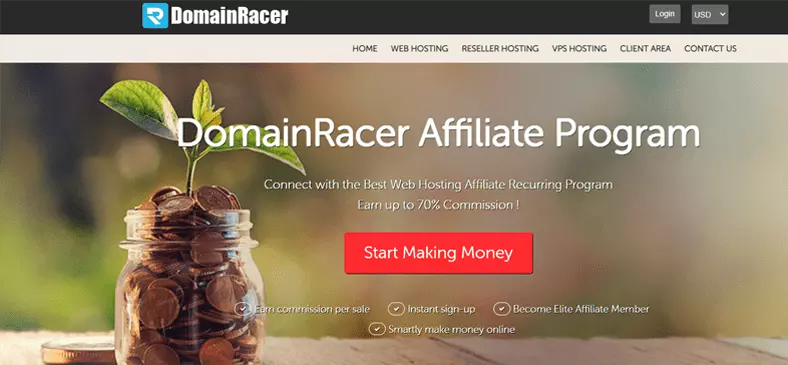 If you want to get connected with truly valuable and profit-potential affiliate services, then check out the DomainRacer web hosting affiliate program. It is a full-service web hosting affiliate network that is global.
DomainRacer is a popular choice among web hosting affiliate programs. 3148+ affiliate marketers are taking the benefit of earning a huge commission by joining their affiliate program. The average commission of 18% marketers is $850+ per month. The revenue of 34% affiliate programmers is $840+ per month and 4% of affiliate marketers fruitfully earn $1000 to $2000 commission per month.
What's more, this program offers very high commissions up to 70%, the conversion ratio is 13.11%. DomainRacer is known for its fixed reliable payouts. It is a great source of regular income for you, as well as products with upselling choices to help increase your profits.
#3. Kinsta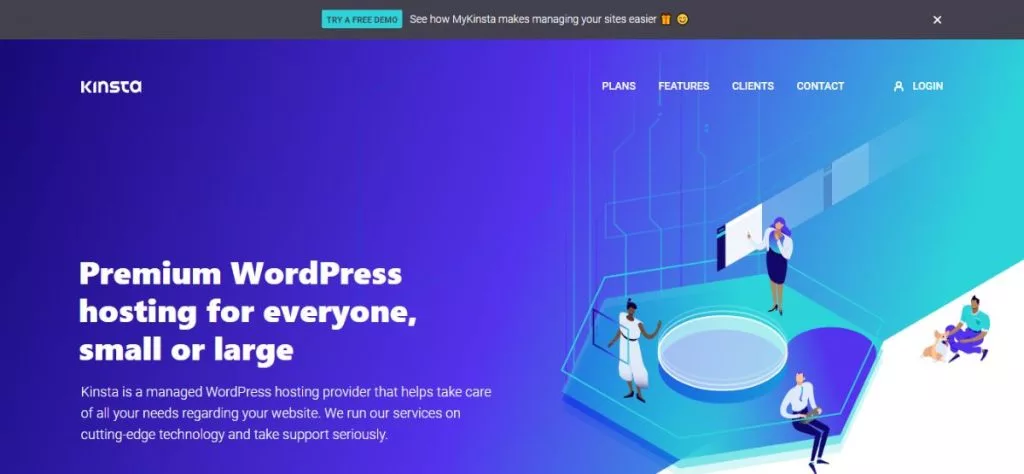 When it comes to WordPress hosting, Kinsta is the king of all platforms. It takes care of all the needs of a website while entrepreneurs focus on growing their business. The user-friendly and powerful platform is packed with advanced features and comes with a quick and simple installation.
#4. The Six Figure Mentors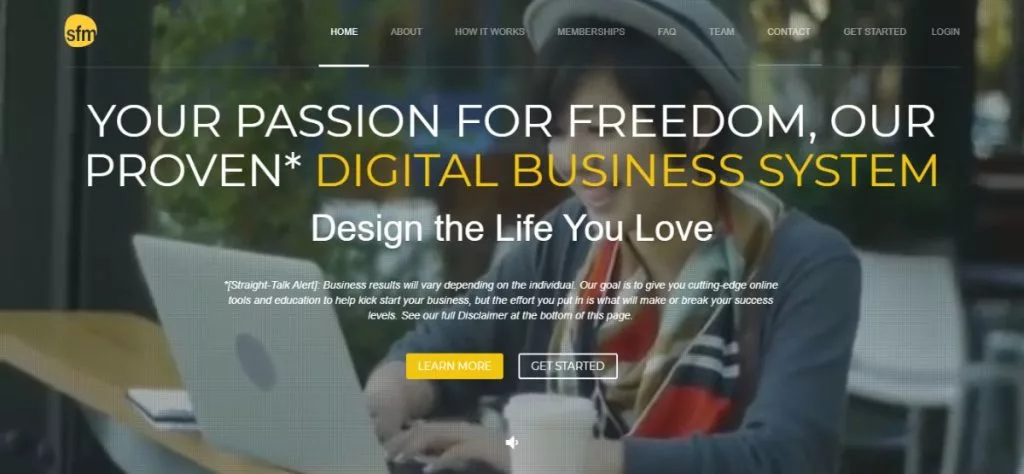 The Six Figure Mentors is an organization that offers a comprehensive set of tools and guidelines to people who want to succeed in digital marketing.
With a plethora of resources, the company is helping individuals and businesses succeed in the online arena and make money digitally. SFM has an amazing affiliate program that can help bloggers and website owners to make money.
#5. SEMRush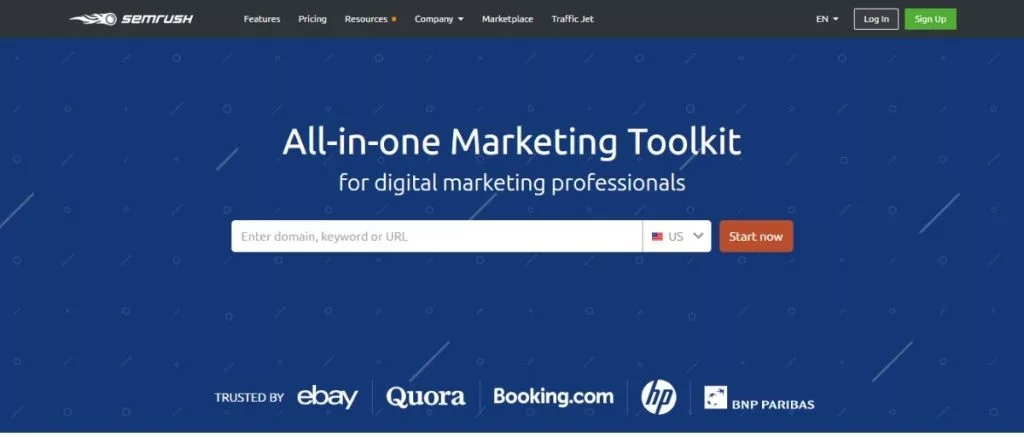 SEMRush is a digital platform that offers an all-in-one marketing tool kit to digital marketing professionals. Right from SEO to paid traffic, social media, content, and PR to marketing efforts, the platform has complete workflows designed for any professional.
SEMRush offers its services for the benefit of e-commerce businesses, and enterprises, and for the purpose of competitive research. Let's take a look at its affiliate program.
#6. Ninja Outreach
Ninja Outreach is a smart influencer marketing platform that also helps its users take a peek into influencer analytics. Using Ninja Outreach, you can find business profiles and social media influencers regardless of their niche and location.
All you have to do is type the keywords specific to your industry, and you can find millions of profiles and databases. Ninja Outreach also offers a high-paying affiliate marketing program.
#7. Hubspot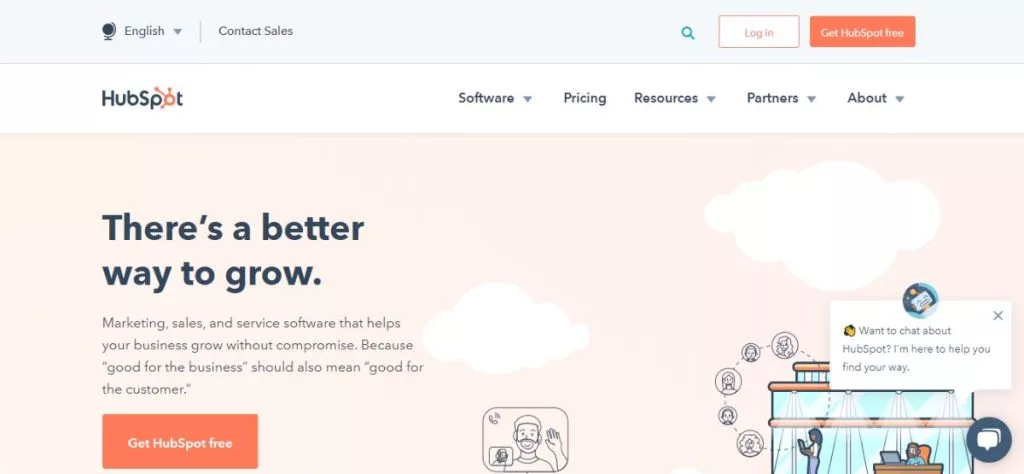 Hubspot is one of the largest digital platforms that offers its users an exceptional set of inbound marketing tools.
Not just tools, but Hubspot also excels at offering valuable content to marketers. With their amazing affiliate program, you have a huge opportunity to make a lot of income.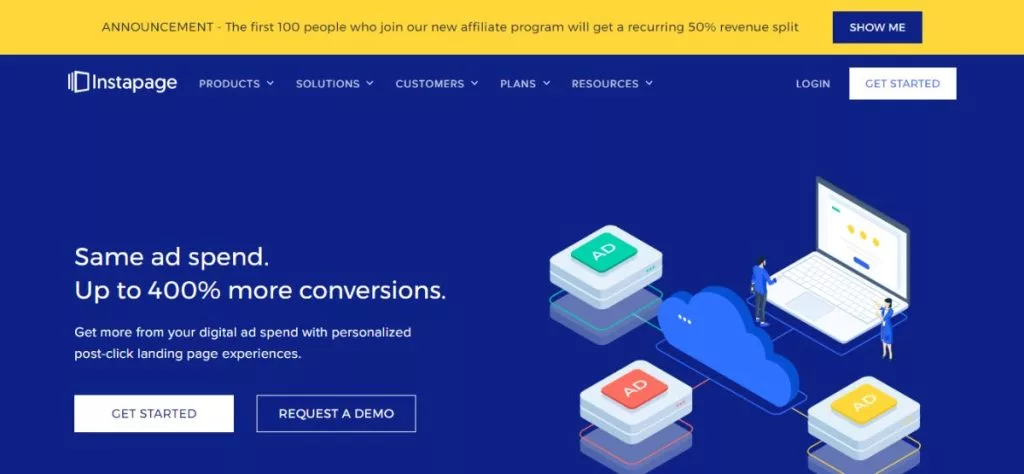 Instapage is a digital marketing platform for people looking forward to expanding their business using digital marketing tools. The platform lets the users maximize their advertising conversions by automating the post-click advertising stage.
Be it landing pages, personalization, experimentation, ad maps, collaboration, or enterprise, Instapage is a one-stop solution for everything.
#9. Capitalist Exploits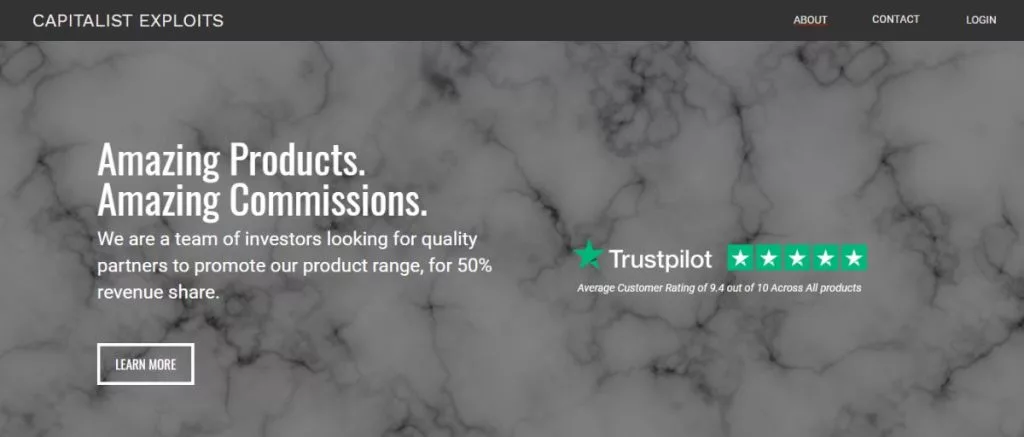 Capitalist Exploits is one of the most popular financial newsletters in the world. The organization offers newsletters to its customers that are directly from professional money managers.
It provides users with high-quality investment analysis and in-depth money matters. Capital Exploits offers the opportunity to partner with them using an affiliate program that is one of the highest-paying ones across multiple categories.
#10. Food Blogger Pro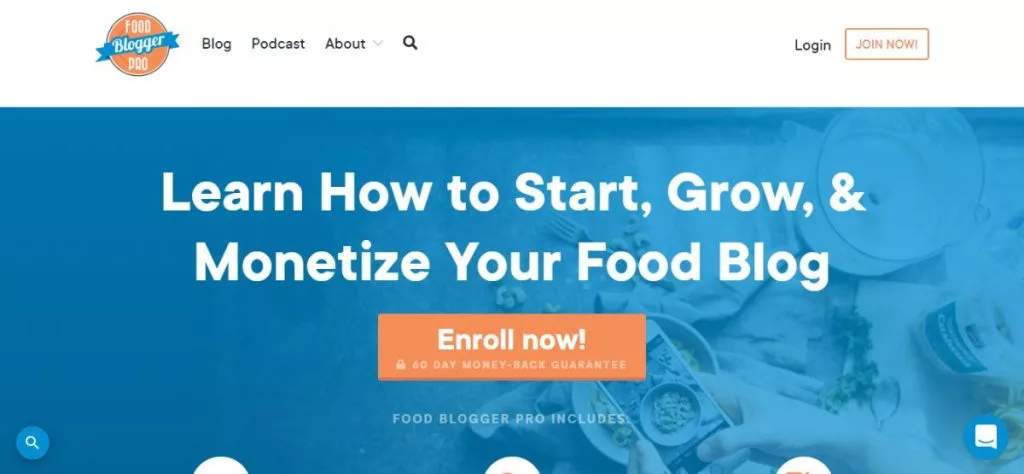 Food Blogger Pro is a membership platform for food bloggers that offers wonderful opportunities. The platform offers a wide assortment of video coaching to its members that help them set up and generate more income via their blog.
Food blogger pro is one of the best affiliate programs to make money if you are running a food-related blog.
#11. Drip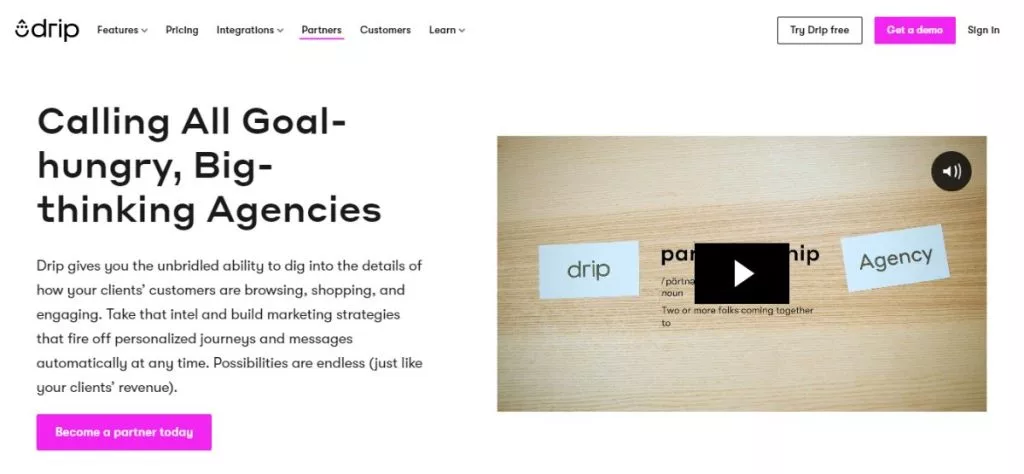 Drip is basically one of the most popular email platforms that help digital marketers excel with the best email marketing practices. It helps businesses and individuals set up automation drips and make the most of their email marketing.
Drip has an amazing partner program that can help you make the most of your blog and earn a decent amount of money.
Convert Kit is another popular email marketing software that helps marketers and entrepreneurs reach out to their massive audience using the power of emails.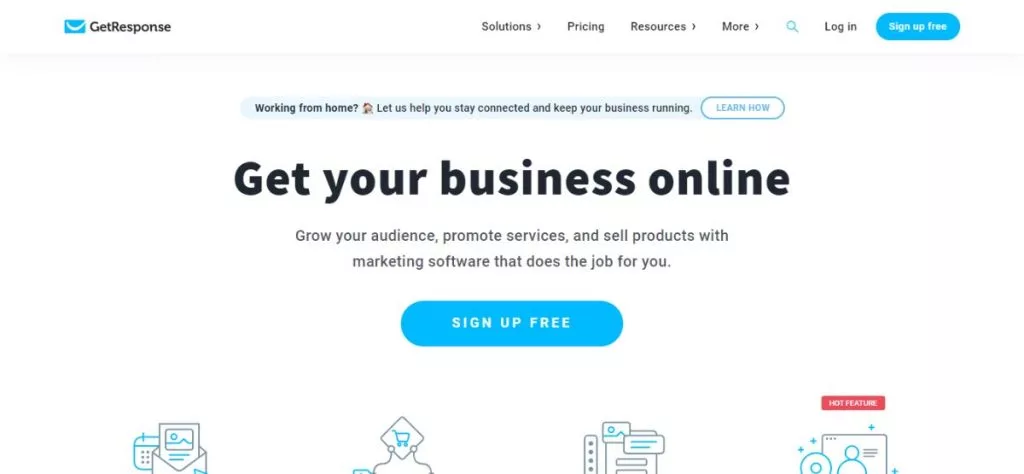 For a small business, marketing software can be one of the biggest advantages as it can give it the necessary boost required. Get Response is the perfect marketing automation tool for small businesses that helps them reach out to big audiences.
#14. Active Campaign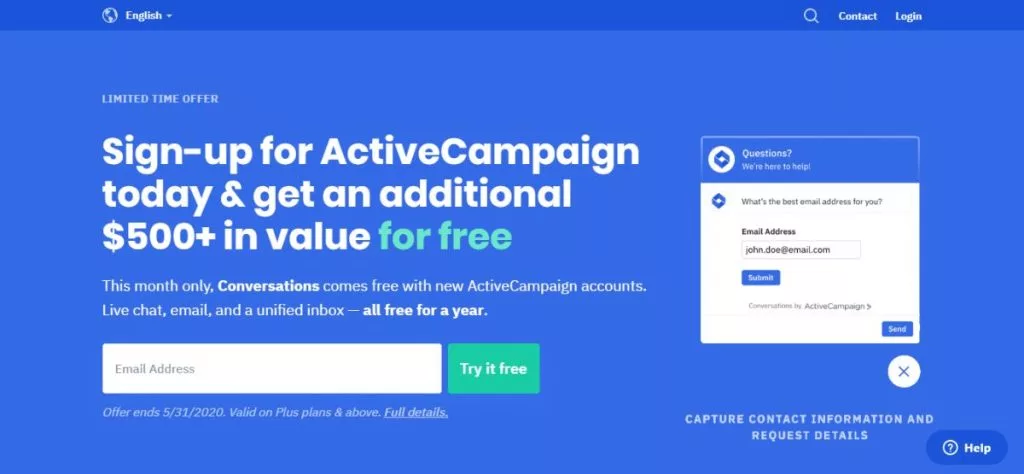 Active Campaign is a cloud software platform for businesses. It offers them a comprehensive set of digital marketing tools that can be leveraged for reaching out and impressing a massive audience along with growing the business to unprecedented heights.
Silver Tier: 20% commission on every new customer
Gold Tier: 25% commission on bringing $100 new monthly business, or worth $500 active accounts in the past 3 months
Platinum Tier: 30% commission on bringing $100 new monthly business, or worth $2000 active accounts in the past 3 months
#15. MailerLite Affiliate Program
MailerLite is a professional email marketing tool for digital businesses and individuals.
#16. Builderall
Builderall in a cloud-based digital marketing platform that helps businesses and individuals grow their businesses without investing in a lot of resources.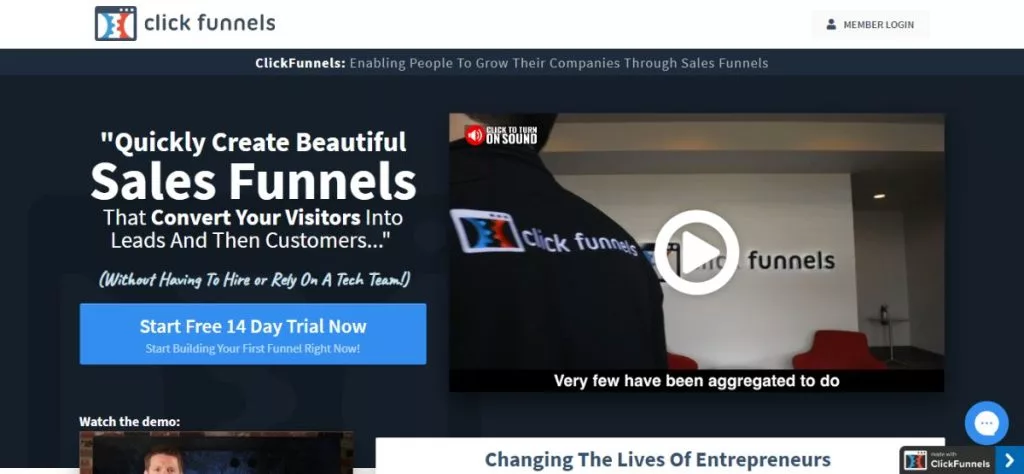 ClickFunnels is a digital platform that enables people to grow their businesses by optimizing their sales funnels.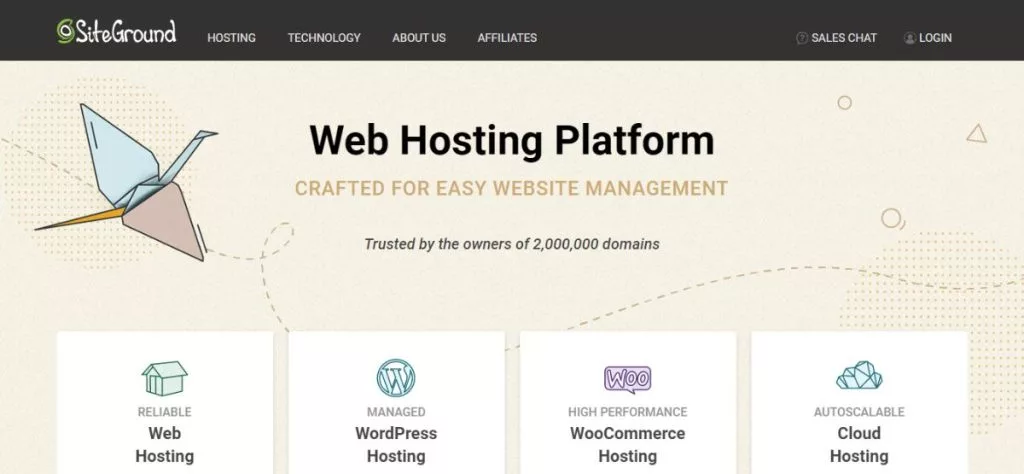 As the name suggests, SiteGround is a web hosting platform. It is crafted for easy website management. It is trusted by more than a million domains across the world.
#19. BigCommerce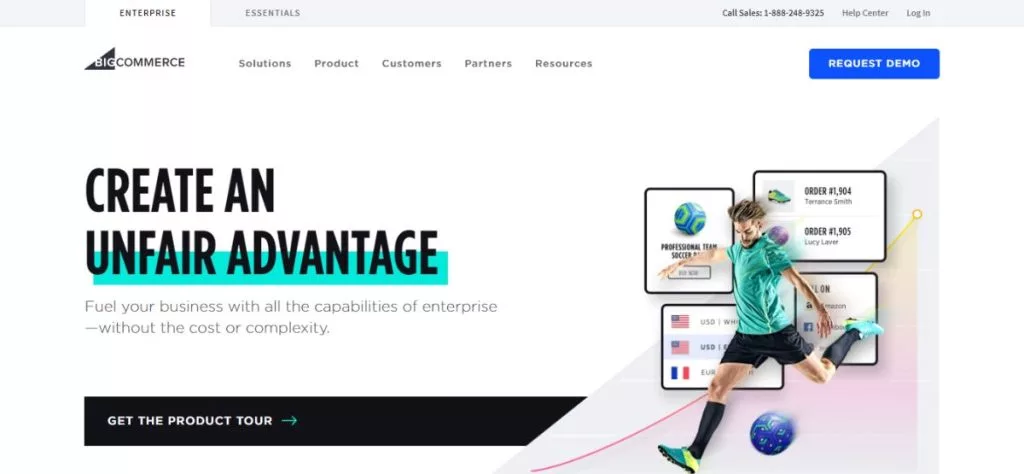 BigCommerce is one of the biggest names in the world of e-commerce solutions. The platform offers site hosting along with other services that might be required to set up an e-commerce ecosystem for a user.
#20. 3D Cart
3D cart is an e-commerce platform builder tool for businesses. It allows them to launch their online business in a hassle-free manner.
#21. Bitrix24
Bitrix24 is a collaboration platform for businesses and entrepreneurs across the world. It is a one-stop platform for all business needs such as communications, task, CRM, contact center, website, etc.
#22. InfusionSoft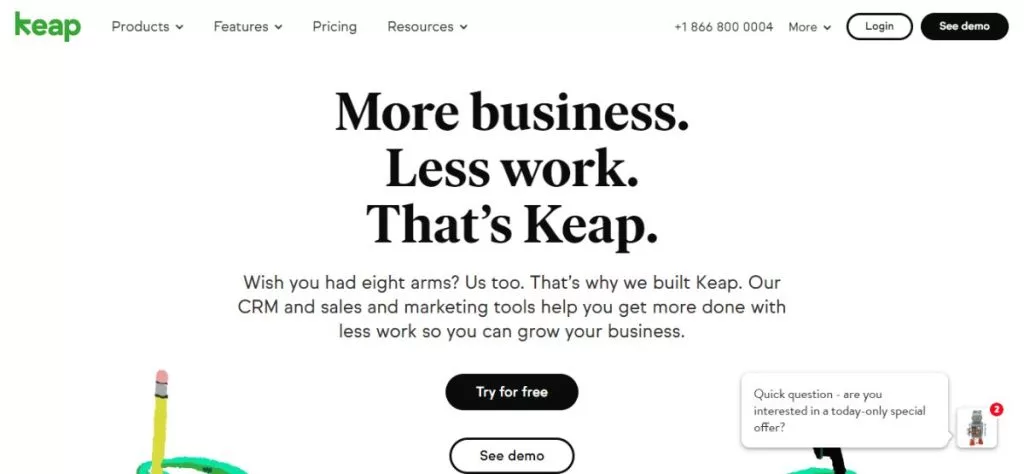 InfusionSoft by Keap is a small business CRM and online marketing automation platform. The company helps people grow their business and streamline it using a variety of services.
#23. eUKhost
eUKhost is an online web hosting service that is trusted by customers all across the world for its reliable, secure, and supportive services.
#24. Register
Register is an online domain name registration platform. It also offers services like web hosting, website design, digital marketing, etc. to its customers.
#25. Kajabi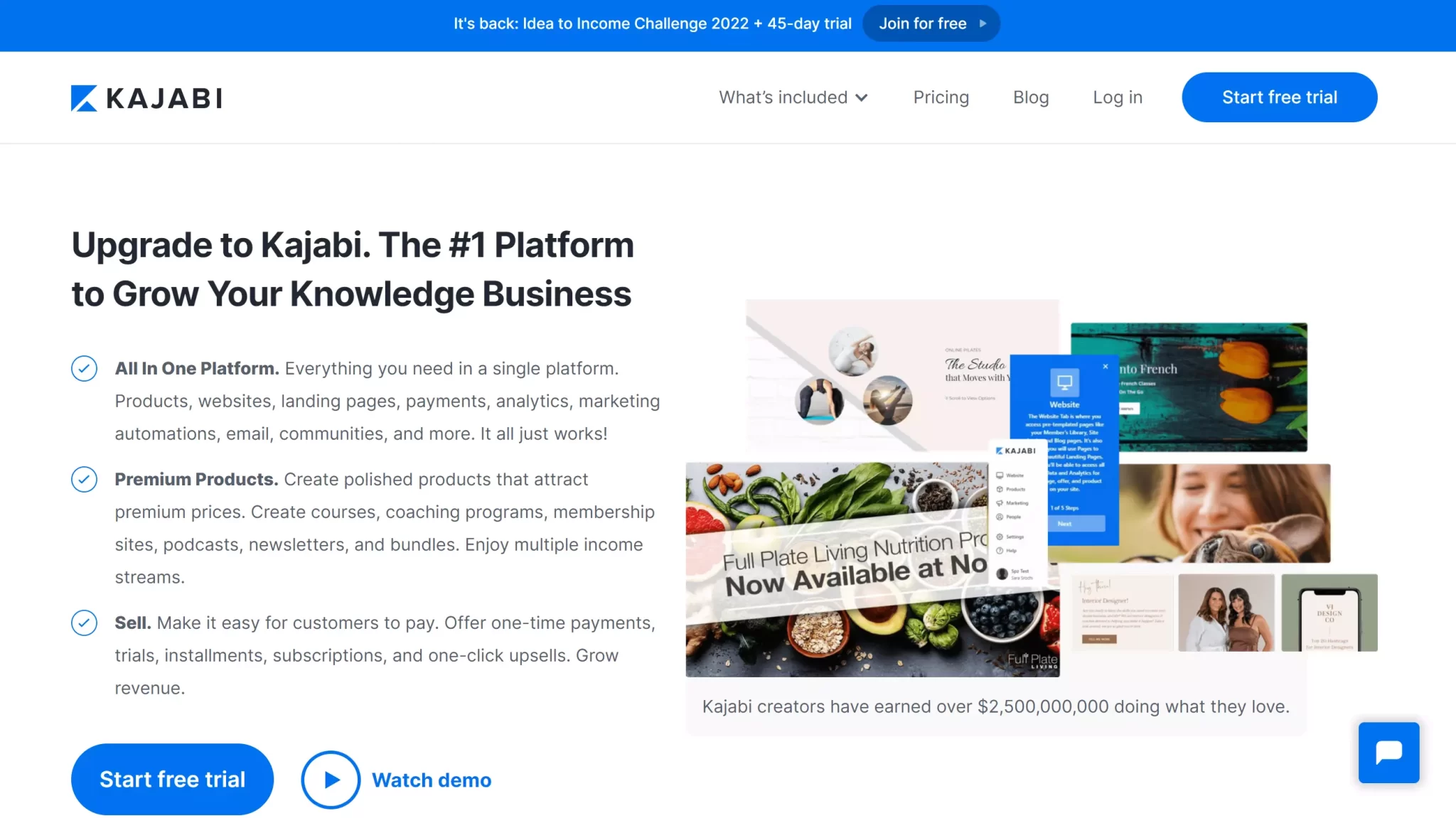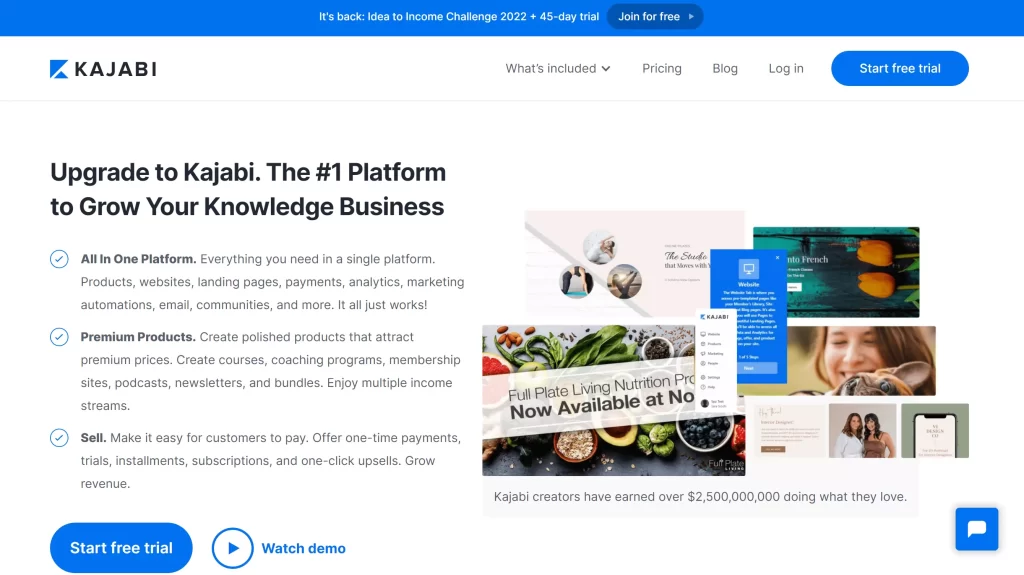 Kajabi makes businesses easy. It offers an online business marketing platform for businesses, experts, influencers, etc. and helps them grow their ventures.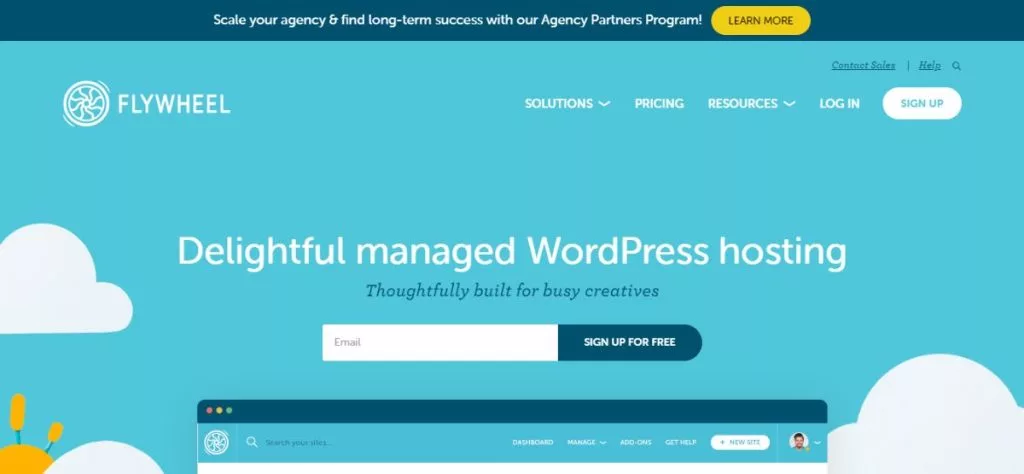 FlyWheel is an online WordPress hosting platform designed for people from all walks of life. Be it a freelancer or a business entity, anyone can create their website in a few simple steps and accomplish their desired goals.
#27. Wix
Wix is one of the most popular website builder tools available. It offers hosting solutions along with a plethora of templates for its users to design their dream website.
Teachable is an online platform that allows its users to create and sell their own online courses. The platform helps users make the most of their skills.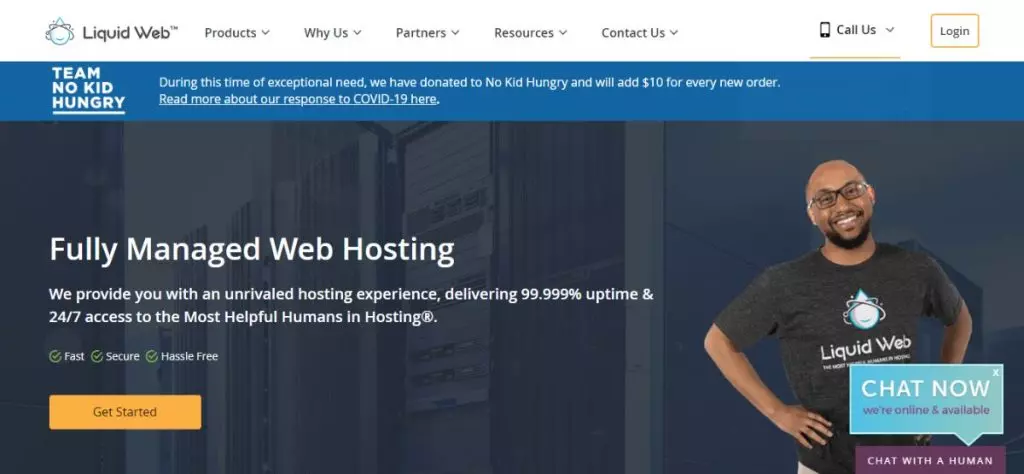 This is a great company that offers many hosting plans for business owners.
99.999% uptime & 24/7 access to the support team is their core strength.
This is a platform for the course creators. If you are planning to launch an online course, you can host your files on Thinkific and your students can access the training material easily by paying the fee.
40,000+ course creators have launched their courses on this platform, having 53+ million students enrolled in those courses.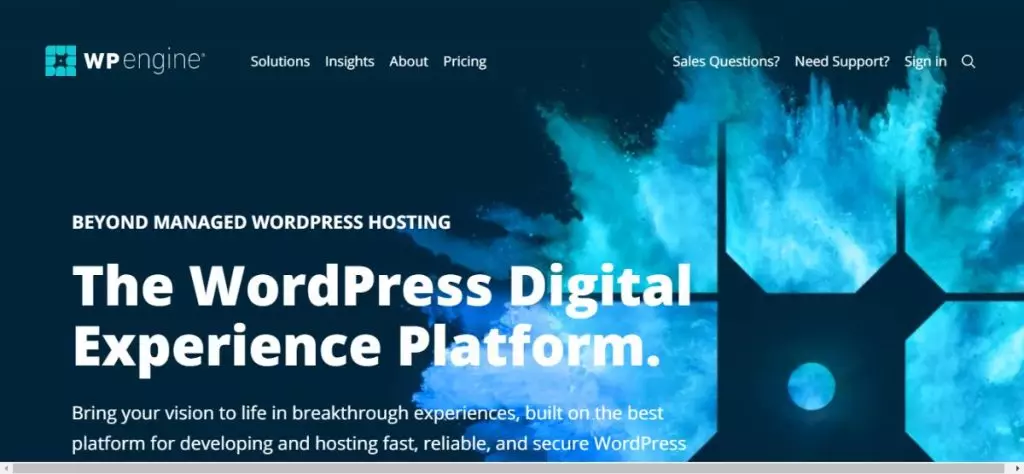 WPEngine is a great WordPress hosting provider for professional bloggers.
They have various hosting plans which cater to Agencies, enterprises, and Small & medium business owners.
They have won various awards in the hosting space and recently they raised $250 million in funds too.
Highest Paying Affiliate Programs in 2023: Conclusion
Now that you know these 30 highest-paying affiliate programs, it's time that you leverage your content to earn more.
These top paying affiliate programs can help you to become of the top affiliate marketers if you pick these high ticket affiliate programs and start promoting them with your marketing skills.
Sign up to these best affiliate programs and earn that extra income you've always wanted.