Disclosure: Some of the links in this article may be affiliate links, which can provide compensation to me at no cost to you if you decide to purchase a paid plan. We review these products after doing a lot of research, we check all features and recommend the best products only.
Affiliate marketing is often talked about when we talk about making money online.
It has the potential to change the life of affiliate marketers through the enormous potential of making hundreds of thousands of dollars via high-ticket affiliate marketing programs that generate multiple six figures of income.
As an experienced affiliate marketer myself, I can guarantee you that it's possible to make a living through affiliate marketing. Indeed, you have to invest a certain amount, but it pays off reasonably well in the long run.
The affiliate programs you sign up for determine the earning possibility you get. These are called high-ticket affiliate marketing programs.
Let's understand what high ticket affiliate marketing is and why it's essential.
What is High-ticket Affiliate Marketing and Why It is Important?
High ticket affiliate marketing means selling high-ticket products and services that generate more profits.
For example, you're selling a product that gives a $50 commission. Now, to earn $1,000, you have to generate ten numbers sales.
Now, if you find a product that gives you a $500 commission, all you have to do to hit the $1000 mark is to sell two of those.
This is the power of high-ticket affiliate marketing. You can earn significantly higher by selling fewer products.
That being said, working with high-ticket affiliate products requires lots of brainstorming and execution of effective marketing strategies.
But first, you must choose the legitimate high-ticket affiliate marketing programs to sign up and sell the products.
To help you, I have listed out not 10 or 15 but 30 high-ticket affiliate marketing programs ranging from travel, online businesses, healthcare and lifestyle sectors.
These are the programs you must sign up for to scale your affiliate commissions.
So, without wasting any more time, let's dive right in.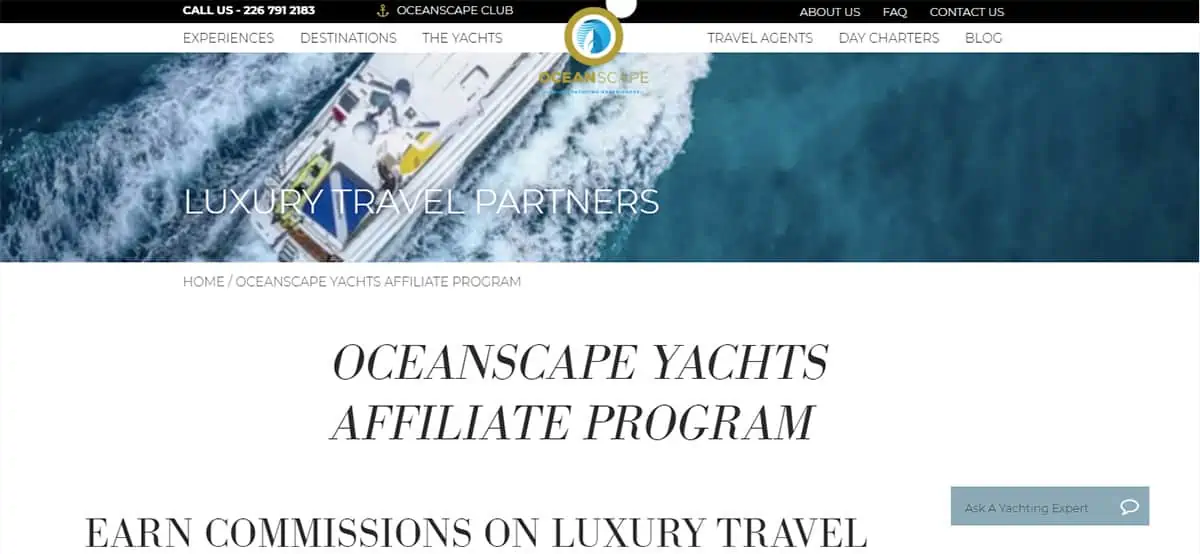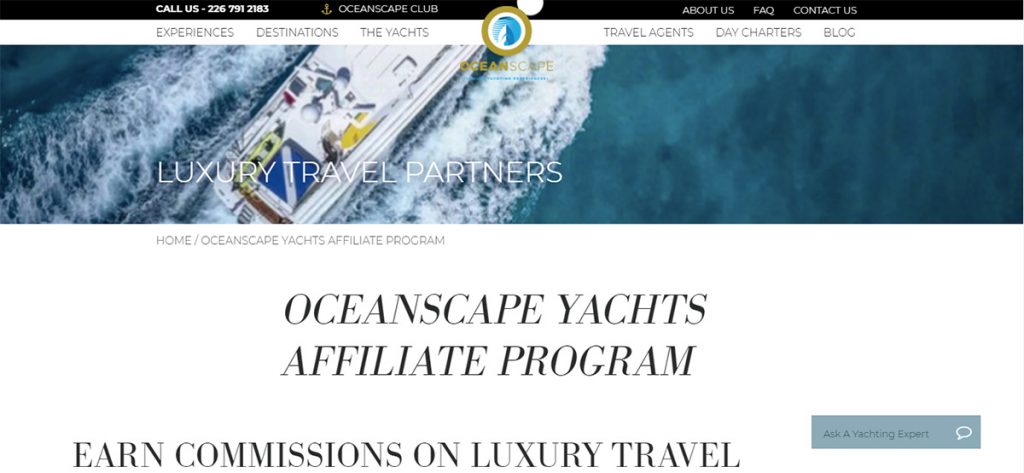 Luxury travel has always been on the rise since time immemorial (well, let's not consider it a pandemic in this period).
Therefore, luxury travel has always been an excellent opportunity to make money.
Yachts, personal boats, ships and cruises elevate the quality of personal luxury and enable exotic travelling experiences, which means—excellent earning potential for affiliate marketers.
Oceanscape Yachts provides bookings of Luxury Yachts and Cruises.
They have an affiliate program where you can earn:
Their cookies never expire. So, you have extensive days of opportunity to track devices and readers.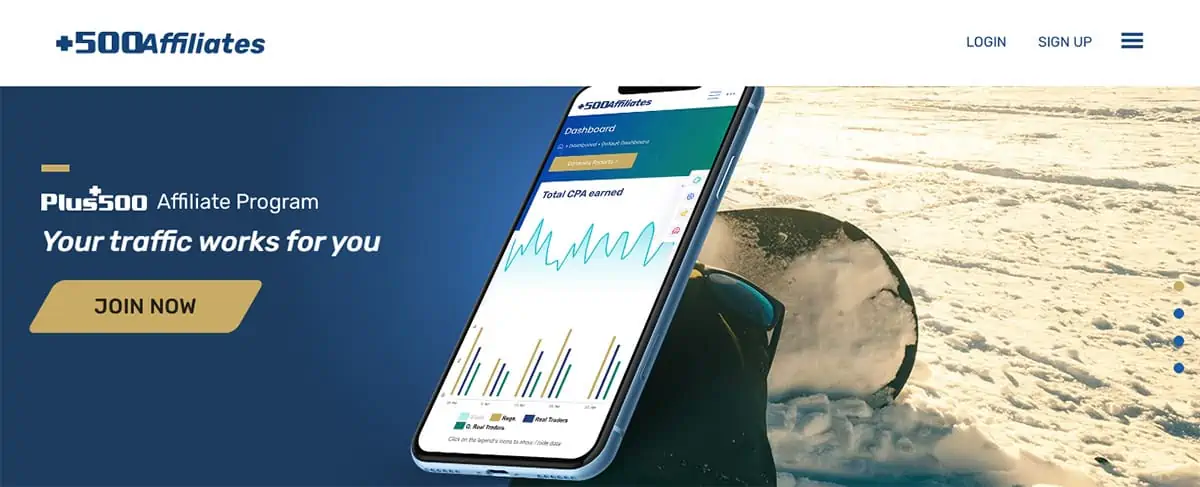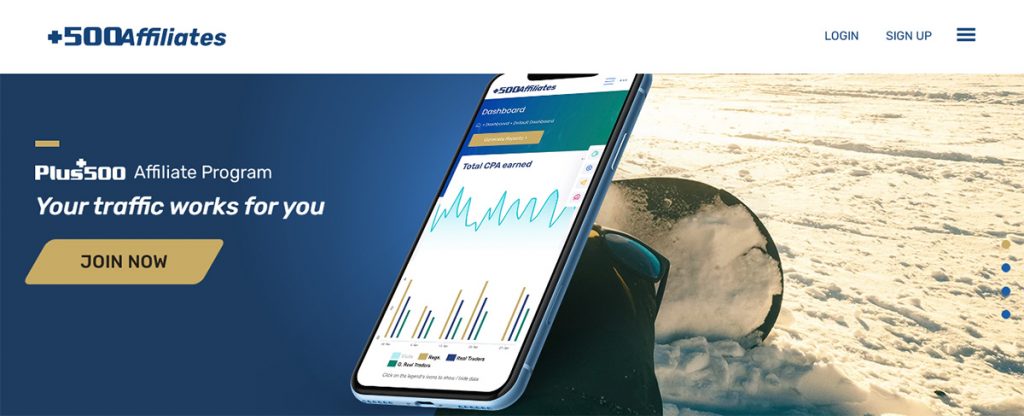 Plus500 provides an exciting platform and tool kits to affiliate marketers to utilize their existing website traffic and create an extensive side income. It is supported in 32+ languages.
Plus500 supports globally except the USA or Canada.
You can earn at least $150 per referral. A single commission per referral can go up to $800, which is insane.
You get creatives, widgets, landing pages and other exciting creative assistance from Plus500 to literally automate and supercharge your affiliate publishing and advertising activities.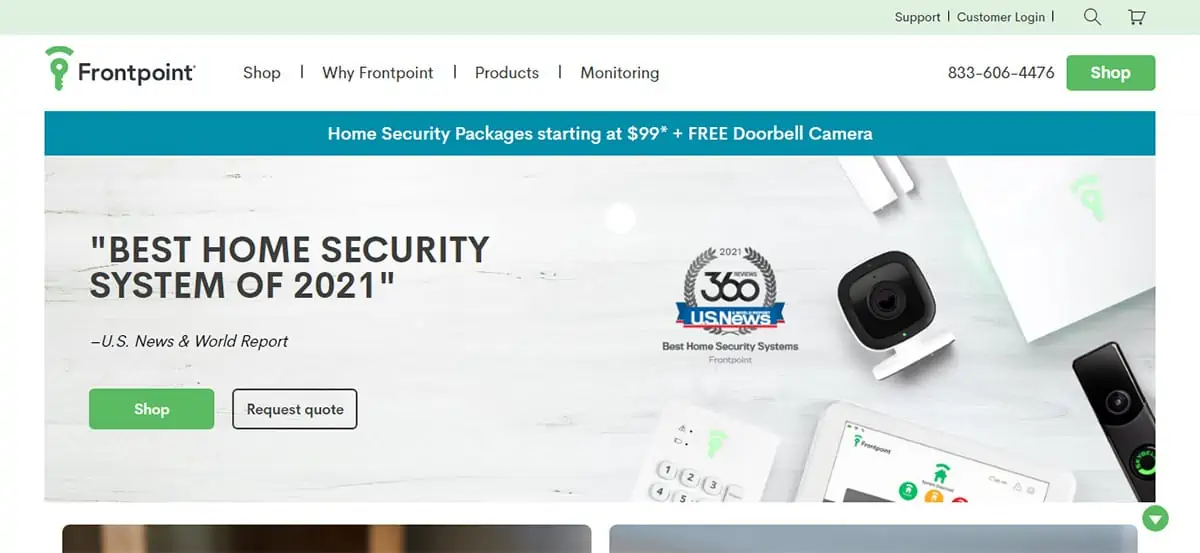 Frontpoint Home Security is in the business of manufacturing security cameras.
The beauty of their product is you don't need any technical activities and capabilities to install the security cameras. They are ready to use out-of-the-box.
Affiliate commission starts at $125 per conversion.
The cookies' duration is 20 days, which is not extensive compared to other programs.
Fill this form to sign up for their affiliate program. There are no contracts and other complicated structures whatsoever.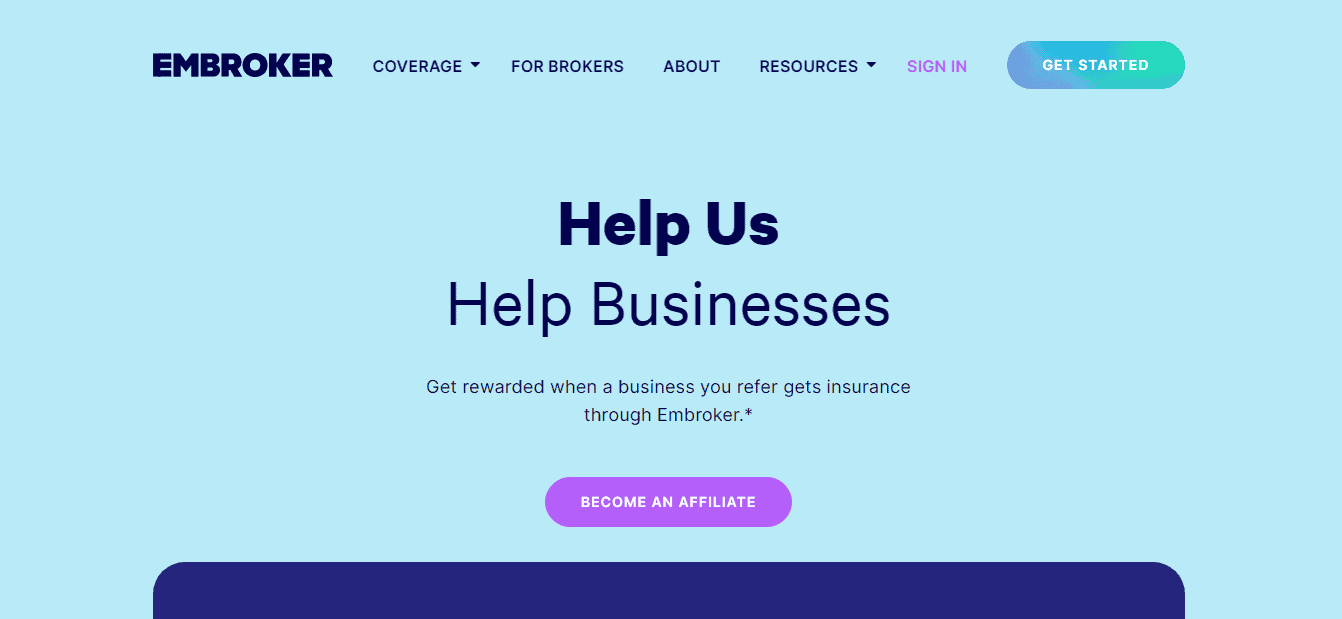 Embroker provides business insurance consultancy and technology guidance to startups and emerging organizations.
Their affiliate program is hosted on ShareASale.
Affiliates can earn an average of $250/sign-up.
Cookies last for 90 days so that affiliates can get comprehensive monitoring infrastructure.
Embroker also believes in aggressive bonuses and performance-based incentives for its affiliates. They have advanced attribution rules that benefit affiliates.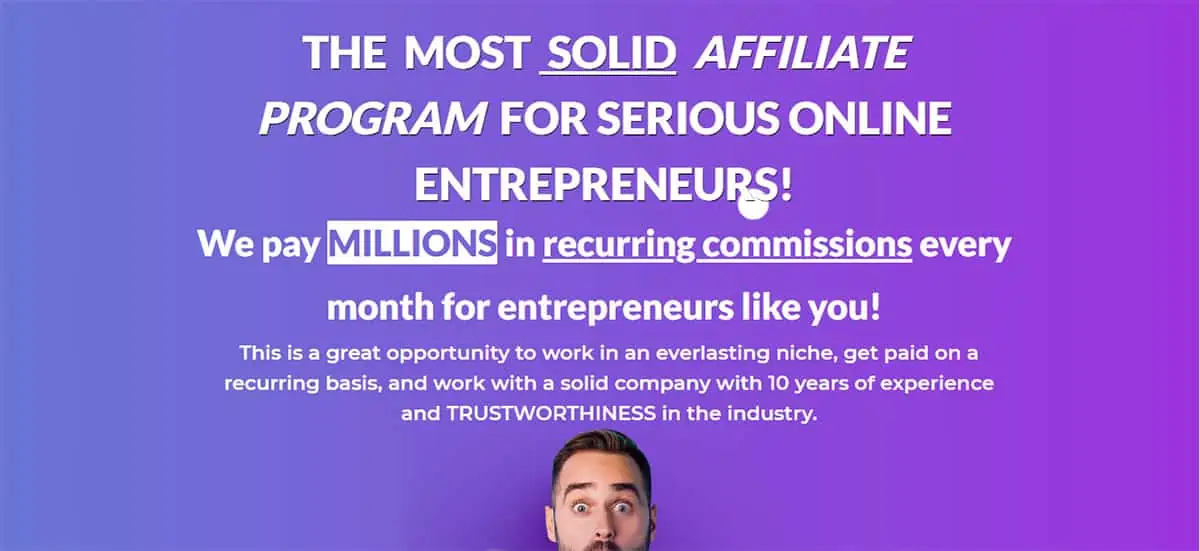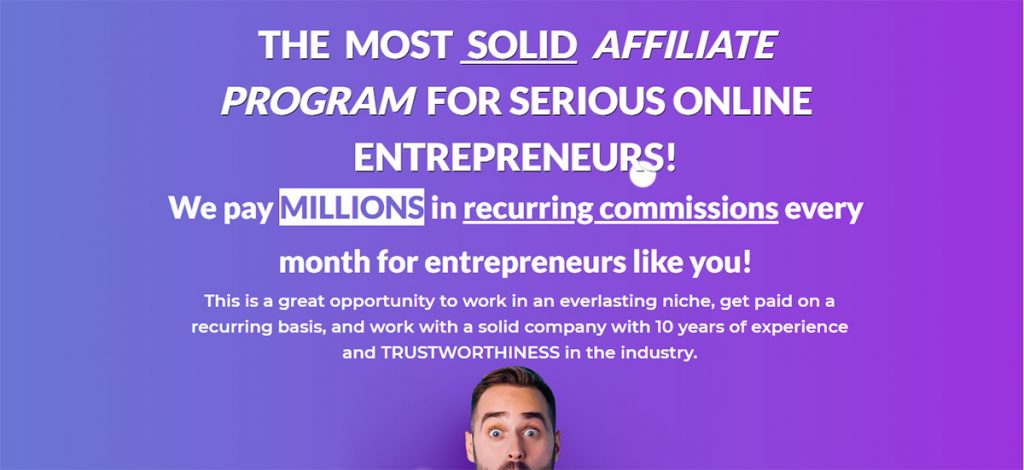 Builderall is a smart digital marketing management tool that helps entrepreneurs and marketers in almost every marketing and sales activity online.
Builderall has a very aggressive affiliate commission structure.
For every customer that signs up to your affiliate link, the 100% commission goes to the affiliate's bank account.
For the recurring purchases, affiliates get 30% of the commission.
Their cookies have a standard duration of 30-days.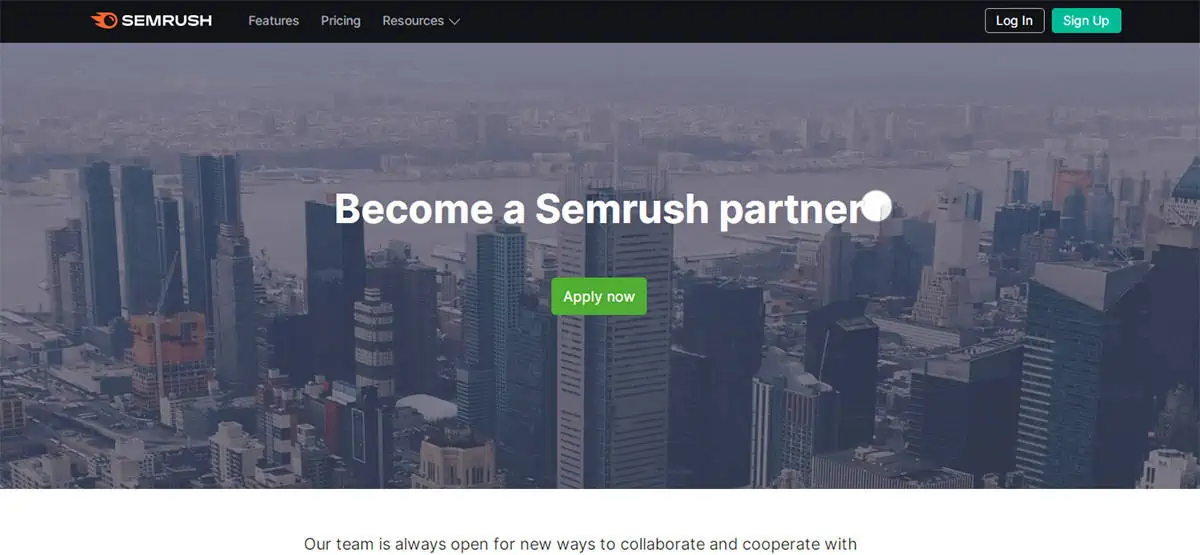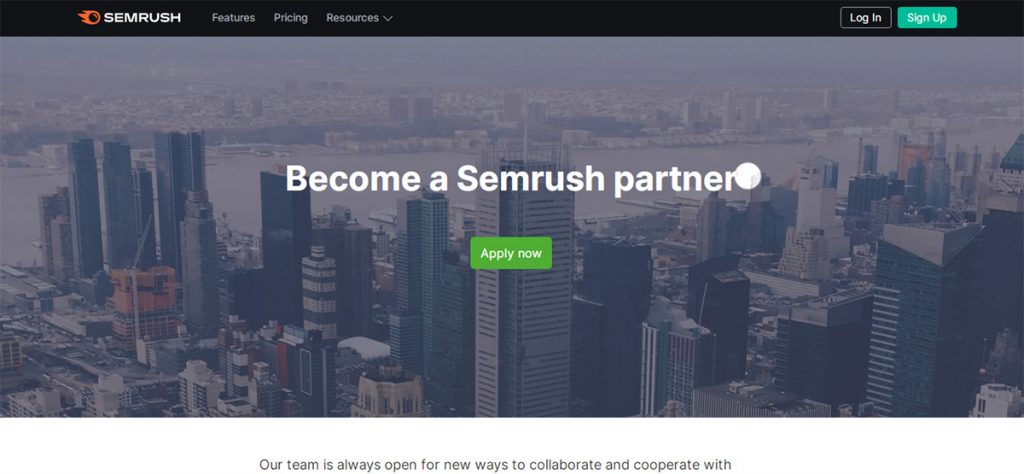 SEMRush is an extensive and high-quality digital marketing tool that allows marketers to do SEO audits, content research, competitor analysis to craft better digital campaigns.
SEMRush rewards their affiliates in every step of the process:
SEMRush's affiliate program is hosted on Impact.
You just have to submit a form and provide the details to get started.
The cookie duration is 120 days, so you get around 4 months of time to earn commission by pursuing customers.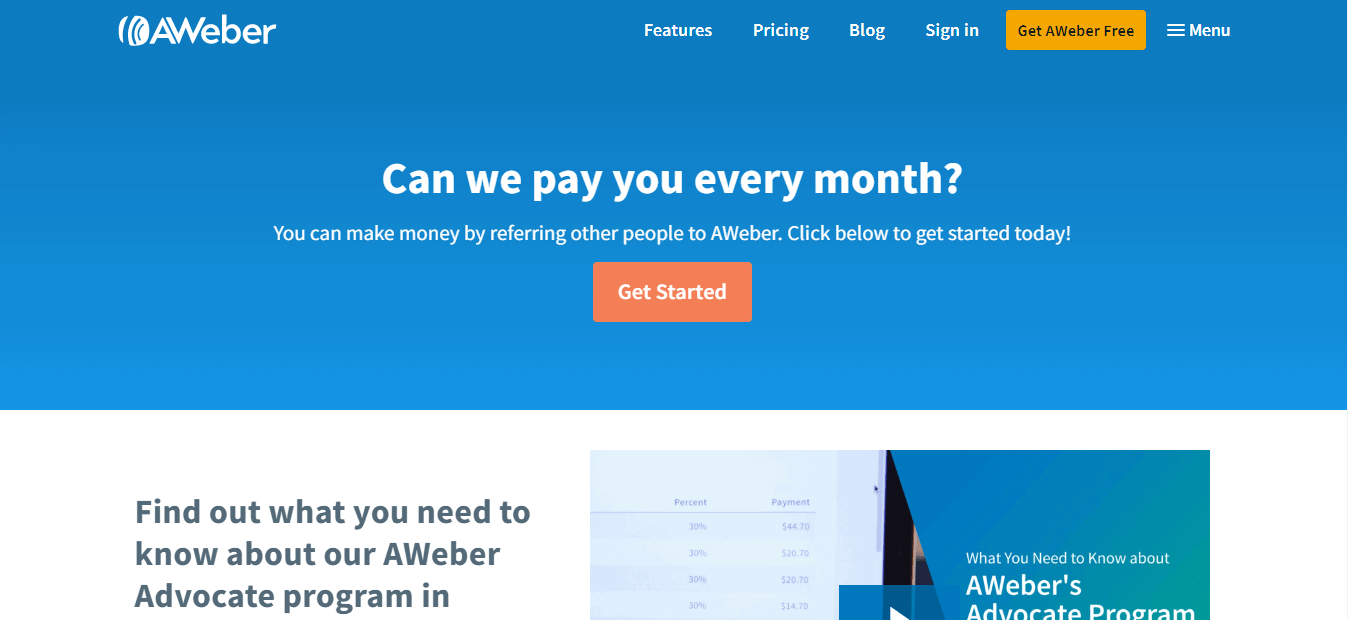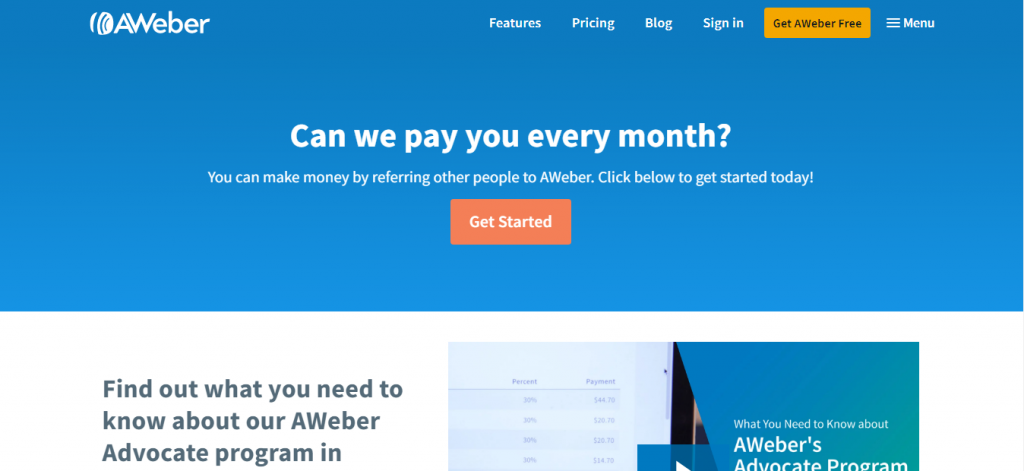 AWeber is an email marketing tool.
You can run email marketing campaigns, establish customer support and streamline email communication through AWeber.
They give a flat 30% recurring referral commission per referred customer to all the affiliates.
The cookie lasts for 365 days, and that brings a massive opportunity for affiliates to have enough time to retarget potential buyers and earn commission by converting them.
They release payments monthly through PayPal.
AWeber's affiliate program is hosted on CJ Affiliate and in-house.
On CJ, you get $300 for each sale, while on the in-house, you earn 30% recurring commissions.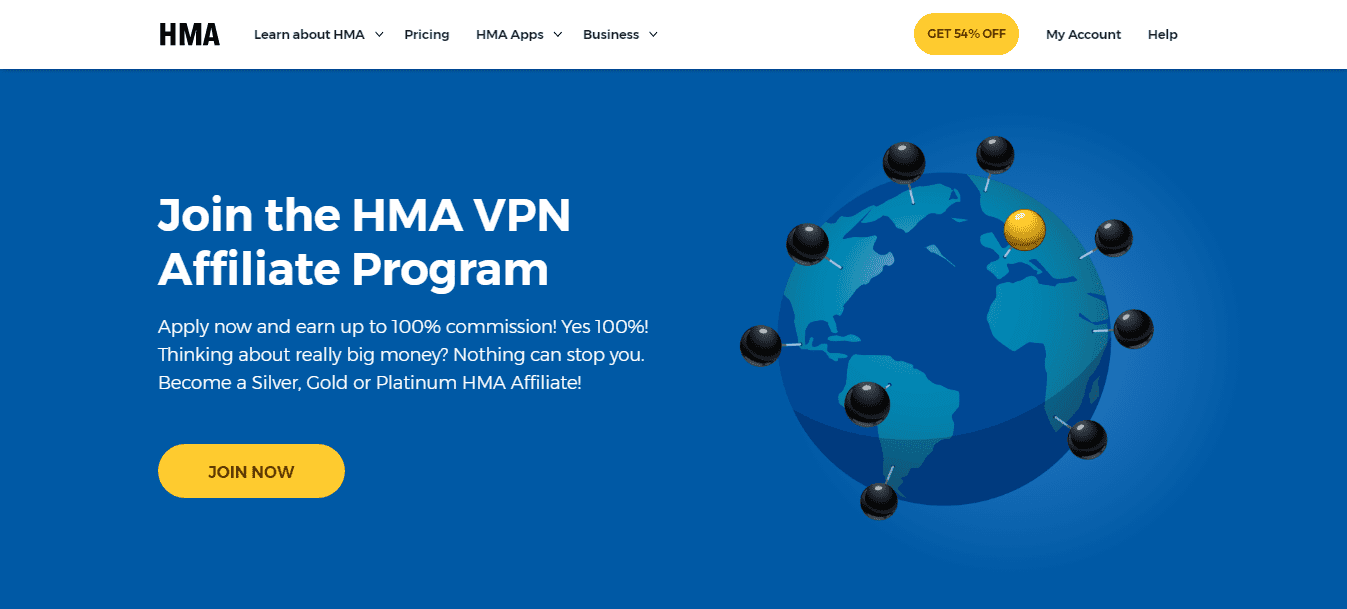 It is a popular VPN service provider that has been in the VPN business for a very long time now.
HMA's affiliate structure is divided into three categories, namely Silver, Gold or Platinum HMA Affiliate!
For every successful sign-up for a monthly plan, you get 100% commission and 30% commission on renewal for the same.
For the yearly plan, the commission starts at 30% and can go up to 65%, depending on which tier you are with HMA. Check the screenshot below.
The HMA's cookies last for 30 days.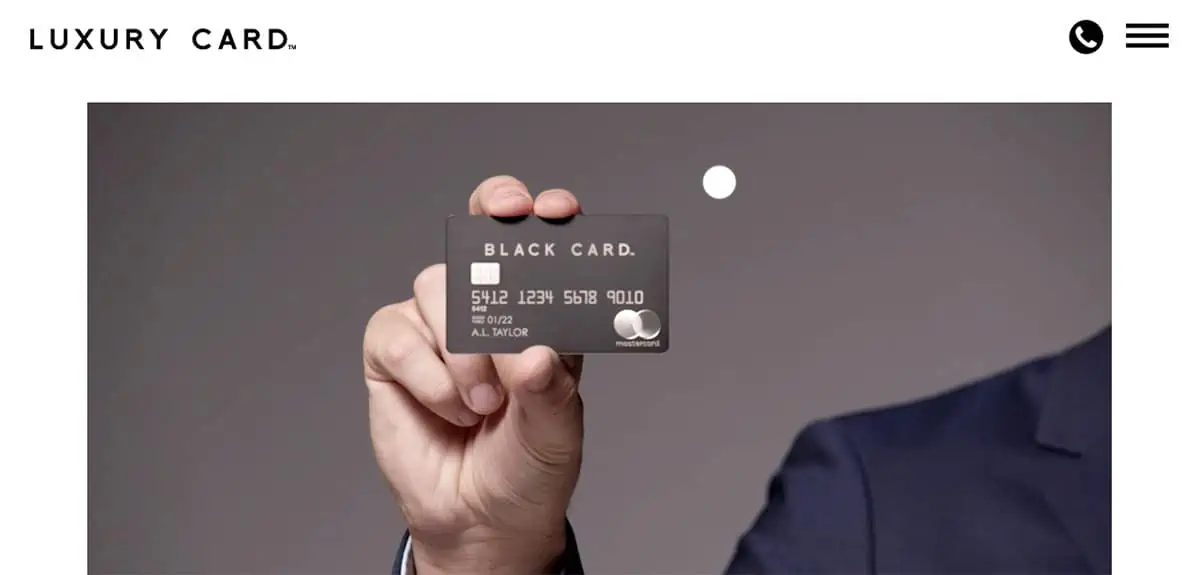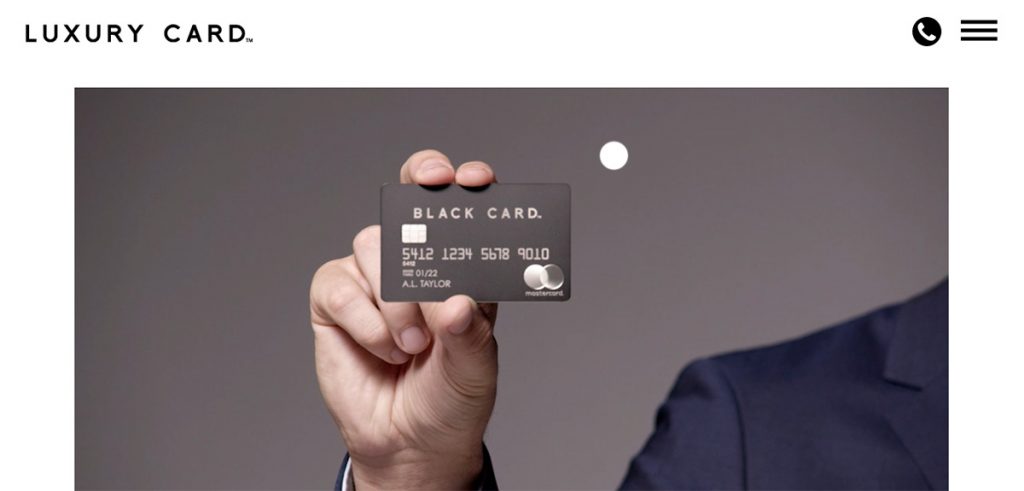 Luxury Card makes luxurious credit cards made from a mixture of stainless steel and carbon.
When you get them a sale, you get a commission of $405. The cookie duration of this affiliate program is 30 days.
This is a perfect opportunity to convert your premium audience and offer them a one-of-a-kind credit card product and earn a commission out of it.
The program is hosted on Flex Offers.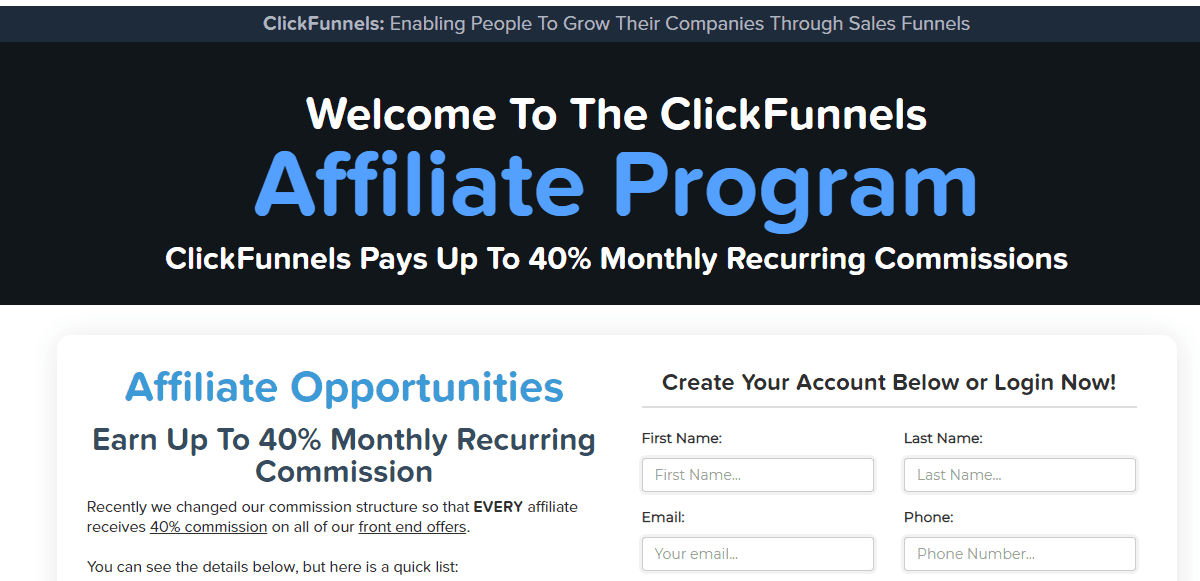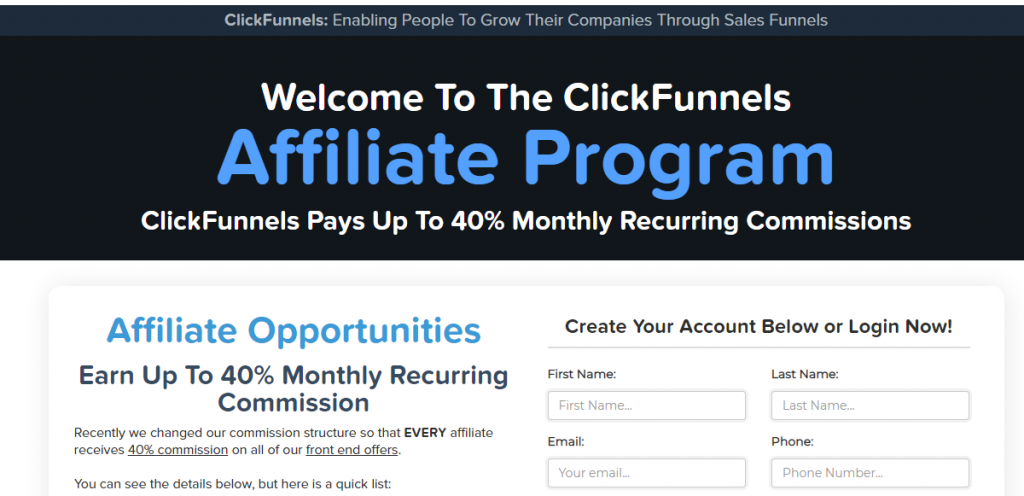 ClickFunnels is a popular funnel builder on the web.
The tool can automate the landing page creation and provides a comprehensive solution to nurture leads and convert them into buyers.
Affiliates get up to 40% monthly recurring commission with the ClickFunnels affiliate program.
They also share a $100 commission for each sale of:
The cookie duration of this program is 45 days.
11. Kinsta Affiliate Program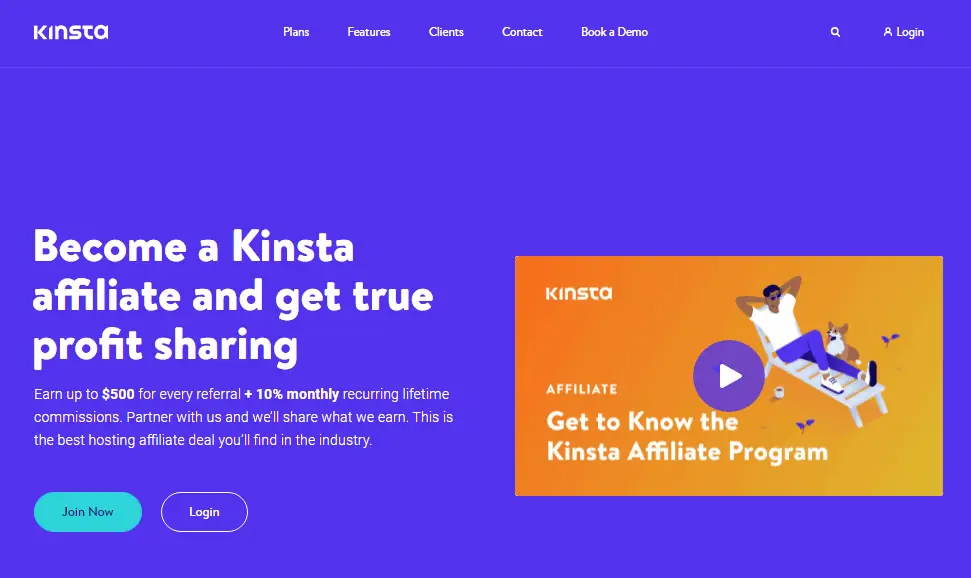 Kinsta is one of the best Shared WordPress hosting service providers on the web.
Their affiliates can earn up to $500 for every referral and 10% monthly recurring lifetime commissions.
The cookies last for 60 days which is enough for affiliates to pursue their buyers and become customers.
Their affiliate program is completely in-house, and you just have to fill out a form on the website to get started.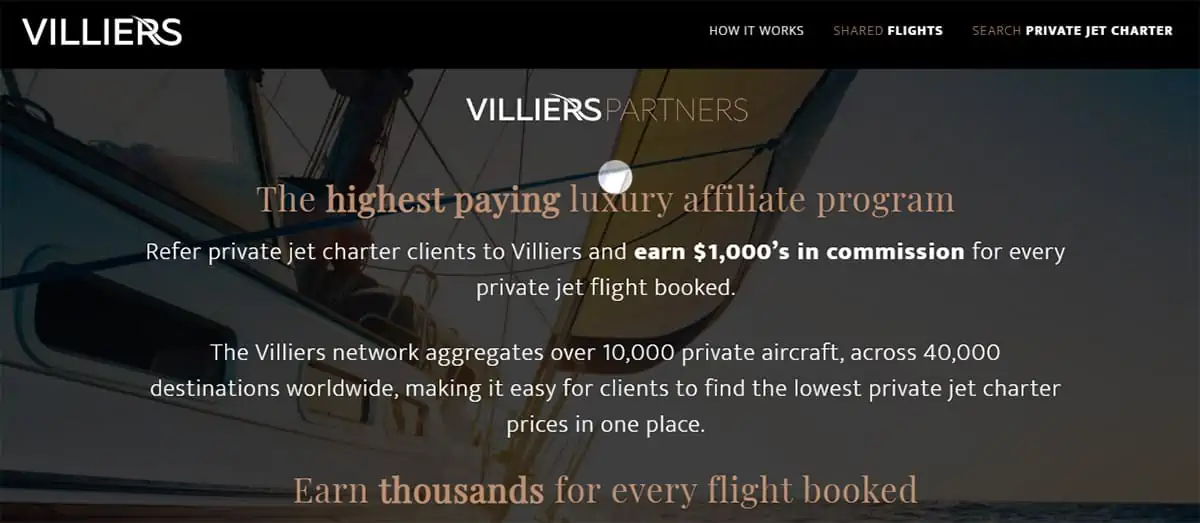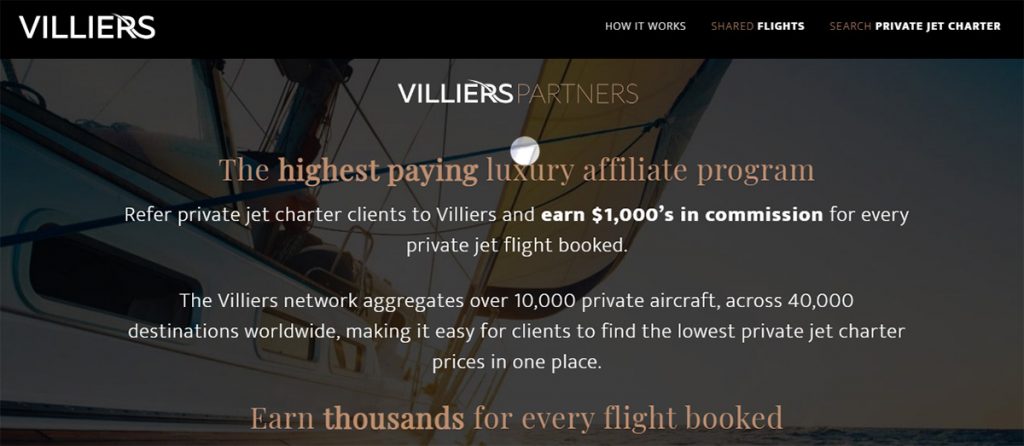 Villiers Jets is another premium luxury travel affiliate program with an amazing commission structure.
For every private jet charter booking, affiliates get a $1000 commission. Moreover, the subsequent bookings from the same customer will give a 30% profit share for a lifetime.
The cookie duration is 365 days, so affiliates have enough time frame to pursue buyers.

Sucuri provides extensive cloud-based solutions for website security protection and monitoring.
Their affiliate program shares a commission of $29-$210 per sale.
The program is hosted on CJ Affiliate.
They should also have a recurring commission structure to encourage affiliates.
The cookie duration of the Sucuri Security Affiliate Program is 30 days.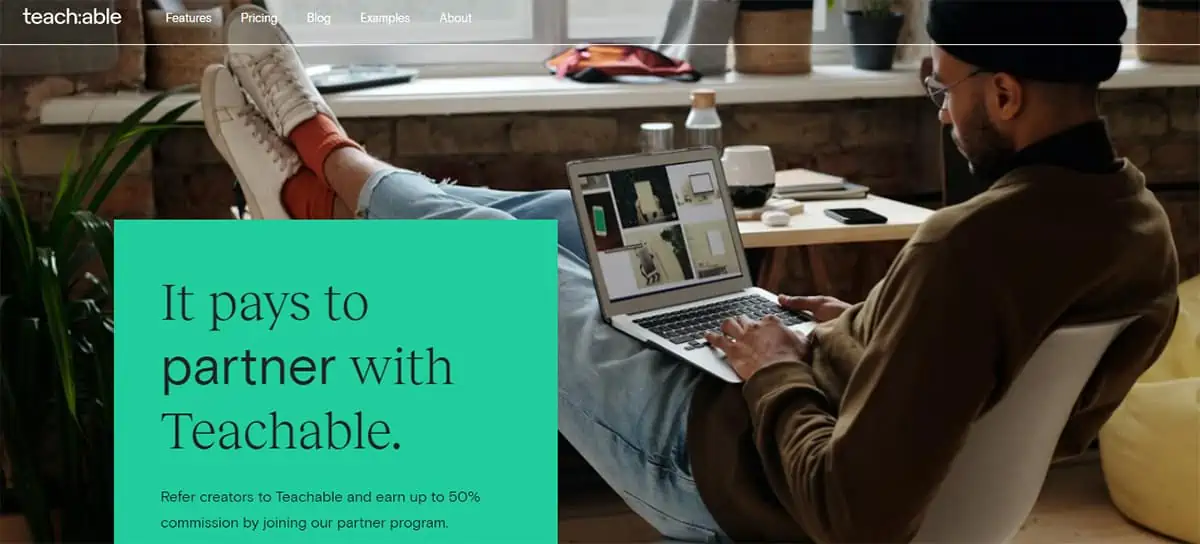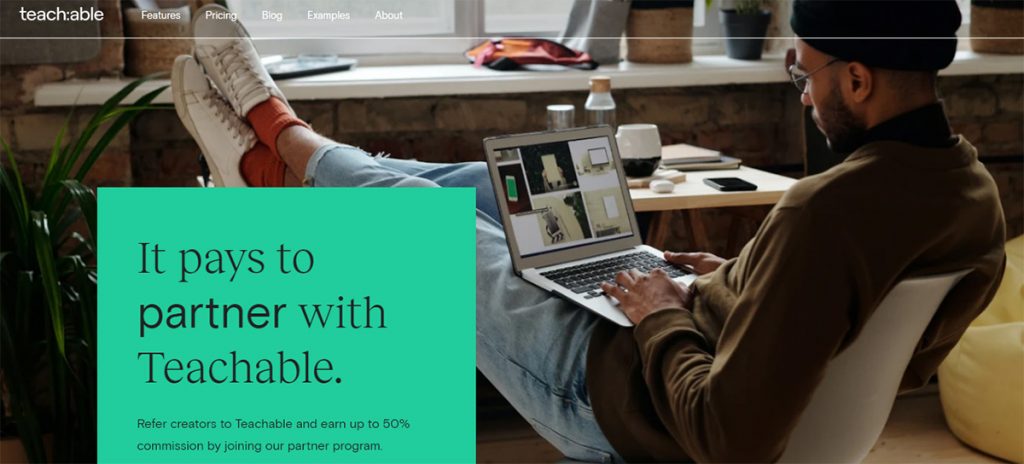 Teachable is a popular platform to create, sell and monetize your skills through online courses and coaching.
It is a no-brainer tool for every consultant, coach, and teacher who wants to educate people online.
Teachable partner program shares a commission of up to 50% to all the affiliates.
The payout is released every month. The cookie duration is 90 days which is an extensive number of weeks to maintain the opportunity to convert buyers and earn a commission.
The Affiliate program is hosted on Impact.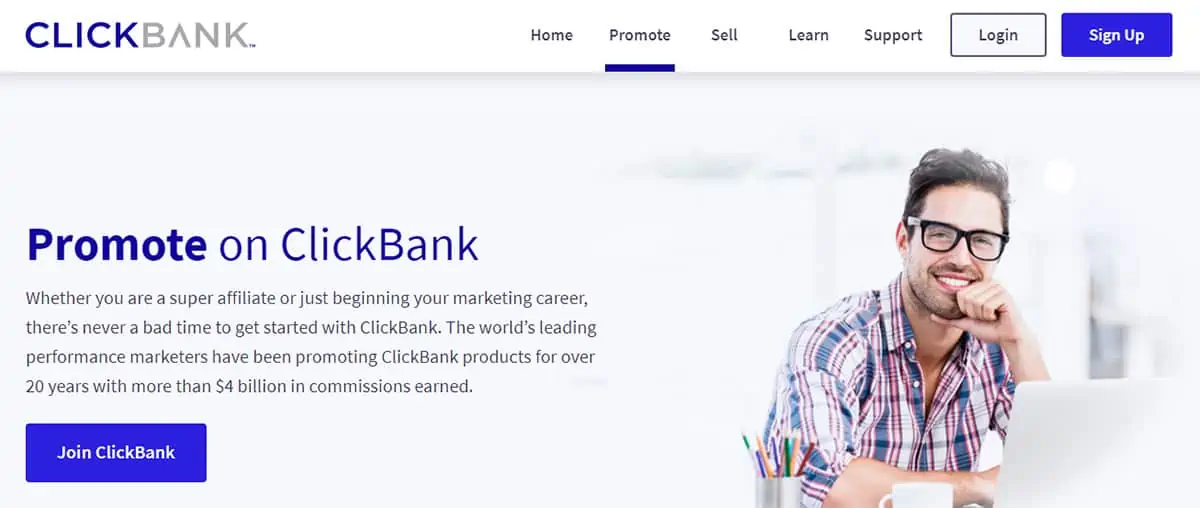 ClickBank is a popular name in affiliate marketing. It is an affiliate platform where brands meet publishers and establish business relationships to sell products.
With ClickBank, you can earn up to 90% for every product you successfully promoted on your website.
They also have subscription-based products. So, you will keep getting recurring commissions for every subsequent order.
They have a robust dashboard where you can track and monitor your sales. Their cookie lasts for 90 days.


FXPRIMUS is a forex and social trading platform with 150+ tradable assets. It has over 10,000 users across the world.
Its affiliate program gives up to 100% CPA from the first sale. They also do 25% revenue sharing of the spread with their partners.
WP Engine is a popular managed WordPress hosting provider on the web.
Its affiliate program has won the Pinnacle Award for Merchant of the Year and ShareASale Top 100 PowerRank Program.
They provide you with a custom and optimized funnel to delight website visitors with relevant communication.
Affiliates can earn $200 or 100% of the first-month payment for WP Engine and Genesis Pro.
They also share 35% of StudioPress theme sales.
The cookie also lasts for an extensive number of days; 180 days for WP Engine referrals and 60 days for StudioPress theme sales.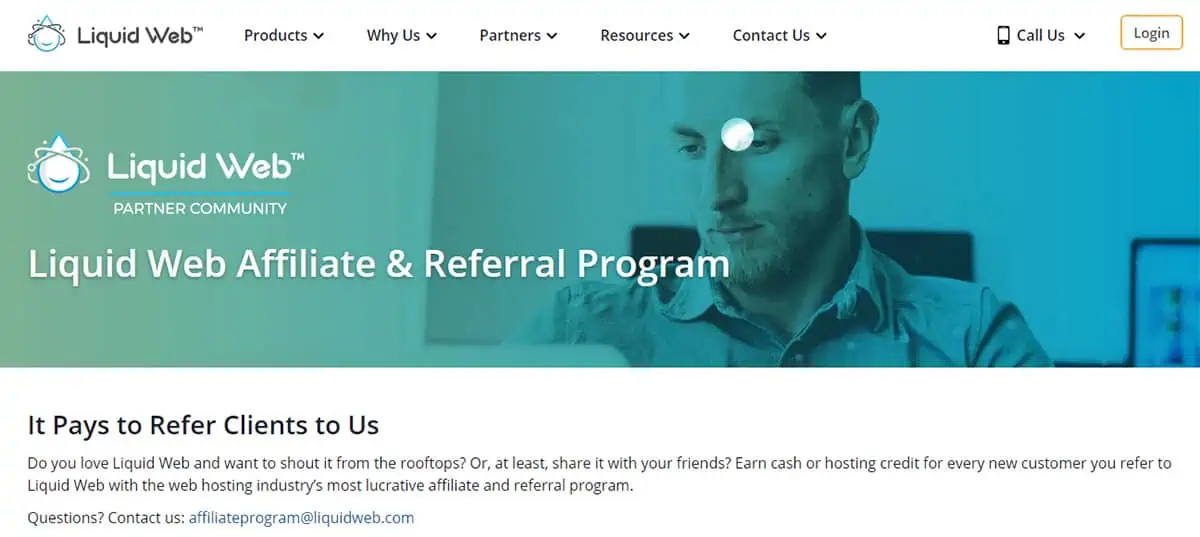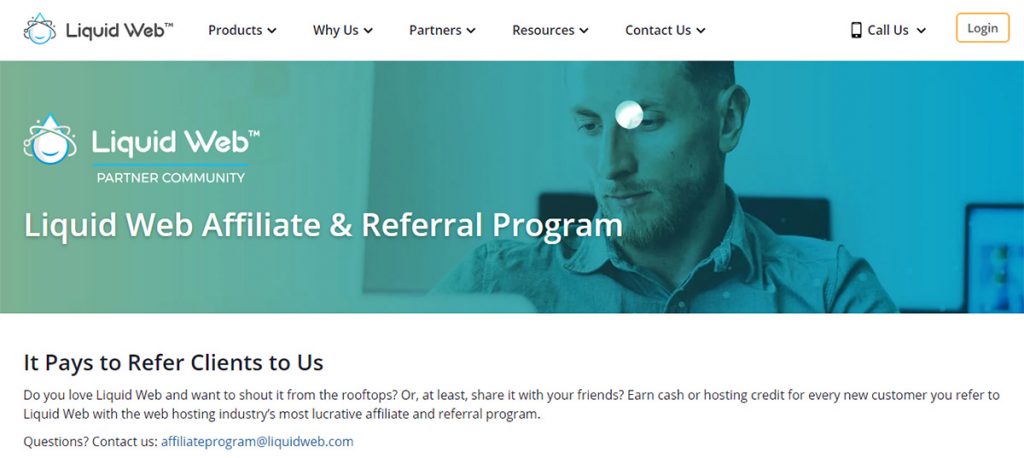 Liquid Web provides excellent Managed Cloud and Web Hosting online.
Affiliates can earn at least $150+ per sale of monthly plans. That means if you refer someone who purchases the $29/month plan, you get $150. And if someone purchases a $400/month plan, you receive a $600 commission. Plus, they also give a 50% commission on pre-paid sales.
It has a 90-day cookie duration, which is a decent time to convert buyers.
Affiliates also get affiliate managers and professional support on chat or email.
Their program is hosted on Impact Radius.
Thinkfic is a premium and user-friendly platform to create, advertise and sell online courses.
Its features can literally help anyone to build an online education empire.
Per sale, affiliates can earn up to $1700 per referral per year. Plus, 30% recurring commission on all monthly and annual plans on Thinkfic.
They provide exclusive creative and promotional materials that you can utilize on your site to entertain buyers.
The cookie duration of this affiliate program is 90 days which is enough to pursue users.
Their affiliate program is hosted on a third-party platform named PartnerStack.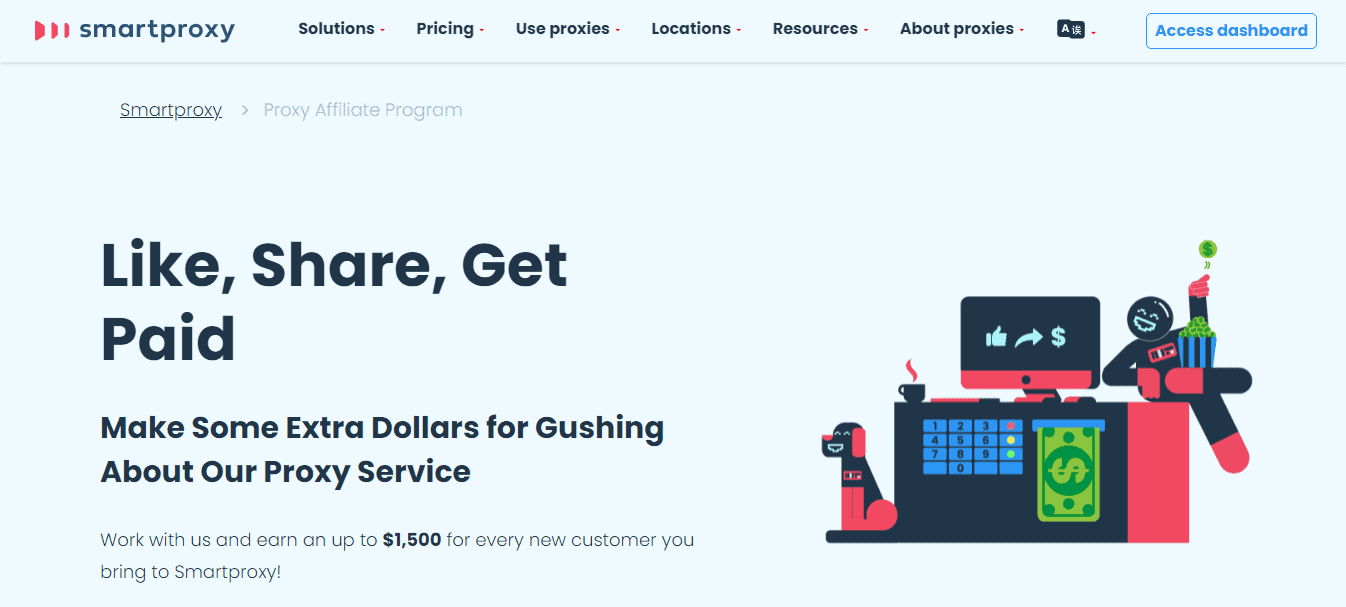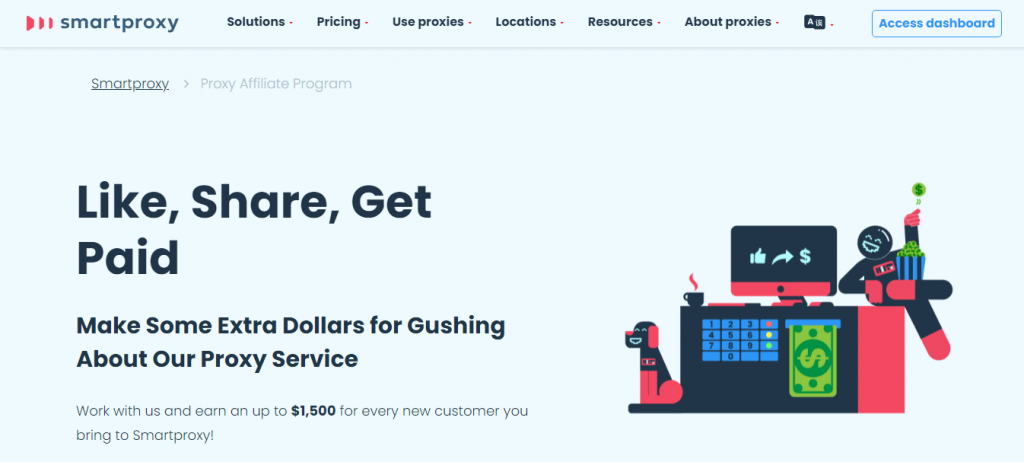 Smartproxy is the best residential proxy network with 40 million IP addresses. It makes browsing smooth and unrestricted to everybody through its services.
With its affiliate program, you can earn up to $1500 for every new customer you bring to Smartproxy.
They share up to 50% commission and pay their affiliates on a monthly basis.
However, the cookie lasts for 30 days only.
To sign up for their affiliate program, one needs to go through cleverbridge.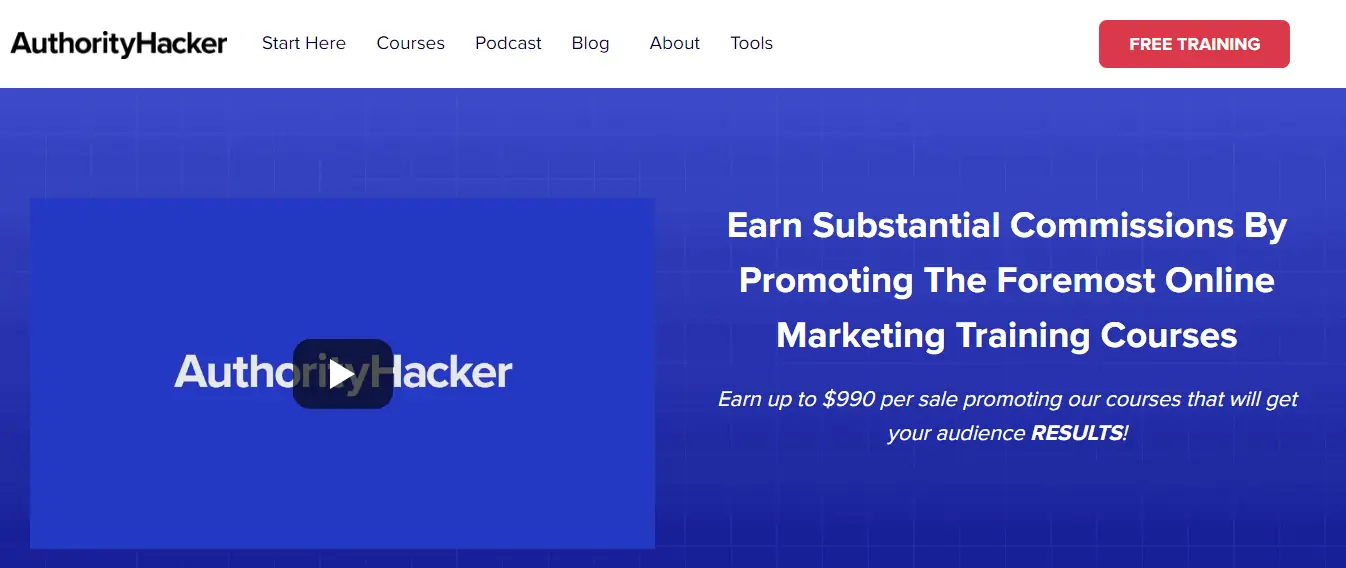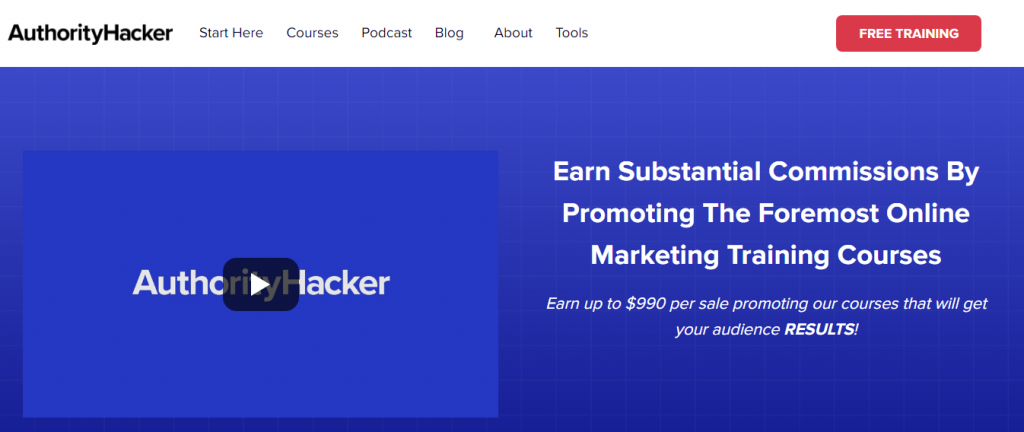 Authority Hacker is a popular online learning platform.
Through promoting Authority Hacker's courses, affiliates can earn up to $990 per sale.
They also share lifetime commissions to affiliates whose referred customers buy other Affiliate Hacker products.
Affiliates get marketing materials, tools and techniques to make sales online and earn more.
The cookie length of Authority Hacker's affiliate program is 60 days which is enough opportunity to pursue customers.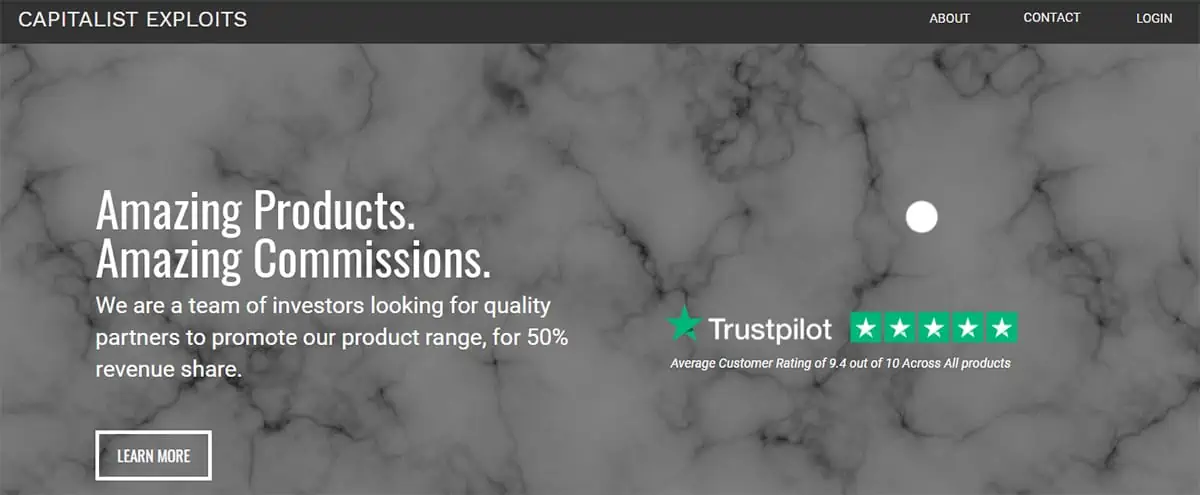 Capitalist Exploits is a platform for investors.
Its services include investment ideas and consultation for investors to build everlasting generational wealth.
Their affiliate program gives the opportunity to publishers to earn 50% of the revenue per sale. That means affiliates get at least $750/sale.
The commissions are paid every month, and the cookies last for 365 days.
They also give dedicated affiliate manager product and insight video modules to help make online sales as an affiliate marketer. Their affiliate program is hosted in-house.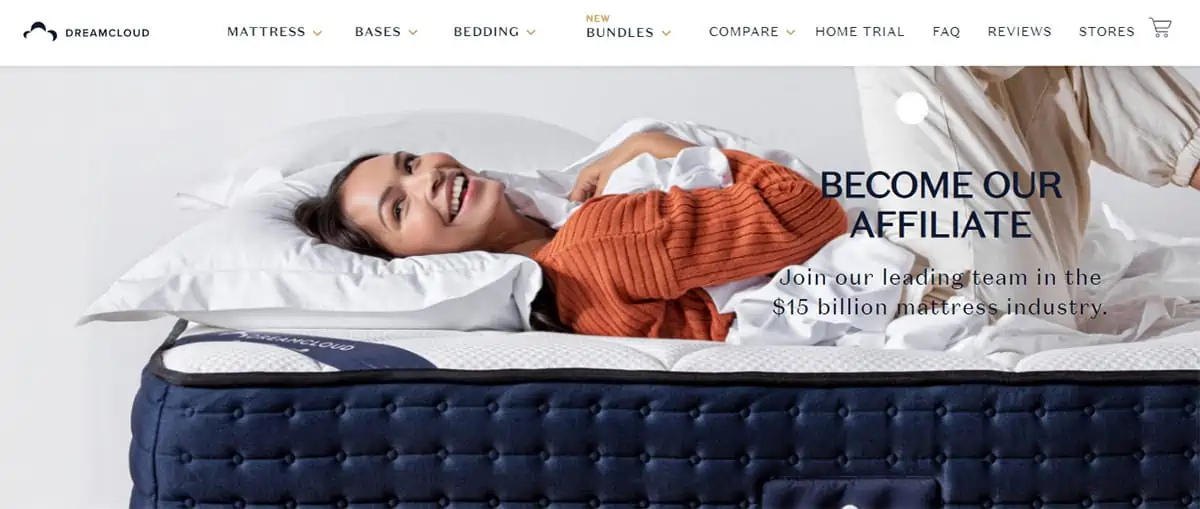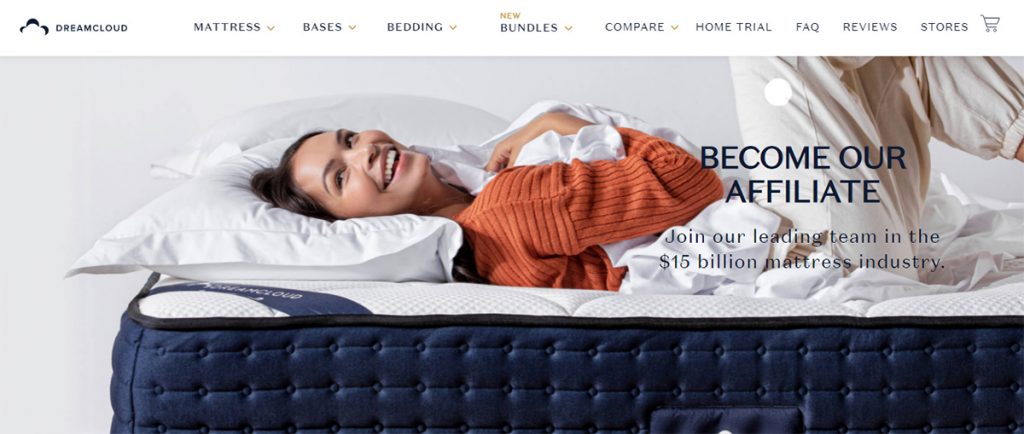 DreamCloud is a luxury mattress brand.
Their products are made of latex, memory foam, tufting and coil technology to provide the best mattresses to customers.
For each sale, affiliates get a $150 commission. Plus, this program's cookie lasts for 365 days.
It serves a particular niche market, and it serves them pretty well. This program is hosted on ShareASale and allows the audience to monetize its audience through luxury products.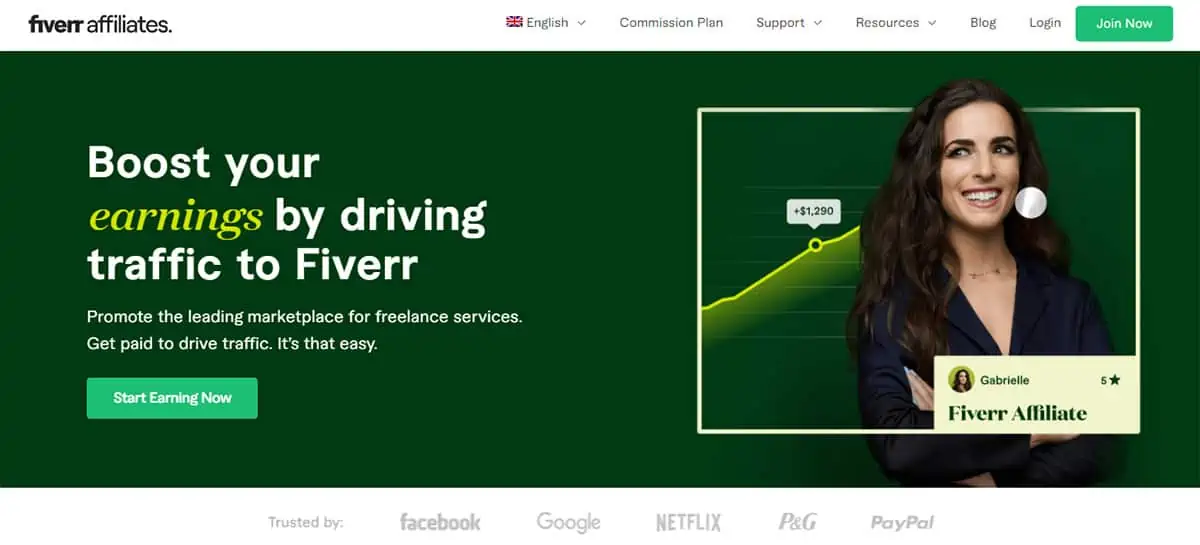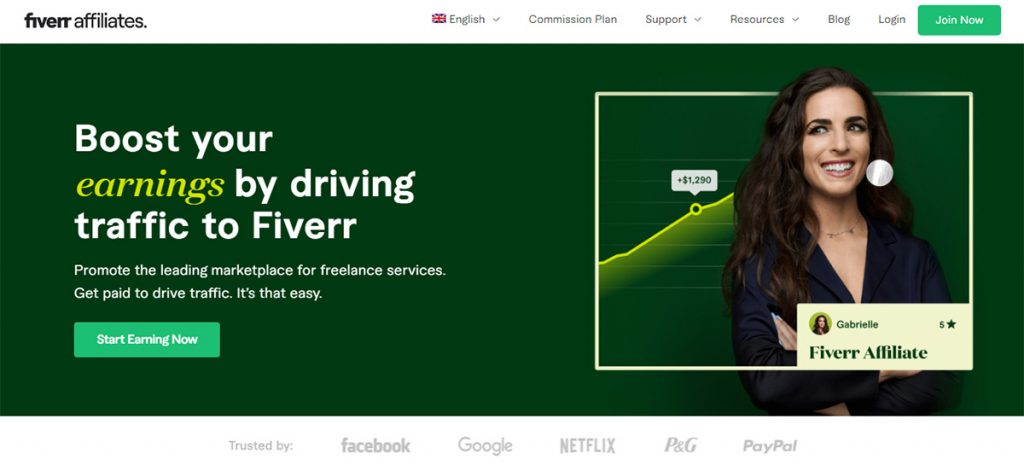 Fiverr is one of the most popular platforms to find freelancers and consultants for almost any task.
If you join the affiliate program, you can earn up to $1,000 for a single conversion.
Affiliates get professional support, tutorials and dedicated affiliate managers to execute campaigns.
Affiliates get an intuitive and high-quality dashboard to monitor, manage and launch your campaigns. Affiliates get banners, text links and other creative assistance to convert buyers into visitors. The cookie duration of this affiliate program is 30 days.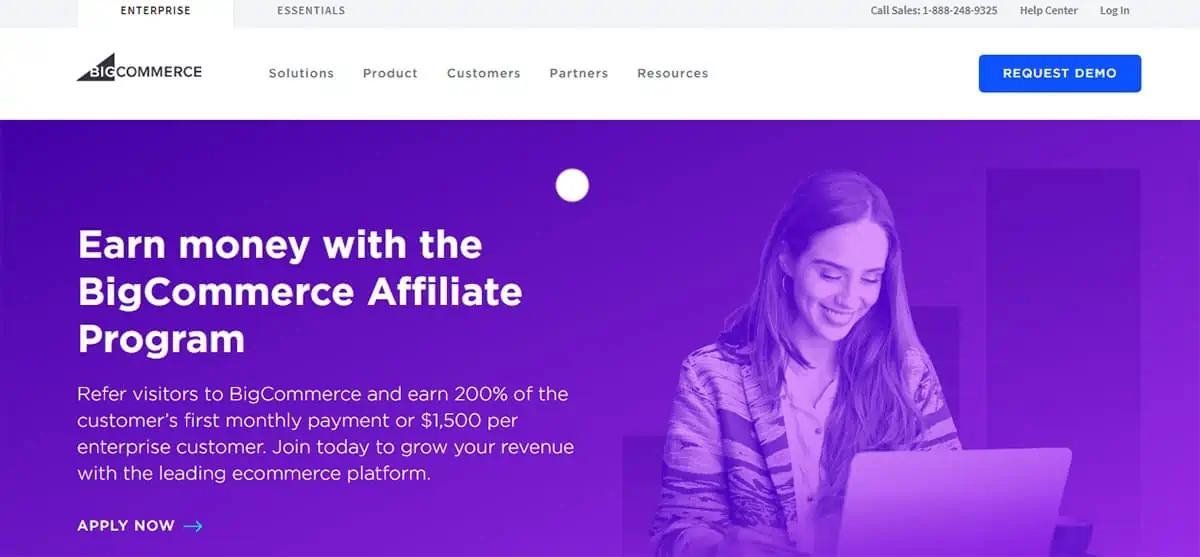 BigCommerce is a renowned brand in the eCommerce industry.
It's a platform where you can build an online store and sell your products effortlessly to millions of people.
BigCommerce's affiliates get 200% of the customer's first monthly payment or $1500 per enterprise customer.
After joining their affiliate program, you get access to the comprehensive dashboard to track your developments, along with a dedicated account manager who will walk you through all the processes and get you acquainted with the infrastructure of BigCommerce.
Their cookie lasts for 90 days.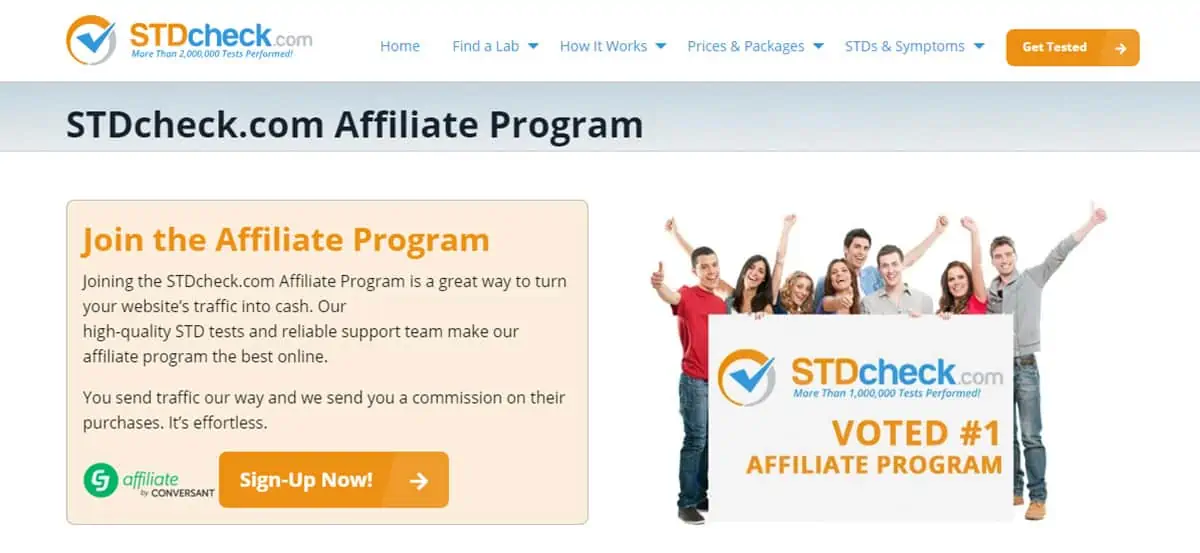 STDCheck.com Affiliate Program is where you can schedule FDA approved and confidential STD checks. They create reports within a couple of days and have 4,500 testing centres available across the country.
Their affiliate program is hosted with CJ Affiliate. Affiliates get a 40% commission on all the purchases made by customers with STDCheck.com.
STDCheck.com is a reliable platform, so healthcare and fitness blogs can monetize their website traffic and earn up to 40% commission by promoting this product.
Affiliates get text links, images, banner ads and coupons from STDCheck.com.
The cookie duration of this program is 45 days.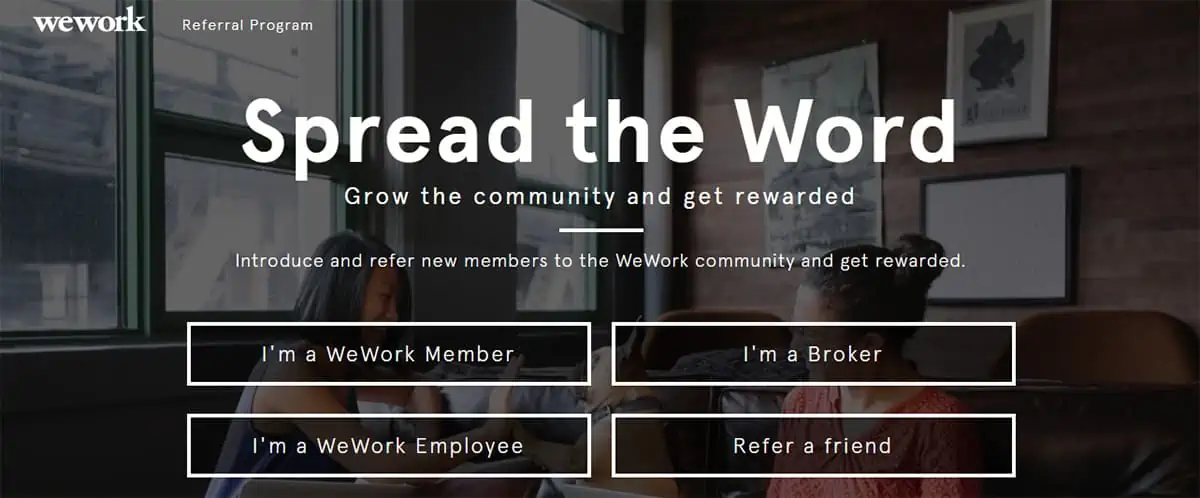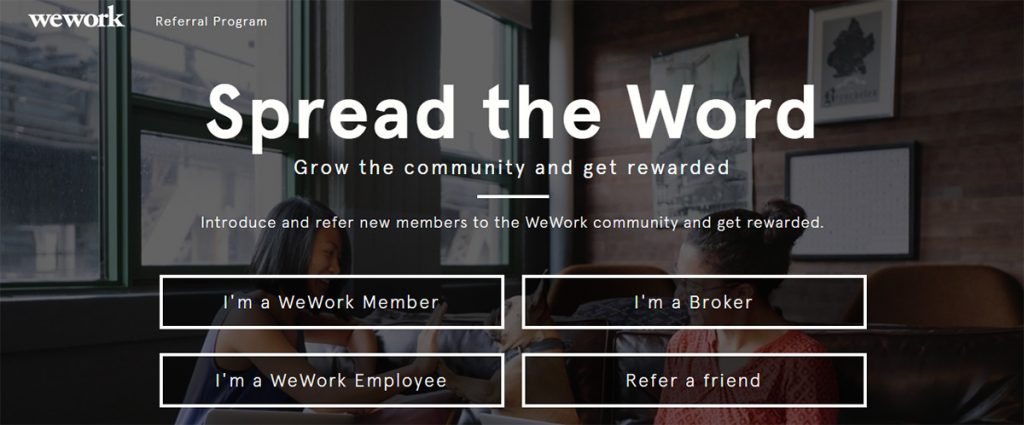 WeWork is one of the most leading CoWorking spaces on the planet.
They have different types of referral programs for different people, like one for WeWork Member, WeWork Employee, Broker or General.
With this affiliate program, publishers get hefty commissions ranging from $100 to $5000 per sale.
The cookie duration of this affiliate program is 90 days.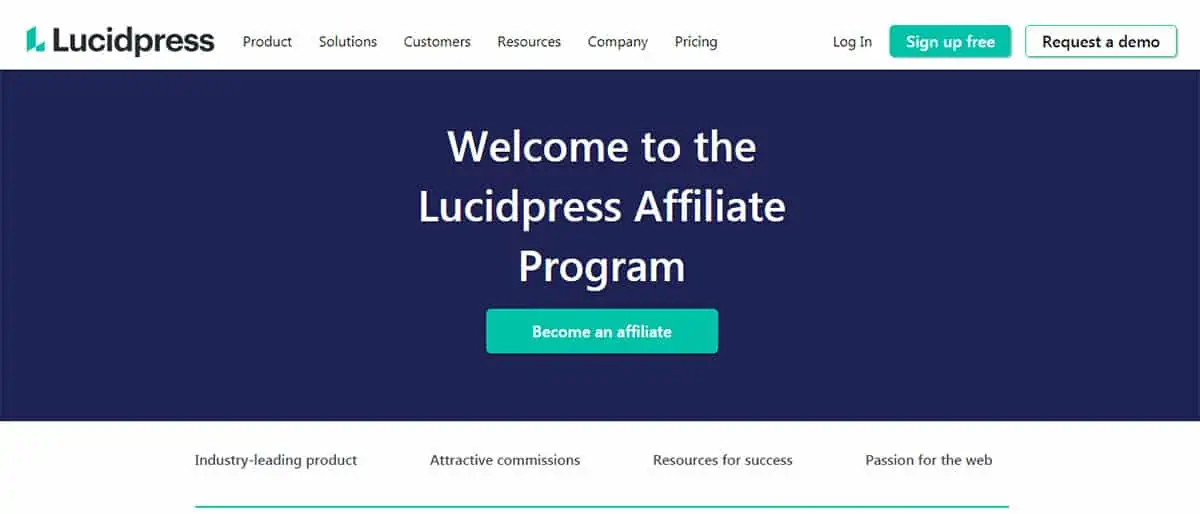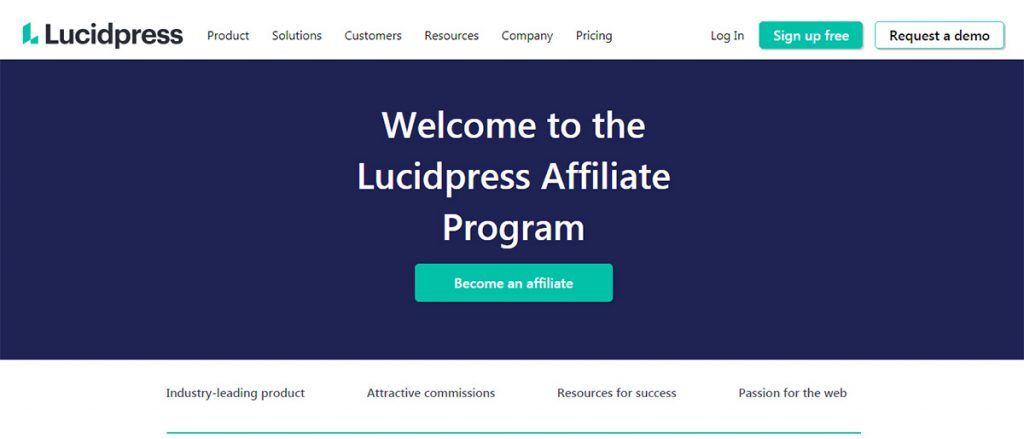 Lucidpress is where people can make dynamic templating and branding materials for different activities.
They have a decent affiliate program where referrals can earn up to $300 CPA.
They also share effective tips, techniques, collaterals, best practices and promotion opportunities to execute successful marketing campaigns.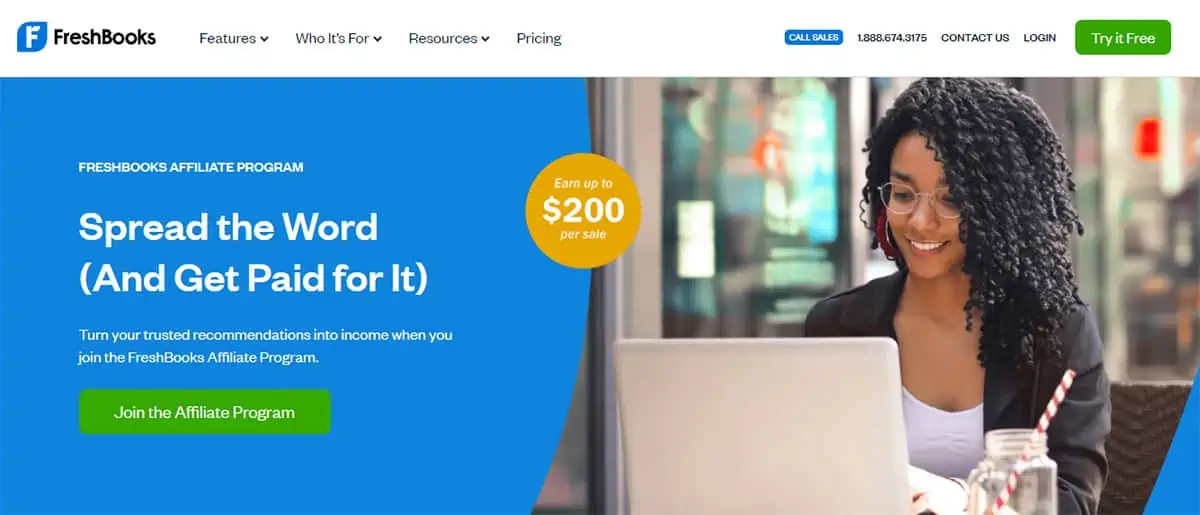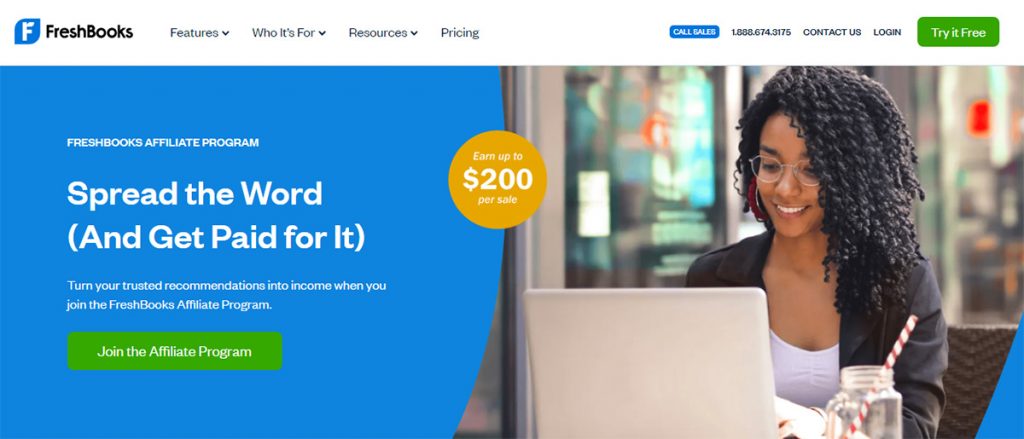 FreshBooks is a popular invoice and accounting software for small businesses.
They share $10 per trial sign-up and $200 per upgrade of the plan with their affiliates.
The cookie lasts for 120 days which is pretty good for affiliates.
This affiliate program is hosted on ShareASale.
Shopify is a renowned eCommerce content management system, allowing people to build excellent stores and sell their stuff online.
They have a very attractive and affiliate-friendly commission structure where they give 200% of every monthly subscription. And 20% recurring commission for future purchases.
The cookie duration is 30 days which is decent enough to track and pursue buyers.
Final Thoughts : High-Ticket Affiliate Programs
This is it with all the popular high-ticket affiliate programs that you can sign up for to start making more money in your affiliate business.
These programs are tried and tested by many affiliate entrepreneurs and some of them myself. So, rest assured, you can go with them and sell some exciting products to your audience.
Let me know what you think of these programs. Do you have any other in mind? Feel free to drop your thoughts in the comments below!