Disclosure: Some of the links in this article may be affiliate links, which can provide compensation to me at no cost to you if you decide to purchase a paid plan. We review these products after doing a lot of research, we check all features and recommend the best products only.
Do you, as an affiliate marketer, find managing your website challenging sometimes? Then you need a great plugin.
As an affiliate marketer, you are in the forefront of your business, so your only focus is to generate maximum profit and provide lasting user experience to customers.
Being an experienced affiliate marketer, I always recommend people to never do everything on their own.
You will have to invest in the areas of programming, designing, copywriting, and other minor tasks so that you can focus on planning marketing campaigns to generate maximum profits.
Even if you know the basics of web development, your core objective, as an affiliate marketer should be to provide impeccable user experience instead of editing extended CSS, HTML or JavaScript files of your site.
To cope with designing and development tasks, you will need reliable tools. And in this era of WordPress, themes and plugins are your primary tools.
As far as the theme for an affiliate marketing blog is concerned, you can check out the demos of Affiliate Booster theme that we have made. This theme has everything that you can ask for in an affiliate marketing blog.
But this blog's focus is on Plugins. There are so many plugins for the same tasks. So, affiliate marketers often get overwhelmed as to which one to choose.
I often get frequent questions of using plugins for.
I've clubbed everything together and created this massive guide of the top 20 best WordPress plugins for affiliate marketers in September 2023.
These plugins are tried and tested by other marketers and me. I guarantee that each plugin that we will discuss below is the best in class.
So, without wasting any more time, let's dive right in.
20 Best WordPress Plugins for Affiliate Marketers in 2023
Affiliate Booster Blocks is the in-house plugin that we use and sell with Affiliate Booster Theme.
It has every ingredient that you need to design, manage, and monetize your affiliate website.
In a single line, this plugin makes the tasks faster. You can create stunning blocks like these.
Top Pick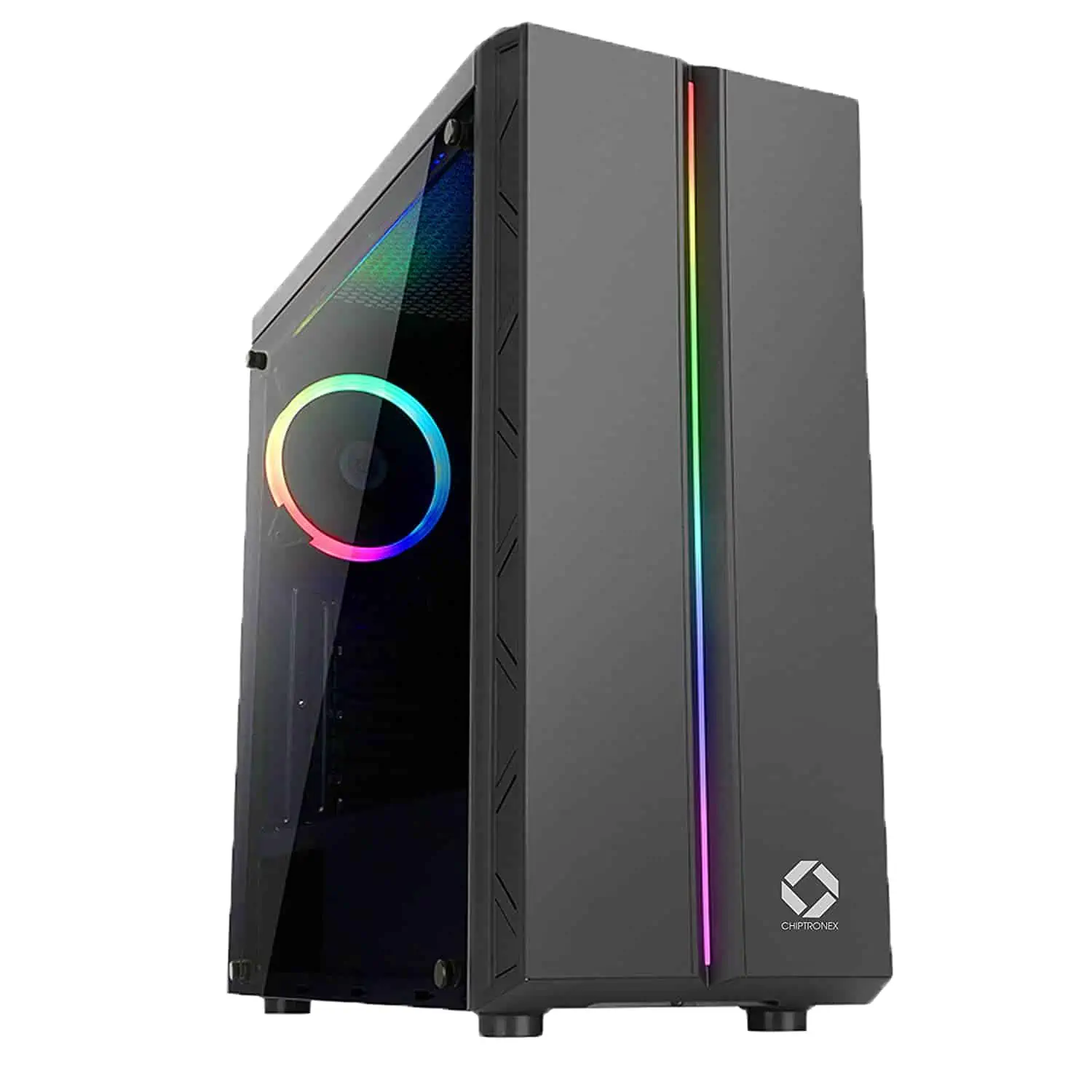 Pros
Product's good Features
Product's good Features
Product's good Features
Product's good Features
Product's good Features
Cons
Product's bad Features
Product's bad Features
Product's bad Features
Product's bad Features
Product's bad Features
Nullam et nibh ac nulla commodo ultricies ac in dui. Mauris mollis leo vel nulla scelerisque lobortis. Nam ultrices dui eget suscipit euismod. Duis id metus condimentum, interdum mauris a, venenatis sapien. Mauris felis libero, ultricies vitae dolor sit amet,
You can highlight your product, compare features, add notice block, design buttons, pros-and-cons table, and notification block through this block.
All the things mentioned above are available in different sizes and form factors. You can make them as per your site's layout.
This plugin will ensure that you don't have to write a single line of code for your blog. It can streamline your website development activities like nothing else.
I guarantee that you will never require dedicated web development support from a web developer to make necessary changes if you use Affiliate Booster Block.


If you are a part of Amazon's Affiliate program, then you should use GetAAWP.
You can not only promote your Amazon products but showcase them in an attractive format to increase click-through rates and purchases.
This plugin does not have any theme dependency.
They have flexible shortcodes and templates that allow you to implement all the blocks effectively on your website irrespective of themes.
The plugin has uninterrupted access to the Amazon Product Advertising API.
That means the product information and pricing will be automatically updated for particular products. You don't have to change the pricing information manually every time it gets updated on the eCommerce platform.
It will save a ton of time for you.
All the blocks are mobile-friendly too.
The plugin also has premade templates that you can implement instead of creating blocks from scratch.
You can showcase best seller product boxes, comparison tables, and dozens of other things using this plugin.
You can also add Google Analytics and Google Tag Manager codes through this plugin.
There are four different packages, and all of them have a 30-day money-back guarantee. Per license, you get one year of updates and support for free.
Pretty Links Light allows affiliate marketers to leverage short links in a more brandable way.
With Pretty Links Lite, your short links would not look like a random URL. You can shorten URLs with your custom domain.
You can dynamically shorten, beautify, manage, track, and send your affiliate URLs. Now, you no longer have to work with those enormous strings of URLs.
With Pretty Links Lite, you can make your links professional, credible, and comprehensive to targeted users.
You will get a detailed analysis report to know the number of impressions, clicks, and conversions from your link.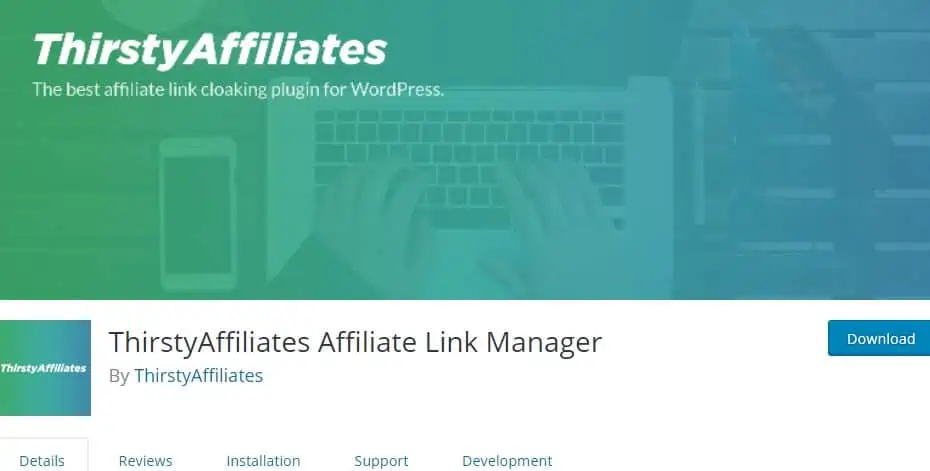 Thirsty Affiliates is another comprehensive link management tool.
It has a paid plan to cover 1, 5, and 10 per license, respectively. Each plan comes with a 30-day money-back guarantee
The plugin gives a user-friendly way to shorten and manage affiliate links.
After activating the plugin, go to Affiliate Links->Add New where you can enter the affiliate link along with the appropriate title, and the link will be shortened just like that!
My favorite feature of this plugin is its automatic keywords linking that you get with the Pro plan.
Rank Math SEO is a popular SEO plugin. Almost everyone who is into the digital marketing space has used or at least heard about this plugin.
Rank Math SEO plugin is a brand in itself. It helps website owners and bloggers improve their organic search engine results.
And it is free.
In fact, the SEO thought leaders — Ahrefs, Moz, SEMRush, Backlinko, WordPress, and HubSpot — recommend this plugin for SEO.
You can audit your website SEO through this plugin that creates an SEO report by taking 30 factors into account.
Google Schema Markup, AKA Rich Snippets, are integrated with the plugin, so those optimizations are now possible with few clicks.
RankMath integrates with Google Search Console. It displays important information on your WordPress dashboard, so you don't have to go to Google Search Console specifically.
The features of this plugin will require a dedicated article! But in a nutshell, you can leverage this plugin to improve your rankings for real.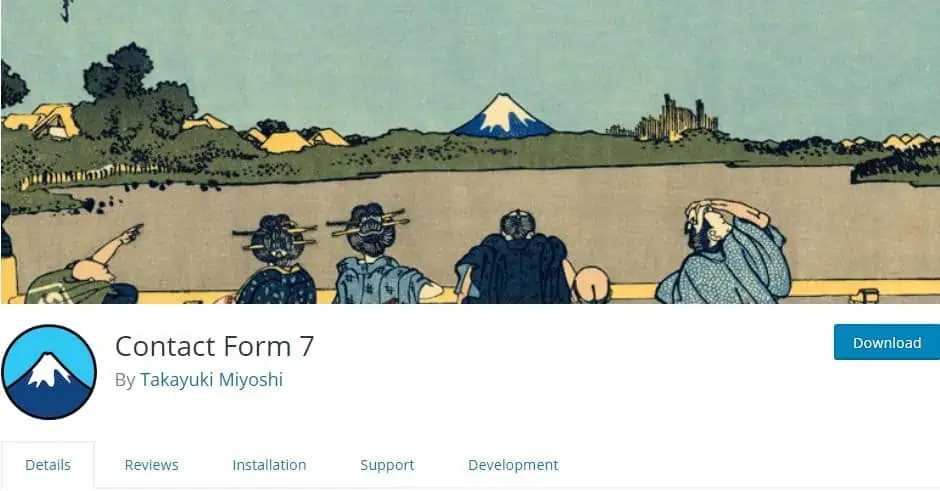 Contact forms are critical for any type of website.
Especially for affiliate websites, contact forms allow website owners to collect leads and details of the readers to pursue them further segmented emails and custom offers.
If there is only one random form on your website, you can do it with other popular ways. But your blog is established and has several different types of audience, and you need an advanced plugin that helps you create, design, deploy, and track various forms.
Contact form 7 is one such tool that allows you to manage multiple contact forms and customize all of them as per your choice.
The tool will give you flexibility powered by Ajax. You get CAPTCHA, Akismet spam filtering, and a ton of other features with this plugin.
I love Elementor. When you talk about popular themes and plugins for WordPress, you cannot ignore Elementor.
Its plugin is the most recognized website builder in the industry. I have used this plugin myself for several years.
You can make responsive landing pages on your website from scratch using this plugin.
Elementor comes with a drag-and-drop website builder. Whether it is a text, image, list, table, social icons, or almost anything else, just drag an element through this plugin onto your page editor, and you are good to go.
It has a Pro version that is worth every penny. But the free version is also enough to make professional landing pages.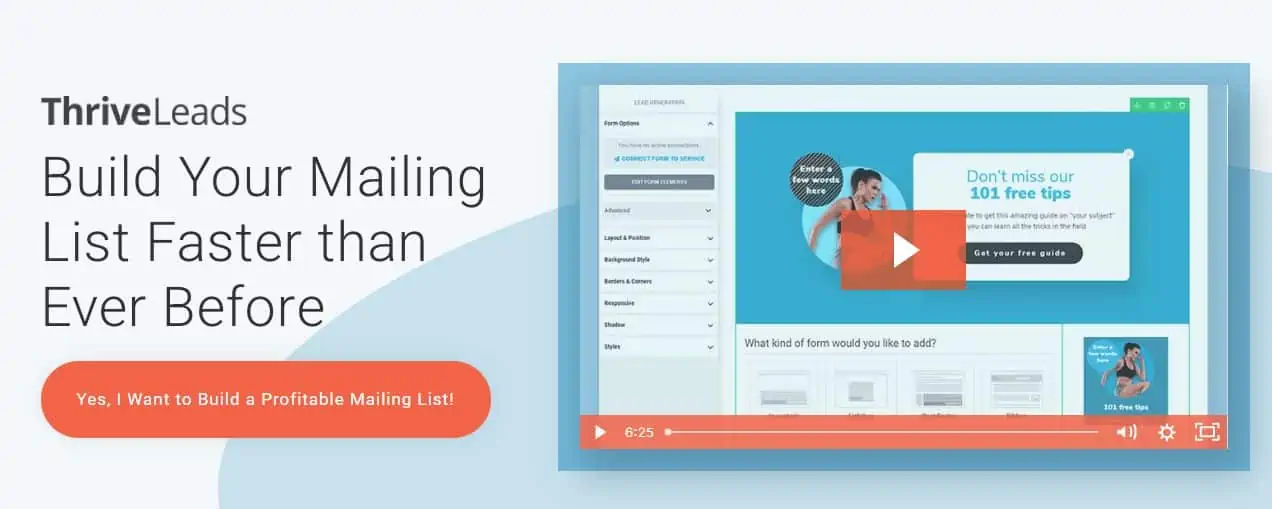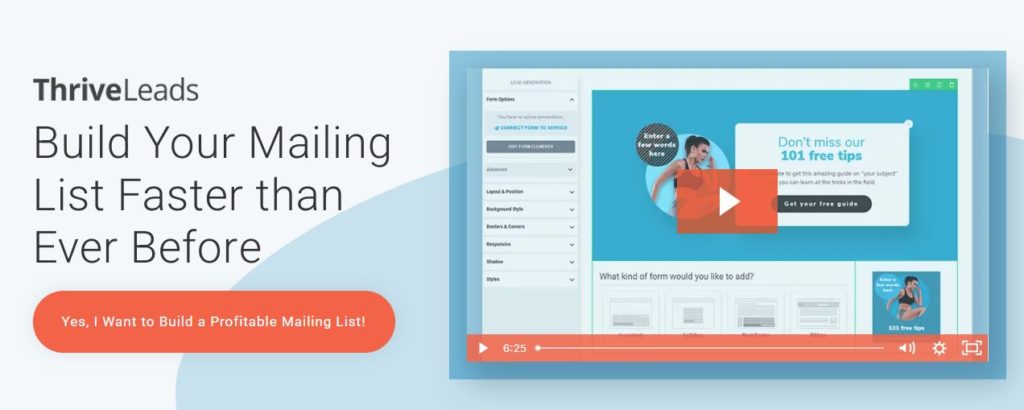 An email is a valuable property to create sustainable digital relationships.
Affiliate marketers would agree that emails are critical to generate sales and grow the audience and manage a healthy readership for their blogs.
With Thrive Leads plugin, you can increase your email list. This plugin is considered to be one of the best list-building plugins for WordPress.
It makes the conversion optimization process efficient. Thrive Leads will also help you showcase custom offers to prospects who have visited specific blogs, landing pages, etc.
You can design, create, deploy, and optimize high-converting opt-ins on your website. You will have a drag-and-drop builder to create stunning elements for collecting email addresses.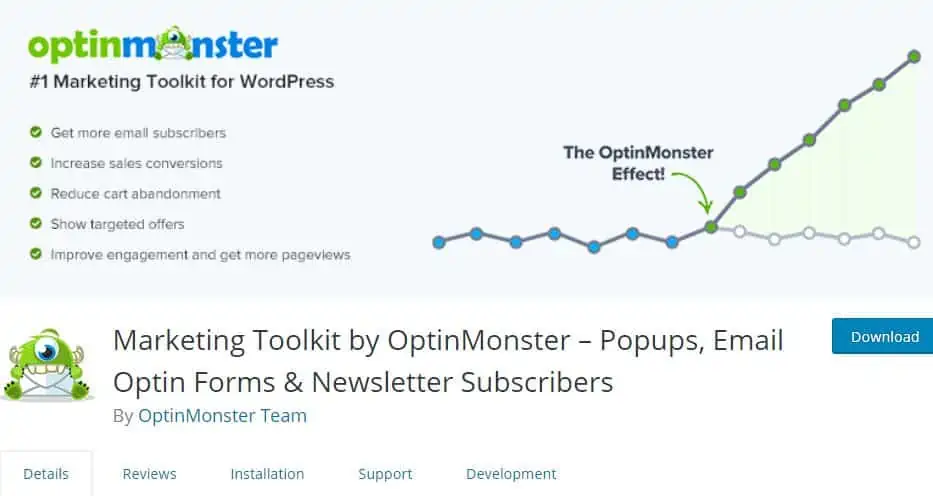 OptinMonster is one of the best plugins to add pop-ups and opt-ins on a site to capture leads.
My favorite feature of this plugin is its exit intent pop-ups that fire whenever the user is about to leave the landing page.
Basically, the plugin observes the user's behavior and shows pop-up exactly when the reader is about to leave the tab. Such advanced features are beneficial.
OptinMonster runs on more than a million websites. Whether you have an online store, SaaS platform, brand website, or a personal website, OptinMonster is suitable for every case.
You will get a detailed analysis of your landing pages' engagement to determine whether users like the pop-ups are not.
You get 75+ ready-made templates to insert right away and start capturing leads.
Along with pop-up, you can also add floating bars, full-screen overlays, sidebar banners with OptinMonster.
You can showcase different types of forms on different landing pages with A/B testing.
If a website has too many broken links, they will compromise the user experience and hamper search engine rankings.
As per Google Rater Guidelines, broken links are considered to measure a homepage's credibility for SEO.
Being an affiliate marketer, you should take care of broken links. Make sure there are none on your site.
To check it quickly, you have got a dedicated plugin. Broken Link Checker plugin always runs tests to ensure that no page leads to 404 error messages.
This plugin will check links on your posts, homepage, comments, custom fields, and blogroll.
It will identify and notify you whenever a link is not working on an anchor text or images. It will also prevent search engines from indexing broken links.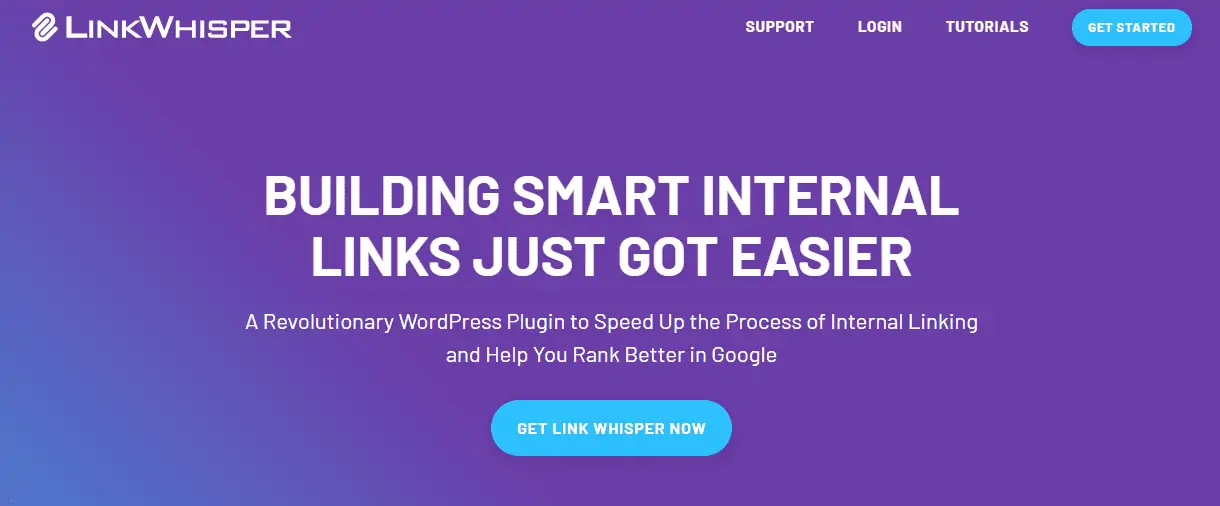 Internal linking is a crucial ranking factor. If you are doing SEO for some time, you'd already know that.
Internal linking makes the website more robust and enables user-friendly navigation for bots and readers.
That being said, internal linking requires time to do it effectively. Plus, you have to ensure that you are not overdoing it.
Link Whisperer takes all the burden and helps you to build internal linking for your site.
As you are writing your content on the editor, you will get automatic suggestions by this plugin on relevant keywords to make the anchor text and redirect readers on other landing pages.
This is a smart plugin that speeds up the procedure for you.
Link Whisper also comes with an auto-linking feature where you provide your keywords that you want to build links from and specify the destination URL.
The plugin will find all the keyword phrases in the past and future posts, and automatically add links.
It comes with three different licenses that you can purchase with the linked whisperer.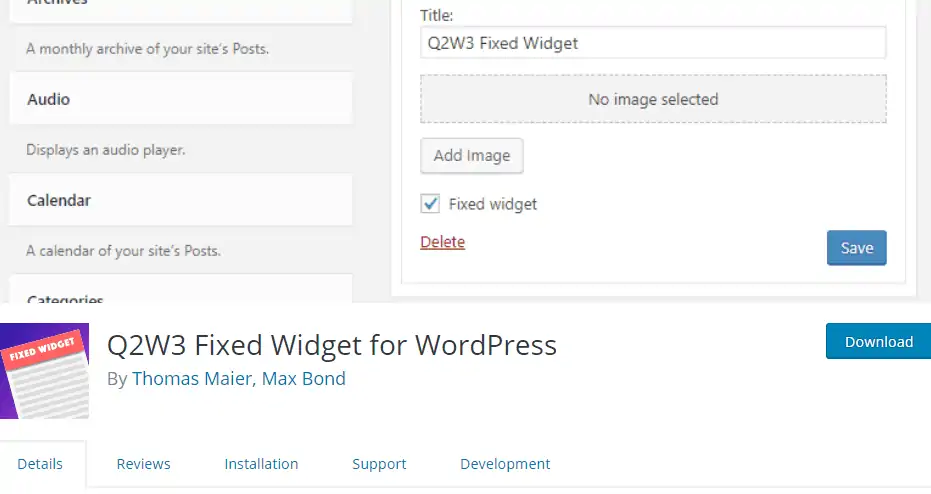 This plugin will allow you to stick your widgets on your landing pages. That means few sections will stay in their places whether the user scrolls up or down the page.
Usually, when people scroll down your page common, all the sidebar and other widgets also move along with the content.
You can leverage this plugin to stick your offer and affiliate links for a more extended period in front of users. This way, you also increase the chances of getting higher CTR and conversions.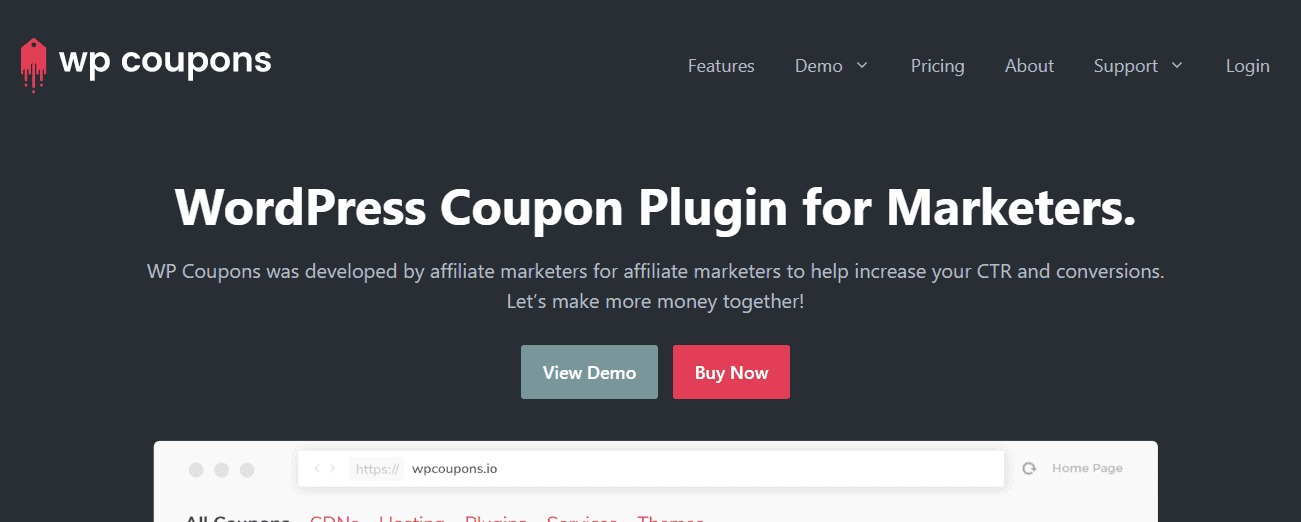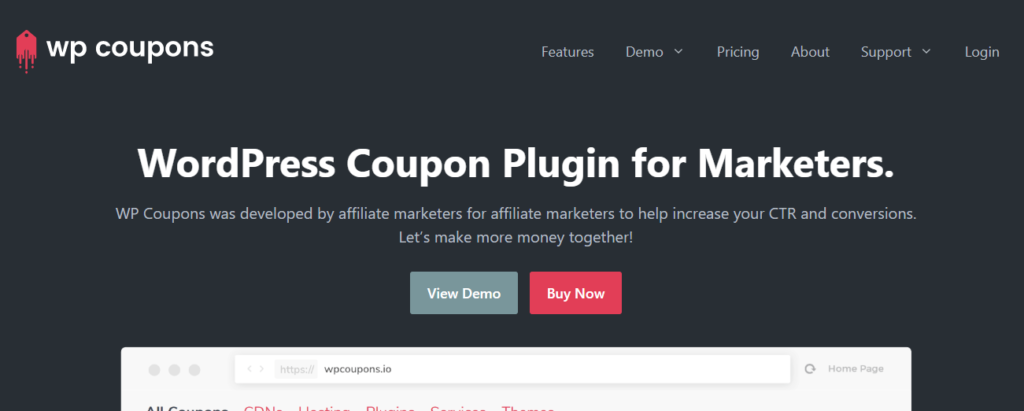 Coupons, vouchers, discount codes, and custom offers are among the best ways to increase affiliate earnings.
They allow publishers to reward visitors with offers and create a win-win situation for everyone — merchants, affiliates, and readers.
But creating and managing coupons on your site is a challenging task. If there are several products and different types of users, the number of coupons will also be more.
Again, you must speed up the process, and therefore, you have WP Coupons.
This plugin helps affiliate marketers increase their click-through rates by creating stylish and lightweight coupon codes.
You get high-quality templates and shortcodes that you can implement instantaneously on your website and introduce coupons.
WP Coupons is responsive. So, all your coupons will work properly on tablets, smartphones, and desktops.
Plus, the plugin is compatible with all the leading plugins and themes of WordPress.
It has three different packages, each one year of free subscription, support, and upgrades. You also get a 30-day money-back guarantee which every package.
The importance of loading speed in SEO is not a secret anymore. It does not only impact the user experience but also negatively affects SEO rankings.
Website visitors don't like slugging pages. In fact, for every 100ms delay in loading speed, there is a 1.11% increase in session-based conversion.
Therefore, you have to ensure that your website is loading extremely quickly.
To optimize your source code and improve your loading speed, you have to optimize your source code. But not all the affiliate marketers have web development experience to tweak the source code to optimize the speed.
Plus, working with source code might require hours, and not everyone can afford to waste several hours frequently.
Thus, WP Rocket allows you to decrease page loading time with a couple of clicks and within a few minutes.
It can do page caching, cash preloading static file compression, images on request.
You will find a ton of ways that can collectively revolutionize the loading speed of your site.
You can purchase three packages, and every one of them comes with one year of support and upgrades.
You also get food and a refund if you are not satisfied with the performance of the plugin.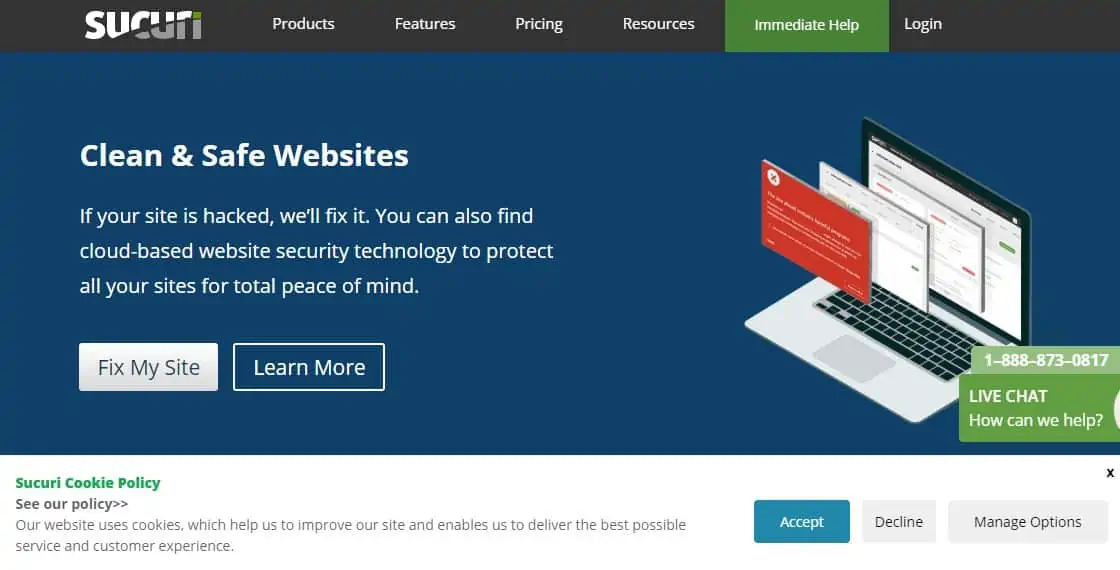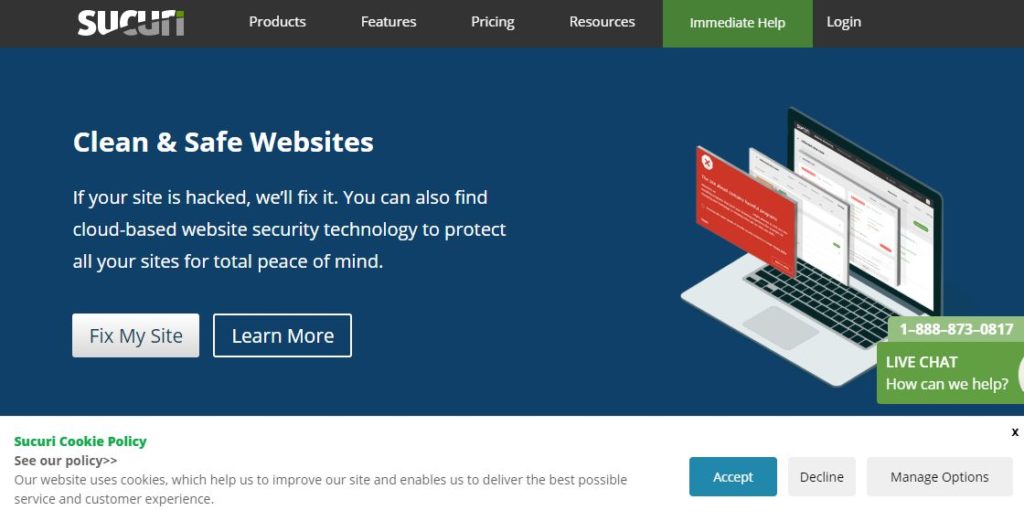 Sucuri mitigates the cybersecurity danger for your business.
Being an affiliate marketer, coming across a cyber attack and hacking activity is a nightmare.
But with the Sucuri plugin, you can instantly fix your website whenever it is hacked.
The plugin gives peace of mind to affiliate marketers as it has all the leading encryption algorithms and technologies to block malicious entities from entering into the site.
Whether it is denial of services, malware or any unethical hacking, Sucir bypasses every one of them.
With this plugin, you get unlimited malware removal. Sucuri will identify and notify you whenever any unusual activities are going on your site.
You will also get CDN to optimise the loading speed of your site.
It has three different plans namely Basic, Pro and Business, and each plan has got dedicated customer support and a 30-day money-back guarantee.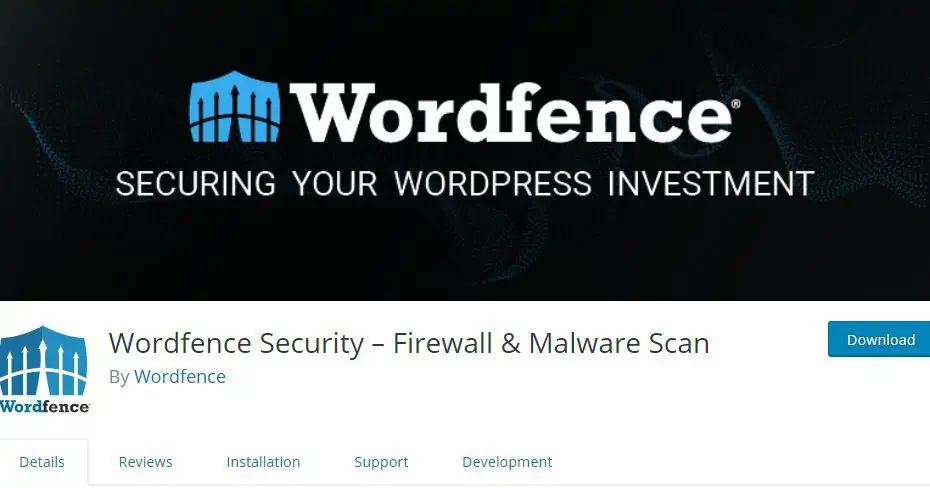 Wordfence is another popular security plugin that strengthens the communication between server and web browser.
They have updated firewall rules and security signatures along with world-class standards to filter all the spammy and unwanted IP addresses from accessing the content of the website.
You can enable two-factor authentication and a ton of other features to strengthen the security of your website.
It will keep checking security loopholes, malwares, backdoors, spam and unwanted redirects on your site and quickly notify about the same.
Social media has become an integral part of our lifestyle.
Along with sharing significant life events, you can also leverage social media for commercial purposes.
Social media platforms are great to share and promote content because they help you grab unique eyeballs and new customers.
With Grow, you can add social sharing icons on your pages. It allows your readers to share your post on Facebook quickly, Instagram, Twitter, LinkedIn, and other platforms.
You can tweak those labels as per your requirements. As per the tone and UI/UX of your site, you can customize these labels.
The plugin comes with a dozen features, but you have to purchase a license for it.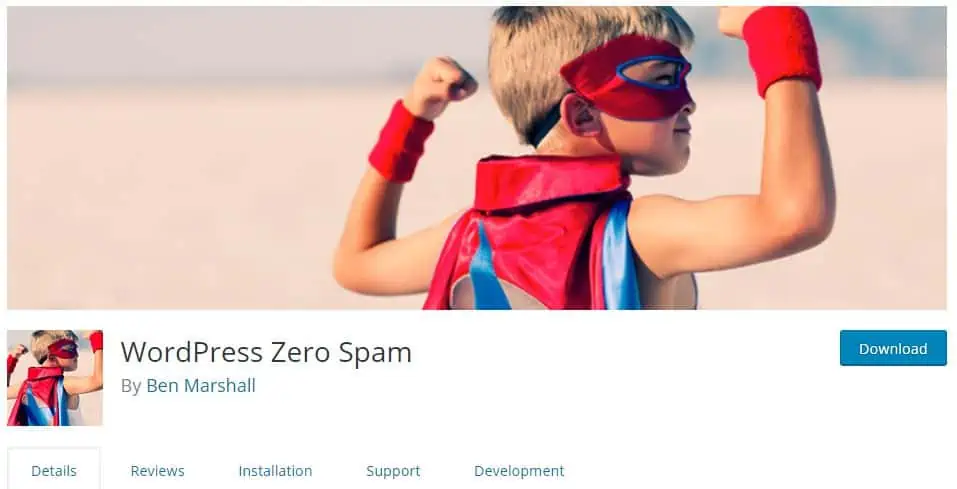 The Internet is filled with weird things, and web spam is one of them.
Webspam is an old-school technique to hamper the performance of competitors' websites.
Webspam is unavoidable but can be easily coped with if you have the right tool. You can install and activate WordPress zero spam on your affiliate site to ensure that only authorized individuals can log in and comment on your content.
It supports caching plugins so that you can enable great performance on your site.
It automatically blocks spammy IP addresses, and it seamlessly integrates with all the leading themes and plugins.
This plugin won't make users enter the captcha and make their comments await moderation. With this, you can make communications authentic and fast on your site.
Affiliate marketers would agree that installing tracking codes on websites is challenging, especially if they don't know much about web development and how the WordPress ecosystem works.
When you want to add tracking codes like Google Analytics or Facebook Pixel, you have to work directly on the source code. That's when many people make unwanted changes in the code, leading to shut down of their website.
Therefore, we have Insert Headers and Footers plugin.
With this, you don't have to work around with your WordPress source code and can successfully insert JavaScript and custom CSS code snippets. This plugin is created by veterans of the industry WP Beginner and Syed Balkhi.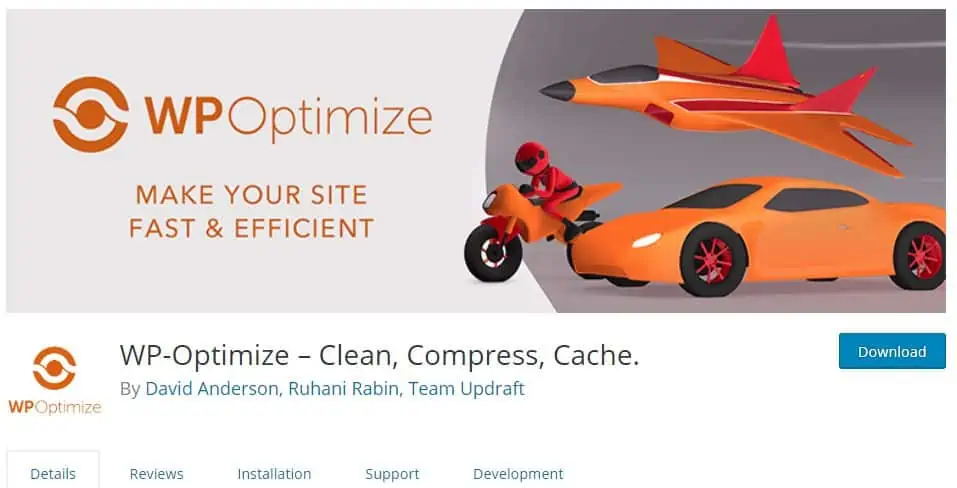 Your website's database and media may affect the site's performance. You have to ensure that your images are optimized, and databases are cleared to load quickly.
WP-Optimize does precisely that.
With this plugin installed and active on your site, you don't have to worry about slow performance.
This plugin is built around the world's fastest caching engine.
Just with a few clicks, you can remove all the unnecessary data and optimize your database. You can defragment MySQL tables and automate the database and website clean-up.
If something is mistakenly deleted, you can still restore your website's previous version because the plugin saves the number of weeks' data during the cleanups.
Final thoughts
This is it with the 20 best WordPress plugins for affiliate marketers in 2023.
I have personally used all of these plugins, and I can confidently recommend all of them for their respective objectives.
I recommend these plugins to my students of Affiliate Marketing Masterclass and they have also found them very helpful.
Let me know what you think about the ideas shared in this blog. If you would like to add something or have any questions, I'd love to know them. So, please share your thoughts in the comments below.