Disclosure: Some of the links in this article may be affiliate links, which can provide compensation to me at no cost to you if you decide to purchase a paid plan. We review these products after doing a lot of research, we check all features and recommend the best products only.
Do you want to earn money through affiliate marketing on Pinterest? You may get too many options to start your business or do affiliate marketing, but are any of these options worthy? So, let's learn about how to do affiliate marketing on Pinterest the right way.
You may get many opportunities to earn money in affiliate marketing, but choosing the best affiliate programs for your niche on Pinterest can bring you enormous profit, and this is why there is a need to know the best affiliate programs for Pinterest.
In recent days, surpassing Facebook and Twitter, Pinterest has made its position higher in affiliate marketing. As a result, people on Pinterest are getting a chance to earn six-digit values simply through their mobile phones. But they must have a success story, which you don't know, and as a result, you're lagging.
Affiliate marketing is widely being used in social media to earn money through commission. All you need is to promote a product from your business niche, and if your viewers liked the products and use your link to buy them, you will get a commission without making any loss to your viewer.
After the introduction of Pinterest in 2010, it was an underrated social platform for affiliate marketers. But recently, according to surveys, it has crossed Snapchat and is the third-largest social network in the US.
So, if you too are planning to do Pinterest affiliate marketing, read this article to educate yourself about the affiliate programs for Pinterest and select the best one for you.
Why Choose Pinterest for Affiliate?
Pinterest might be a social networking site, but it is quite different from Facebook, Instagram, and Twitter. Pinterest is used to share images, named as 'pin' posts in Pinterest's language. These posts are unique for different individuals. Each viewer has a personalized feed.
This means that the viewer chooses what they want to see on Pinterest. Moreover, you need to know that this platform is majorly used to get inspiration and ideas for creative works, projects, assignments, events, fashion, etc. So, viewers' sole purpose of visiting Pinterest is to view something they are planning to buy.
For instance, an artist is looking for 'aesthetic painting ideas' on Pinterest. So, Pinterest will fill the search result with images related to her search. Now, if she selects a particular painting from the above lot, she would want to know which colors and paint brushes have been used in it.
And if you have pinned the links to buy the products being used in the painting, the viewer would like to directly click the link rather than to search it again on any commercial site.
Pinterest allows posting affiliate links. So, your chance to gain profit from affiliate marketing increases every time a viewer sees your pin, unlike Facebook and Instagram.
Best Affiliate Programs for Pinterest
The best Pinterest affiliate programs are marked by the commission you get from them and how likely the viewers are to choose that program. Thus, while selecting a program for your Pinterest affiliate marketing, make sure to check the quality of the site and its reviews.
Below is a list of the best affiliate programs for Pinterest from various niches.
Website Hosting Platforms
Website hosting platforms create websites for businesses and individuals that can be viewed directly by searching the site address. If your pins are related to your blog or a guide to making a good blog design, you can use these programs for affiliate marketing.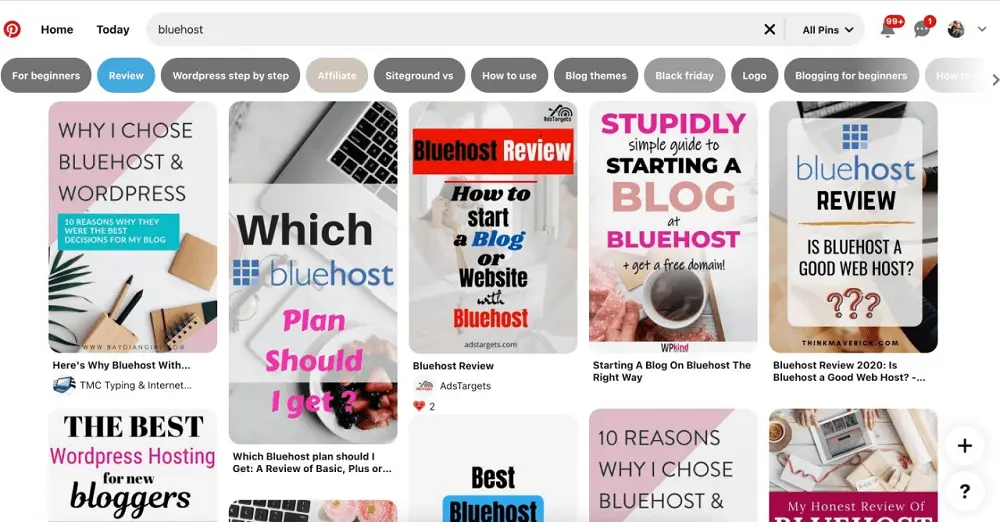 Bluehost is one of the most trusted web hosting companies and an affiliate program for marketers. It has an intense tracking process and provides you with a support team for your ease. The best part of this affiliate program is you can join free of cost!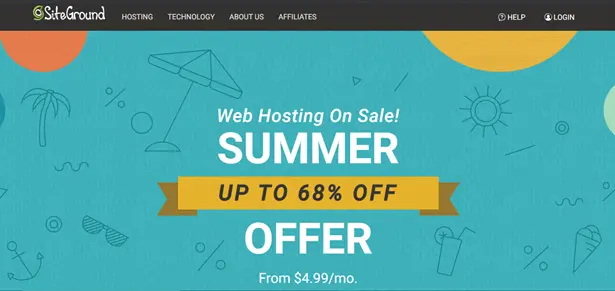 Siteground has the most accessible onboarding process, which is convenient for beginners and advanced users. There are more than 60,000 affiliates worldwide who use Siteground as their chosen hosting provider. So, you can trust this brand for your viewers. It gives a commission of $50-%100 per sale to its affiliates and has a weekly payout option. So your chance of making a profit is very high in Siteground.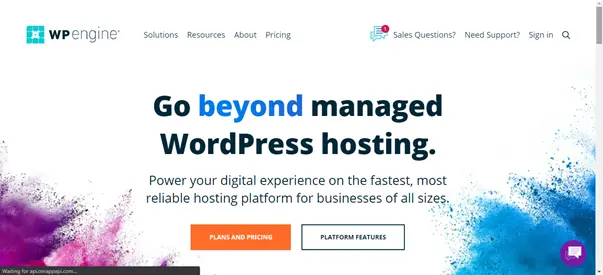 WP Engine is the most affiliate-friendly website that provides a vast range of commissions to its affiliate and some other bonus commissions. It also offers customized discounts for the affiliates, so you can give your discount code and earn a commission. You can go to their site to know more about their affiliate program.

Hostgator provides its affiliate with custom coupons and affiliate links. You can use both to refer to the brand in your pin. In Hostgator, the payout process is very transparent and accessible. Depending on the option you choose, you can earn up to $125 per sale!
Using A2 Hosting for affiliate marketing on Pinterest has many perks. The affiliates get a landing page from the brand. More active and responsive affiliate management ensures a triple tracking process so that you get paid for every referral. If you get 21 sales in a month, you can earn up to $125 per sale. But, of course, the value can be more if you can build trust by bringing more than 21 sales per month.
Pinterest Automation Tools
Time is money. Start-up companies have so much on their plate that they lack time management. But automation tools are an innovation that helps do your social media tasks automatically from time to time.
If you are an established Pinterest user, your viewers follow you as an ideal. So automation tool affiliate marketing is not so challenging for you. Some of the best automation tool affiliate programs are-
Every time a user signs up to Ninja Pinner through your link, you get paid by the company. Ninja Pinner is very particular about its affiliate marketing. It gives its marketers a huge opportunity to earn more and more commission by generating individual links.
Tailwind gives a recurring 25% commission for each purchase. Moreover, they also provide sponsorships to bloggers, vloggers, and Youtubers to create content. This means that if you want to post something on Pinterest concerning Tailwind, you can talk to them about the sponsorship of your content creation. If it gets approved, your creation money will be taken care of by Tailwind.
Social pilot gives a vast 30% huge recurring commission for each social pilot subscription. You can gain the affiliation free of cost just by registering with them. However, the payout is monthly and only allowed after two sales from your link.
Design
Contemporary aesthetic designs are among the top searched content on Pinterest. So if you run a page on elegant iPhone backgrounds and a mood board or even on wallpapers, you are in a good position to start Pinterest affiliate marketing with top graphic designing platforms.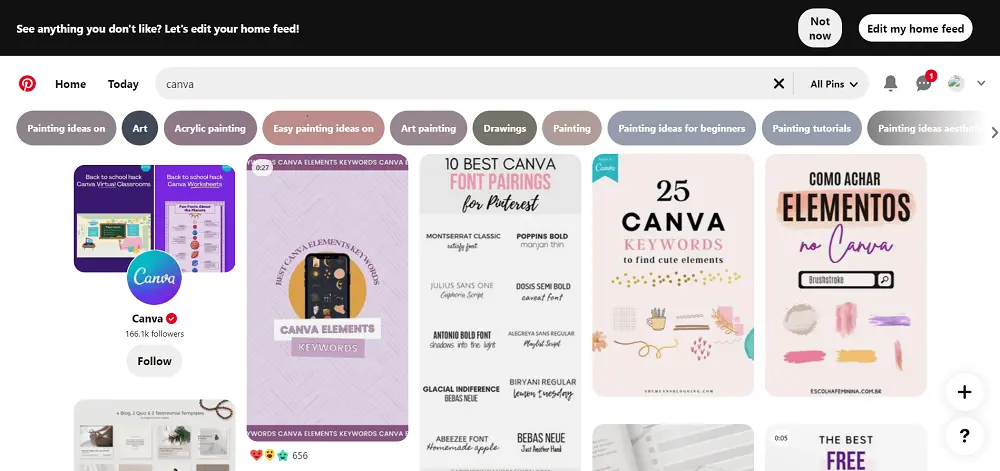 Canva has developed trust among its 18 million users over the years. It provides a hassle-free affiliate program and offers a separate dashboard for each affiliate. In the dashboard, you can check your commission billings, work progress, and team support. All you need to do is make your viewers buy the Canva pro plan to get a commission.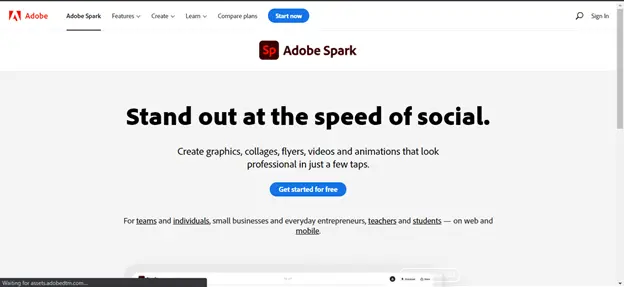 The unique feature of Adobe Spark is it has different affiliate marketing for other users. Since you are a social media influencer, you need to apply in that section. Like Canva, it also provides a dashboard to track your activities.
Internet Marketing
Nowadays, running technical SEO audits and recognition on the web is crucial for every company to grow. So the importance of internet marketing is huge. You being a social media marketer, are also involved in internet marketing. Thus, your viewers will like to rely on you to get the best options for efficient internet marketing.
Then, why not earn a good amount by recommending reputed internet marketing platforms? We have selected the top internet marketing affiliates for you to work with.
On SemRush, you get the opportunity to use the last-click attribution and the cookie life of 120 days. In addition, SemRush not only pays for every new sale ($200) but also for new trials ($10) and even for new sign-ups(0.01).
Convertkit gives you a 30% commission for each sale. The fun part is that they train you to affiliate marketing and create videos and graphics for your content and dashboard to track your progress. But yet, you are getting paid.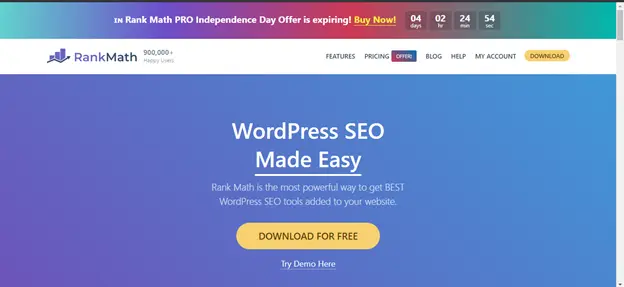 Rank math also gives 30% of the sale to you as a commission. This is a good platform if you are confident about your deal. It also provides a dashboard to track your work. However, the payout is only processed after a month of the sale and only if you have made a minimum of $200 in your wallet.
Travel Affiliates
Using Pinterest to market the travel niche can be a lot of fun. Aesthetic destination images, hotel views, and travel guides are trending topics on Pinterest. By marketing travel agencies on your Pinterest page, not only will you get a significant flux of followers, but your affiliate marketing is also likely to increase. Following are the top travel agencies you can work with.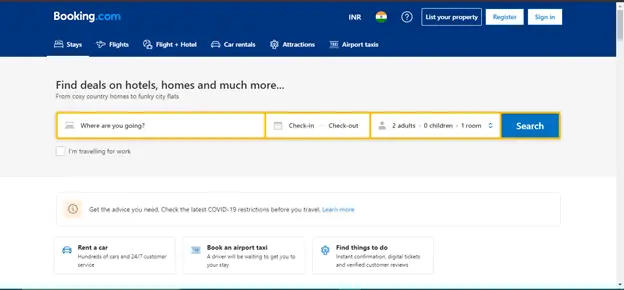 Since there are vast options on booking.com, the chances of profit are more. Even so, your registration as an affiliate is free, easy, and confirmed immediately.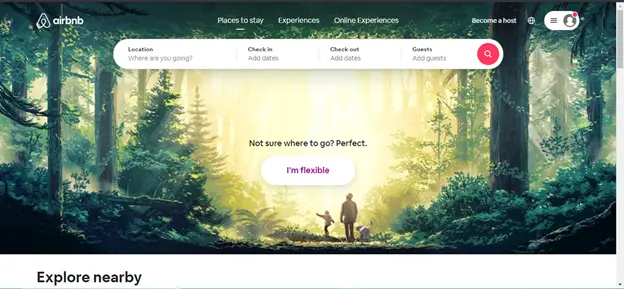 The affiliate marketing they use for marketers cannot be called affiliate marketing. It is more of a refer-a-friend type. But every time someone makes a purchase and finishes their stay, you get a commission for the reference.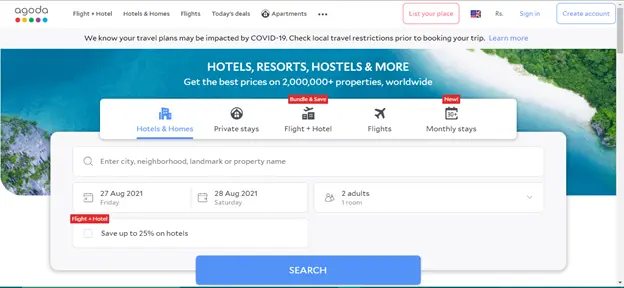 Agoda is among the highest-paid affiliate marketing program. It gives you 60% of your sale as commission, and this is not fixed. You can earn even more by making more sales. The commission rate can go as high as 300%.
#4 Expedia
In Expedia, you get exposure to many products that you can choose to promote according to your post. It also gives you comprehensive trip information, customizable tools, and 24/7 support.
Hair & Beauty
Women are the primary audience on Pinterest. If your page concerns beauty and hair, you can easily get commissions by linking trustable products from your affiliate sites. Some of the few top platforms for you to affiliate with are listed below.
Luxyhair provides a commission after every purchase from your link. But there are a few conditions like a minimum of 3500 Instagram followers, beauty content, and basic knowledge about hair extensions required to be an affiliate.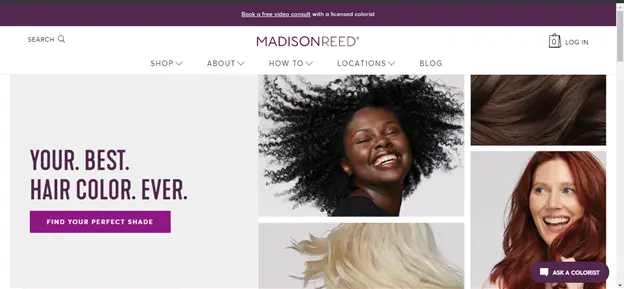 MadisonReed provides their affiliates with a 30-day cookie, as well as individual newsletters and product sneak peeks. In addition, purchases can earn prizes and commissions.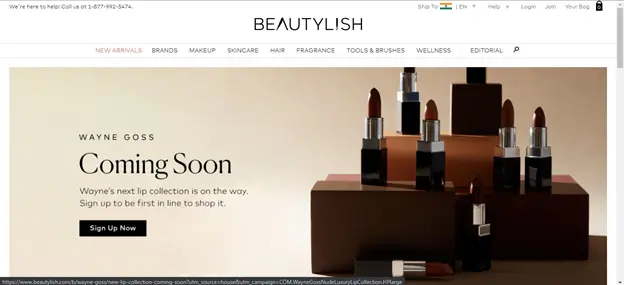 Beautylish accepts affiliates globally. You get a 10% commission on each sale. Payments are made monthly by checks or direct deposits, whichever is convenient to you.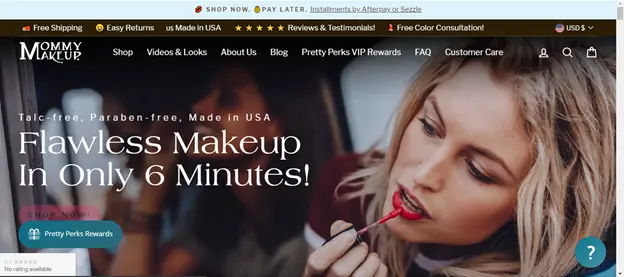 Mommymakeup uses a fundamental process to sign you up as an affiliate. For your ease of generating commissions using tools, it has collaborated with ShareASale.
Food & Drink
Every youngster wants a good picture of their food to post on Instagram. If you are a food blogger, or your posts are about food reviews and kind, affiliating with foods and beverage brands is a smart move.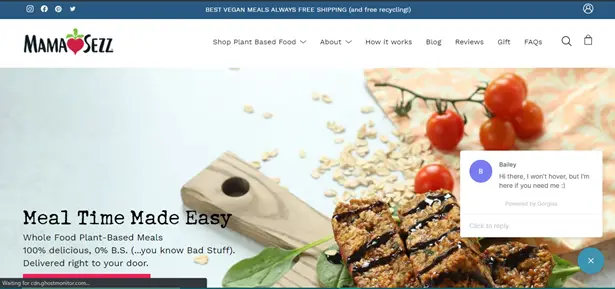 MamaSezz does not have a definite commission rate, but it is generous and will vary with your experience. In addition, it gives marketing and product development support to each affiliate. It also arranges customized programs for the eligible affiliate.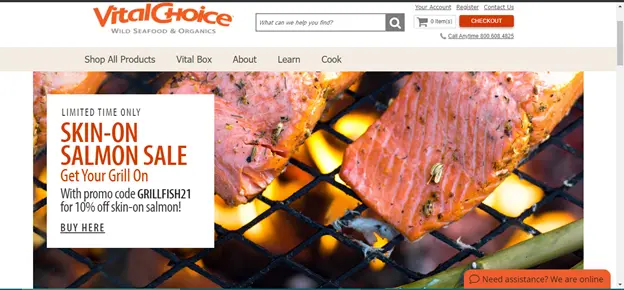 If you make posts for the diet-conscious audience, then this is the choice. The commission has different ranges. A standard reward of 4% is given to new customers, 1% is for the existing ones and $15 for each New Vital Box subscription.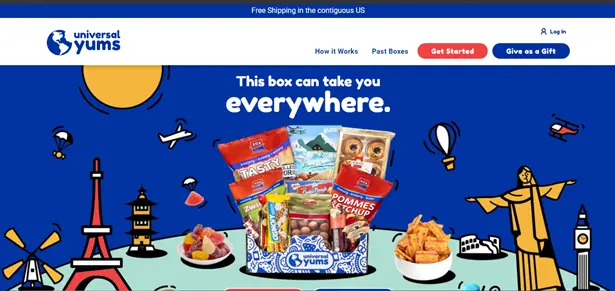 Universal Yums Food gives a cookie duration of 30 days. You can earn $10 with each referral. Since the niche is 'food' and due to its popularity, you are more likely to get referrals than other niches.
Online Courses
With the advent of the global pandemic, good online courses are needed in every household. It's fascinating to get a reference of online educational platforms from something as cool as Pinterest. If your page concerns education, this is an excellent opportunity for you to earn money without losing anything.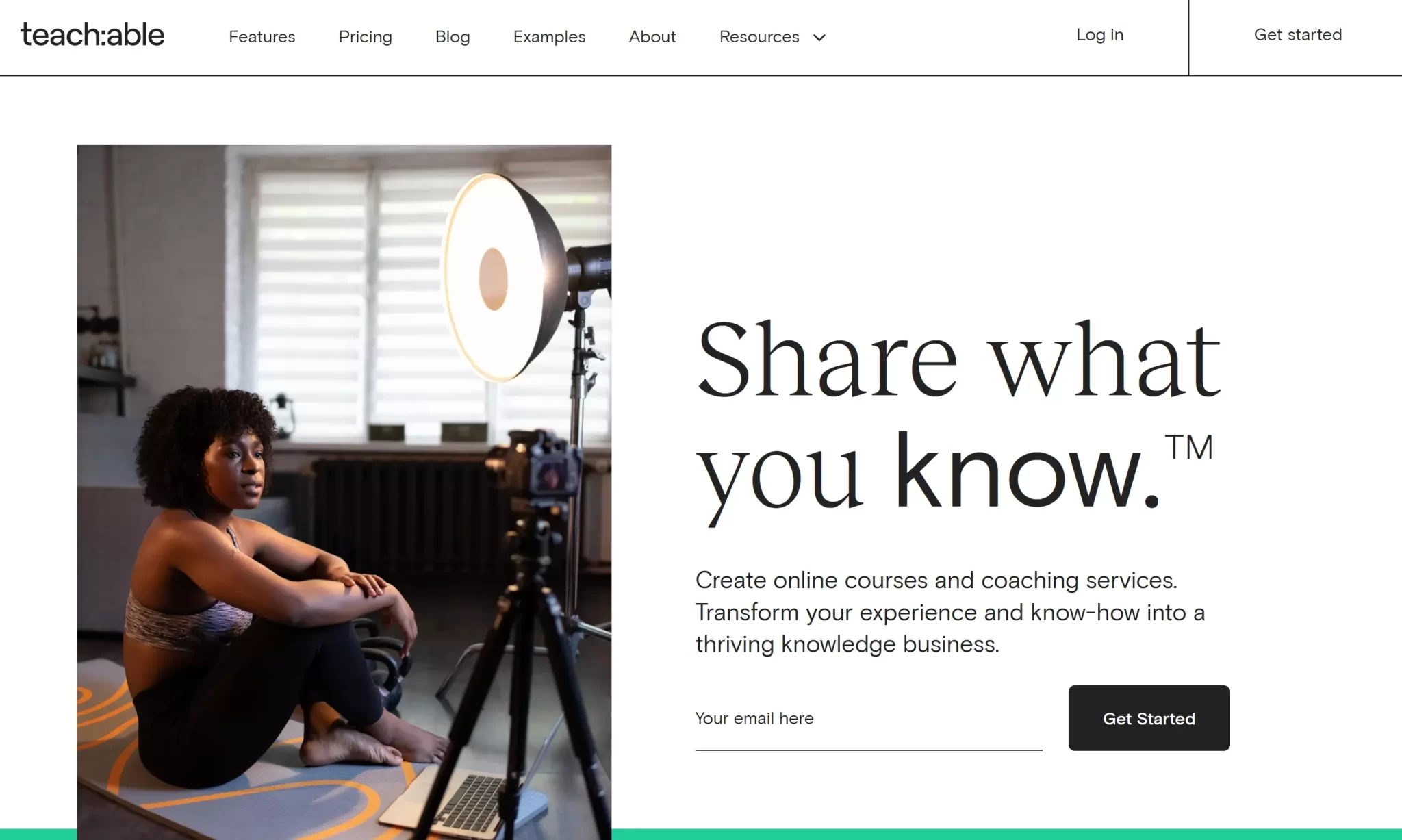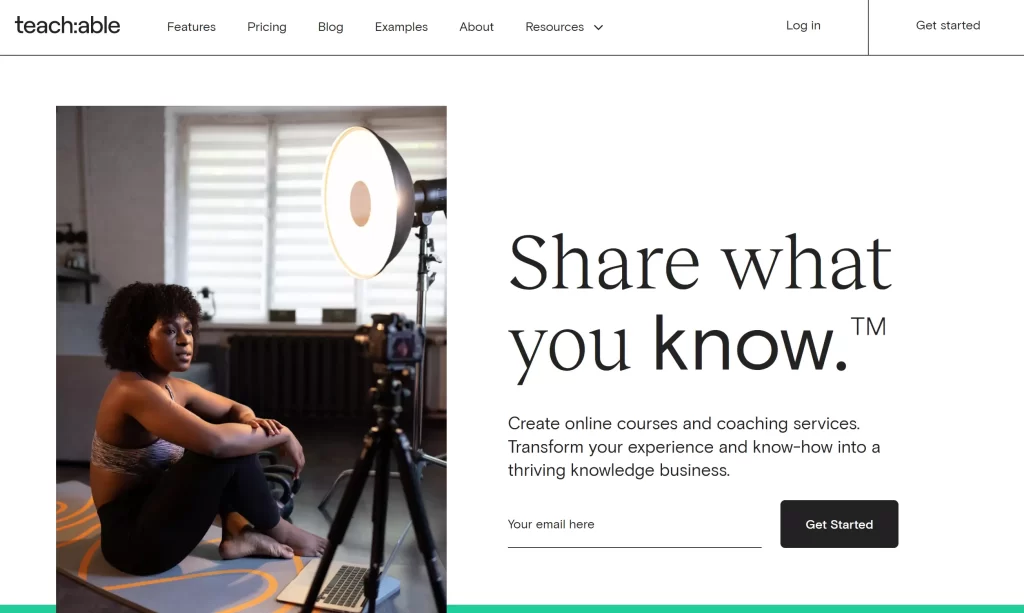 Teachable gives a grant commission of 50% with each sale. In addition, you get a unique link as an affiliate through which you can also analyze campaigns by clicks, conversions, product, and more for any period.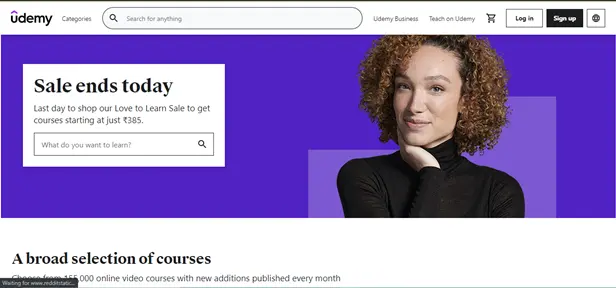 Udemy offers thousands of courses. So, you get a lot of options to feature in your post. It has professional courses for different professionals that range from Photographers, app developers, web developers, music production, artists, Marketing, Financing etc. Thus, you can trust Udemy to feature on your posts and earn with every purchase.
Skillshare gives you $7 for every new customer. They will provide you with a unique link for reference, and they will constantly track the progress to pay you for every contact.
Dogs & Cats
Some audiences only use Pinterest to get tips and advice for their pets. Do your page concern dogs and cats too? All you need to do is join an affiliate program from the top pet brand and get an extra commission for every purchase your viewers make through your link. It's a win-win situation for both you and your followers.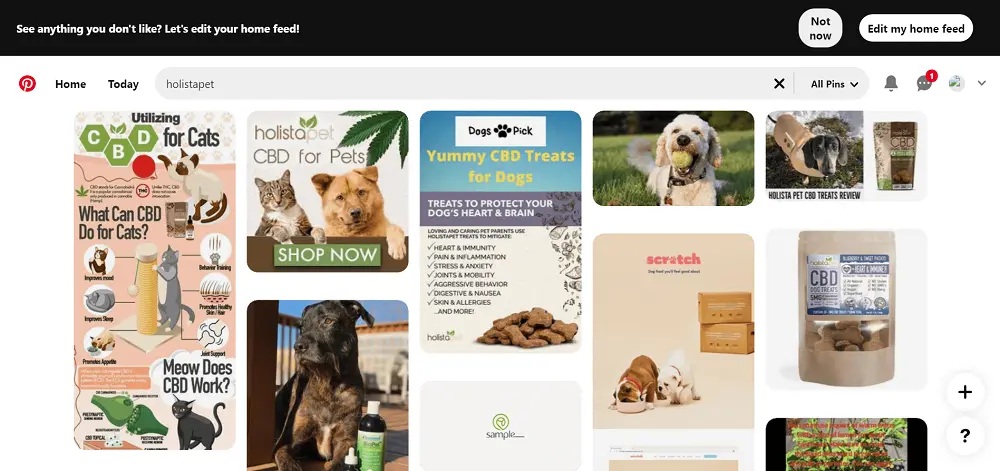 Holistapet offers a range of benefits for you to join as an affiliate. You can earn up to 35% commission on each sale. In addition, it features a 30-day tracking cookie for all click-through behavior. Moreover, it gives you access to brand promos. You may also get a chance to try their products free of cost!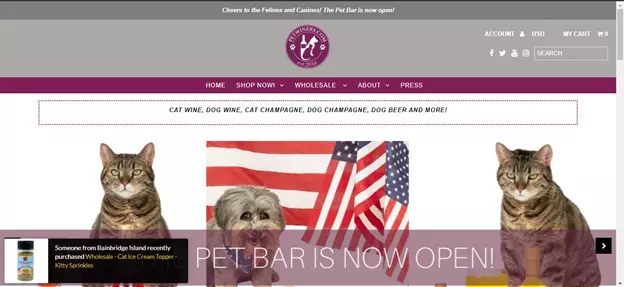 Petwinery gives 25% of the sale the company has made through you. But its minimum requirement is that you need to have 20,000 followers combined in your social media accounts.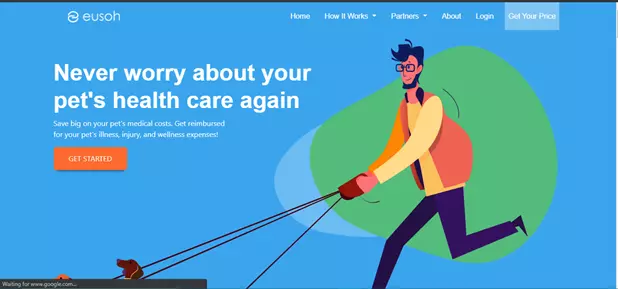 Eusoh helps you earn $40 per referral. The referral policy of Eusoh is a bit different from the others. The referrals are those who register through your code, join a group, add their pets, and fund their first deposit.
Things to Consider while Promoting Products on Pinterest
#1 Affiliate Program's Guidelines & Policies
Before you start partnering with an affiliate program, make sure to read the terms and conditions. Sometimes, the affiliate program does not allow you to post the link on social media platforms like Facebook, Instagram, or Pinterest. In such a case, you need to add the link to your blog and instead use the link of your blog in the Pinterest post.
#2 Pinterest Policy
Even though Pinterest is okay with affiliate marketing by the users, you must read its policy once to know what is legal or illegal to do on Pinterest.
#3 Shady/Spammy Products
Don't take any risks if you think that the program you sign up for is not legitimate. It can affect your Pinterest followers and post reviews. Many signs of a shady product include high commission rates, less website traffic, no recognition, etc.
Frequently Asked Questions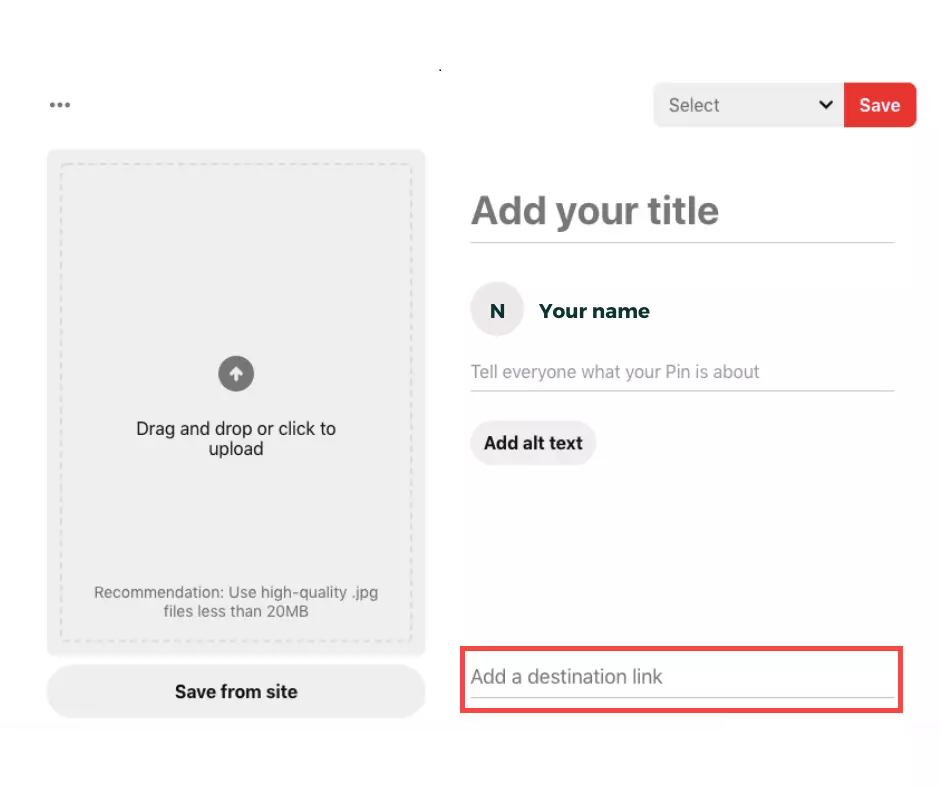 Of course, you'll have to copy and paste the original affiliate link in the destination link section. But remember not to use any link shortener.
Does Pinterest Allows Affiliate Links?
Yes, Pinterest allows using affiliate links. However, it is always recommended to emphasize that you are an affiliate partner of any brand to build trust and transparency with your customers and followers.
Conclusion
Loving to share what you love is an art. If you think you can earn money through it, then go for it. Pinterest affiliate programs can help you to make 6-digit values if used effortlessly and smartly.
But make sure to spot spammy products and try to avoid them in the first place. Then, try to do Pinterest affiliate marketing which adds value to your posts. Then, now that you know the best affiliate programs for Pinterest, earn money with each Pinterest sharing!