Disclosure: Some of the links in this article may be affiliate links, which can provide compensation to me at no cost to you if you decide to purchase a paid plan. We review these products after doing a lot of research, we check all features and recommend the best products only.
Before we start discussing the top 20 gaming affiliate programs in 2023, let's do a quick recap.
The two primary goals of affiliate markets are to drive conversions and increase purchases. While more than 83% of marketers utilize brand awareness, over 79% of marketers engage already-existing customers.
About 38% of marketers believe that affiliate marketing is one of the top customer acquisition methods today. As of 2017, stats show that affiliate marketing generates 16% of all e-commerce revenue in the whole of Canada and the US.
Affiliates mainly connect with online web merchants based on an agreement where the affiliate uses referral links on their websites, online streams, videos, and social media pages to divert a visitor to the merchant's website.
In simple words, it's all about sales or how many visitors you can turn into potential customers.
So What Do the Affiliates Get in Return?
Affiliate programs generate about 15% to 30% of all kinds of sales or revenue for advertisers.
There is a commission percentage for the visitors or potential customers who click on the referral link to purchase products or services from the merchant website. The merchant tracks the visitors through your referral link and gives you a percentage based on the sales.
The affiliate can also track the sales through his referral link. There is cookie time, which is usually 30 days.
If the visitor visits the main web page through your referral link, even after 20 days of clicking, and then purchases the product, then you are going to get a commission based on the cookie time. Apart from this, there are so many companies that have recurring commission affiliate programs where you can earn recurring passive income.
Why are the Affiliate Programs becoming a Lucrative Business Model?
Statistics show that affiliate business is on the rise and has become an easy as well as safe method to earn money.
Over 22% of gamers spend 70%–80% time playing online games. Affiliate marketing business spend is going to touch $8.2 billion by 2022, and it is going to grow by 39% every year. 81% of online brands depend on affiliate marketing.
Gaming is now a multibillion industry, and gamers need peripherals to be better than the best. The demand for gaming peripherals has exponentially increased at a fast pace. So how can you earn and take advantage of that demand?
Well, this article will guide you through the process and ways through which you can earn and take advantage of that global demand for gaming peripherals.
Talking about statistics, ShareASale holds about 55.7% of the market share, making it one of the most loved and used affiliate networks for marketers.
Now you know that gaming is almost like the gold mine for affiliate marketing. Let's get to know a little more about the gaming affiliate programs that have been rated best by affiliate marketers from across the world.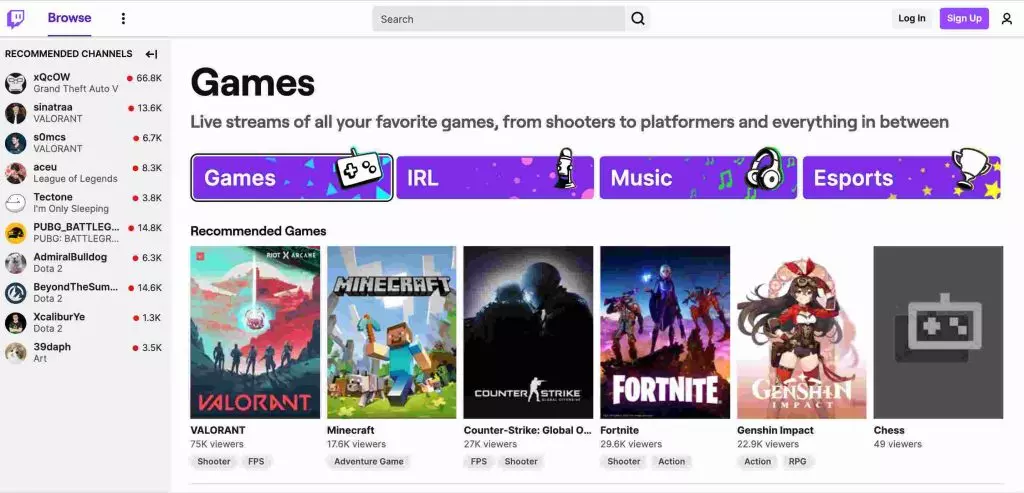 Twitch is an online streaming platform, and its affiliates can earn some money based on their passion and make a living while building their audience. Just post or view the referral link while streaming on Twitch for visitors or viewers to click on the link to land on the merchant website.
Affiliates can opt for any subscription plan given on the website, which includes $4.99, $9.99, $24.99, and also the Twitch free subscription. In the beginning, affiliates can earn from the bits, which is a virtual tool that the buyers can buy to cheer someone.
As an affiliate, you can also earn from in-game support or the sale of games. You need to have at least 50 followers, 500 minutes broadcast in one month, and an average of 3 viewers.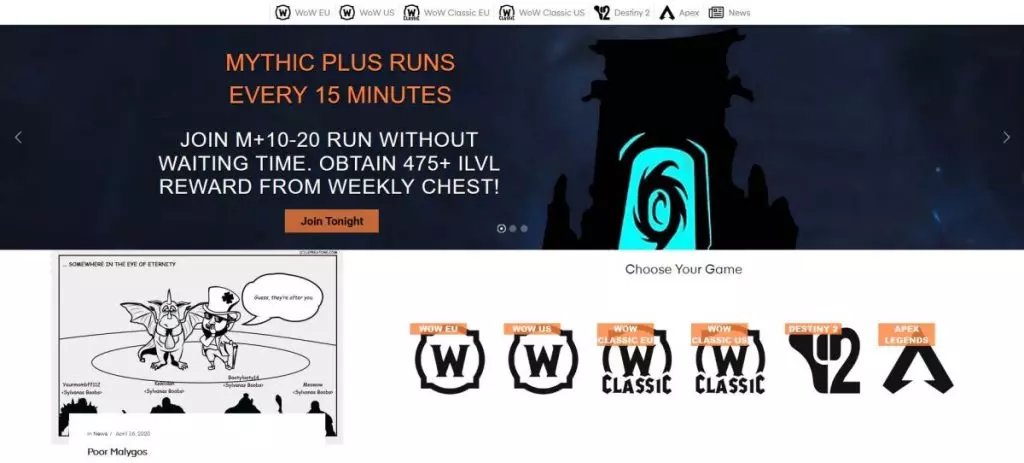 So if you are tired of storing your affiliate data, then this affiliate program is the best you can get. You can earn up to 7% commission for new customer sales, and for existing customers, it's 3.5%.
If you don't want to waste time or if you are tired of affiliate data, then Leprestore is the ideal option for you, given you are a beginner or new in the affiliate business, or you have no knowledge as an affiliate partner.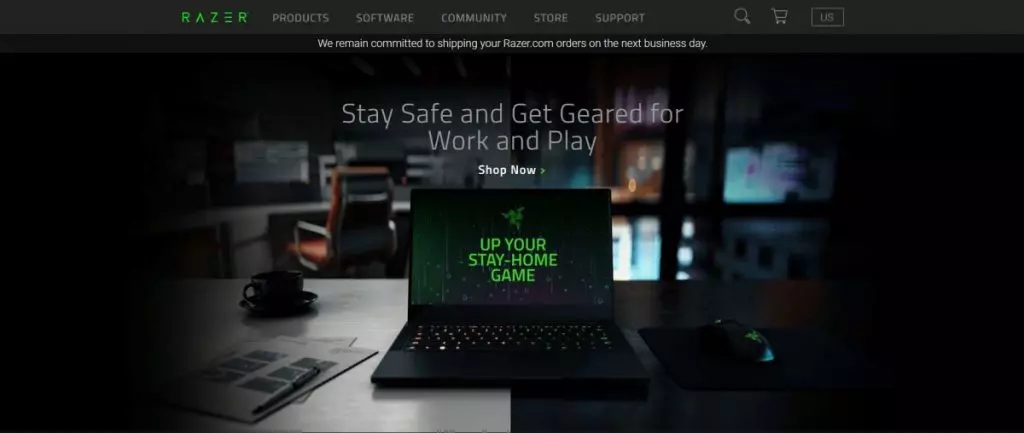 Razer is one of the best gaming brands. They support gamers with the best products in the market. Anyone using their product is sure to stay ahead of the curve. The Razer affiliate program looks for ambitious partners who will work with them, trying to achieve the same goal.
It offers a 10% commission and a free sign-up to start earning. The products are mainly gaming peripherals for gamers who want that extra thing to be better than the best. The commission is hefty, given it has a free sign-up option.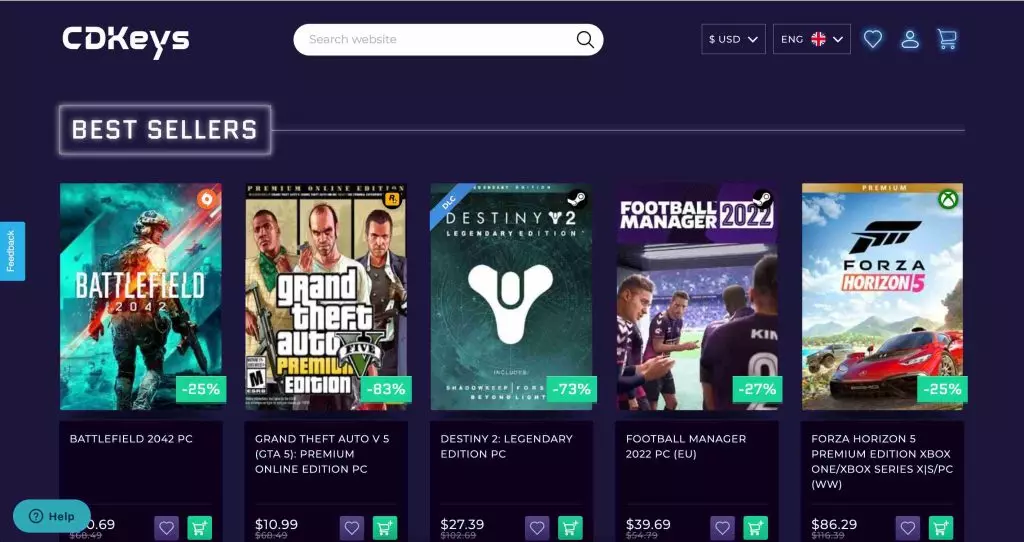 Like any other affiliate program, CDKeys is one of the best gaming affiliate programs that offers serious affiliates opportunities to earn and grow based on sales that you divert their way. They offer a 5% commission on every purchase with $10 as a threshold, and it provides a weekly as well as monthly based commission.
There is an affiliate tracking system and dashboard from where you can check the clicks and sales you are sending their way and the commission you are earning. Widgets and banners will be provided as soon as you sign up.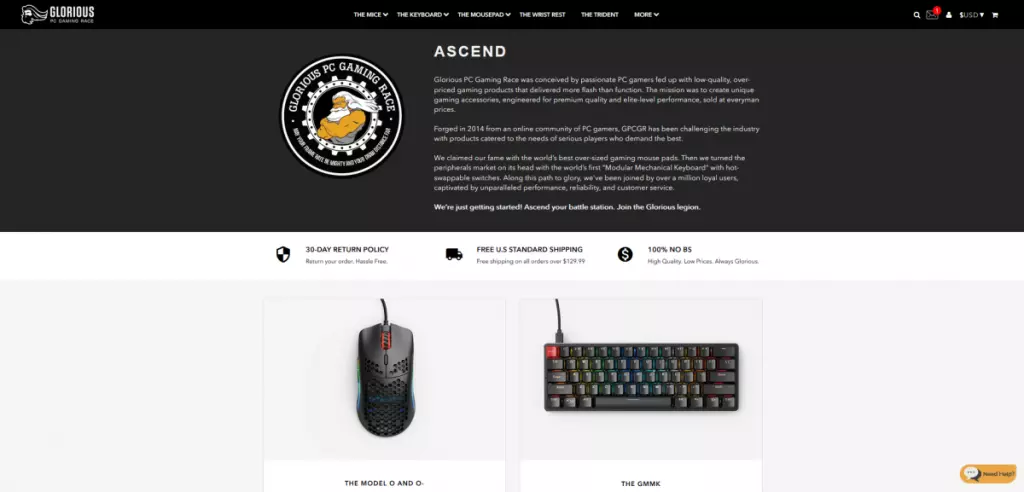 Glorious PC Gaming offers products like keyboards, mousepads, and gaming wrist rest. You have to post the referral link of the merchant site on your website or social media page and try to convert visitors into customers.
You will receive a commission of 5%, a minimum value of $100, and it offers free shipping on orders above $130. It has a 30-day cookie time, which is pretty good if you are a starter struggling to earn money through referral links.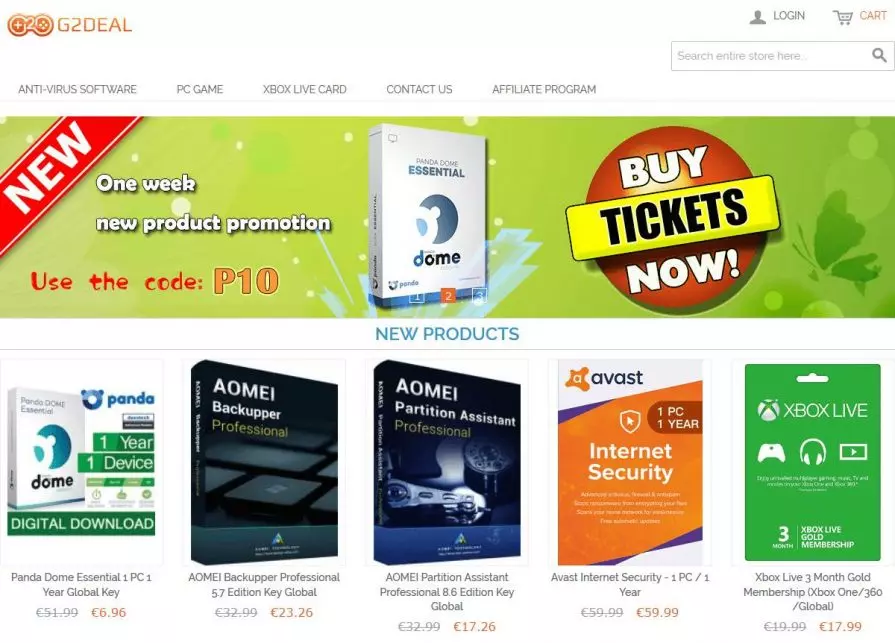 G2Deal offers the lowest prices and prompt shipping, as well as delivery and commissions, ranging from 8% to 15%.
How does it work?
When you join the Bzfuture Partner Program, they confirm your email. You will then be provided with the Bzfuture Partner Program dashboard.
Go to Tools, and then click Add More to make your one-of-a-kind track link. Whenever a visitor buys any product through the site or with your referral link, you can track the interface, and the sales on the site will be followed by their system. You can gain 8%–15% of the commission.
This is great for amateur affiliate partners who are new to the business. It will help you to learn a lot about the gaming industry and its products.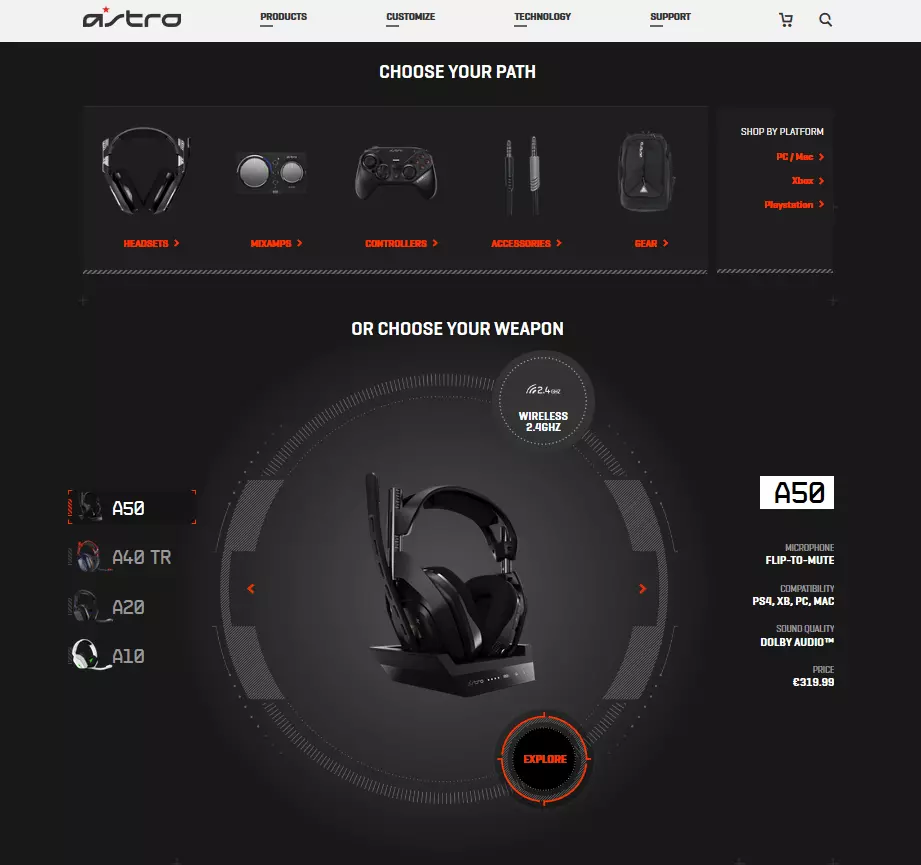 As the new standard for proficient computer game sound, Astro Gaming is changing how we play games. It has refined products that range from both wired and wireless earphones, earbuds, gaming backpacks, to attire.
There is a cookie return of 180 days and active affiliate management, which will help you to grow and learn. As a member of the Astro Gaming Affiliate Program, you will have the chance to collect a 5% commission on all deals of sound systems, headsets, and peripherals while being attached to a company that is on the cutting edge of the current gaming sound.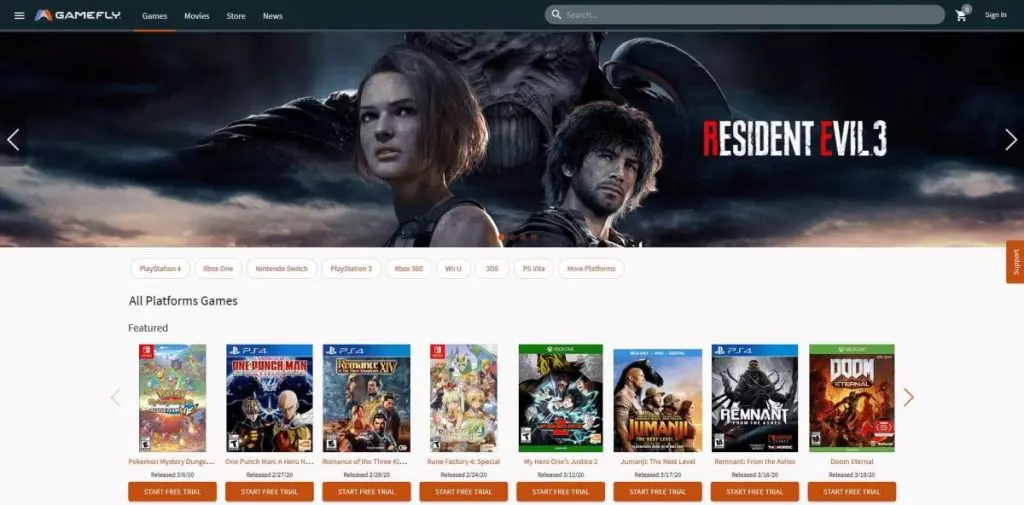 GameFly puts computer games where they should be—in the hands of the gamers who love them. The GameFly site and mobile app for iPhone, iPad, and Android all make it simpler than any time in recent memory to purchase, lease, and play the games and motion pictures you love—for less.
It pays a 5% commission for the sale of the new console and 10% for the purchase of the user console. With a massive number of game titles, GameFly conveys the determination and accessibility of games for Xbox One, Xbox 360, PS4, PS3, PS Vita, Wii U, Wii, and 3DS, just as more established frameworks.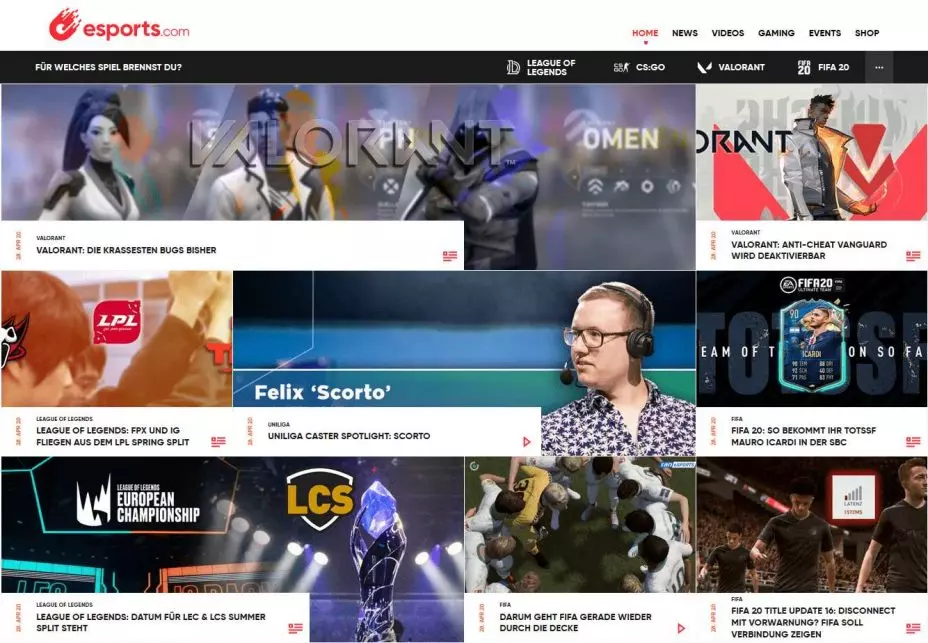 The ESports gaming affiliate program offers a 10% commission to all ranks of affiliates and marketers are automatically accepted without any payment. There are five levels of an affiliate in ESports. Each affiliate level provides different bonuses and rewards.
Talk about and advertise about the merchant website through your website, gaming streams, videos, and social media accounts and earn the bonus on the referral click sales accordingly.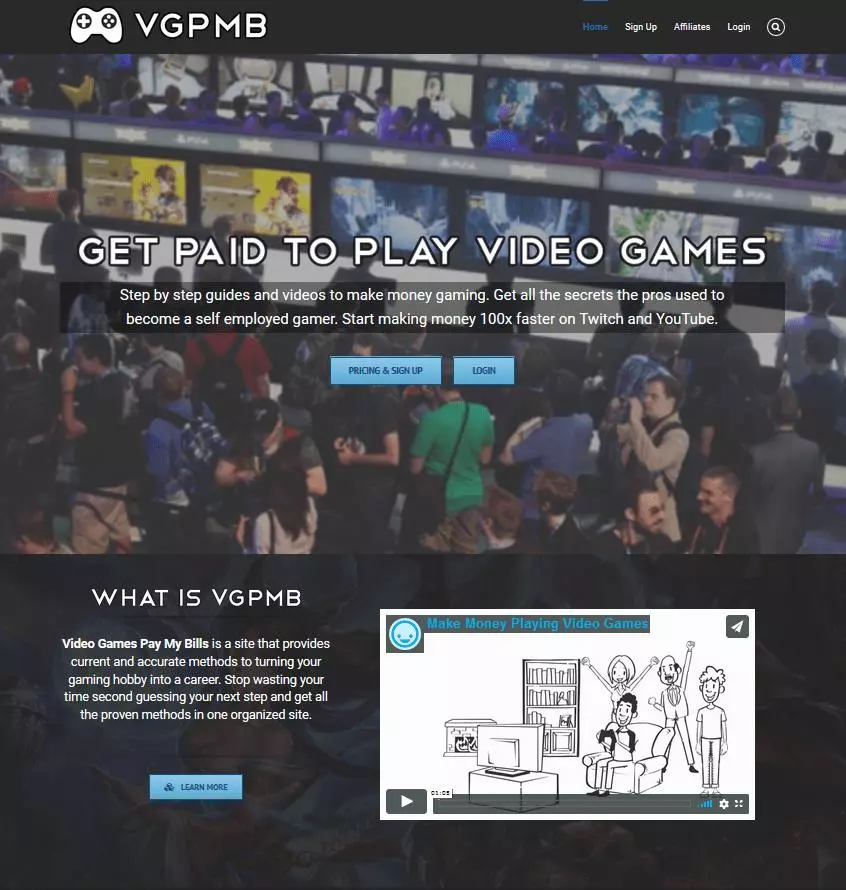 They are mainly looking for Twitch TV streamers and people who want to make money by playing their favorite video games. They have a tutorial where you can learn how to earn as an affiliate very easily.
They have 90 days' cookie time with free marketing content like banners and marketing material, and you can make up to $100 depending on the sales you are making.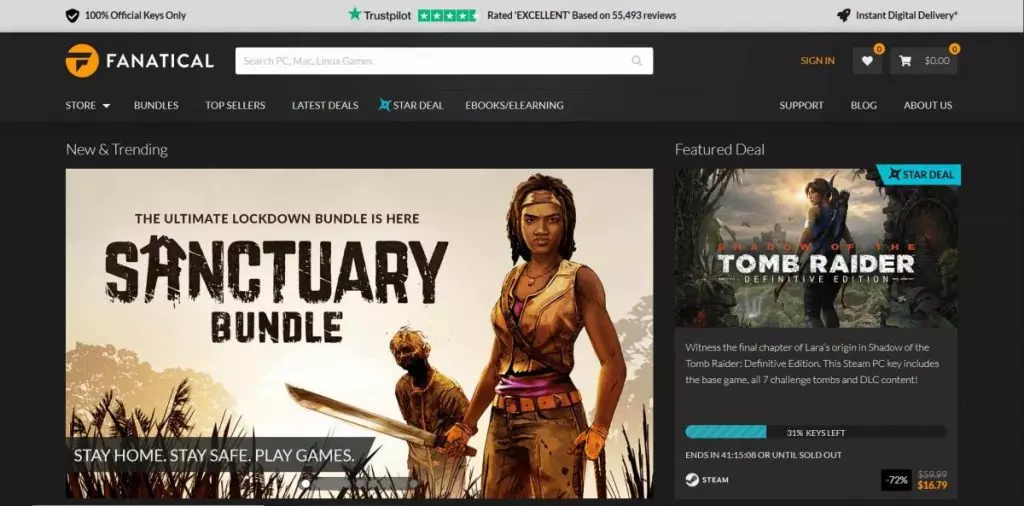 This affiliate program is for gamers. They sell 70 million official game keys and have a 4.7 rating out of 5 on Trustpilot. It also has an award-winning tracking and payments dashboard.
You just have to sign up and grab the links which will be given to you. You just have to promote those links and get paid according to the Commission fees, which you have to agree to after signing up.
A medium- to small-sized business, ModdedZone mainly operates on e-commerce platforms. Most of its products are video game accessories and such.
Not a big name in the industry, but ModdedZone provides decent discounting and coupons to its affiliate marketers. It offers up to 10% commission to its marketers per sale.
While marketers need to keep in mind that the order value must be about $150, they also offer free delivery for domestic orders.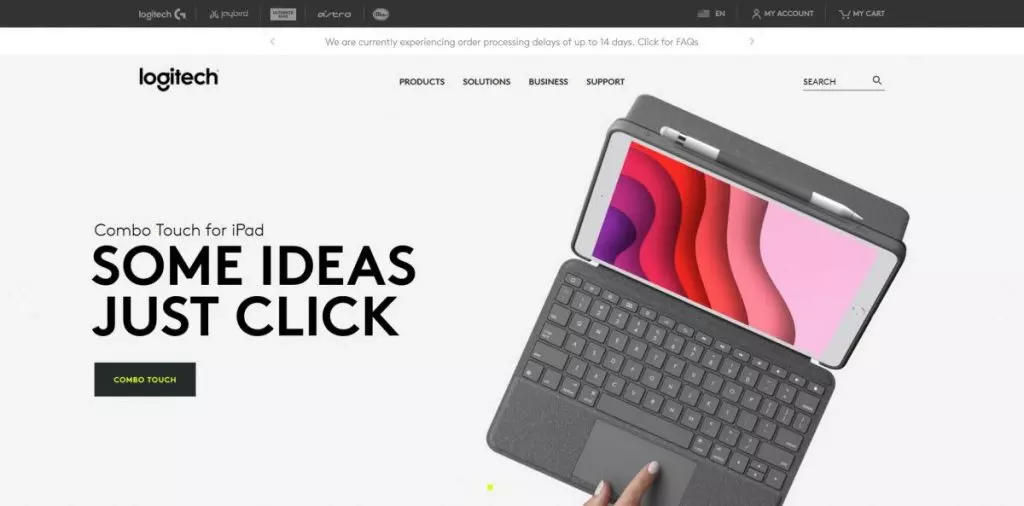 Logitech is one of the biggest computer peripheral companies in the world, but they also offer one of the best affiliate programs which very few can offer.
With a 30-day cookie and commission up to 8% on the average order volume of $125, this deal stands out on the market. Also, it's easy to sell Logitech peripherals because it enjoys superior brand awareness, and it has a massive demand across the globe. We would suggest going for this deal without any shadow of a doubt.
Just like Logitech, NVIDIA enjoys a great deal of brand value globally. It is free to sign up without any follow-up costs. They provide more significant commissions due to their high demand for computer peripherals used mainly for gaming.
You just have to place the banners and logos, which they will provide, refer customers through referral links, and they will take care of the shipping as well as delivery. You can analyze online data and track the effectiveness of your affiliate site. You should seriously consider it as an option if you want to earn high commissions by sitting at your home.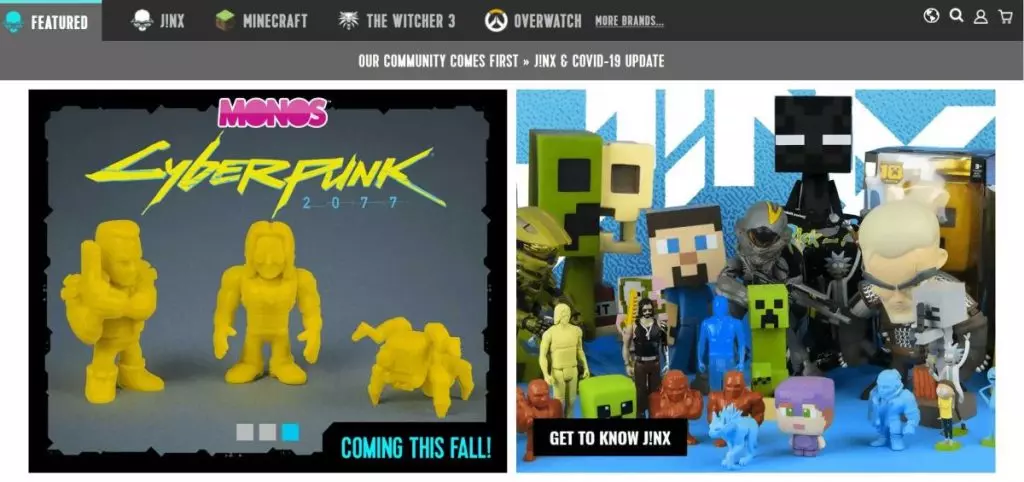 Jinx is a 100% spam-compliant affiliate, and it has partnered with Pepperjam to offer an active affiliate program. The program is an extensive competitive program based on commission, which you will get to earn after sales of high-value product promotion and sales.
It will assist you with marketing banners. It will help you to do detailed tracking of your commission. Overall it is a good deal to go through if you are a beginner in the sector of affiliate partnering. You will learn new things and get paid for them as a commission.

This site helps marketers to earn money from the Epic Game store. Creators will receive $5 as commission for every 10,000 V-Bucks spent on them. Each game has a different commission rate. Accepted creators have to share the referral links to earn a commission.
The content creator needs to have 1,000 followers on any of the most viewed social media and complete the affiliate agreement. The creator also needs to have a payment system supported by Epic Games to receive payments.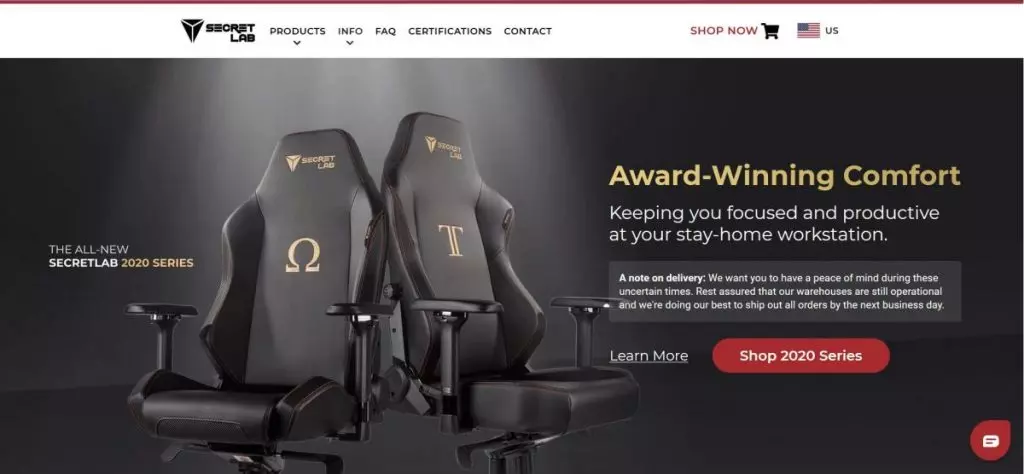 This is an affiliate partner who works in a way where you have to place the link on the best part of your website so that more visitors can click on that referral link. They will help you to convert your visitors through their marketing campaigns and with a 7-day cookie time.
You can earn up to 12% commission on each sale you send their way. Timely payments are among what you will find convenient as perks of a partner. Other than that, sales will be natural, given their splendid marketing campaigns. A great way to learn, earn and make a living.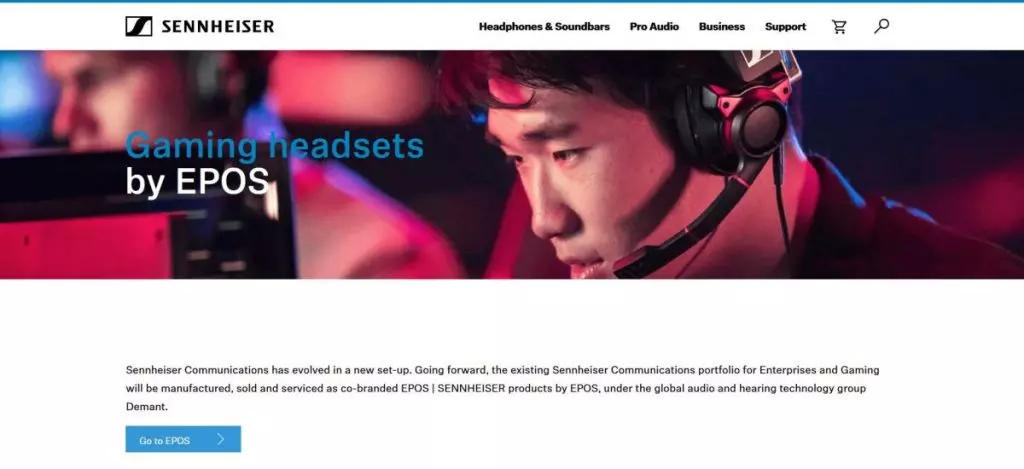 When it comes to the audio system about gaming, then Sennheiser is a name that often pops up in our minds. Sennheiser offers superior gaming headsets. You can earn by playing your favorite games or streaming it.
Through their affiliate program, you can earn commissions by referring visitors through the Sennheiser official website. Sennheiser enjoys a high brand value across the globe, and it will help you incorporate many potential customers, which in turn will help you to earn a considerable amount of money.
It offers a 30-day cookie time. It is entirely free to sign up and become an affiliate.
You have to advertise the website through referral links on your website, and if they purchase a product through your referral link, then you get paid up to 30% in commission per sale.
You can withdraw your money anytime you like, and it's hassle-free.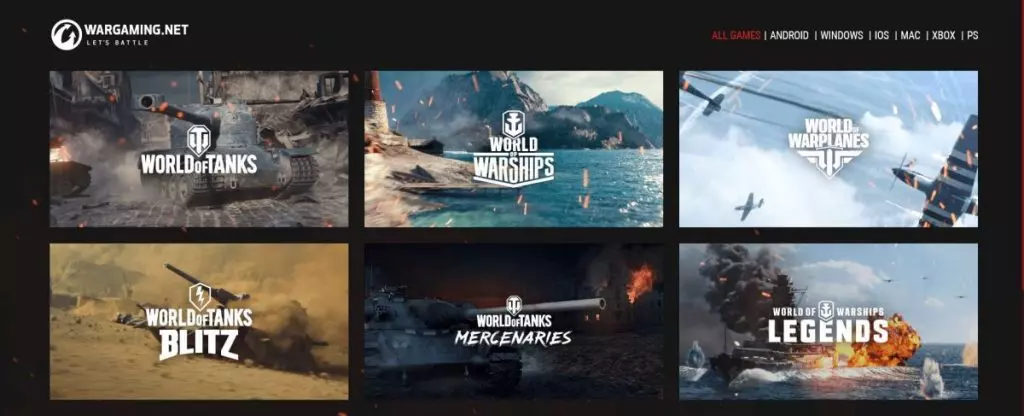 It has comprehensive coverage across 50 countries all around the world. It is a globally operated company with no third parties, which means you will get all the information directly from the merchant website.
You can also get access to advertising tools with high payouts. You can analyze data yourself collected from the sites. Then you can promote games to get the top commissions according to the agreement.
Quick Links:
Best Gaming Affiliate Programs: Conclusion
As we had discussed at the beginning, you can take advantage of the extreme demand for gaming peripherals globally and also earn massive commissions from it.
Hopefully, you are content and happy with our recommendations given above for the various affiliate programs offered by different companies and get a clearer picture of how you can earn through sales commission.
However, there are a few more things we would like to conclude with. It is essential to know the specific parameters before becoming an affiliate.
The first thing which you should keep in mind is the gaming affiliate program you are signing for.
Secondly, please check their products or services thoroughly before committing to any deal with the merchant. Thirdly, please do check with the cookie time they offer for your benefit.
Lastly, check the demand for the product or the company which you are signing up for and whether they are doing any marketing activities to boost up the sales and brand value.
The better the brand value a company enjoys, the better it is essential for you to refer and convert a visitor into a customer.
Keep earning while playing games and help others become better gamers as well.