Disclosure: Some of the links in this article may be affiliate links, which can provide compensation to me at no cost to you if you decide to purchase a paid plan. We review these products after doing a lot of research, we check all features and recommend the best products only.
Do you want to make money from affiliate marketing? If yes, then you should join all the affiliate programs and networks out there.
That's what any affiliate marketer will tell you.
But let me tell you this:
This is very BAD advice.
Choosing the best affiliate marketing program is very difficult when there are thousands of options available in the market.
There are many affiliate marketing websites and networks which you can join to start your affiliate career, but selecting the best would always give you an extra edge.
When I started my affiliate marketing career in 2012, I was looking for the best networks in which I could join and start earning some affiliate commissions.
I joined many networks.
When a network which I come across, I used to join them immediately. I was desperate to make money with my blog.
Soon I realized that affiliate marketing is not about joining as many networks as you can, it's all about choosing the right products.
Though the use of various affiliate programs entirely depends upon the need and capability of the blogger there are some programs that are very widely used such as:
In this article, I'll show you the 32 best affiliate programs and websites you should join to make money.
It's worth mentioning here that not all the websites listed in this list are affiliate networks. Some are just websites of popular products you should sign up for as an affiliate.
So, let's get started.
Best Affiliate Marketing Programs & Websites of 2023
I have divided the list into different categories so that it's easier for you to navigate through different types of affiliate networks and websites.
Most Popular Affiliate Programs
First off, let's take a look at some affiliate programs or networks. An affiliate program or a network has a collection of thousands of products you can choose to promote.
Here are the best affiliate programs you should sign up for.
Amazon is one of the biggest online shopping brands and has a huge inventory of products. That being said, Amazon is a gold mine for affiliate marketers who can find products and easily promote them and make money.
Signing up and getting approved for the Amazon affiliate program is a pretty straightforward process.
Many affiliate marketers solely run Amazon niche-based sites and make thousands of dollars monthly.
One thing that bugs me and many other affiliate marketers is the affiliate commissions that have decreased over the years and have essentially made it difficult for affiliate marketers to make good money out of it.
Nonetheless, Amazon's affiliate program still is one of the best affiliate programs you should sign up for if you want to make money from affiliate marketing in 2023.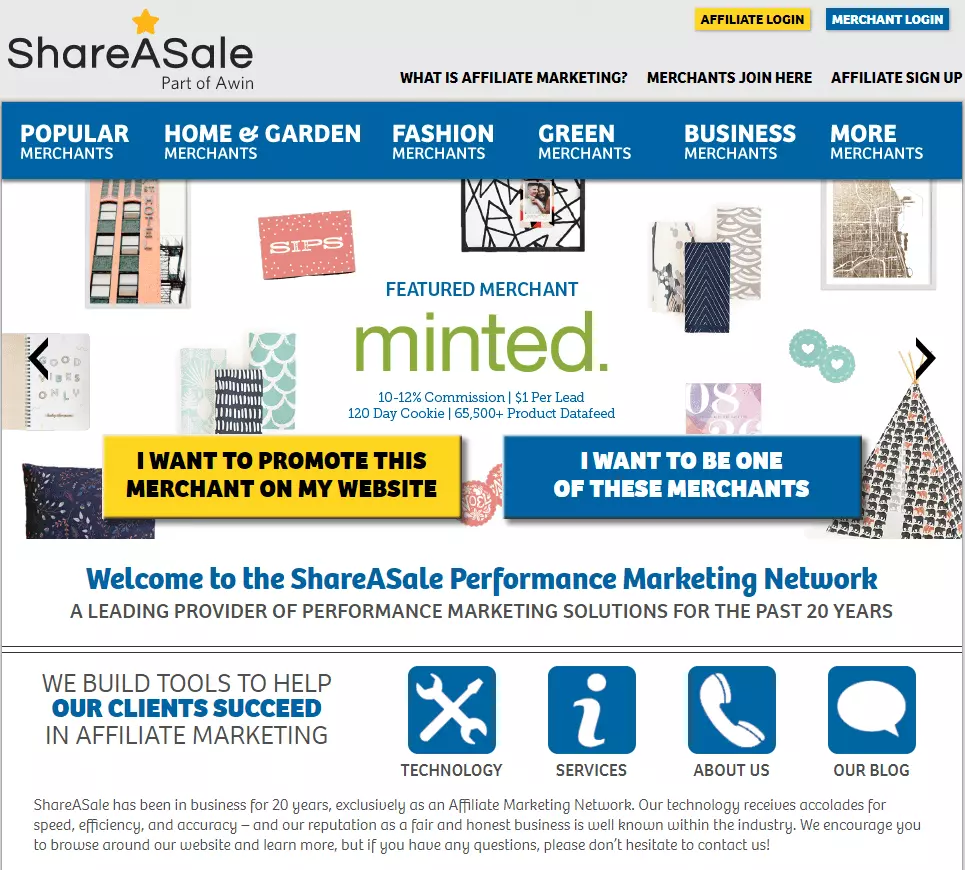 ShareASale is one of the oldest affiliate networks and has been around for 19 years now. There are many products you can promote by joining ShareASale.
There are different ways you can promote a product. Merchants on ShareASale provide tools such as product links, banners, text links, coupons, deals, and other creatives to help you promote a product in the best way you can.
Speaking of merchants, ShareASale has well over 3,900 merchants spread across every niche. So, whether you want to promote a software product or kitchenware, ShareASale has got you covered.
Another feature that makes ShareASale one of the greatest is real-time reporting so that you can see commissions and sales as they happen.
They also provide a direct deposit to your bank account on the 20th of each month.
To conclude, ShareASale has got some really awesome products and merchants that you should definitely check out.
The impact is another trusted affiliate program that has some really great products that you can promote. For instance, you can promote Shutterstock with Impact.
Becoming a publisher for an Impact affiliate network is very easy. Once you become a publisher, you can find and promote products.
The best part of this network is that publishers are free to choose when they want to get paid. It could be on the 1st or 15th of every month.
Some of the features available in Impact are tag manager, media manager, inbound call tracker, partner manager, mobile tracker and more.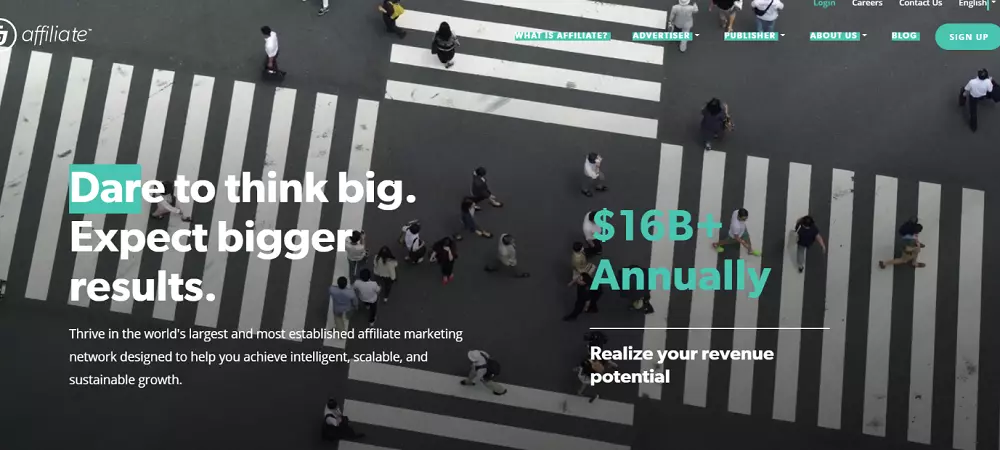 CJ is one of the oldest affiliate programs and was established in 1998. Previously known as Commission Junction, CJ is an affiliate program you just can't ignore.
They offer some great features such as cookieless tracking, affiliate personalization, monetization suite, and more to publishers.
The network has over 3000 advertisers across various verticals. You can sign up for CJ and start promoting products easily.
The minimum payment threshold for CJ is $50 and payment can be done through a check or direct deposit.
ClickBank has one of the best platforms for affiliate marketers to find great products to promote. You can register and get approved for different merchants in no time.
The commission rates depend on the merchant and can be between 1-75%. You earn a commission for every sale you generate for a merchant.
What I really like about ClickBank is that it shows stats for each merchant showing how well their products perform and whether affiliates are making money by promoting their products.
This helps you get an idea of what product to choose to promote.
If you're just starting out with affiliate marketing, ClickBank is an affiliate network you shouldn't ignore.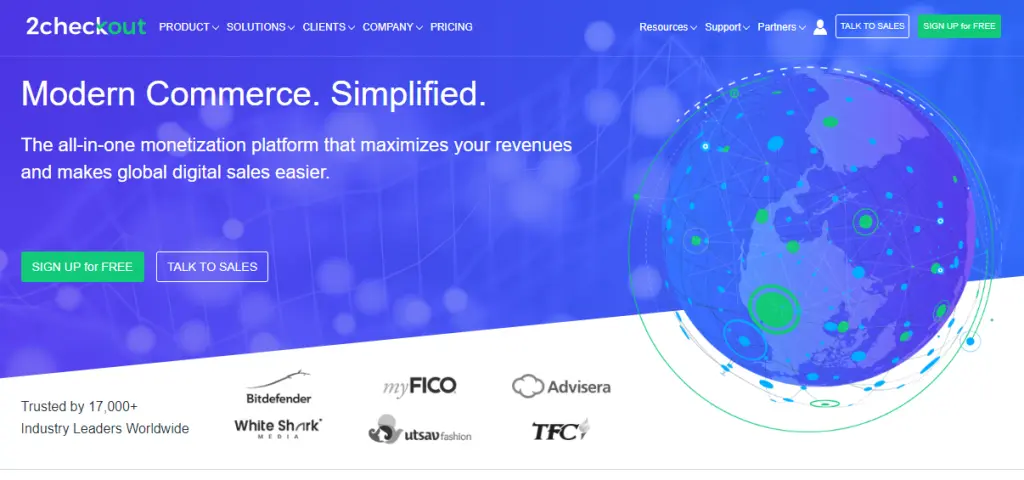 Previously known as Avangate, 2Checkout is a fairly new affiliate network in the industry. But that doesn't hide the fact that it's emerging as a great platform for affiliate marketers.
It's easy to sign up and get started with 2Checkout. You can get real-time reports to get insights into your affiliate performance.
There are currently over 22,000 software products you can promote with 2Checkout.
If you want to promote digital goods, 2Checkout is a platform that has some great software products you can sell and make money from.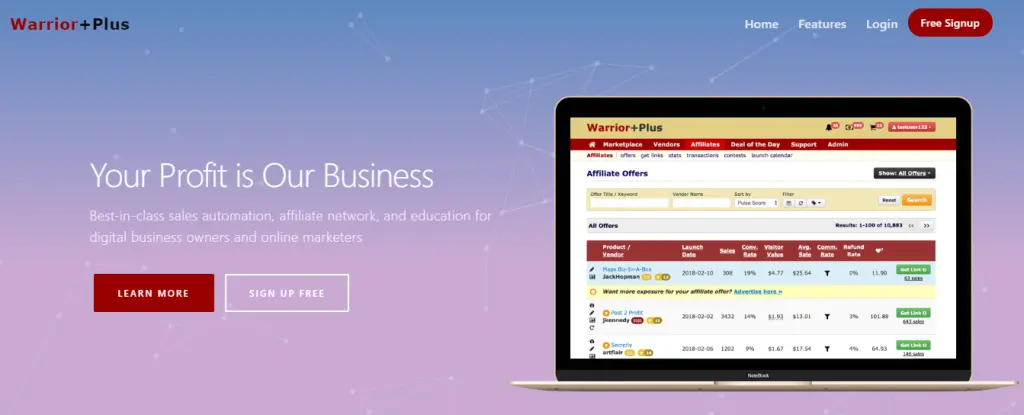 WarriorPlus has been around since 2006 and is a decent affiliate network where you can find products to promote.
The signup process for WarriorPlus takes around 60 seconds and lets you find products quickly with no hassles. You can get paid via PayPal or Stripe.
WarriorPlus has a good platform that makes it easy to find products to sell. The commission rate varies from merchant to merchant.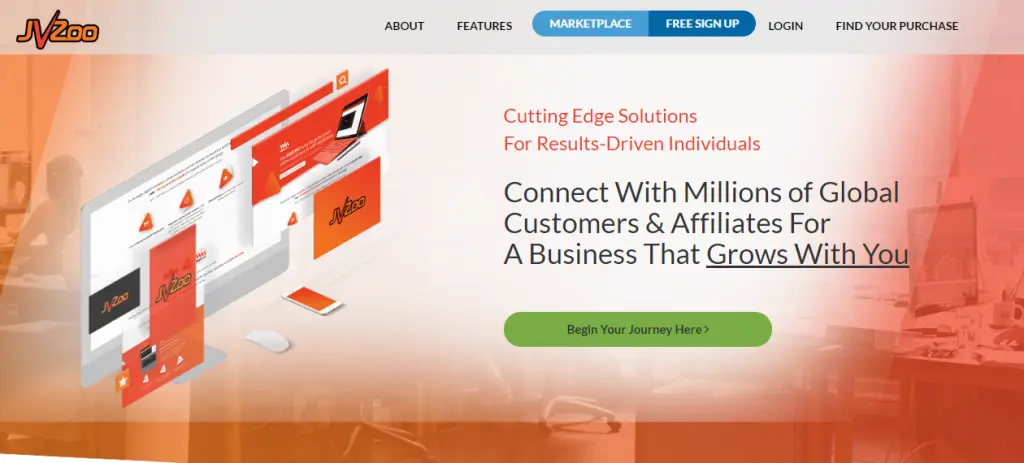 JVZOO is an affiliate network where new products are launched first and many affiliate marketers make a ton of money from it. You can search and find countless case studies by affiliate marketers sharing how they make money from just JVZOO.
It's free to join and promote products. You are free to promote products via email, blog posts, websites, and PPC. You can also earn up to 100% commission on JVZOO.
Their marketplace has some of the best-emerging products and you can track all your stats thanks to their real-time reporting.
I would highly recommend you to be a part of this awesome affiliate network so that you can find great products and promote them before anyone else.
VigLink is another affiliate network you can sign up to make money. They have over 70,000 merchants.
Their dashboard provides real-time insights into your revenue and other metrics.
One great feature of VigLink is its Trends Explorer which shows trending products across all verticals. This makes it easy for you to find great products to promote.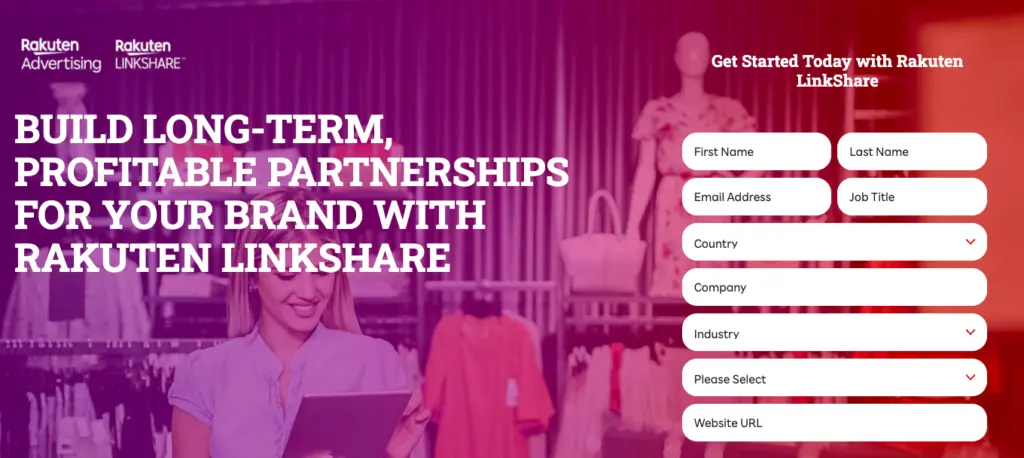 Blue Book claimed Rakuten Linkshare to be the number one affiliate network among the top 20 networks. The competition was among over a number of 10 million partners among which it was ranked number one.
Rakuten is a Japanese business company that is in the business of lead generation for developers and also for affiliate marketing.
The network offers many numbers of programs in which a blogger or a developer can be interested. To start with the whole system the very first thing that a person needs to do is to apply for the products on a program.
After the application is approved the ads can be shown. The only drawback or the strict nature of the network is that a blogger needs to take approval from each program individually.
LinkShare is among the most trusted network ever been. There are a number of bloggers and partners who have claimed its trustfulness and efficiency.
Among the various advantages that it boasts one is that a person can earn even a small amount from the network, it is not that the amount has to be a big figure. The cheques provided are easily deposited and can be encashed.
WordPress Themes Affiliate Programs
You can also promote WordPress themes as an affiliate marketer. Here are the best programs for WordPress themes.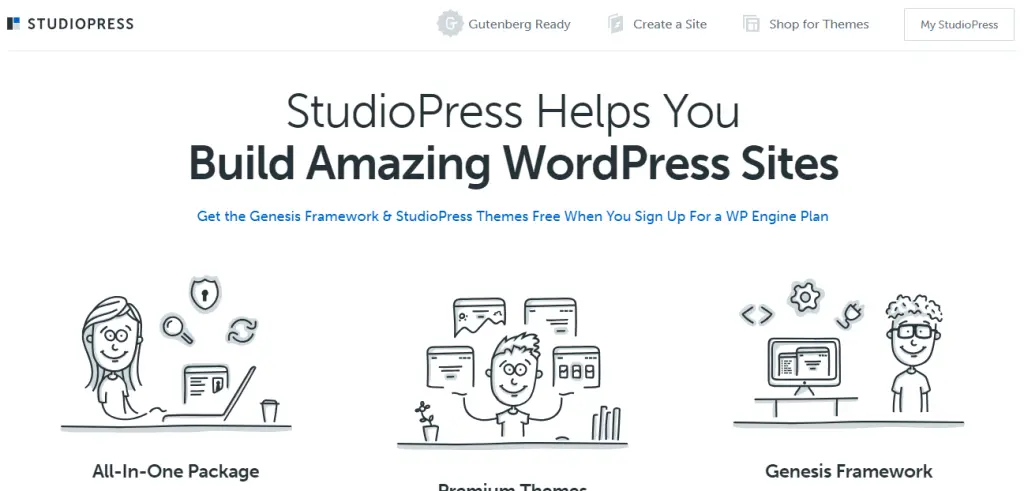 StudioPress is a renowned name in the WordPress industry making the best themes suitable for every niche.
Their themes are fast, responsive, and very popular. Promoting themes by StudioPress can help you make good money.
You will get a 35% commission for each sale you generate. StudioPress provides all the creatives such as affiliate links, banners, and more to help you promote their themes with ease.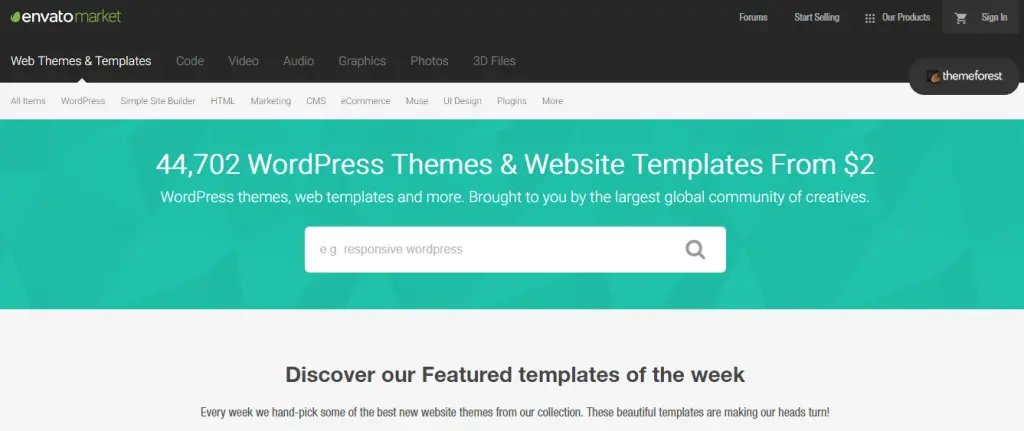 Envato Market houses some of the very best digital goods marketplaces. One of them is ThemeForest, the biggest WordPress themes marketplace on the Internet.
They have over 44,000 themes that you can promote. Becoming an affiliate for Envato Market is very easy.
You will earn a 30% commission for each sale you generate. The setup is very simple and you also get creatives such as text links and banners to help you promote the products.
Hosting Affiliate Programs
You can make over $10,000 per month just from web hosting sales. That's how powerful promoting web hosting is as an affiliate marketer.
Here are the web hosting providers that have an affiliate program and can help you make money.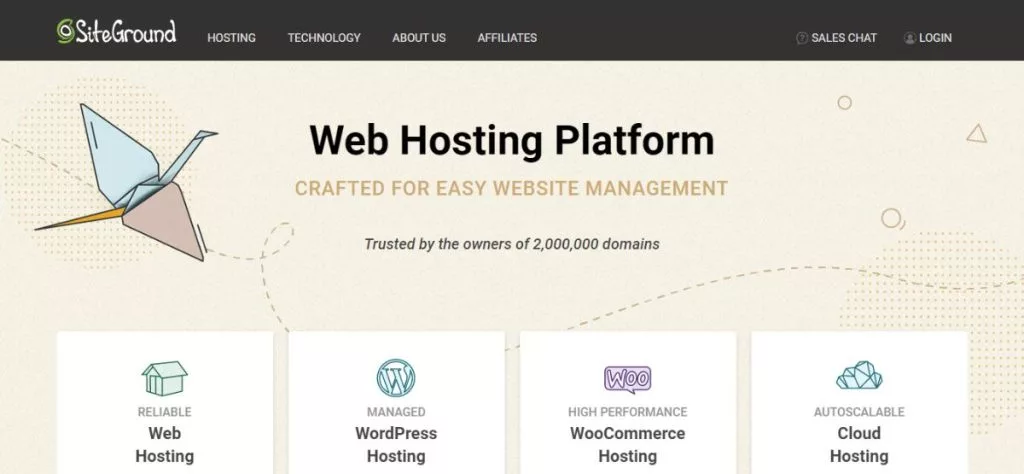 SiteGround offers quality hosting services at an affordable cost. This hosting provider is used and trusted by many making it easy to promote.
They have an affiliate program that offers generous commissions. The more sales you generate, the higher your commission increases.
Their affiliate dashboard comes with real-time data tracking and great creatives you can use to promote SiteGround.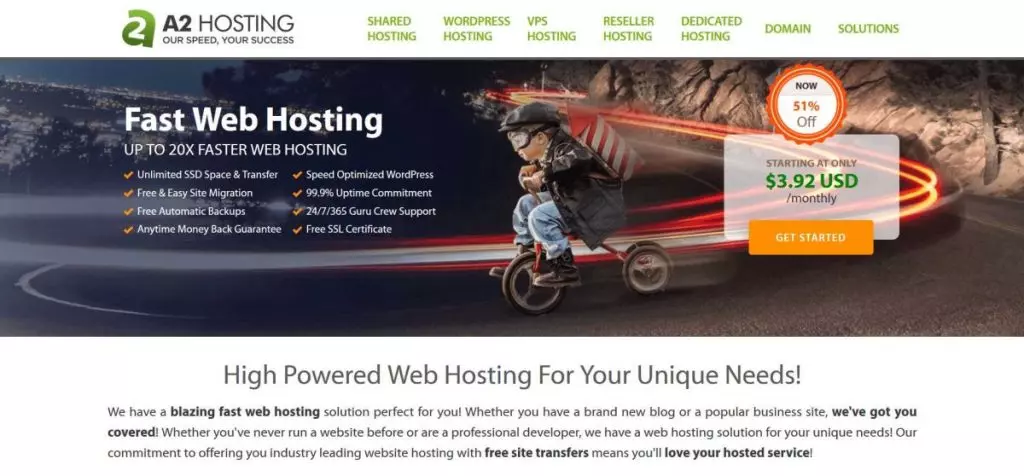 A2Hosting is another reliable hosting provider that offers different hosting solutions such as shared hosting, VPS hosting, WordPress hosting, dedicated hosting, and more.
They are famous for their 99.9% uptime commitment and affordable pricing.
This makes A2Hosting a great choice to promote as an affiliate. You can earn up to $140 per customer. Just like SiteGround, the commissions increase as you bring in more sales.
A2Hosting's affiliate program also has real-time affiliate stats, a 90-day cookie life, and an intuitive control panel.
Bluehost can be regarded as the most popular web hosting provider out there and is even recommended by WordPress.
They have a very generous affiliate program that allows you to earn $65 for a single sale.
The affiliate program is free to join and you get a dedicated manager. You also get promotional material and resources to help you get started.
SEO Tools & Services Affiliate Programs
Anyone running a website needs help with SEO. And, SEO tools and services are where people usually get started. This makes promoting SEO tools and services a great way to make money as an affiliate.
KWFinder is recognized as one of the most affordable SEO tools out there. From individuals to small businesses, spending money on KWFinder is not much of a big deal.
KWFinder has an affiliate program that gives a 30% commission for every sale you generate. Signing up for their affiliate program is free and once you sign up, you have full access to their affiliate dashboard that has everything you need.
From promotional material to unique affiliate links, KWFinder has an intuitive dashboard.
SEMRush is considered to be one of the best SEO tools out there second to Ahrefs. SEMRush has an affiliate program that offers a 40% commission per sale.
It's free to join and you'll get access to all promotional materials. One great thing about their affiliate program is that you'll get access to the promo material in different languages including French, German, Russian, Spanish, and of course, English.
You can get paid via PayPal or wire transfer and you can receive payments twice a month.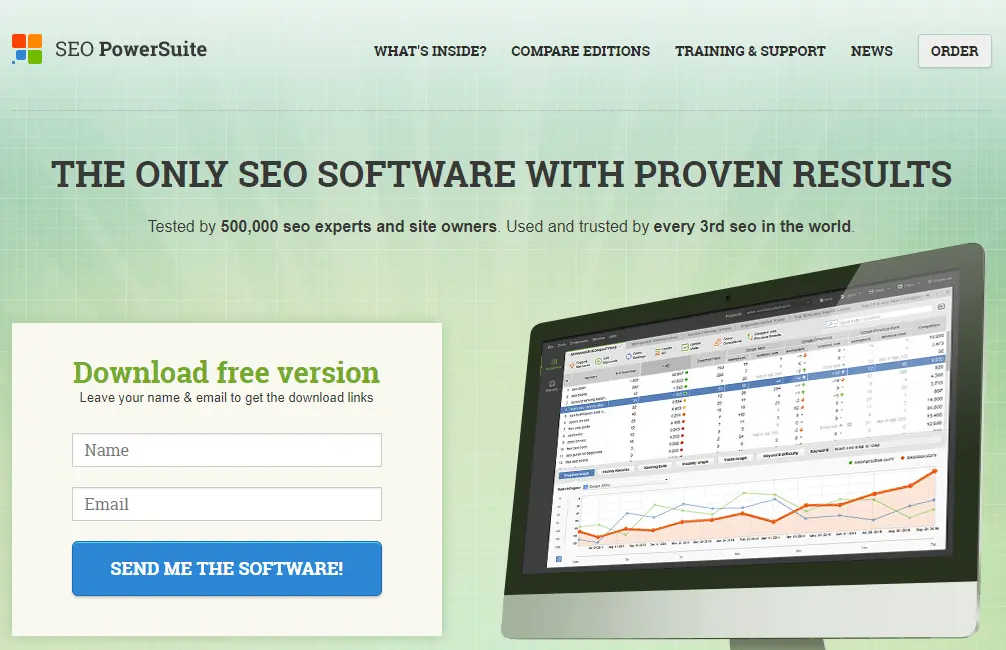 SEO PowerSuite is another great SEO tool that brings different tools and features under one roof.
As it has so many features, it's popular and used by all kinds of businesses. This is why promoting SEO Powersuite is a good idea.
The commission rate is 33% and you can make $147 per sale on average. There are real-time tracking and reports and the affiliate program also offers promotional materials to help you get started.
The Hoth is a reliable SEO services provider built to scale your business. Their services include content creation, link building, local SEO, managed SEO, reputation management, and more.
Since it's a very popular SEO service, they have created an affiliate program to let marketers promote their service.
Their affiliate program offers a 25% commission with a 60-day cookie. You can earn $100-150 for each referral.
CPA Networks
CPA is another great way to make money online. But, it's a very competitive space and therefore you should pick the right CPA networks to make good money.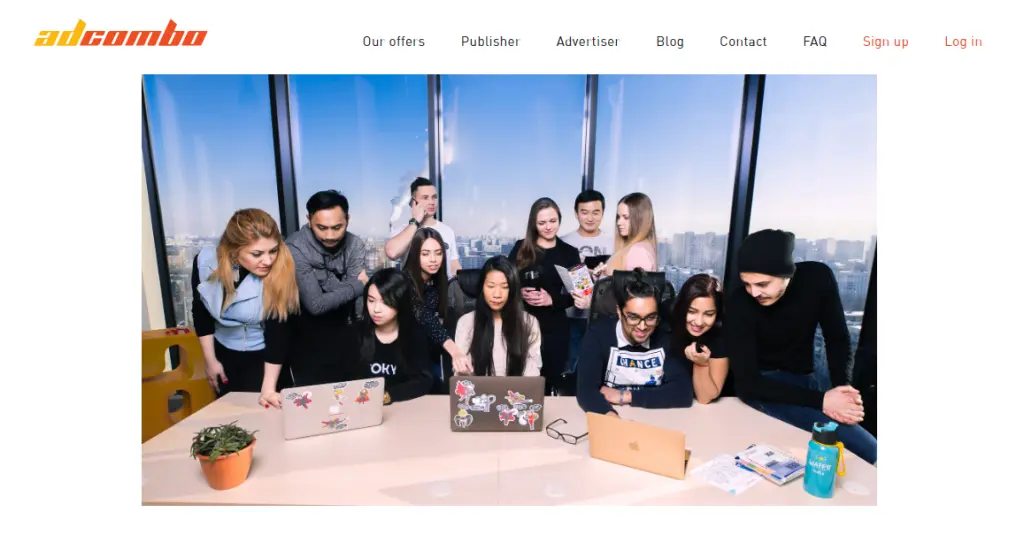 AdCombo is one of the best CPA networks out there and has over 40,000 affiliates all over the world. You can find low competition offers easily on its platform across all verticals.
There are thousands of conversion offers and there are many other features such as detailed stats, UTM metrics, domain parking, and more.
The registration process is very simple and AdCombo has weekly payouts which are quite awesome.
vCommission is India's largest affiliate network with over 18,000 affiliates. They've been around for over 10 years now and have more than 18K publishers.
You can also sign up as a publisher and start making money. They have hundreds of offers for you to choose from.
Also, they provide real-time reporting and fast payments to help you make the most out of your affiliate marketing efforts.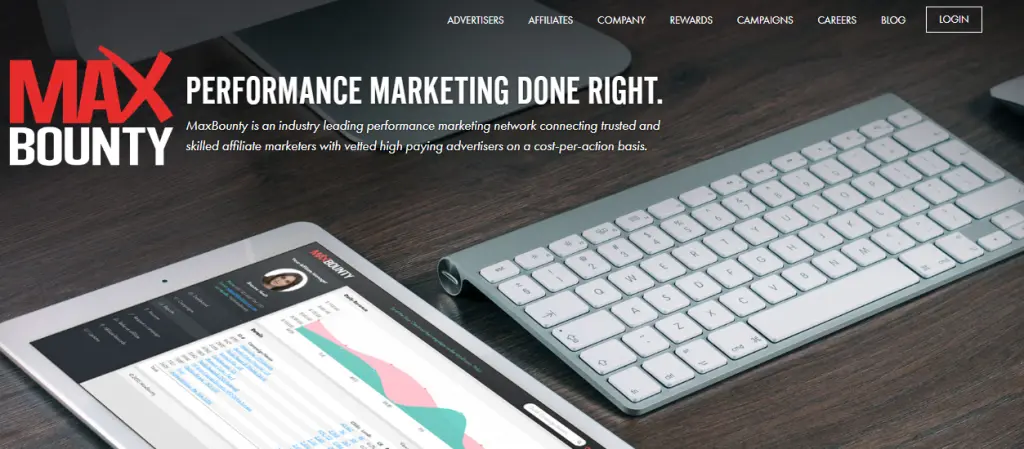 MaxBounty is considered to be the best CPA network for affiliate marketers. They have over 1,500 campaigns across different models such as CPL, CPA, and mobile.
They also offer a $1000 bonus to affiliates who make over $1000 in their first three months.
Registering as an affiliate on MaxBounty is easy and payments are made weekly.
FlexOffers is regarded as one of the best affiliate networks for four years in a row. With over 12,000 affiliate programs, you should definitely register as an affiliate for this network.
Their new and responsive platform is very intuitive and has some really good features like detailed reporting, account management, product search, and more.
They have over 1,000,000 products available on their platform.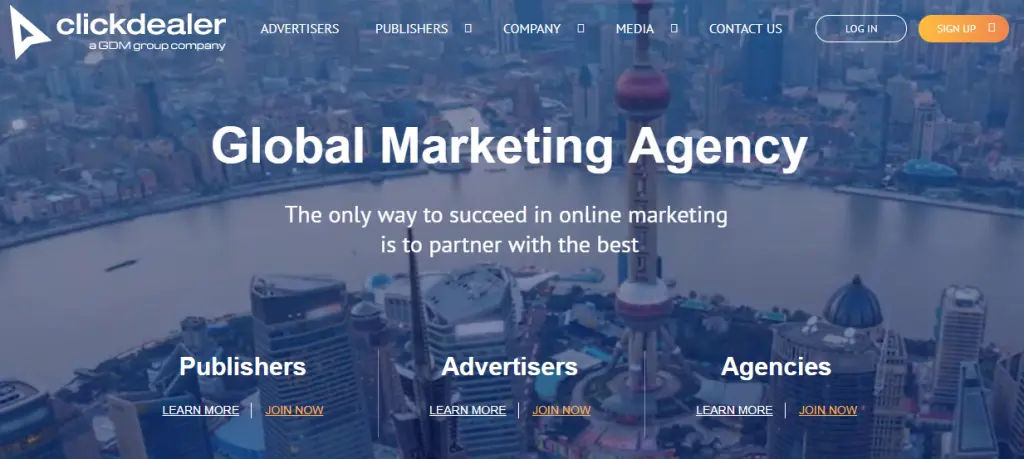 ClickDealer is another affiliate network that supports CPA, CPL, CPI, CPS, and Revshare models.
Their platform can help you find various platforms in different verticals such as dating, e-Commerce, sweepstakes, crypto, Nutra, and more.
ClickDealer supports many payment options including wire transfer, PayPal, Payoneer, WebMoney, and more.
As a part of being an affiliate, ClickDealer will reward with bonuses such as contests and bonus programs, private parties, and loyalty programs.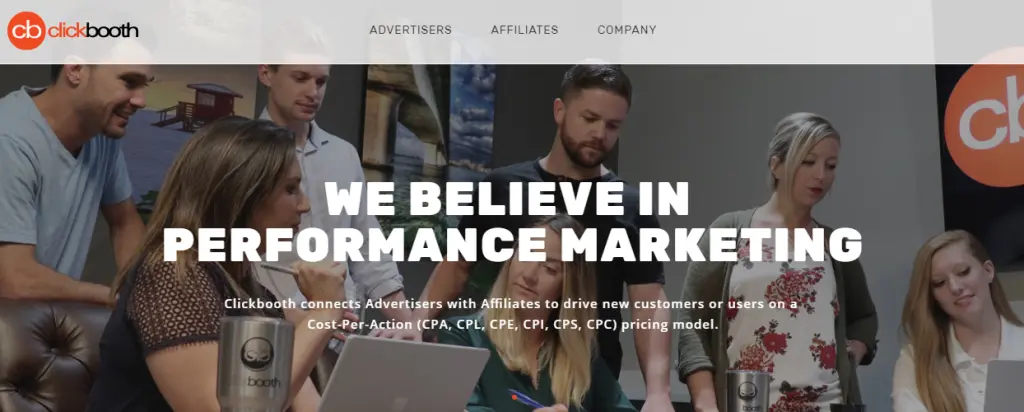 Clickbooth is the last CPA network on this list and it's another great network you can't ignore. Being founded in 2002, Clickbooth works in some of the most competitive verticals such as health and beauty, dating, and financial.
You'll get an experienced affiliate manager that will guide you to take your affiliate marketing to the next level.
Clickbooth also provides weekly payments.
Email Marketing Affiliate Programs
Let's talk about some great email marketing solutions and what their affiliate programs have to offer.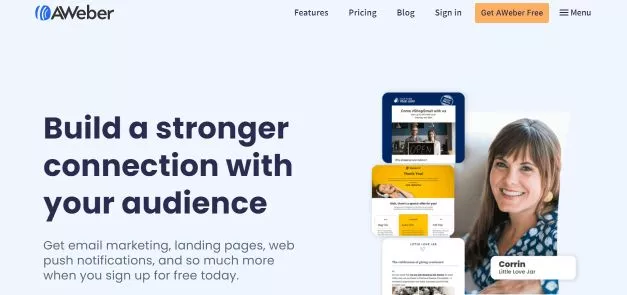 AWeber is a world-renowned email marketing tool that is used by top marketers and businesses. That makes it perfect to promote it as an affiliate.
Their affiliate program offers a 30% commission for each referral. Payments are sent monthly.
To get started as an affiliate for AWeber, you will get creatives such as ads, articles, and banners. You can also view your visitor and sales stats on your affiliate dashboard.
ConvertKit is also a very popular email marketing tool that has many great features.
Just like AWeber, you'll earn a 30% commission for each referral. It means for each referral, you can earn $30 every month.
ConvertKit's affiliate program provides you with a dashboard where you can find your affiliate links and promotional material. You can also view real-time stats.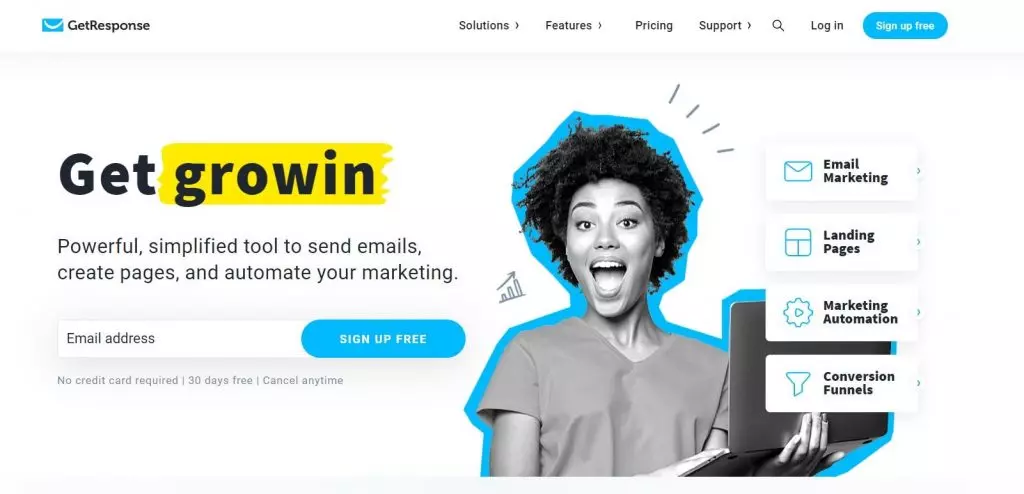 Unlike other email marketing tools, GetResponse offers a 33% commission for each sale you generate. Also, your commission will increase if the user upgrades their account.
The affiliate program provides you with marketing materials like email copy templates, banners, text ads, infographics, and more.
You can view real-time stats of your sales in your affiliate panel.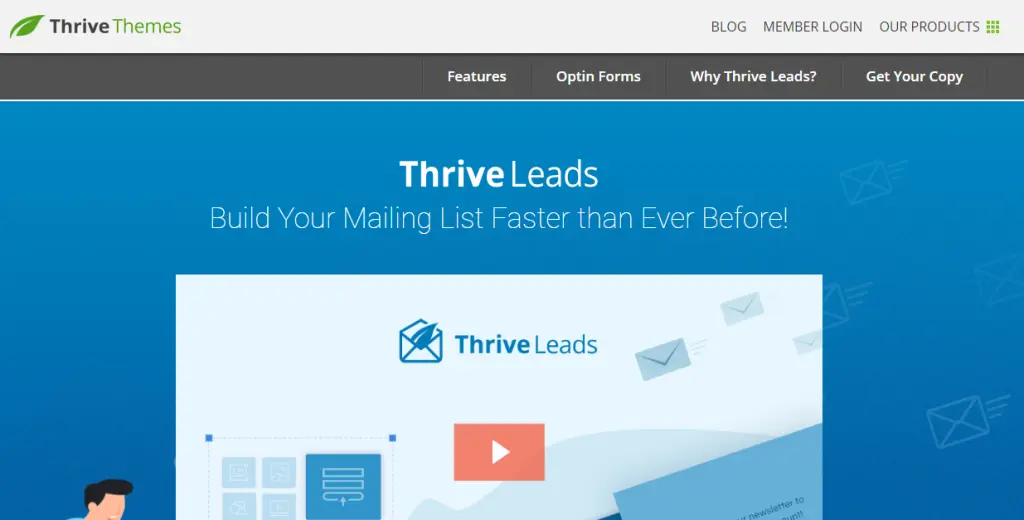 Thrive Leads is not an email marketing software. Rather, it's a WordPress plugin you can use to grow your email list. You can do this by displaying opt-in forms and popups on your website.
Thrive Leads affiliate program gives a 35% commission per sale and a 25% recurring commission.
Since Thrive Leads is a popular name in the industry, you can easily promote it and make money as an affiliate.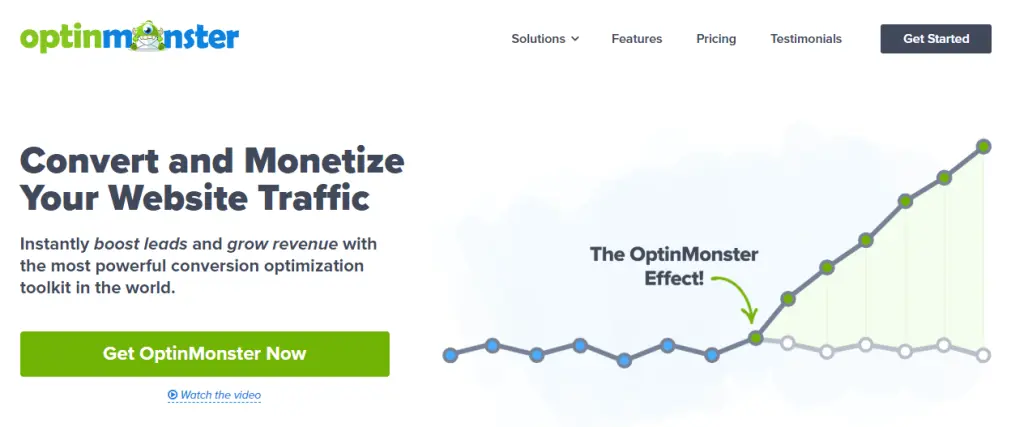 OptinMonster is like Thrive Leads and helps you grow your email list. But, their commission rate is only 20%. It's still not that bad as you can make $118 per sale.
Getting approved as an affiliate for OptinMonster could take up to 48 hours.
You get access to promotional material to help you promote OptinMonster hassle-free.
Misc. Affiliate Programs
Before I end this article, I thought I should share two more websites that have a great affiliate program that you can make money out of.
I think you know what Shopify is. If you don't, Shopify is an eCommerce platform that lets you start your own online store.
That being said, Shopify is a great platform for affiliate marketers to promote. You can earn $58 for each referral.
Getting started as an affiliate for Shopify is very easy and you'll also get a dedicated affiliate manager to help you out.
Teachable is an online platform where you can create and sell your own courses. This is why becoming an affiliate for Teachable is a good idea.
You can pick good courses and promote it to your audience.
Teachable pays out a 30% commission for each sale you generate with a 90-day cookie.
Conclusion: Which Affiliate Programs Are You Joining?
That are all the best affiliate programs that you should join as an affiliate marketer. Here's my question to you:
Which affiliate program are you joining first?
Share in the comments below!