Disclosure: Some of the links in this article may be affiliate links, which can provide compensation to me at no cost to you if you decide to purchase a paid plan. We review these products after doing a lot of research, we check all features and recommend the best products only.
The concept of affiliate marketing is simple: you sell a product or a service for a company, and you get a cut of the revenue.
However, not all affiliate marketing models are the same.
While some companies pay you a one-time commission for getting them a client, others give you a recurring income.
The percentage of your cut differs from company to company, but for the most part, you get paid as long as the customer stays with the company.
Some companies define a commission lifetime for each client—say, one year. This means that even if the client stays with the company for more than a year, you won't get a cut.
But choosing the right payment model is not the tricky part. The tricky part is to find a product that you can sell consistently.
The product must also add enough value to the customer's day-to-day life, then they'll stick to it for a long time. Only then will you be able to make the most out of any recurring affiliate marketing program.
Finding the right product to sell determines how much you make marketing.
But there are hundreds of fantastic services out there from which you can sell and get massive revenue cuts. Testing out every one of them isn't practical.
With this list handy, though, you don't need to!
Here's a list of 30+ Best Recurring Affiliate Programs that can make you a lot of money.
30+ Best Recurring Affiliate Programs in 2023
1. Surfshark
Rated as PCmag's Editors Choice, Surfshark VPN is an excellent service for anyone looking for a fast, feature-filled app at a reasonable price.
With one subscription you can connect unlimited devices and use the app simultaneously.
They reward top affiliates with custom offers. For technical guidance, every affiliate gets a dedicated account manager from Surfshark.
Earning is easy when promoting an award-winning VPN. Become a Surfshark affiliate today.
| | |
| --- | --- |
| Cookie Duration | 30 days |
| Number of countries VPN supports | 63 Countries |
| Payout | 40% Commission |

SEMRush offers one of the best lifetime recurring affiliate programs available—you get a whopping 40% cut for every sale you make!
It is one of the most popular search engine optimization tools used by marketers around the globe. It helps with keyword research, advertising research, and competitor analysis, and also enables website SEO audits.
Regardless of if you leverage content marketing or advertising, SEMRush is easy to sell, and joining BeRush can make you a lot of passive income quickly.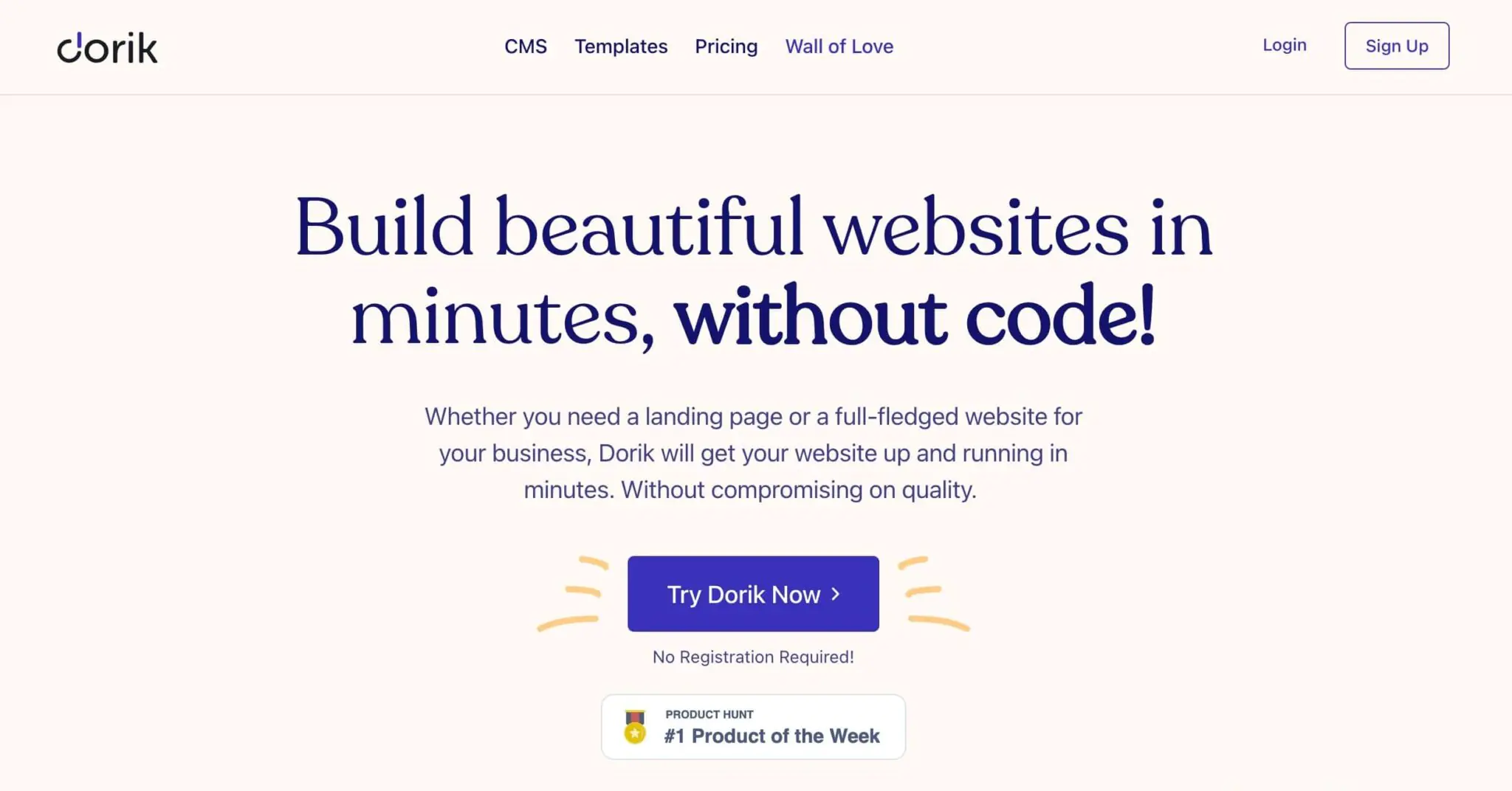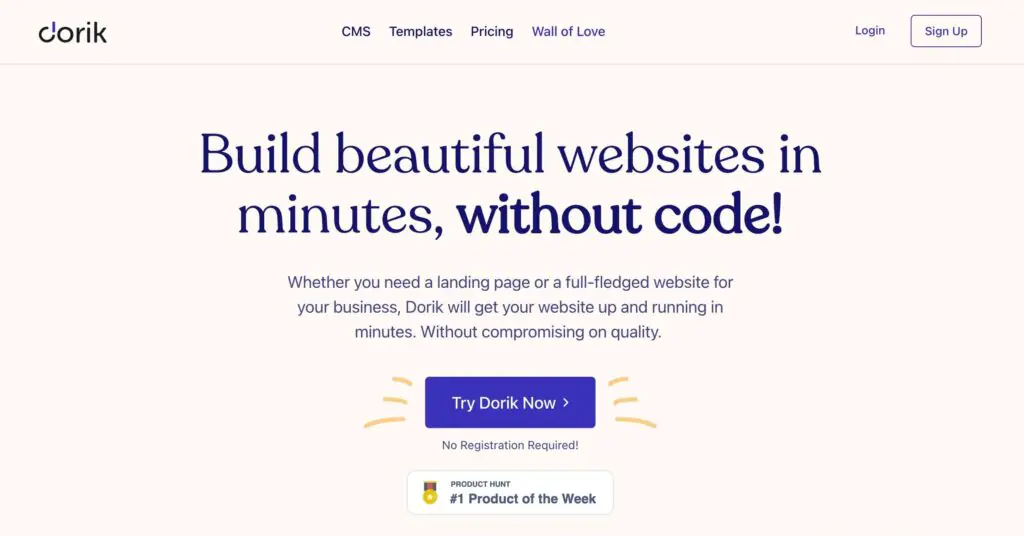 Dorik is a fast and affordable website builder that supplies users with over two dozen templates, 250+ enticing UI blocks, and 50+ elements.
Integrating payment modes and forms are made simple, and quality hosting and a fast CDN come free with all CMS plans.
The company offers between 30% and 50% recurring commissions to affiliates depending on the number of referrals they've made.
If you want to maximize passive revenue, joining Dorik's affiliate program is an excellent choice.
ConvertKit helps marketers and bloggers gain more leads and drive more sales via effective email marketing.
The platform is easy to operate, and it gives the user the flexibility to target audiences as they please. They can categorize and divide their subscribers with ease and send out enticing emails in just a few clicks.
The good-looking interface and the impressive features make it an easy sell.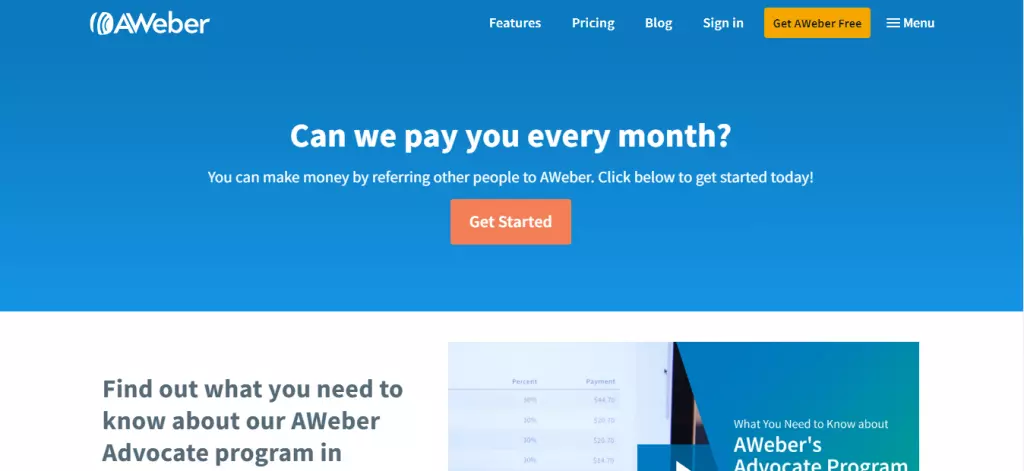 AWeber is another ultra-popular email marketing tool that you can leverage and make some quick sales.
The software is packed with features and allows users to send RSS emails and follow-up emails swiftly.
Coming up with an original marketing email is also quick and easy with AWeber. Users can pick from the 700 customizable templates and create an alluring email in minutes.
If you create content catering to bloggers and marketers, joining AWeber's affiliate marketing program will boost your profits.
GetResponse is one of those products marketing experts want to buy.
As a whole, the software has a lot to offer.
Users get their hands on ready-to-use marketing campaigns. Everything from the landing page all the way to the sales page comes predesigned, and launching a fresh marketing campaign can be as easy as clicking and entering the right data.
The stellar traffic-generation features, e-commerce tools, and super-effective email marketing tools will add a ton of value to every marketer's day-to-day hustle, which makes it really easy to sell.
You can either opt to get paid a bounty—$100—for every sale you make, or get a 33% recurring commission for the life of the customer's account.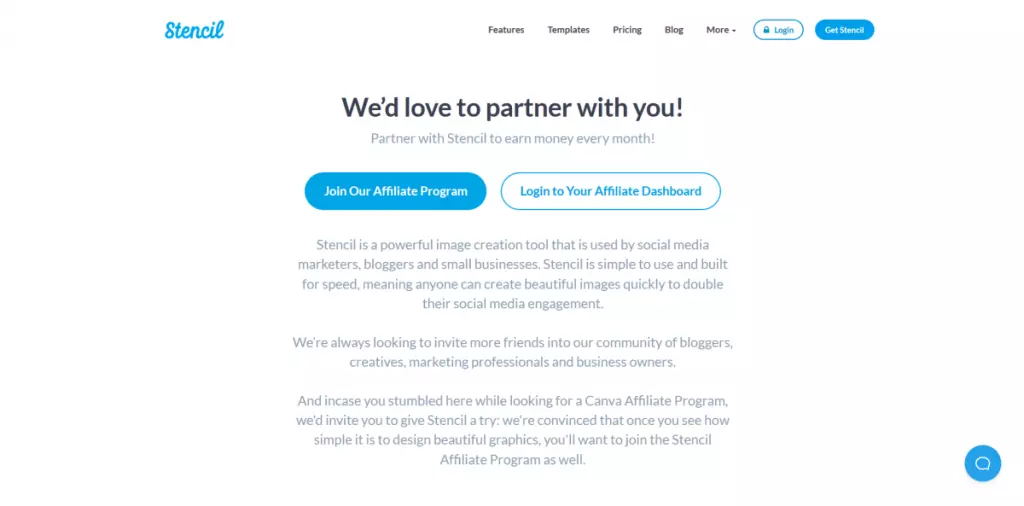 Stencil is an image-creation tool used by social media marketers, bloggers, and brands on a daily basis.
It's built for speed. Users can quickly make beautiful-looking images from scratch and boost engagement. It can also be an invaluable tool for creatives that are always on the move.
Stencil's easy-to-navigate dashboard and feature-loaded editor make it super easy to sell, and the high commission rates make Stencil's affiliate marketing program a highly lucrative option.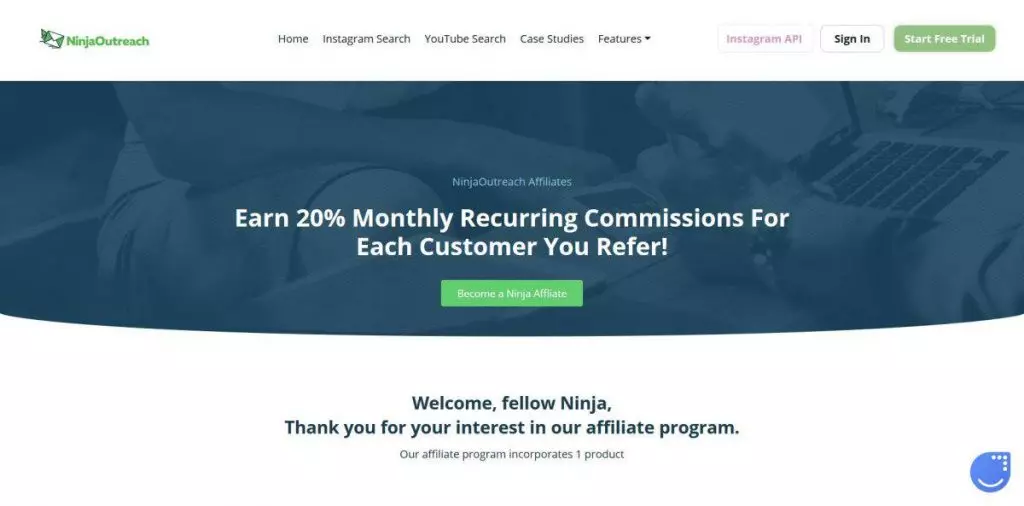 Graphics and email marketing is not all new-age marketers need. They also need to bring their website on the top of the SERP to boost engagement and drive more leads.
This is where NinjaOutreach comes in.
It helps with link-building and makes it easy to connect to social media influencers and bloggers. The tool makes use of multiple channels to get users in touch with the most popular personality in the niche.
It also helps with email marketing, enabling marketers to attract both influencers and audiences as they, please.
The 20% recurring commission may seem less, but when you consider the product's high price, your commissions can add up to a lot in only a few sales.
Hiring a skilled developer is not always feasible, especially when a marketing team is on a budget. This is exactly what makes InstaPage easy to sell.
With Instapage, designing attractive landing pages can be done with ease using the simple drag-and-drop interface—no technical knowledge is required!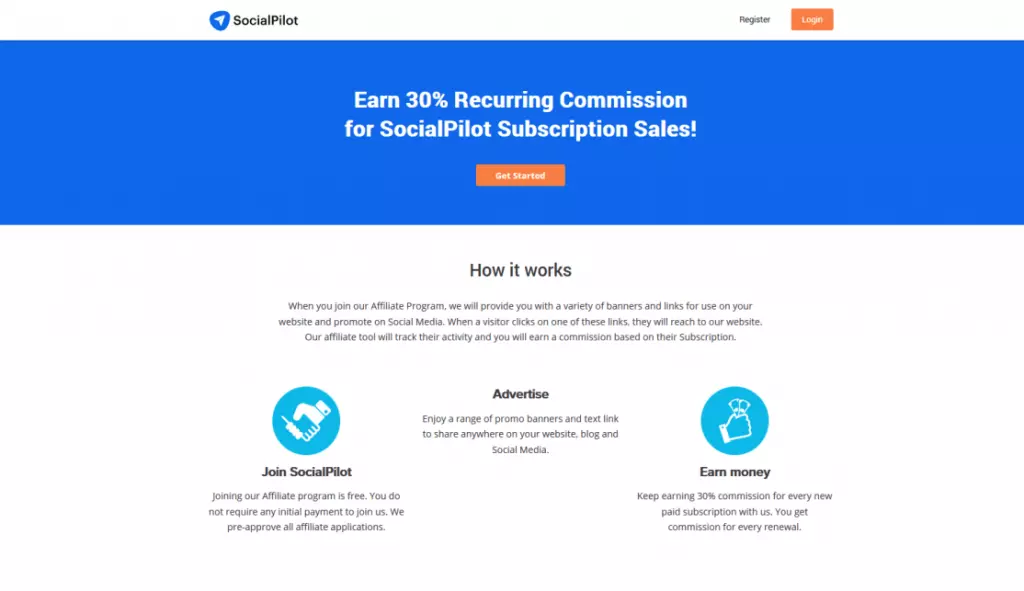 Marketing agencies are always looking for better ways to boost engagement, and SocialPilot fills the gap perfectly.
Scheduling posts on social media, managing multiple social media accounts, and analyzing results—everything can be done from this one suite.
The best part about this software is that users can generate detailed analytics reports in one click.
SocialPilot's beautiful UI and its advanced features enable you to sell marketers on it with ease.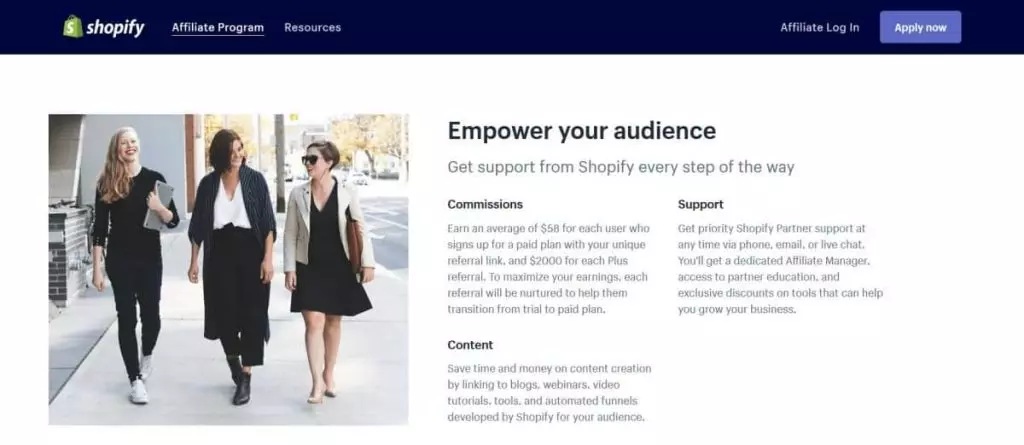 New e-commerce sites come up every day, and finding someone with an e-commerce shop idea isn't that difficult. Shopify is exactly what solopreneurs need to get started.
Shopify makes creating a brand from scratch as easy as clicking around. It enables users to sell any product anywhere.
The built-in marketing suite removes the need for users to invest in other marketing solutions—which keeps them hooked for extended periods.
Shopify's high-commission marketing program makes it a must-join for every marketer.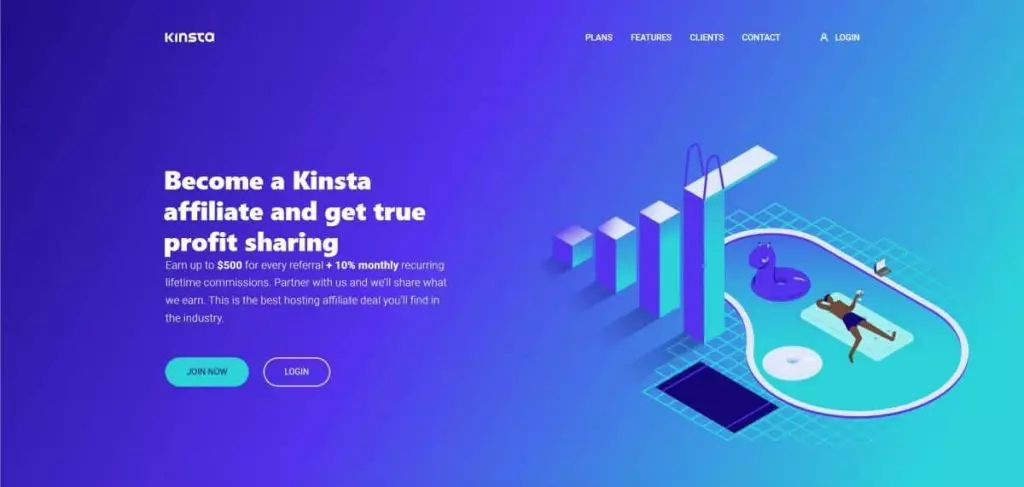 Kinsta is a premium WordPress hosting tool that gives marketers the insights they need to grow right on the dashboard.
Kinsta manages your site for you—securing it and speeding it up for your visitors. It is backed up daily, in case something gets broken. It also supports Google Cloud Platform right out of the box, making it one of the best hosting programs out there.
The pretty, feature-rich dashboard makes it an easy sell. You can make up to $500 per sale by joining their affiliate program.
Anyone who wants to make an online course will love Teachable. With the demand for online course-building tools rising, their affiliate program is currently one of the best affiliate programs for beginners.
The suite makes it possible for anybody to make a beautiful course website without any technical knowledge.
The aggressive pricing makes it an easy sell!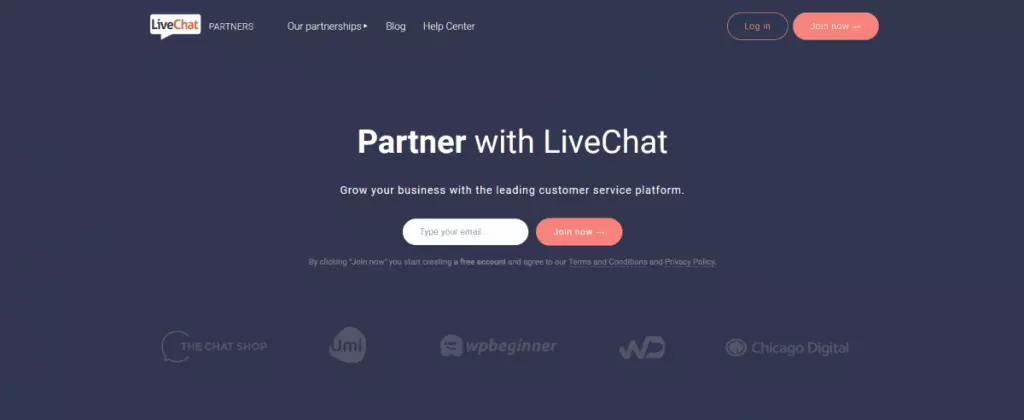 With many small businesses looking to scale up without spending much, there is a lot of demand for dedicated customer service providers like LiveChat.
The 120-day cookie gives you a lot of time to engage and hook in a prospect, and once you do get LiveChat a customer, you get a significant piece of the revenue every month!
Depositphotos makes life a lot easier for graphic designers and bloggers alike. It gives users access to millions of royalty-free vector images, stock photos, and videos.
The large collection of files, coupled with the flexible plans, make it an easy buy for anyone trying to gain traction on social media or otherwise.
For every sale you make, you get a 40% cut from the first payment and a 20% recurring commission for as long as the customer sticks around.
With the competition for the top SERP ranking rapidly increasing, SEO tools are selling like hotcakes.
Mangools is one of the most popular SEO tools in the market. It makes finding long-tail keywords possible in just a few clicks.
Users can also analyze and target keywords most effectively in specified locations. One can also track a competitor's SEO metrics and learn about trends this way.
Mangools pays affiliates $487 on average, making it a must-have for every affiliate.
SSD-based website hosting coupled with advanced caches is the need of the hour. Everyone needs their websites to load fast!
Cloudways gives the average joe access to superfast website hosting for great prices. It comes with dedicated firewalls enabled for each website hosted. Features like two-factor authentication make the site's security almost impossible to break.
Their pricing starts at $10, which makes Cloudways super easy to sell regardless of if you market it via social media or the content on your blog.
HideMyAss gives users access to military-grade encryption—and users can secure themselves in one click!
Their affiliate marketing program has a lot of potential for generating profits. You can sell it to anyone, anywhere, because every internet user needs proper security shielding them from hackers and viruses.
HideMyAss gives you the full amount of the subscription when you onboard a customer purchasing it for the first time!
PureVPN also provides its customers with 256-bit AES encryption, but what makes it unique is that it gives every user a unique IP address.
The VPN kill switch and advanced DDoS protection give the everyday joe ultimate protection against hackers.
Its cheap subscription plan makes it easy to sell to those on a budget.
Ontraport helps users manage everything—from emails to full-blown membership sites.
The built-in CRM enables marketers to track every click and purchase across campaigns, making it easy to target specific audiences whenever needed.
It also helps build attractive landing pages and delivers emails and SMSes whenever you need it to.
All the marketer's data is available in one place, which is what makes it such an enticing option.
Hubstaff is a new-age employee management system that enables employers to track progress and productivity, schedule meetings, and assign tasks to individual employees.
Marketing agencies, graphic design agencies, and almost every modern business can use Hubstaff to manage their employees better.
Their plans start at only $7 per month, which makes it a quick sell—and you make 30% for every sale you make for the life of the customer's account!

Using different tools for tracking sales funnels, split-testing, geotargeting, link-monitoring, and advertising can slow down marketing efforts.
ClickMagick enables users to do all that and a lot more. With ClickMagick, one can also generate progress reports quickly and optimize campaigns for mobile.
One of the best things about ClickMagick is its low price. Plans start at a little over $20 a month, making it a steal considering the advanced features.
ClickFunnels is slowly becoming the go-to tool for entrepreneurs in every industry and vertical around the globe.
It enables users to create sales pages and landing pages that boast high conversion rates, enabling entrepreneurs to sell any product fast.
ClickFunnels is expensive; but since it's a feature-loaded suite of effective marketing tools, selling it will be super easy.
You start off by earning a 20% cut for every sale you make. But as you bring in more customers, your commission rates will be upgraded to 40% lifetime recurring.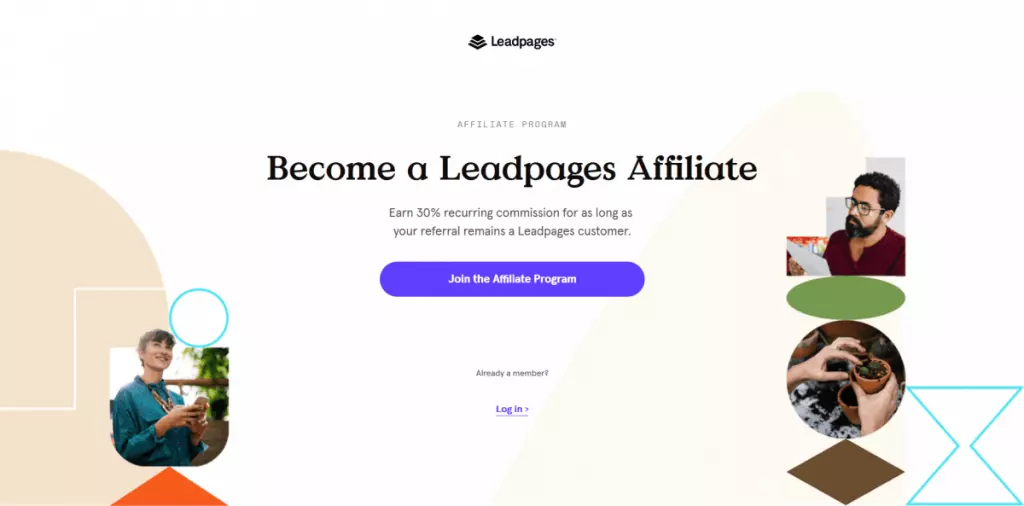 Leadpages is a top-notch landing page builder that helps users turn clicks into customers.
It also allows users to build full-fledged websites and integrate elements like pop-ups and alert bars into them. The customizable, mobile-responsive templates make building a site fast and easy.
The free custom domain and hosting are a huge plus since users won't have to pay for it and configure it separately.
The low $25 price tag makes it super easy to sell to anyone who needs a website.

MailerLite is powerful and inexpensive, which instantly makes it an enticing email marketing tool.
All their plans enable users to take advantage of the software's impressive emailing features. It also gives users the ability to create landing pages and build automated email sequences to generate leads faster.
Website pop-ups and surveys are easy to make, and the easy-to-use website builder enables users to push a project from start to finish quickly.
Tailwind enables Instagram and Pinterest marketers to boost engagement, which in turn can help boost conversions.
Users can schedule posts—be it photos or videos—and couple them with popular hashtags suggested by Tailwind in one click!
The SmartSchedule feature enables users to post at the best times and the analytics feature helps users understand what content is working best for them.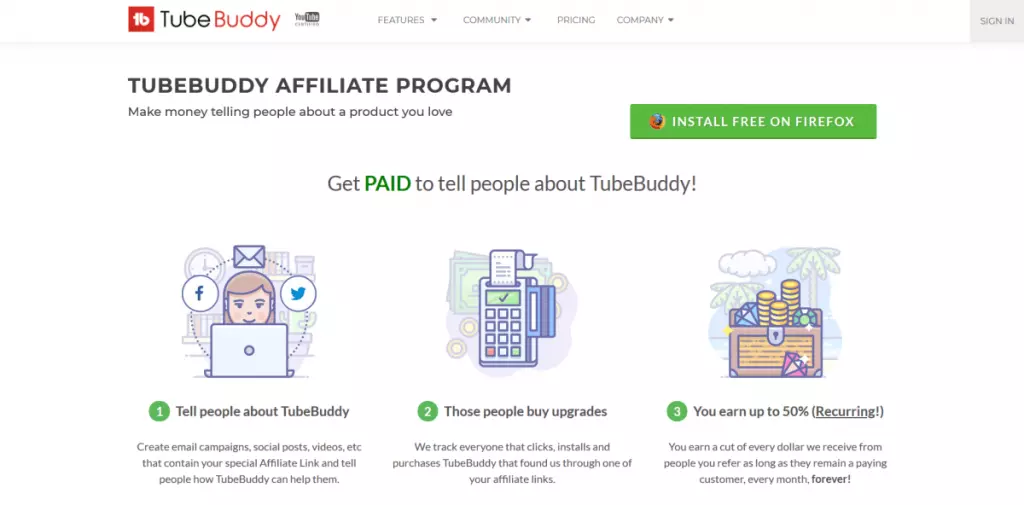 YouTube is one niche that's sparsely targeted by affiliate marketers—and TubeBuddy is the perfect tool for affiliate marketing in that niche!
Its advanced keyword research features make videos search-friendly. The beautiful-looking templates help speed up publishing times. Also, the robust A/B testing feature enables users to understand what works best for them.
The high commission rates (up to 50%!) make it an enticing affiliate program to enroll in!

Serpstat is an all-in-one SEO tool that enables marketers to track and change their website's position.
It comes loaded with features that enable fast site auditing, keyword research, competitor research, position tracking, and backlink analysis.
What makes their program unique is that you also get paid if a customer you sign on upgrades from the free account to a paid account.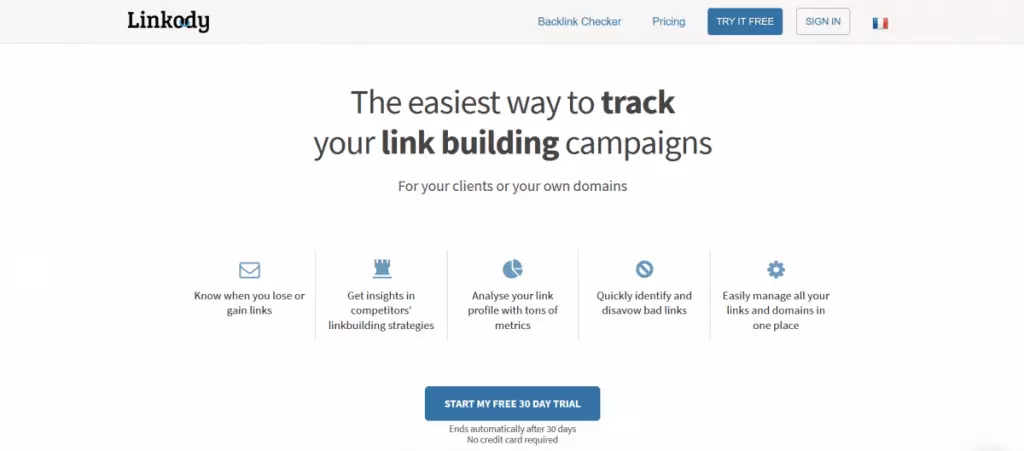 Linkody makes tracking a website's backlinks as easy as entering its details.
It enables bloggers and marketers alike to analyze their sites' link profiles with tons of metrics and allows them to quickly identify and get rid of bad links.
Multiple domains can be managed simultaneously, and users can also get insights from their competitors' link-building strategies.
To enroll in Linkody's affiliate program, you must email them at support@linkody.com. You can then start to make 30% commissions in no time!
SamCart is a feature-loaded marketing suite that enables marketers and entrepreneurs upsell their site quickly by increasing customer lifetime value with ease.
The order bumps feature increases average order value by letting customers add more products at checkout. The one-click upsells can make entrepreneurs up to three times the carts' original value!
Automating marketing and managing emails is made simple with SamCart's one-click integrations, and issuing coupons and pushing trial offers is just as easy.
The high 40% commission rate makes it a very lucrative program.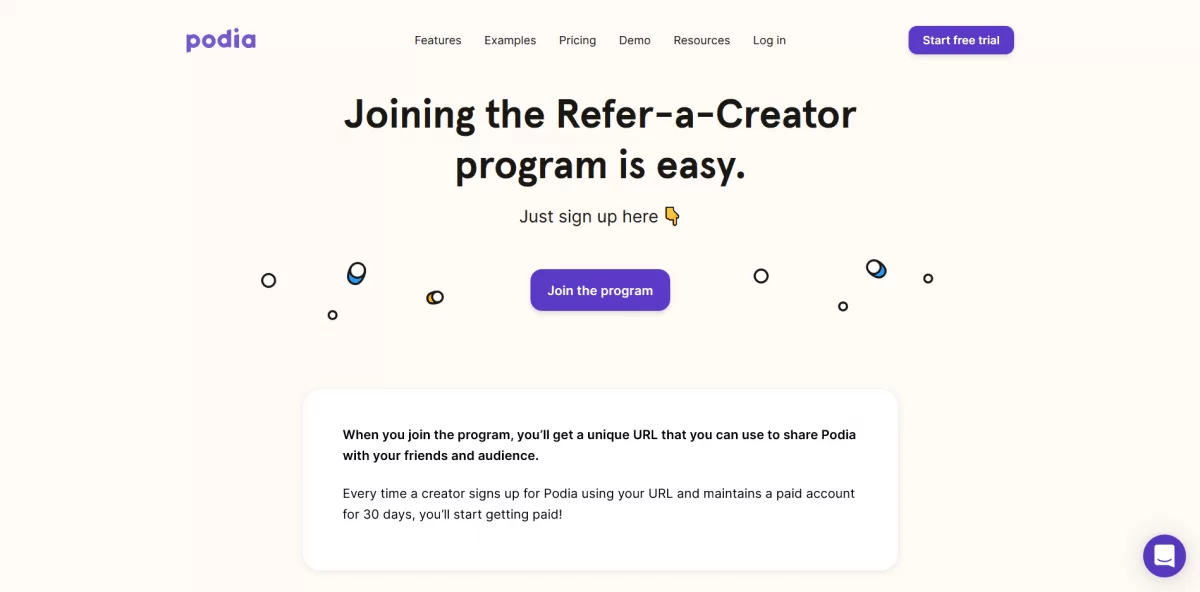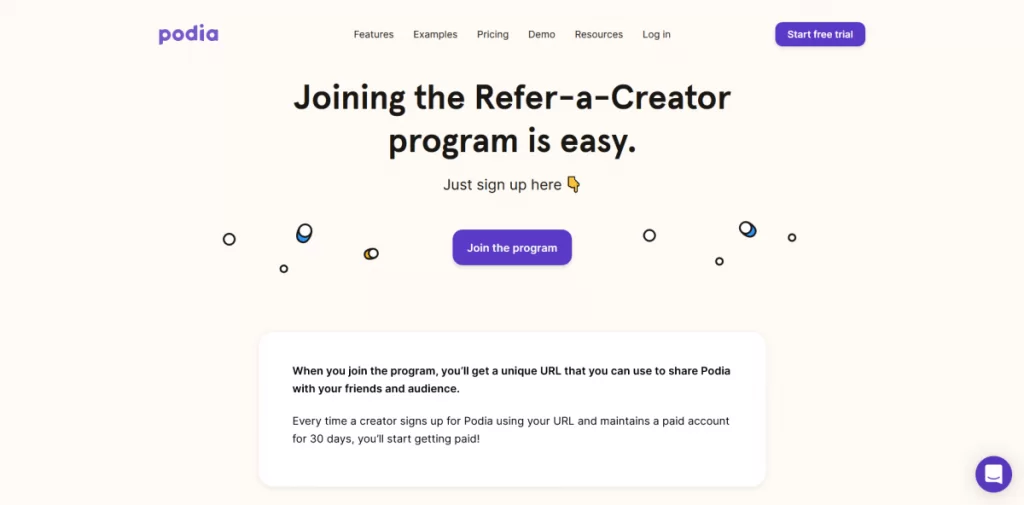 Affiliate marketing a five-in-one tool to high-intent audiences can make you a lot of money—and Podia fits the criteria perfectly.
Podia allows users to build, migrate, and host a website with ease. Users can also integrate their website with Google Analytics, Facebook Pixel, and more.
Customizing the site is just as easy. The flexible layout gives users full control over how the site looks.
Uploading and selling an online course or a digital product like an ebook is made super easy. All the tools you need are integrated right into the dashboard.
Users can also host webinars, create membership sites, build email lists, validate products, bundle them, and sell—all from one piece of software.
Commission: 30% recurring commission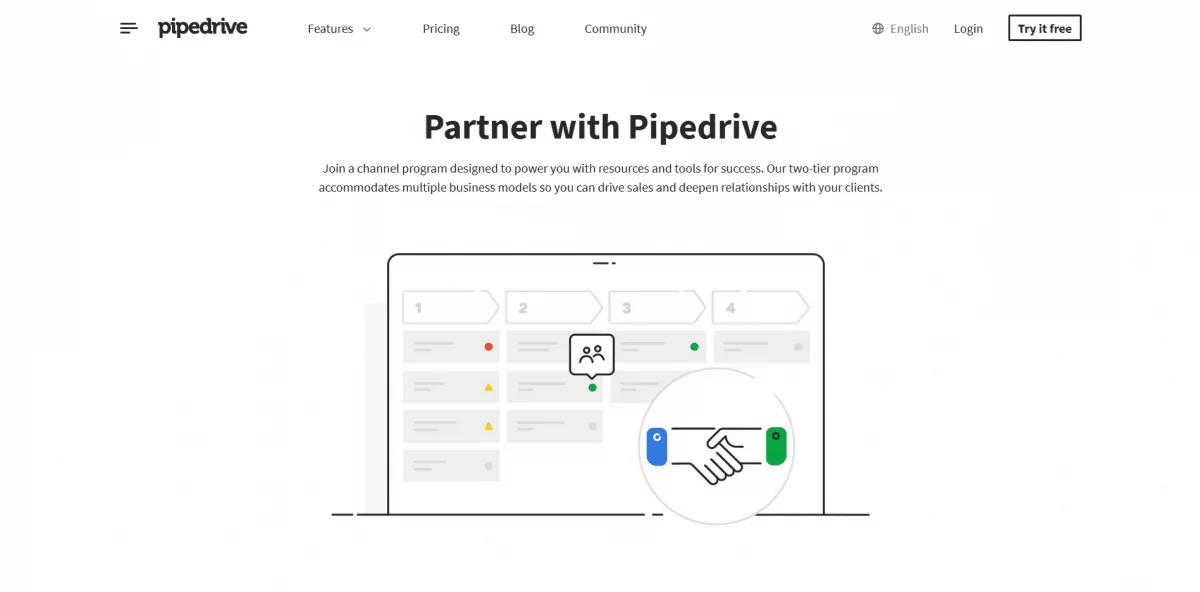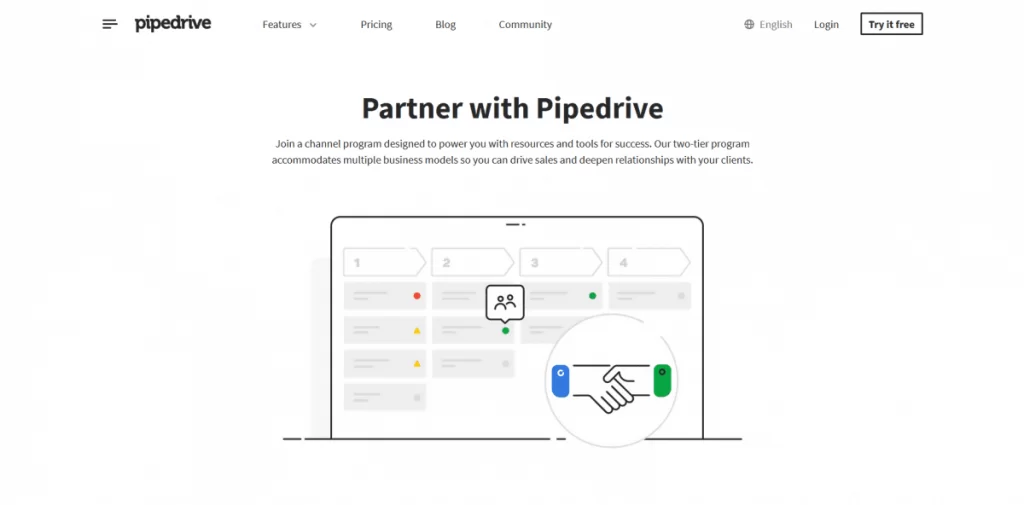 Marketers need a sales CRM that does the heavy lifting for them, which is exactly what Pipedrive does.
Pipedrive feeds leads into sales pipelines around the clock via custom chatbots and web forms. Tracking customers stuck in the middle of the funnel and nudging them into conversion is easy with Pipedrive.
The variety of features it offers makes it an easy sell.
Commission: 35% lifetime recurring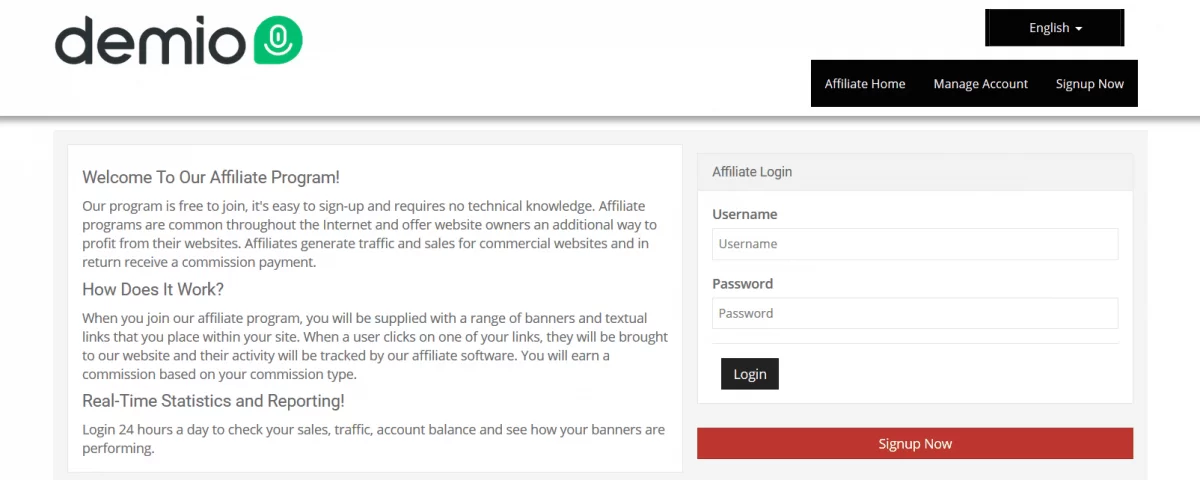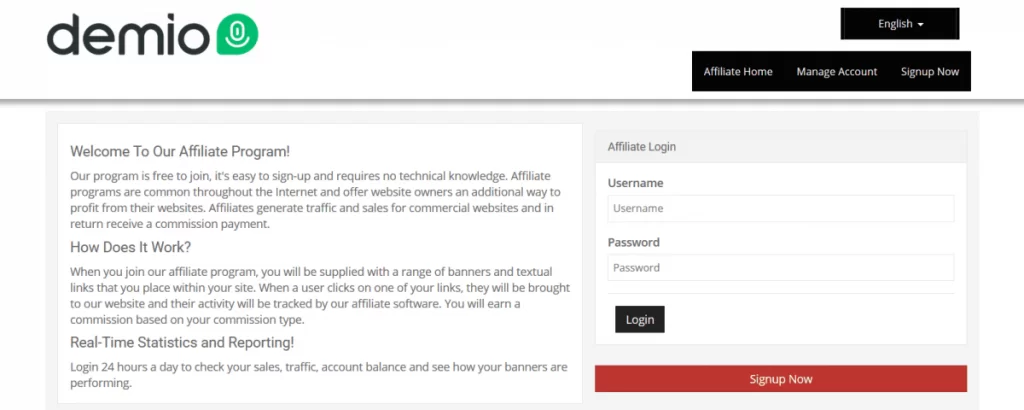 Webinars are very popular right now. They help both engage and convert and thus have become an invaluable tool that every marketer must leverage.
Setting up a webinar can be difficult though—which is where Demio comes in.
It enables users to run both live and automated webinars with ease and also allows them to create registration pages and replay webinars.
It's priced aggressively, enabling you to sell it to both individual marketers and enterprises with ease.
Commission: 30% lifetime recurring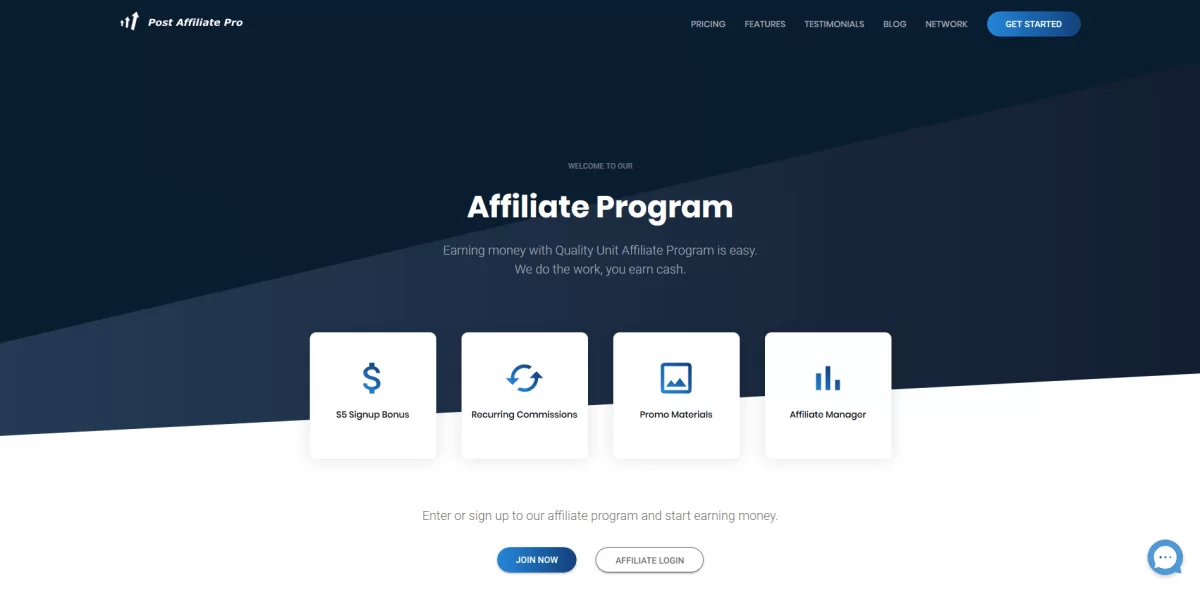 Marketers and bloggers often find it difficult to keep track of all their affiliate marketing programs. Post Affiliate Pro is one tool you can sell to this crowd with ease.
The clean interface gives users a fair idea about their commissions, campaigns, and reports at one glance.
It connects with over 170 CMS and payment gateways and is trusted by small-scale entrepreneurs and large marketing agencies alike to manage their affiliate programs.
Best Recurring Affiliate Programs: Conclusion
Picking the right affiliate program to become a part of has been a challenge in the past. Aside from finding the best options, you also have to narrow down your list based on their payment model.
If you've been doing affiliate marketing for a while, you also have to consider your niche—since starting from scratch can set you back.
We hope that with this list, all you need now is just to set your specific preferences and go over the options listed.
You have found the list of top-paying best recurring affiliate programs in no time!
FAQs: Best Recurring Affiliate Programs
Are these the only top-paying affiliate programs?
No! There might be thousands of other programs in various niches which can pay even better than these programs.
How to find the highest-paying affiliate programs?
There are millions of niches in the world. So the best practice to find highest paying affiliate programs is, doing the research and checking other competitors.
Are these recurring affiliate programs?
No. All affiliate programs are not recurring commission affiliate programs. You can check their commission structure, and see what type of commission they pay.