Disclosure: Some of the links in this article may be affiliate links, which can provide compensation to me at no cost to you if you decide to purchase a paid plan. We review these products after doing a lot of research, we check all features and recommend the best products only.
Sports affiliate programs are some of the most underused affiliate programs in the industry – which is a good thing.
The majority of affiliate marketing beginners and some veterans market for more established eCommerce sites like Amazon and eBay, while others market web hosting and marketing suites to the masses.
The primary pull of these programs is apparent: big payouts. But most affiliate marketers forget that the higher the competition, the harder it is to convert visitors.
Most marketers also don't realize what they're missing out on.
The sports industry is having its biggest boom in decades – and is expected to grow to a whopping 614 billion dollars in market value by 2022.
That's about a quarter of India's GDP.
It couldn't be a better time to tap into sports affiliate programs. You can earn up to 20% in commissions. You can also tap into lucrative affiliate programs that pay a flat fee of $15 per sale.
With the right strategy, driving five-figure profits shouldn't be a big deal.
Finding the right sports affiliate programs can often be the tricky part, with tons of options available and their specifics spread across multiple web pages.
You don't have to do the heavy-lifting – I've got you covered.
Here's a list of the best sports affiliate programs in the industry that will make you money in 2020.
Best Sports Affiliate Programs in 2023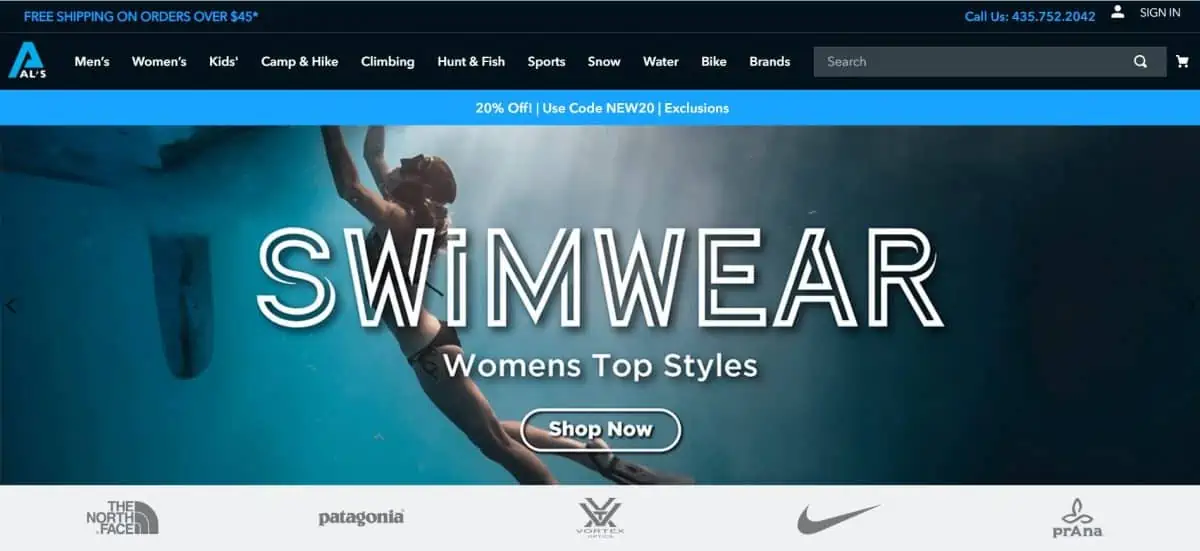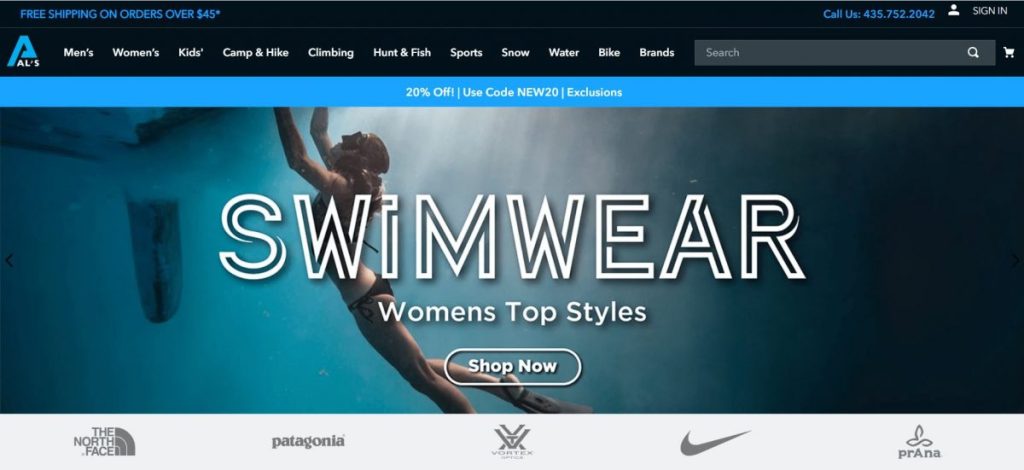 Authenticity helps with marketing, and the Al's Sporting Goods team holds sports at its core. They're located in the heart of the Wasatch mountains in the northern tip of Utah, and they're no strangers to biking and trekking on mountain trails and skiing on world-class powder.
Leveraging the company's authentic connection to sports to sell products to sports fanatics should be easy. They offer gear from over 1,200 different vendors, and their diverse selection of goods enables you to market goods for every sport in every season.
Be it gear for hunting, fishing, camping, hiking, field sports, indoor sports, water sports, or winter sports – you will find everything at Al's.
If you're looking to break into sports affiliate marketing, Al's 10% commission and average cart value of $120 makes it an excellent place to start.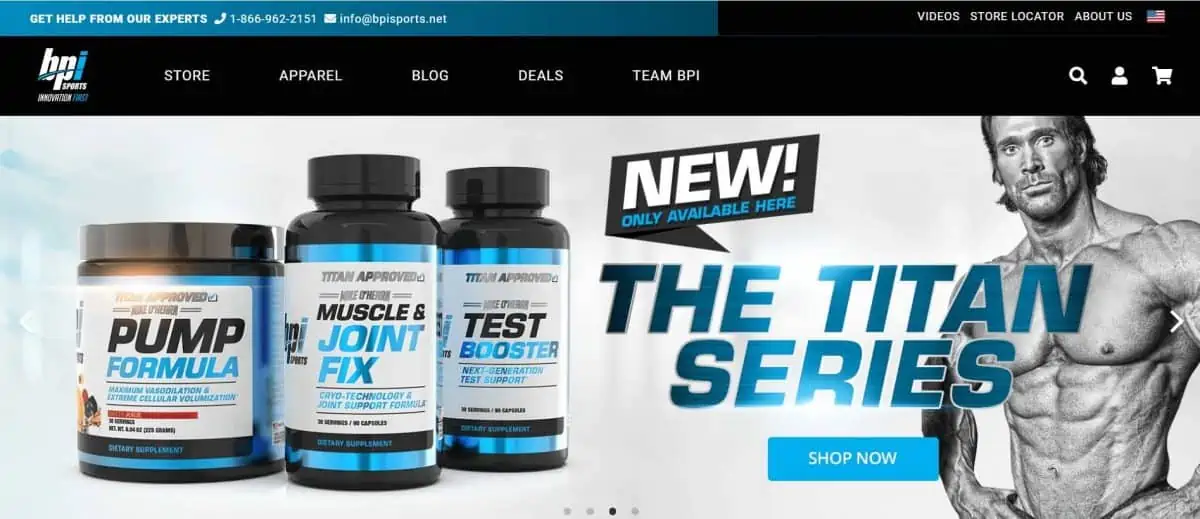 The bodybuilding niche is another ultra-popular sports and fitness niche that you can tap into. BPI Sports offers supplements and personal care products that can help both men and women get in better shape.
The company also offers apparel and accessories like gym bags and shakers that you can market to fitness enthusiasts with the right content.
Although the company offers good commissions, which makes its affiliate program one of the best sports affiliate programs is the perks they offer.
You get a 30% discount code to use on their website, a gift box with samples of their products and accessories, and early access and exclusive discounts on new products and apparel.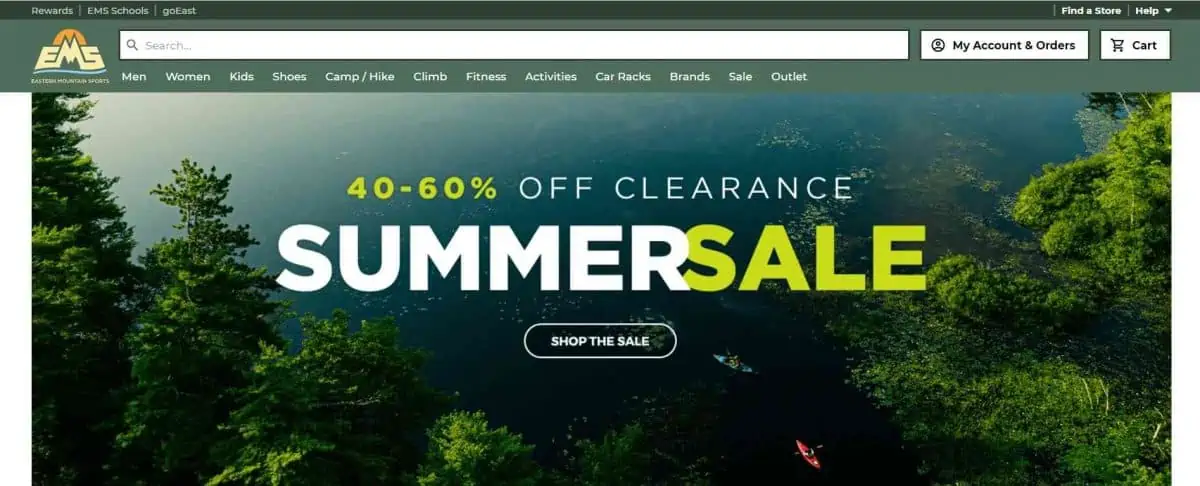 Eastern Mountain Sports offers gear for almost every outdoor activity. They offer skiing gear, cycling gear, climbing gear, and also offer equipment for paddle sports.
They stock their shelves with only the best brands, such as The North Face, Thule, Mountain Hardware, and GoPro.
The company also sells kayaks and bikes, but these are only available in retail and outlet stores, and you cannot market these and earn a commission.
Although they offer slightly lower commissions than the industry standard, the pricing of the products, and the massive volume of high-intent users they can convert more than make up for it.
The program is better suited for experienced sports affiliates that can convert quickly.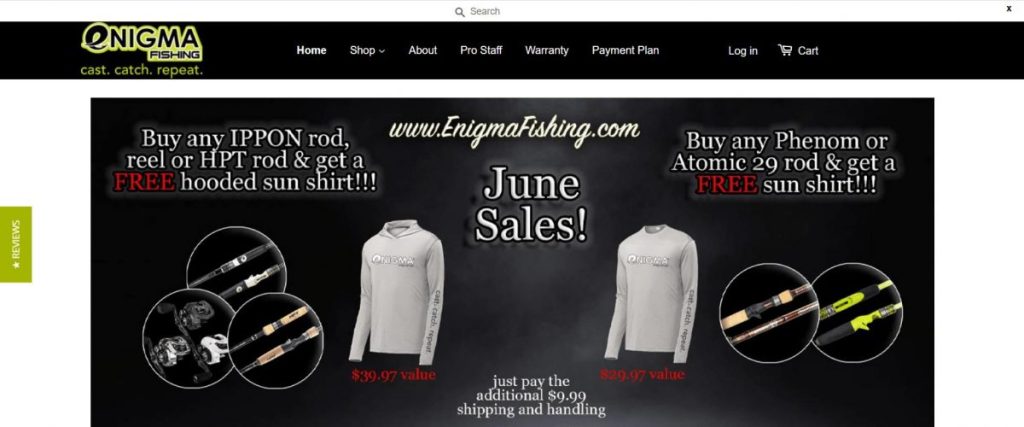 Enigma Fishing is the perfect online store to partner up with for marketing fishing supplies. They offer everything from rods and reels to tools and sheers.
The company offers a unique lifetime warranty on its products and is one of the only companies to provide it.
Enigma Fishing also offers apparel and accessories like bags and sunglasses and gives military servicemen and servicewomen a 10% discount on all products on their store.
The excellent commissions and the long cookie duration make their programs one of the best sporting goods affiliate programs in the industry.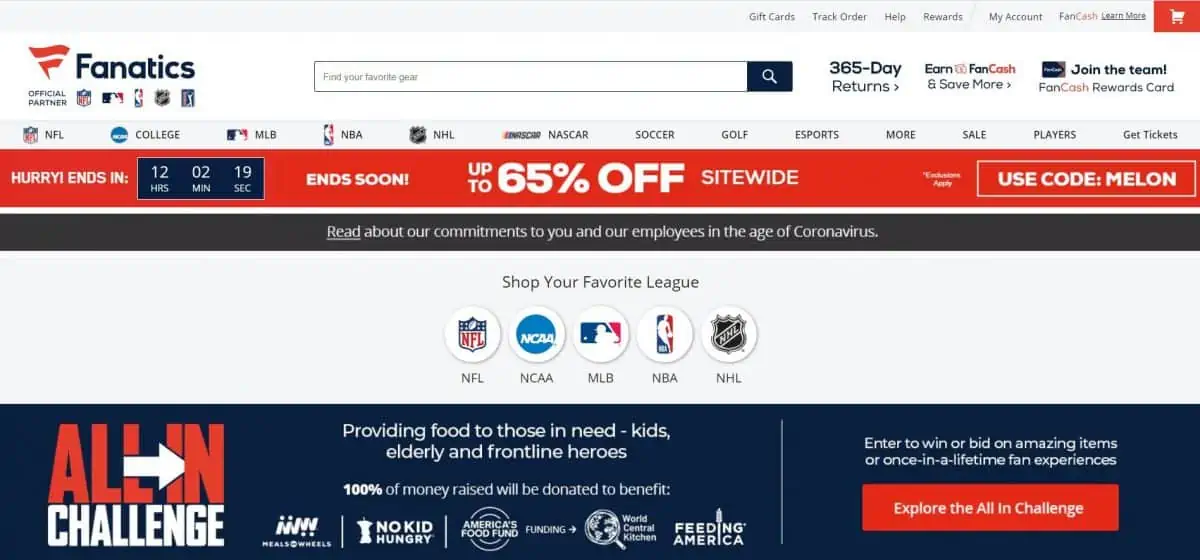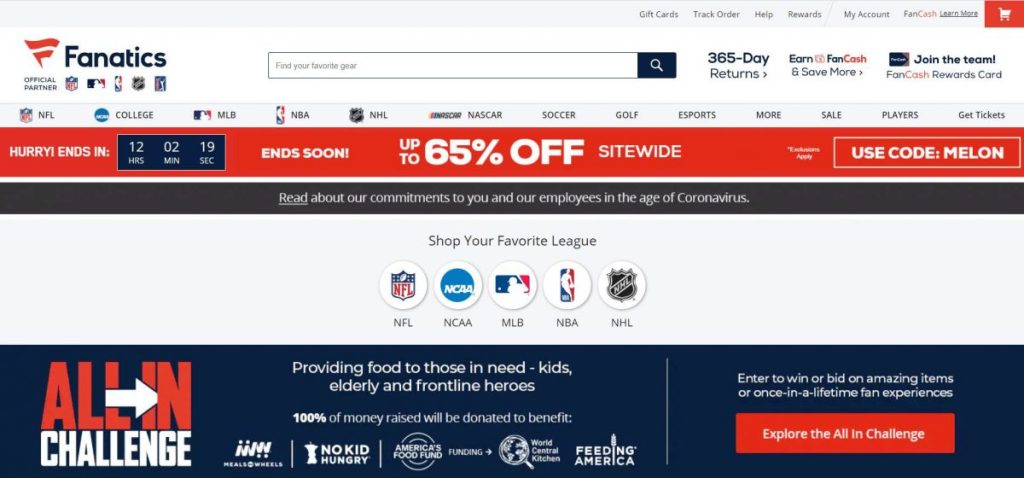 Fanatics is the world's largest online retailer of sports merchandise. Getting approved for its partnership program can be difficult since the company tends to be selective about who they work with.
However, on being approved, you get access to their catalog of over 500,000 products spanning all professional sports leagues. Fanatics sells licensed NFL, NBA, MLB, MLS, NHL, and NASCAR apparel and accessories.
They also sell licensed products for college sports teams, international soccer clubs, and eSports teams.
The main Fanatics page offers up to 10% commissions based on traffic, engagement, and the strength of the connection with your audience. The company sets these exact rates in real-time.
The company powers official league apparel websites, including MLBShop.com, MLSStore.com, NBAStore.com, NFLShop.com, and NHLShop.com.
All of these websites have their own affiliate programs and offer different commission rates to affiliates.
This makes Fanatics' affiliate program the best NFL affiliate program and also the best NBA affiliate program on this list.
If you have a sports blog, associating yourself with Fanatics can be a sure-shot way of making money in the sports niche.
However, making it big with Fanatics requires a considerable level of marketing expertise, and authority in the sports niche is a prerequisite to success.
| | |
| --- | --- |
| Program | Commission |
| Fanatics.com | 10% |
| Lids.com | 6% |
| FansEdge.com | 8% |
| NHLShop.com | 8% |
| MLBShop.com | 6% |
| NBAStore.com | 6% |
| NFLShop.com | 6% |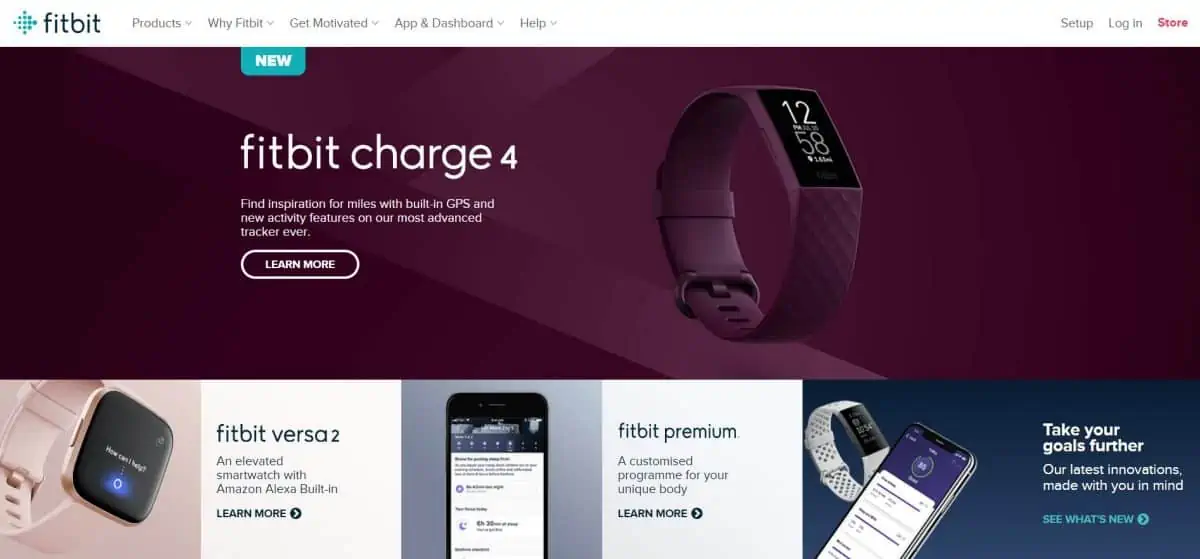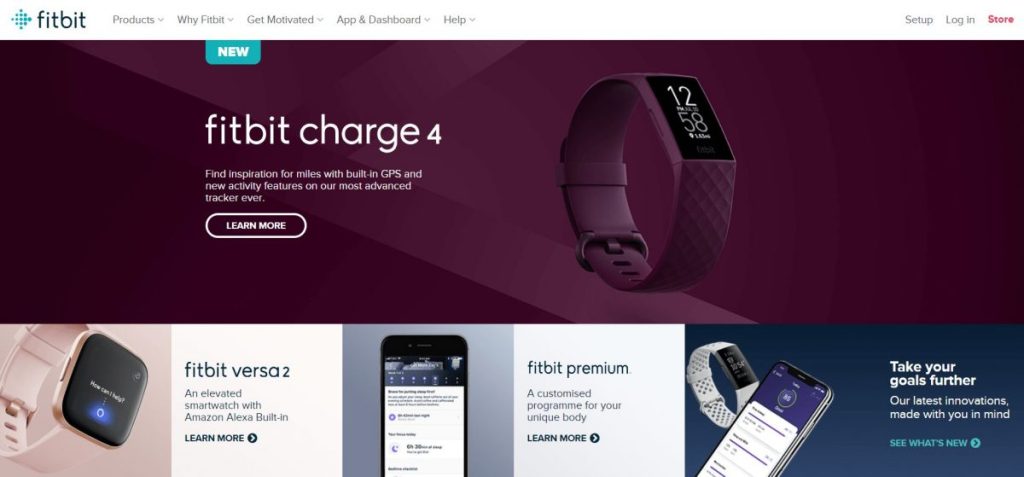 FitBit is an ultra-popular fitness brand that offers some of the world's best activity trackers. They offer smartwatches for every fitness level and help men and women of all ages build a healthy lifestyle.
The company's excellent reputation and its brand value make the activity trackers an easy sell. You also get access to tons of creative assets, and more are made available frequently.
While becoming a Fitbit affiliate is a great way to turn your passion for sports and fitness into a business, its program does have its pitfalls.
The commission rate starts at a low of 3%. Higher volume affiliates are eligible for better commissions, but you will need to contact their support team for more details.
Overall, though, Fitbit is a great brand to be associated with, and their products can complement other affiliate products you market perfectly.
Many companies create effective supplements for fitness; however, Gainful stands out by filling a void other companies oversee.
The Gainful team realizes that different people have different fitness levels, and also acknowledges the fact that people have different fitness goals.
The company creates personalized fitness protein powder that can help your audience attain their fitness goals with greater ease.
They help customers find the perfect supplement mix with ease – all they have to do is take a five-minute quiz. The blend is delivered to the customer's doorstep, and customers can also opt to receive the blend every 30 days automatically.
The striking marketing assets and high commission rates make it one of the best sports affiliate programs for beginners.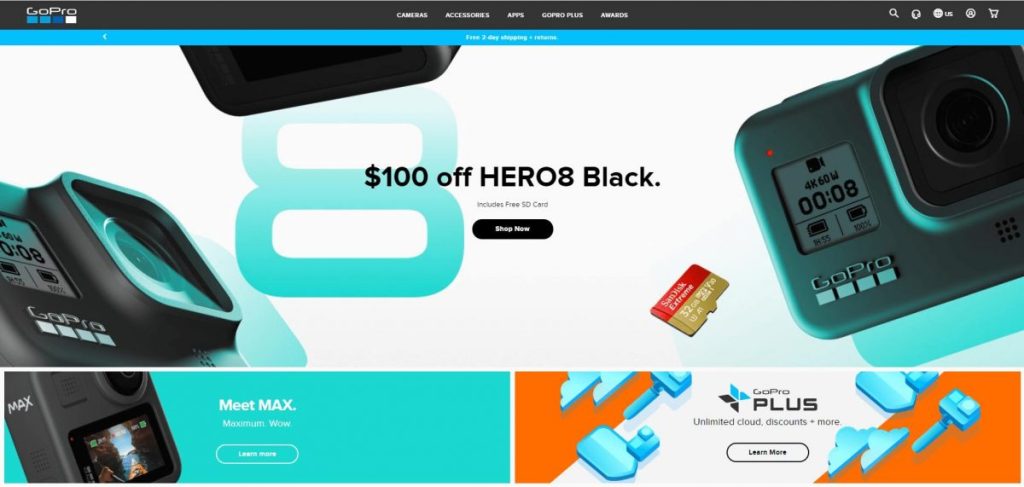 GoPro is one of the best-known technology companies in the sports industry – they're involved in almost every sport there is!
In addition to offering arguably some of the most versatile cameras that exist, they also provide all the accessories one would need to nail a shot.
Sports fanatics don't need to rely on any other brand for their creative needs. They offer everything from mounts and mods to bags and cases.
The brand value is often the only thing needed to make a sale.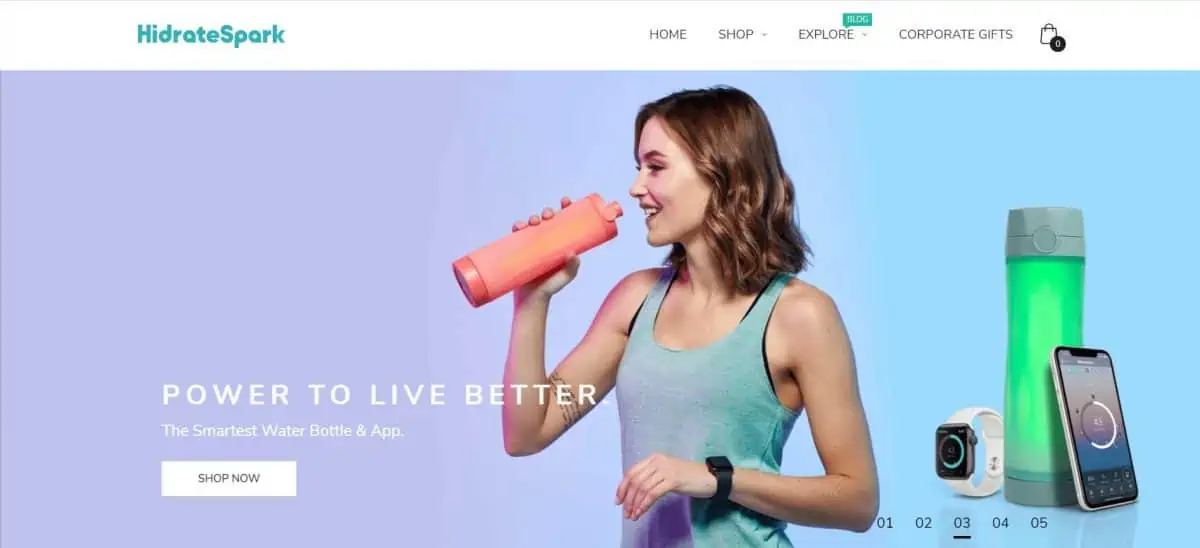 HidrateSpark is the most innovative tech company in the sports and fitness industry right now. They offer affordable smart water bottles that can create custom hydration goals based on personal parameters.
It syncs with the most popular fitness trackers, including Fitbit and Apple Watch, but the most attractive feature of the water bottles is that they glow to remind you to keep yourself hydrated.
Selling it should be super easy – because regardless of what niche in sports you cater to, a cheap smart water bottle is an accessory people would love to buy.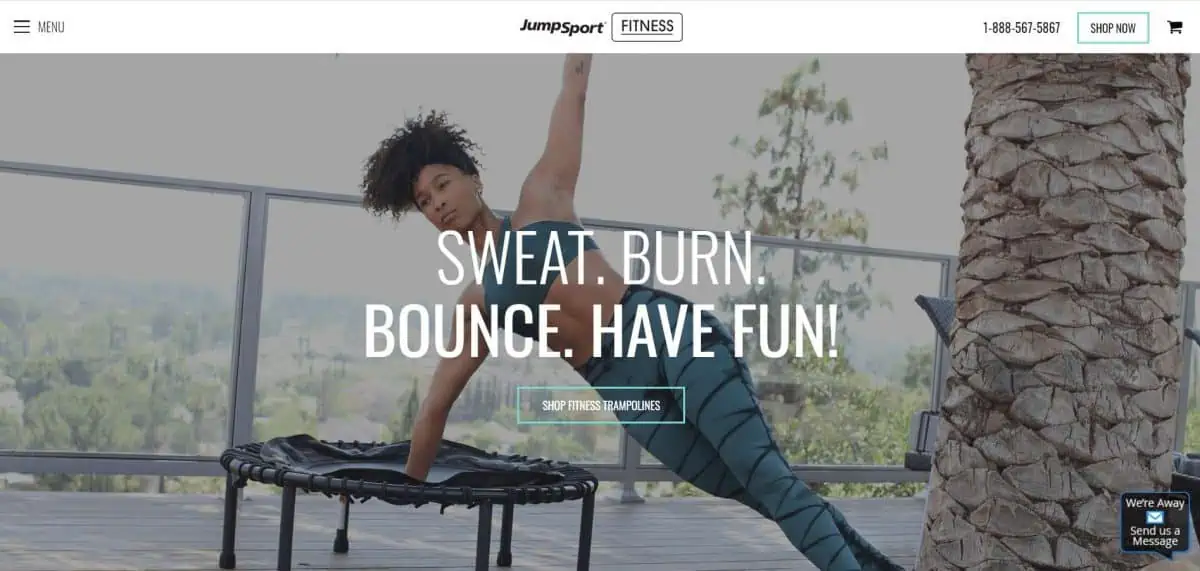 Fitness enthusiasts love trampolines – and for good reason!
Studies show that consistent trampoline training improves running speed and trunk strength. There couldn't be a more perfect product to market to high-intent audiences in the fitness niche.
JumpSport Fitness focuses all of its resources to produce premium trampolines for all ages and weights.
Not only are the products an easy sell, but the decent commission rates also make marketing a lot more lucrative!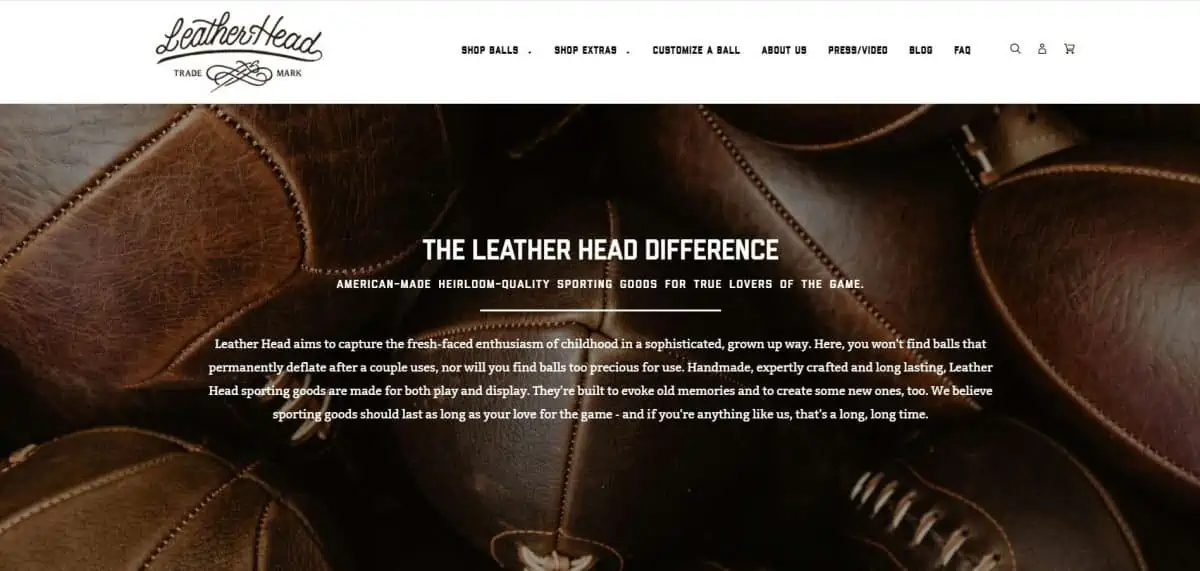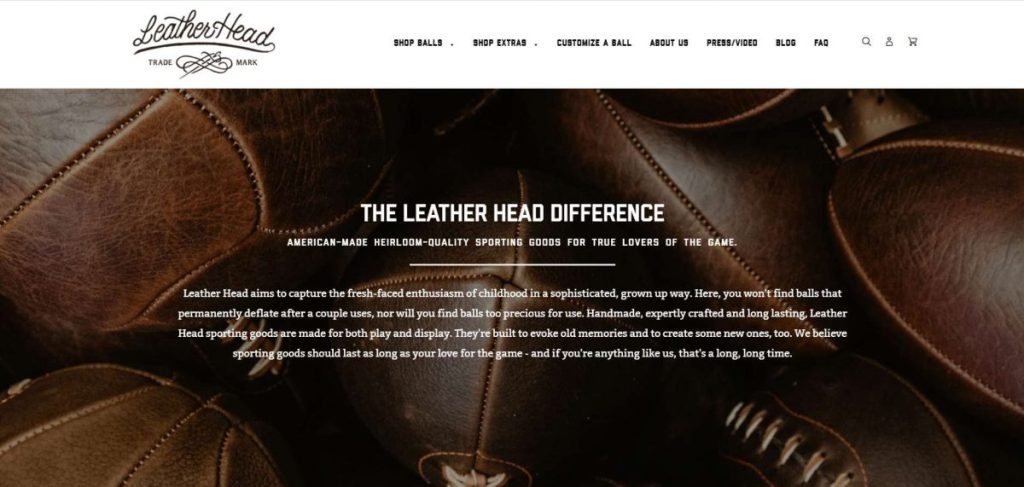 Regardless of if you have a blog in the basketball, baseball, rugby, or soccer niche, Leather Head Sporting's balls can be the perfect product to sell to your audience.
Handmade leather balls are something every sports fanatic loves to indulge in.
Leather Head Sporting not only gives your audience access to premium quality American-made leather balls, but it also gives them the option to make custom leather balls and purchase medical leather balls.
In addition to the novelty factor, the high average earnings per click value (EPC) of $132.50 makes it a must-sell for sports affiliates targeting any niche.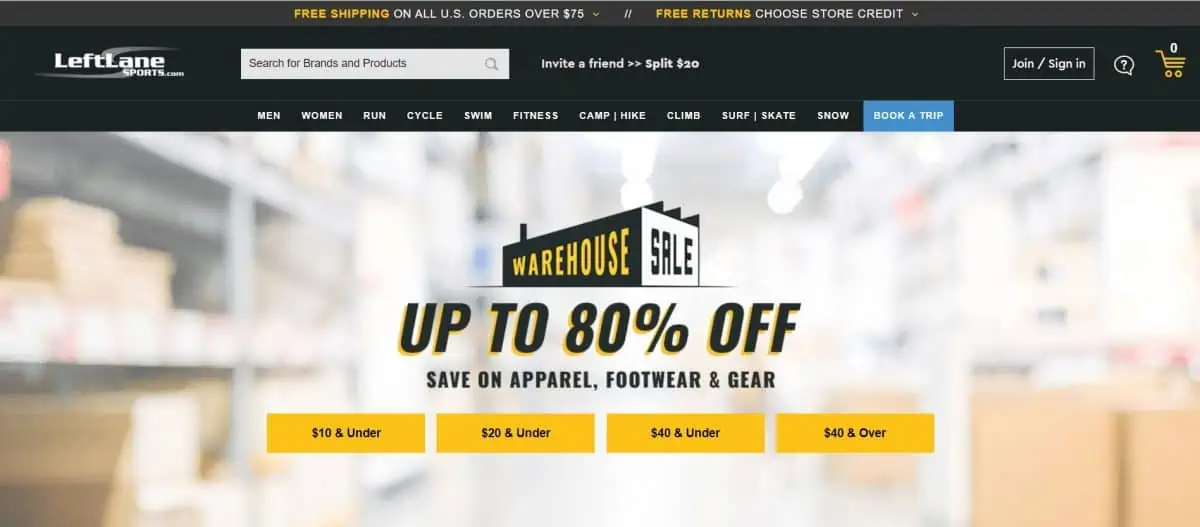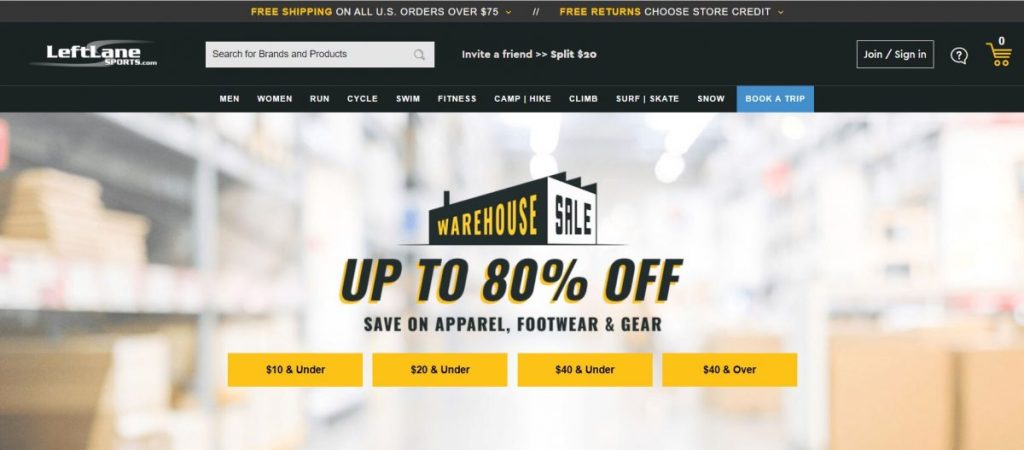 LeftLane Sports offers a rich selection of footwear, apparel, and accessories for running, trekking, cycling, swimming, surfing, and skating.
Their excellent pricing is already enough of a sale-driving factor, but LeftLane does you one better by not compromising on product quality.
The company also boasts a conversion rate five times higher than the industry standard, making it one of the best sports affiliate programs to join.
If you have a blog in any outdoor sports niche or have a fitness blog where you help people with their physique, recommending LeftLane's best products can be one of the easiest ways of monetizing your blog.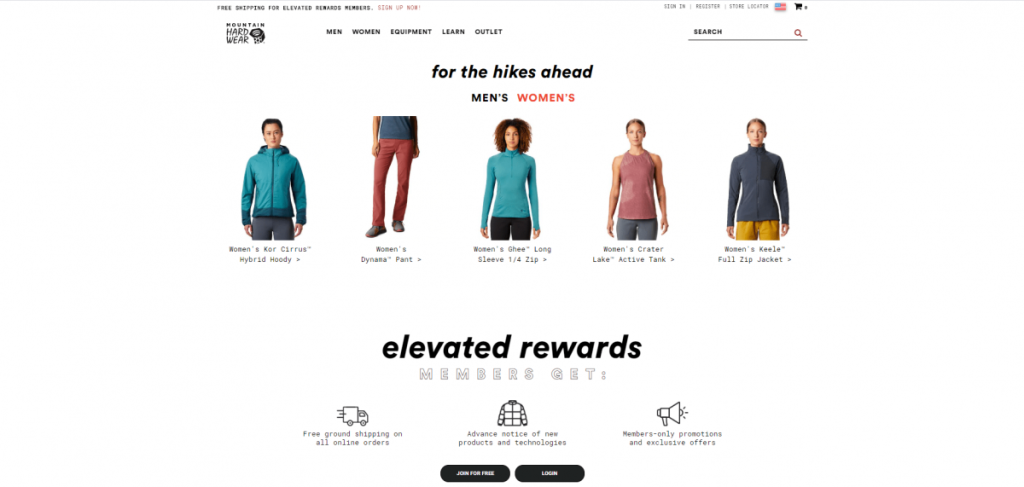 Mountain Hardwear offers attractive tank tops and hoodies and sells pants and shells for both men and women.
Their focus on quality and comfort is apparent, and their products are robust and don't tear easily – because they're built to withstand the wear and tear hiking and climbing brings with it.
The company also offers tents, sleeping bags, and backpacks that boast industry-leading quality and design, and their competitive pricing only makes it that much more of an irresistible buy.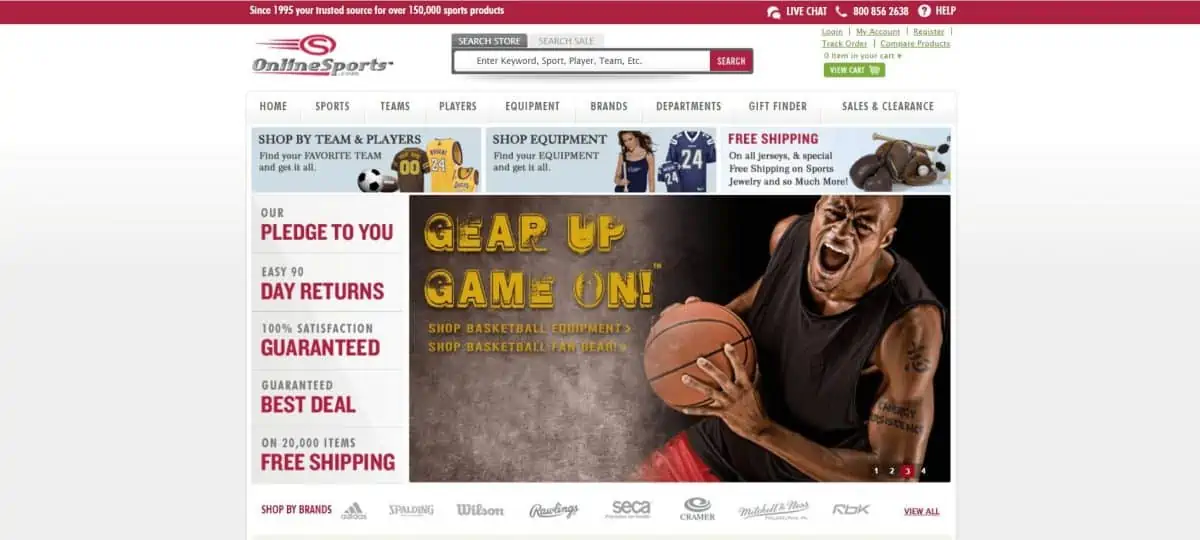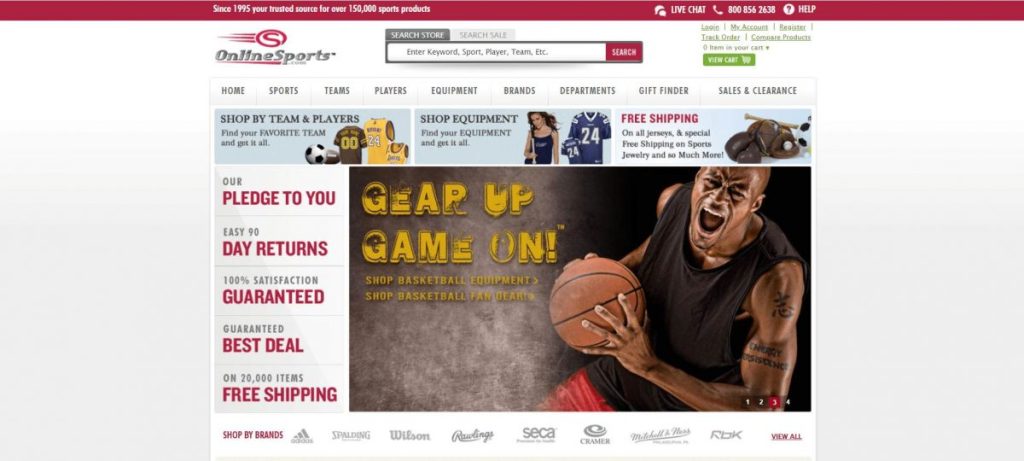 If reputability is what you're looking for in the brand that you market for, there couldn't be a better option than Online Sports.
The company has been a part of the online sports products market since 1995, making it one of the oldest companies in the industry.
It is also one of the largest companies in the niche, offering over 150,000 items, including apparel, accessories, memorabilia, and even supplements.
Commission rates are on par with contemporary industry standards, and the $125 average order size makes joining their sports affiliate program a no-brainer.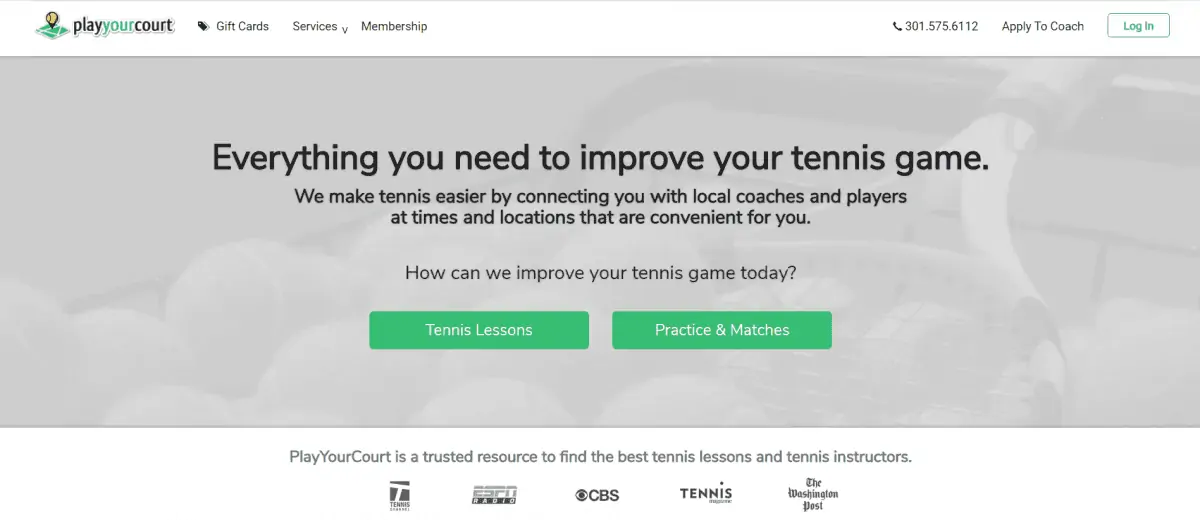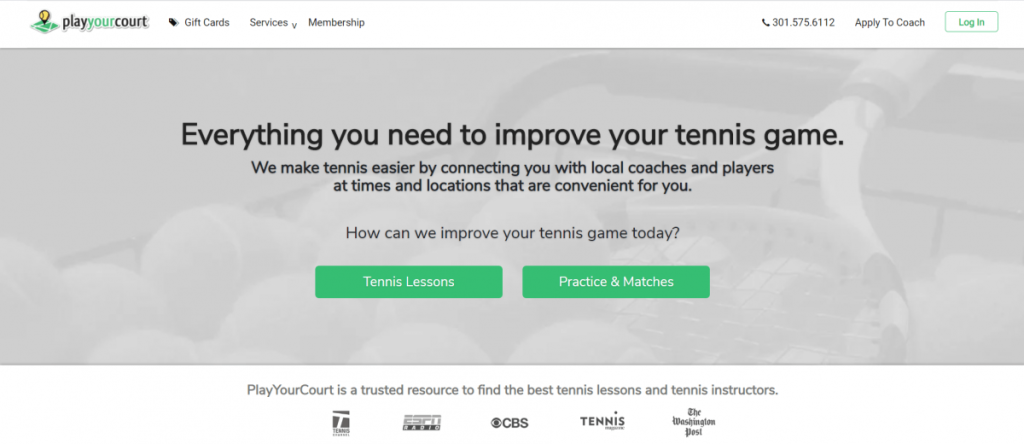 Unlike other entries in this listing, PlayYourCourt offers services and not products.
They connect Tennis players and enthusiasts to coaches and other players so they can learn to play better and also practice and hone their skills.
You can tap into your network of Tennis players and enthusiasts and connect them to the best coaches in their area.
Their brand ambassador program pays you $15 per sign up you make, but there is a flipside – you will need to pay $5.99 to enroll in the program first.


Tickets to events like the Super Bowl and the NCAA Tournament virtually sell themselves.
You can get a cut of the profit for supplying these tickets to the right audience via PRIMESPORT.
Once you sign up, the company provides you with banners and text links that you can include on your website to make sales.
The commissions you receive are performance-based and are entirely at the discretion of the company.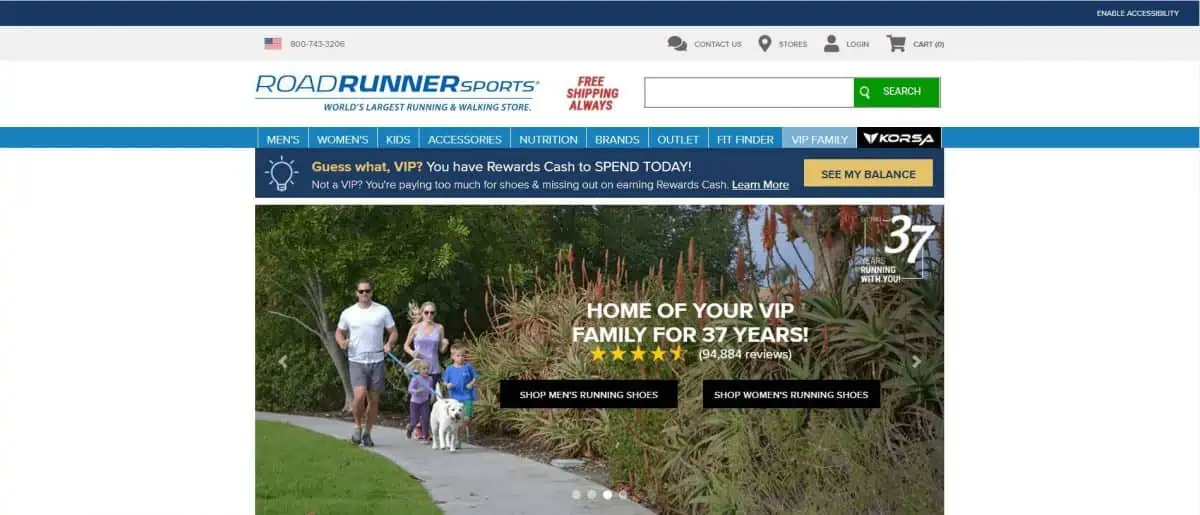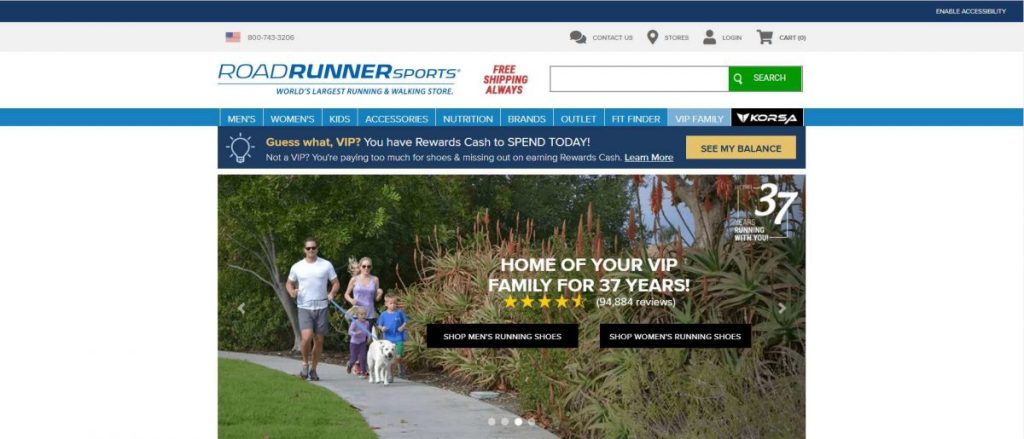 Road Runner Sports is the world's largest running and walking store. They sell premium quality shoes, apparel, and accessories for men, women, and children.
They also sell custom insoles, fitness trackers, and injury prevention and treatment items.
This family-owned business has supplied customers with sports products from the best brands since 1983, and one of the best things about the marketplace is that shipping is always free.
The excellent pricing and the rich selection of products across premium brands are what makes earning commissions with Road Runner Sports easy.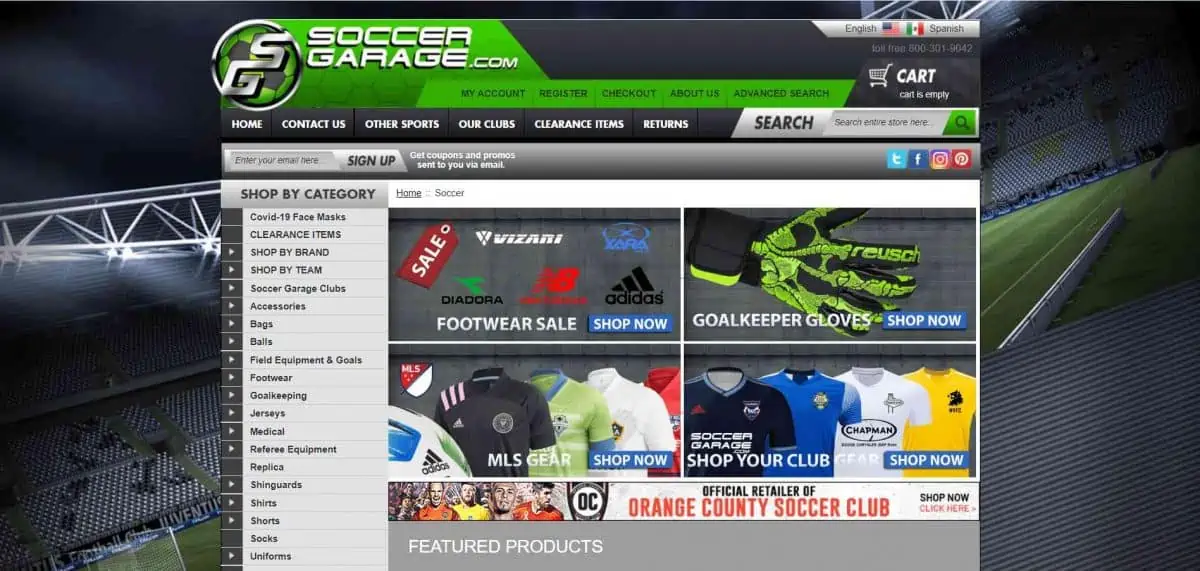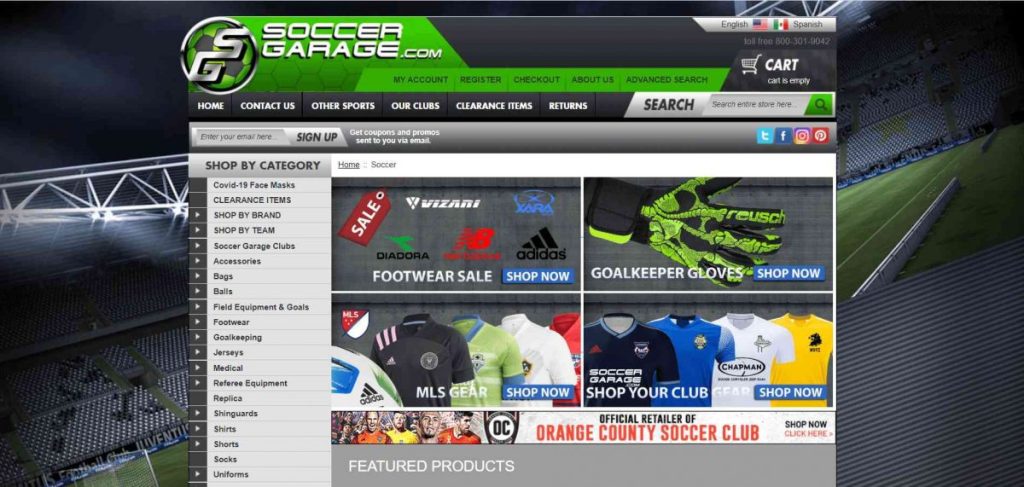 If you're looking to reap the benefits of the best football affiliate program in the industry, you must join Soccer Garage.
The marketplace offers all types of football gear – from shorts and jerseys to referee equipment.
They also offer a range of field equipment and goals, bags, and shin guards. Accessories like game tables and memorabilia are also available.
The company's average order value is $100, and since you can make up to 10% commissions per sale, you do not want to miss your chance to market their products.
| | |
| --- | --- |
| Monthly Sales | Commission Rates |
| $1 – $3,499 | 7% |
| $3,500 – $5,499 | 8% |
| $5,500 – $7,499 | 8% |
| NHLShop.com | 9% |
| $7,500 and above | 10% |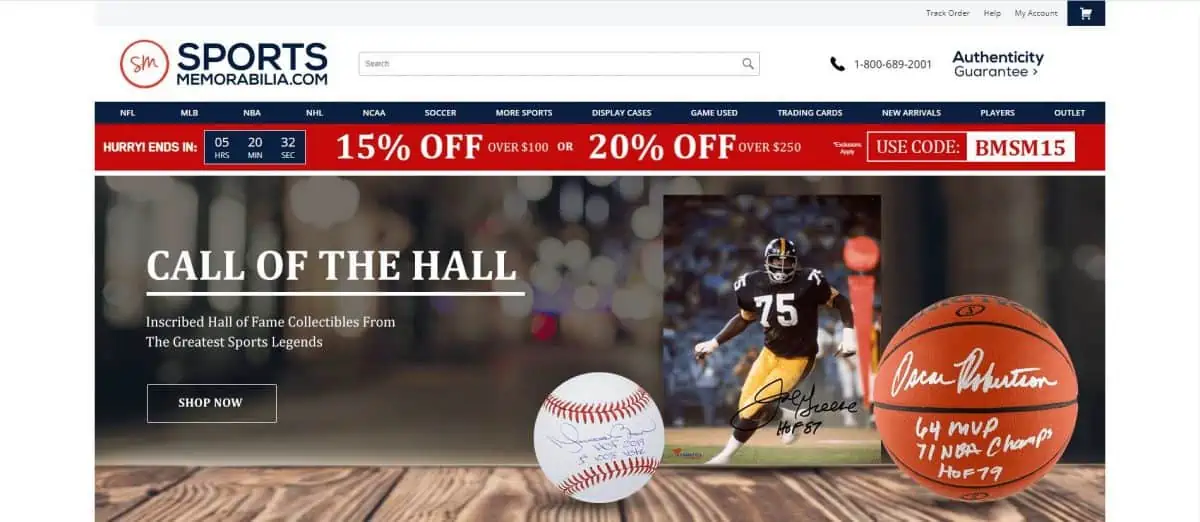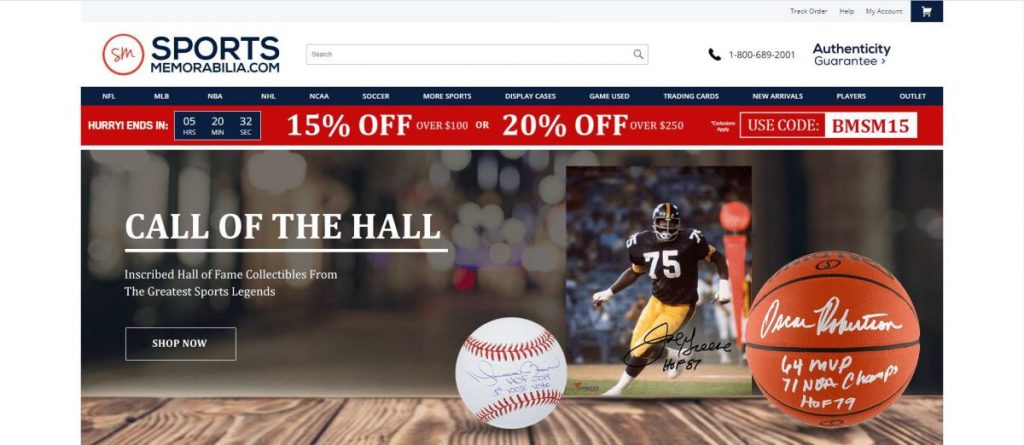 Sports memorabilia goes for high prices, and tapping into the trove of authentic memorabilia the company has to offer can be an excellent way to make money.
Fanatics, the online retail company, now manages the website. The company has over 500,000 authentic pieces of sports memorabilia for sale.
Aside from the novelty factor of the products, the high commission rates, and the rich selection of marketing material offered to make it a sports affiliate program every marketer should leverage.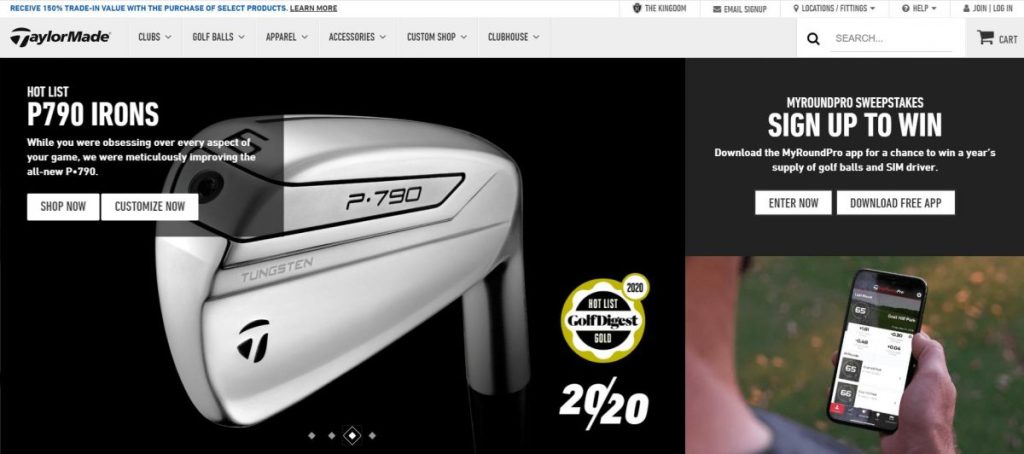 TaylorMade Golf has been manufacturing golf clubs for over four decades. The company has a history of creating revolutionary products, which is one of the reasons why Adidas subsequently bought the company.
Its reputation for delivering the best quality in the golf industry makes its products super easy to sell.
The company is headquartered in California, and in addition to world-class golf clubs, TaylorMade Golf also sells golf balls, apparel, accessories, and custom clubs.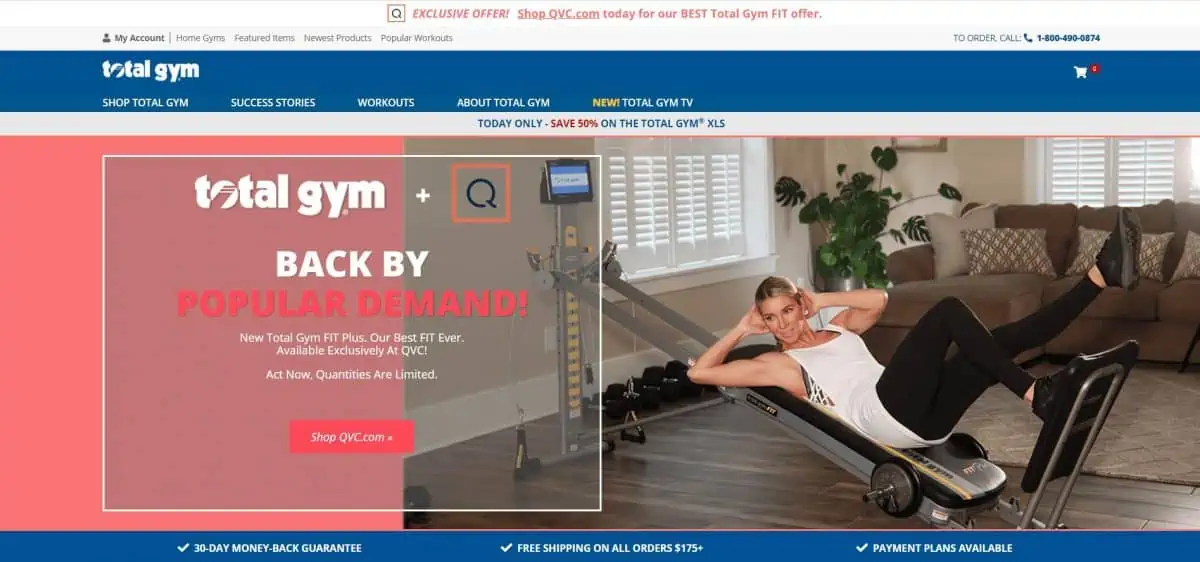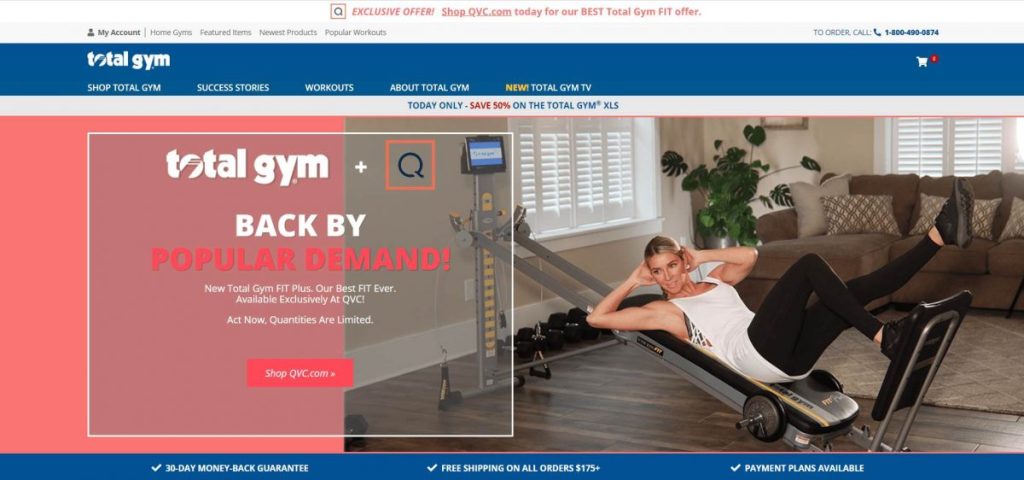 Total Gym's equipment has been sold on TV thousands of times, and Chuck Norris and Christie Brinkley have endorsed its products for over 15 years, which is a testament to the quality in itself.
The company's equipment supplies a gym full of equipment in one machine, making it an easy sell to anyone looking to get fit. Coupling the details with thousands of success stories should make selling it a breeze.
The best part is that they offer high commissions and have a long cookie duration, which, coupled with their excellent marketing assets, is all you need to drive tons of sales.
| | |
| --- | --- |
| Product | Commission |
| Core Trainer | 5% |
| Full Unit | 7.5% |
| Attachments | 3% |
| DVDs | 3% |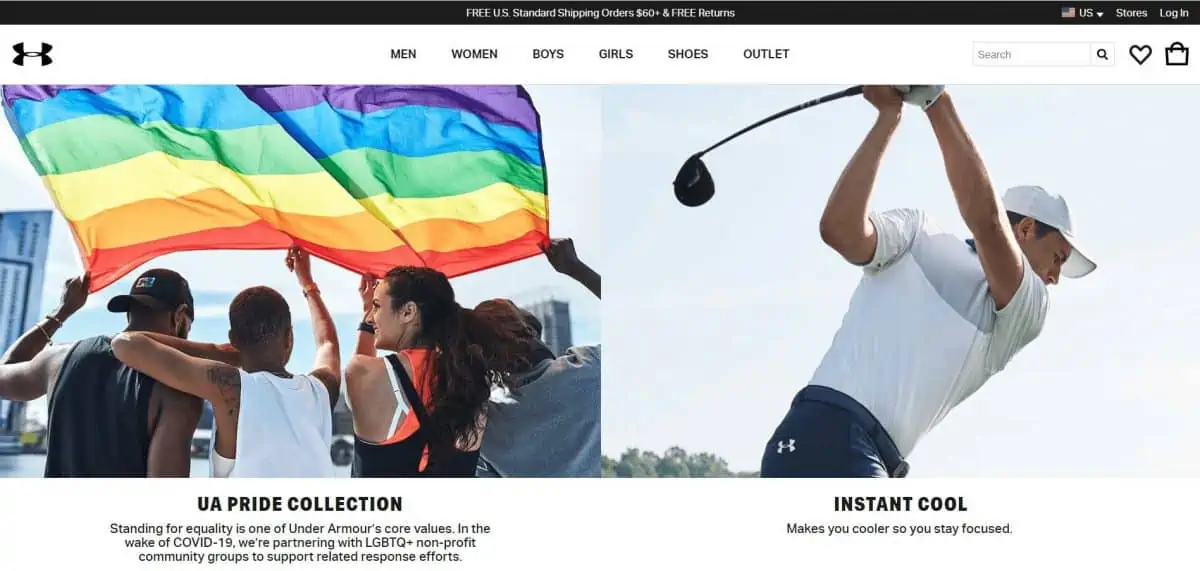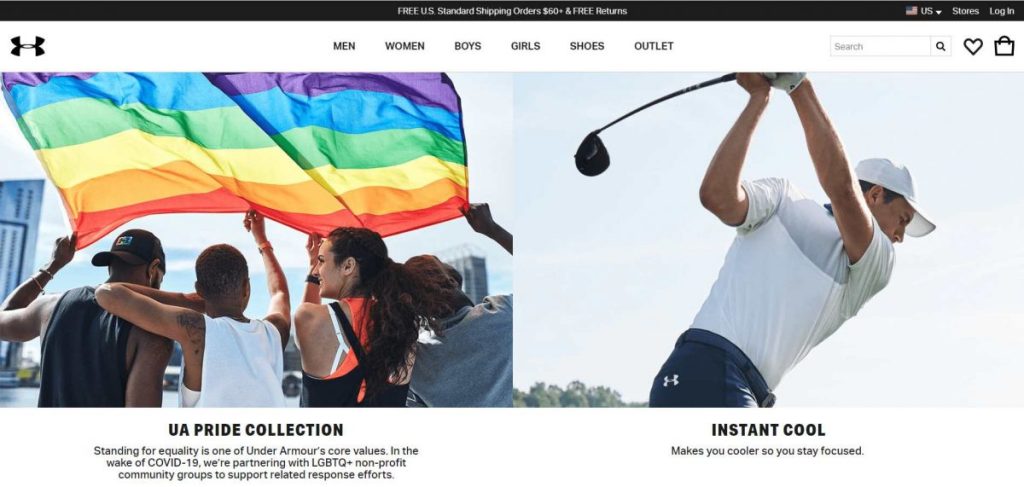 The company offers some of the best sports apparel and accessories available. They also have products for children!
Under Armour offers a vast range of shoes, tops, and bottoms designed to improve performance in specific sports. Regardless of the niche, you operate in, plugging Under Armour products is a sure-shot way of making profits.
They also offer some of the best cleats and spikes in the industry, and if you target the football niche, converting visitors into customers should be a breeze.
The quality of their products, coupled with the fact that customers spend a minimum of $100 when shopping Under Armour products makes their sports affiliate program among the best.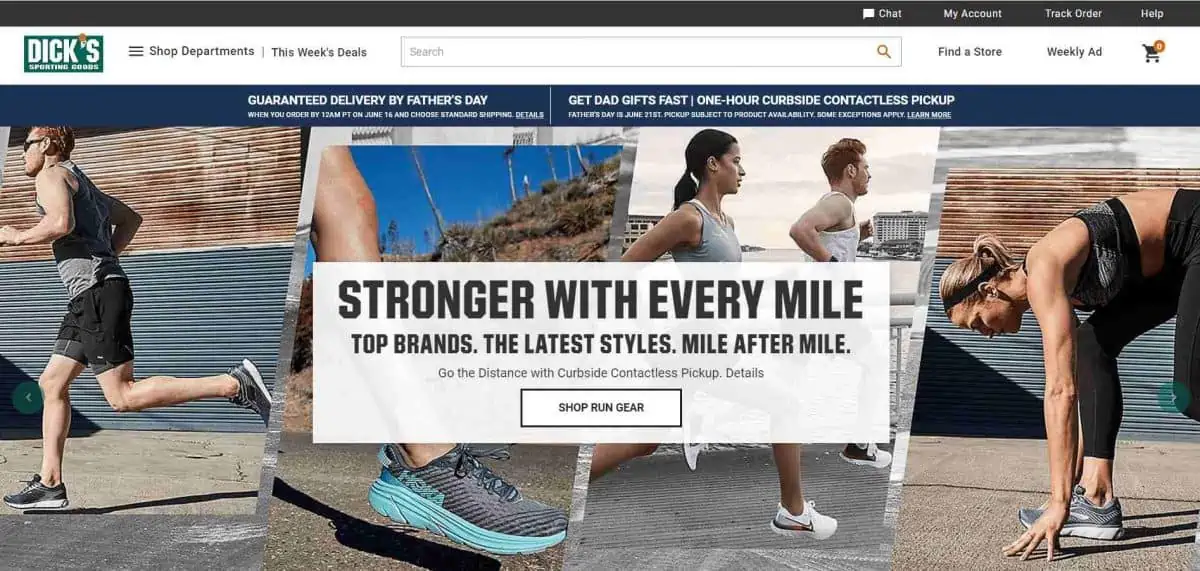 The company was founded in 1948 and has since grown to become one of the largest chains offering sporting goods.
The store offers everything sports-related – from equipment to apparel – for men, women, and kids.
They also offer survival gear and other accessories, which are products that both sell easily and bring in high profits.
When compared to industry standards, the commission rates they offer are low. But they more than make up for it with their high average cart values.
Sports Affiliate Programs: Conclusion
With this list handy, you no longer need to hunt for the best sporting affiliate programs.
All that's left for you to do is choose.
In addition to your commission targets, you must also keep in mind the compatibility of the products with your blog.
Changing niches – say from the football niche to the basketball niche – can be detrimental to your blog's performance, and may leave you in a position where you will have to start from scratch.
Keeping your preferences and constraints in mind will enable you to find the perfect affiliate marketing program in minutes.