Disclosure: Some of the links in this article may be affiliate links, which can provide compensation to me at no cost to you if you decide to purchase a paid plan. We review these products after doing a lot of research, we check all features and recommend the best products only.
Affiliate marketing is now one of the primary revenue sources for online influencers and bloggers.
Almost every business niche has been explored and overrun by such programs. Gaming, Fitness, Hosting, and the music industry also have a lot to offer to the affiliate marketing world. Having so many music affiliate programs out there, it's always difficult to pick the best affiliate offers.
Music is a part of everyone's life, even those who are not musicians. People listen to their favorite artists, search for fresh local talents, or want to know what their favorite celebrity is listening to during their workout.
These are all examples of the modern-day affiliate marketing avenues in music.
The modern-day affiliate programs cater to artists, learners, and even technicians involved in the music industry, and influencers from various niches can be a part of it to get a piece of the cake.
15 Best Music Affiliate Programs to Make Money in 2023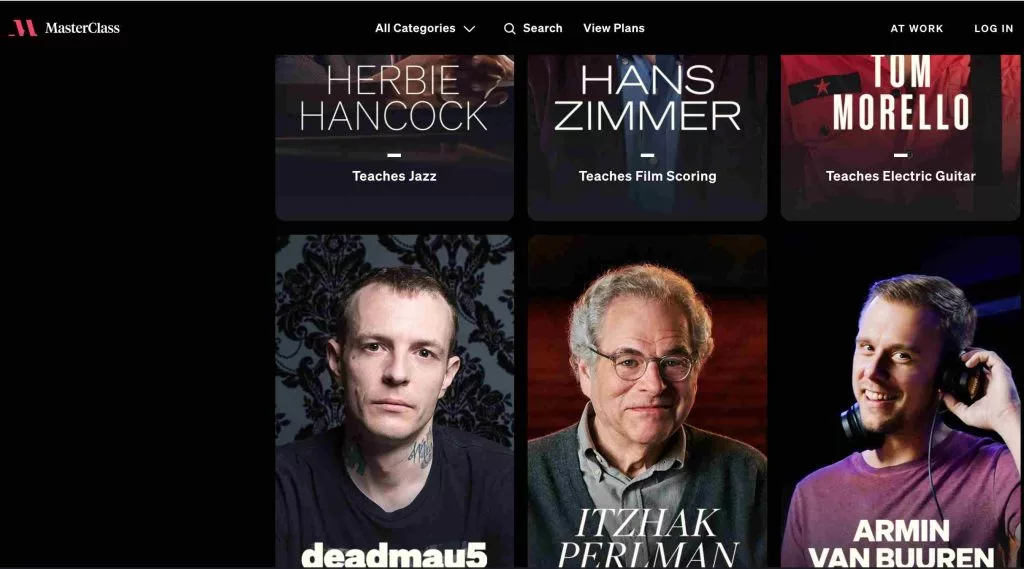 Masterclass is an online learning platform for various arts, including music, fine arts, culinary arts, and even business-related subjects. The educators are well-known achievers in their respective domains.
As the instructors are highly accomplished personalities, the classes are very enriching for the students. They offer a unique opportunity to learn from the very best. You can find the best artists in the music industry and promote the custom link of music affiliate program.
The Masterclass affiliate program is run through ShareASale and offers a 25% commission on each sale. The cookie period is 30 days. The program also pays a monthly bonus based on performance, and it can go up to $300 for a $12,000 sales target.
The music category features artists like Carlos Santana, Christina Aguillera, Timbaland, and Usher, to name a few. As the course fee is high, the revenues for influencers are also pretty good.
Guitar center is an online store for musical instruments and music-related products. The product range is massive, including guitars, basses, drums, studio equipment, software, and DJ equipment, to name a few. The store also lets users buy used products and has a dedicated section for vintage products. There is also an option to purchase home lessons or online lessons.
The affiliate program pays a commission of 6% on each sale. However, the cookie period, in this case, is relatively low at only two weeks. A third party is responsible for monitoring your commissions once they exceed $25.
With a massive collection of products, the Guitar Center's affiliate program is a good source of income if backed by heavy traffic.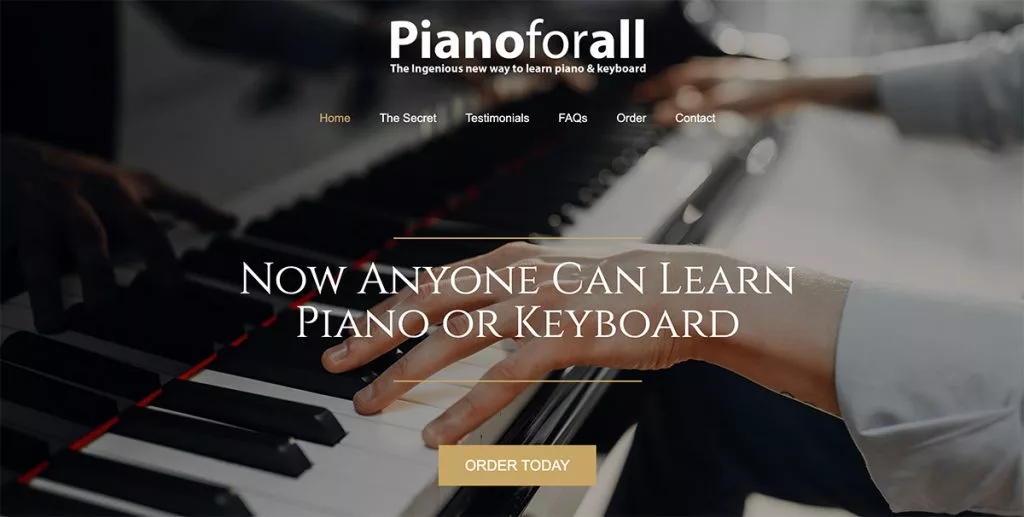 Pianoforall is one of the most popular online learning services today. It offers e-books and videos for aspiring artists at all levels to learn and improve their piano skills. There is also a DVD option for those who like to keep a backup. The service is not just limited to piano but is suitable for most keyboard instruments.
The affiliate program is very detailed and pays a staggering 60% commission on each sale. The cookie period is up to 90 days.
The sign-up process is easy. The company also provides ad resources to support marketers in building a campaign. The company is also very supportive of new affiliate marketers and supports them through various means.
This program is unique due to its high commission rates and generous cookie period, making it an unbeatable program in this genre.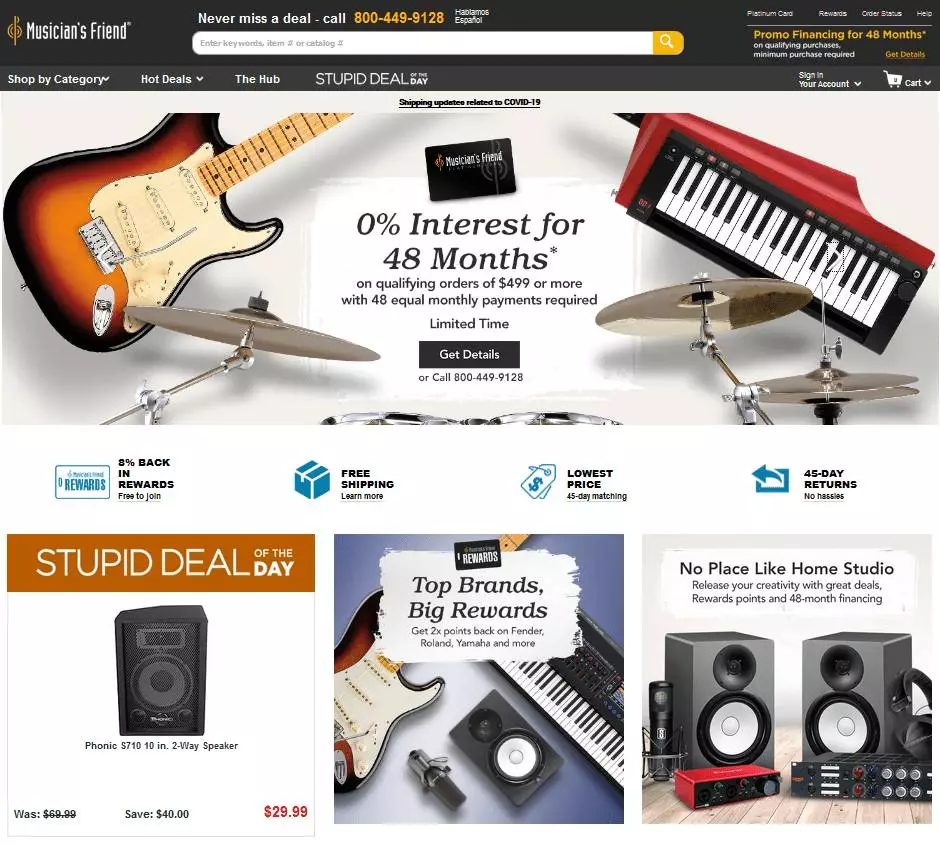 Musician's Friend is another online store that caters to almost all the needs of musicians. It has a vast collection of instruments and music gears. Their website has a variety of instruments as well as sound-mixing and playing equipment.
They provide excellent support and guidance to customers to assist them in making the right choice. There is also a refurbished product section on the website.
The affiliate program pays a 4% commission on each sale. The cookie period is 14 days. The program members also get access to exclusive deals and offer to boost conversions.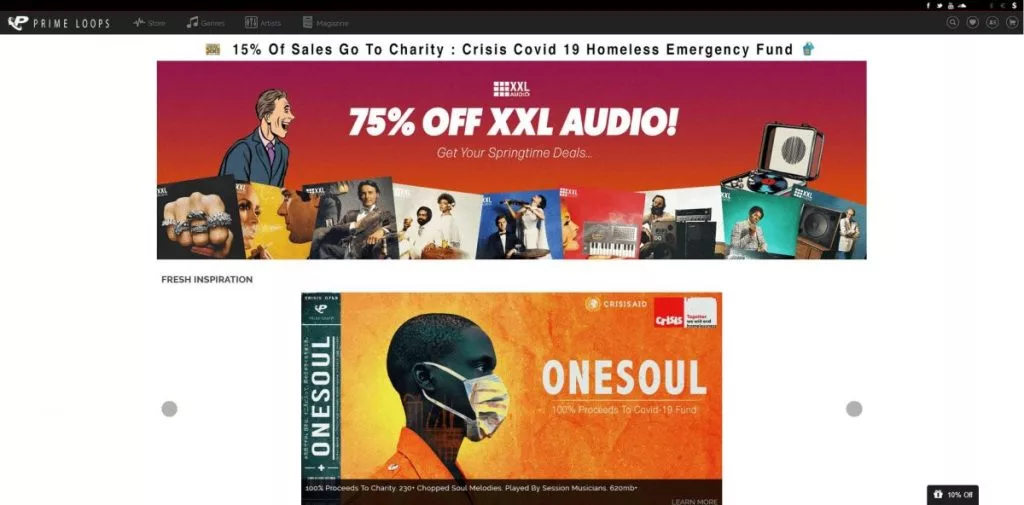 Prime Loops is an online library for music producers containing audio samples and music presets. The collection is not very big; however, the quality of the content is top-rated. The samples are from various music genres and could be heard before purchasing.
The affiliate program pays a commission of 20% on every sale. The payment is made via Paypal every quarter with a minimum payout of £100. The cookie period is not mentioned and will be disclosed once a marketer joins the program.
The commission rate is quite good for the price of the soundtracks. A music influencer can make good earnings from this program as buyers usually make more than a single purchase.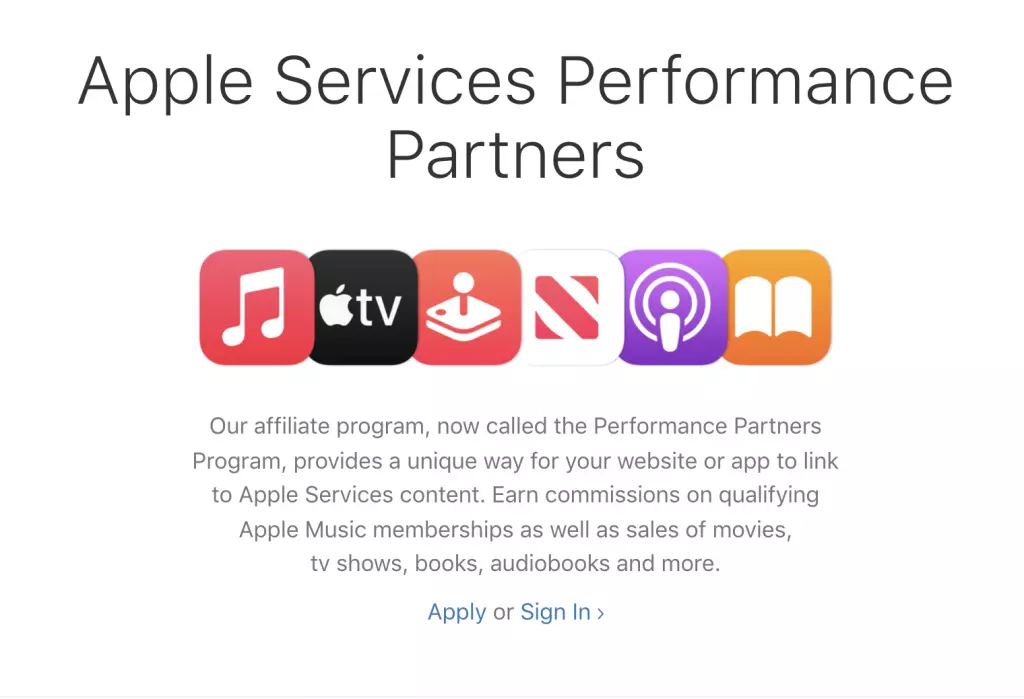 iTunes has a massive collection of songs, albums, audiobooks, movies, and TV shows. Moreover, it is immensely popular all over the world. This makes iTunes a very attractive platform to promote. Influencers who are not unique to the music niche can also use this platform to earn an income.
The iTunes affiliate program takes around 7 days to approve membership. Influencers can use the Blink app on their phones to generate links and share with their followers. The commission is 7% on sales, and the cookie period is 24 hours.
Payment is available 90 days after the sale.
iTunes' massive reach has made it a very powerful affiliate income source. An influencer with many followers can make a lot of conversion by a single tweet or Instagram post. Thus, if used the right way, this can be a real moneymaker.
Sam Ash is an online store dealing in musical instruments, pro audio equipment, and DJ equipment. They are the largest family-owned musical instruments seller in the United States.
The affiliate program pays a commission of up to 10% on every sale, and the cookie duration is 30 days. The commission, as well as the cookie duration, is higher than most other retailers.
Sam Ash works with LinkShare to monitor the traffic on their website as well as to track the earnings of the affiliate members.
However, for tax reasons, they do not accept affiliates from Arkansas, Connecticut, North Carolina, and Rhode Island.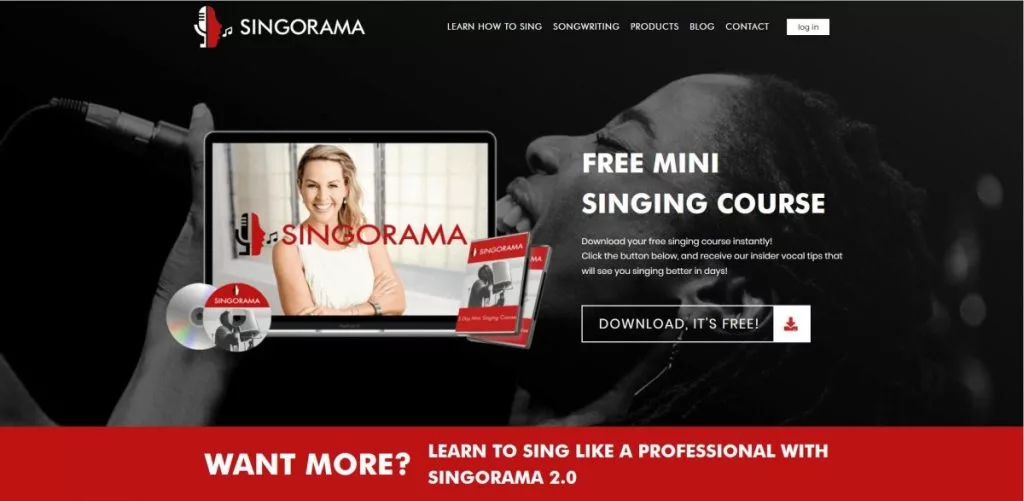 Singorama is an online learning platform for aspiring singers as well as songwriters. It helps those willing to improve vocal strength and expand their range. They have downloadable products and also physical products like DVDs that can be shipped to the customers.
The affiliate members make a whopping 70% of the sale in case of instant downloads and 40% of shipped products. The cookie duration is 60 days. Singorama partners with Clickbanks to monitor traffic and calculate member commissions.
With Singorama, members make commission not just on the initial sale but also on other promotional sales they make on their ends, such as one-time offers and more. This feature makes the Singorama affiliate program one of the top affiliate programs to earn money.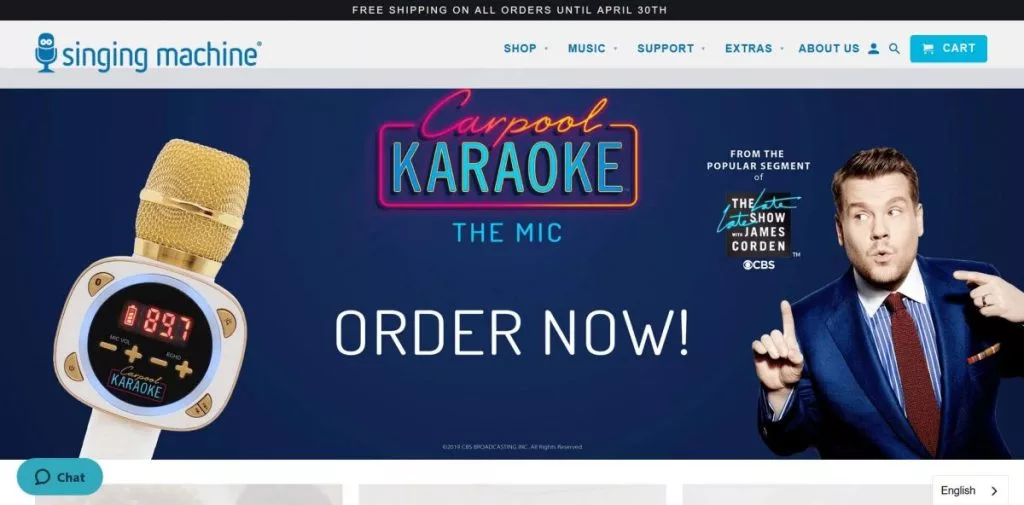 This one is for karaoke lovers. Singing Machine is a one-stop shop for all karaoke-related products. They feature devices with amazing features as well as a song library for karaoke enthusiasts. This company was the first of its kind in the United States.
Their affiliate program pays a commission of 5% on each sale, and the cookie period is 30 days.
For influencers, this is a unique platform with not a lot of competition. The products are reasonably priced and of high quality. The company is well-reputed, and many families would enjoy having something like it in their homes.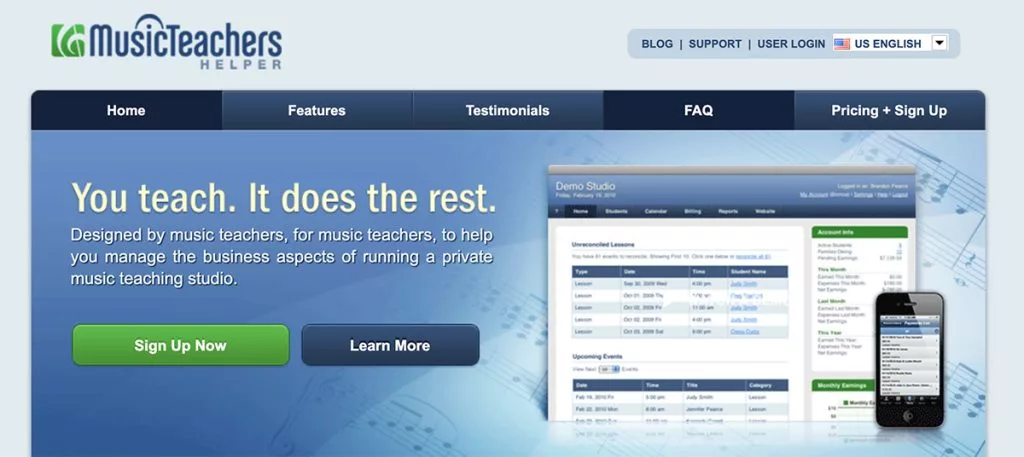 The Music Teacher Helper is a guide for music teachers to manage their business. It helps them keep track of their students and better manage their incomes and accrued revenues.
The affiliate program pays a commission of 20%. However, the cookie duration can be known only after subscribing to the affiliate program. As the software is paid, members can make a commission every month for as long as the subscriber is paying the monthly fee. The monthly fee varies depending on the type of plan opted for by the user.
Influencers can benefit by promoting this company as it offers a unique solution, specially catered to the needs of the music teachers.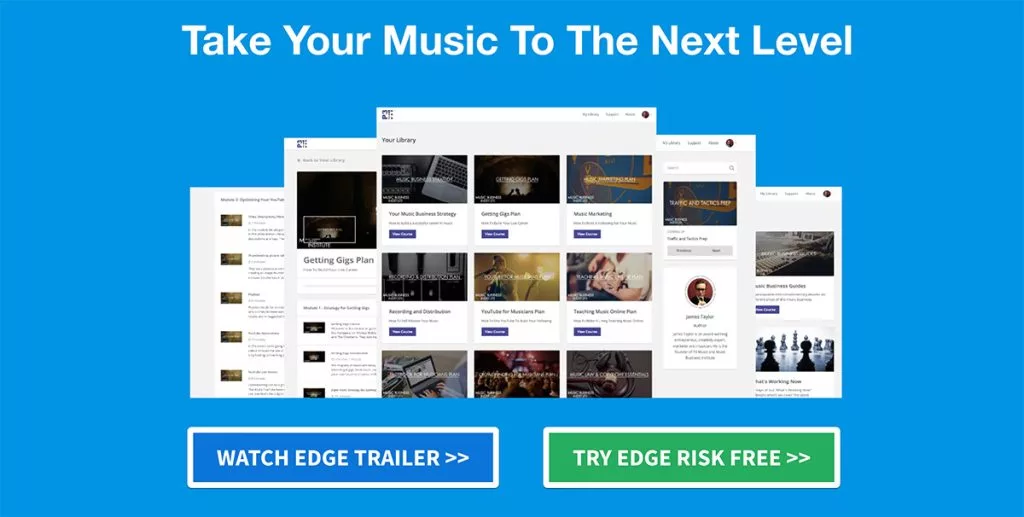 The Music Business Institute is an online platform to help budding musicians and artists to break into the music industry. They help artists understand the industry better and grow their fan base and gain popularity. The artists can secure more work and ultimately sell their music to the world better.
Being one of the best music affiliate programs they pays a 50% commission, and the cookie period is 45 days. A course costs around $300 per year, so the commissions can add up to a significant amount quickly.
Furthermore, the company also runs promotional offers that let influencers make more earnings. Apart from the high commission, their support for new artists is another big reason why many influencers promote their services.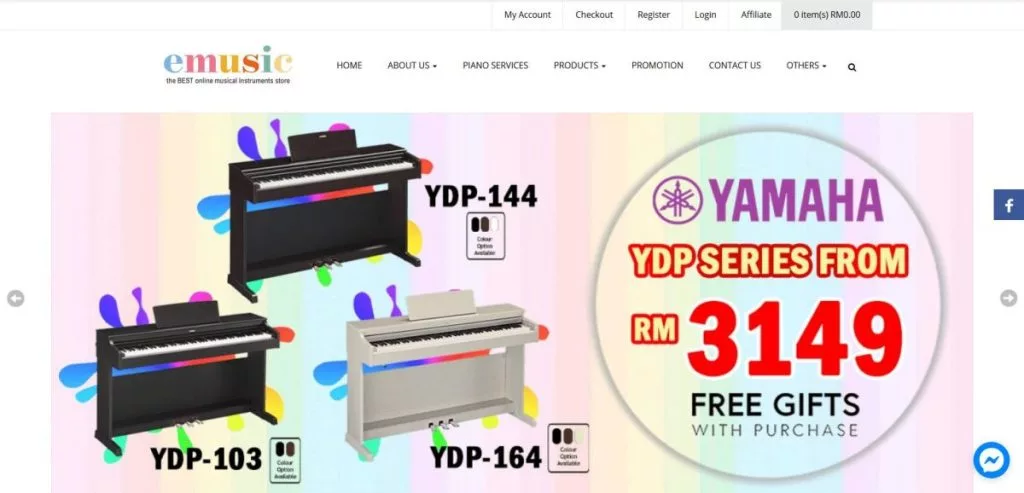 Emusic is a Malayasian online store for musical instruments. They feature instruments such as pianos, clarinets, flutes, trumpets, violins, and many more. The products are reasonably priced and are of top quality. They often offer products at a discounted rate and run promotional offers.
The website does not specify the commission per sale or the cookie duration.
However, they are one of the few online musical stores in Malaysia to have an affiliate program. Influencers with a substantial number of followers in this region can earn a good income through this website.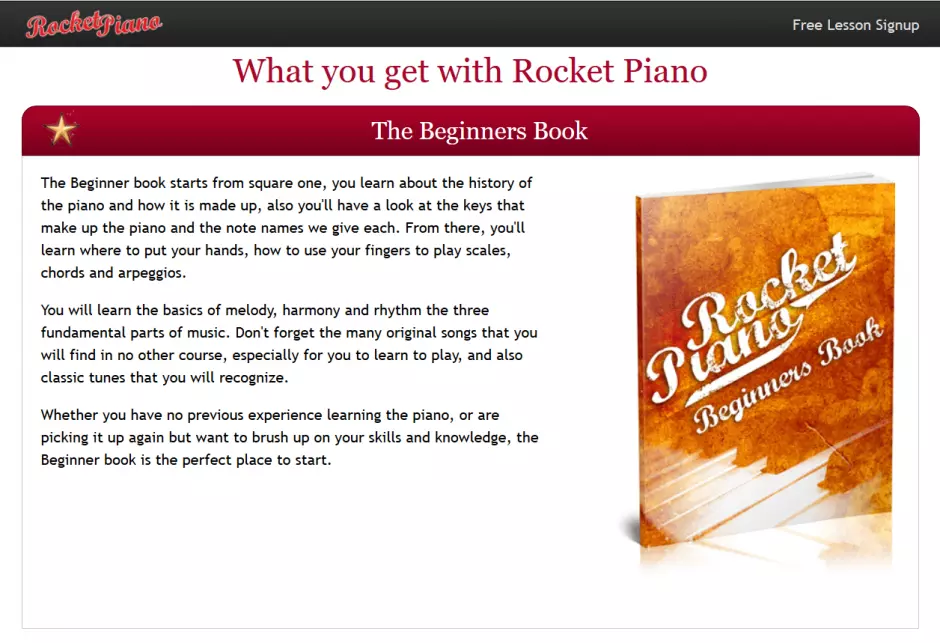 Rocket Piano is an online guide to learning to play the piano. It has step-by-step instructional videos to guide learners gradually throughout the process.
They pay 75% commission on video downloads and 25% for hard copies. The cookie tracking is done for 90 days. These are very generous numbers and one of the highest in the piano teaching niche.
The website is popular amongst influencers as the service has excellent reviews, and the rewards are just handsome.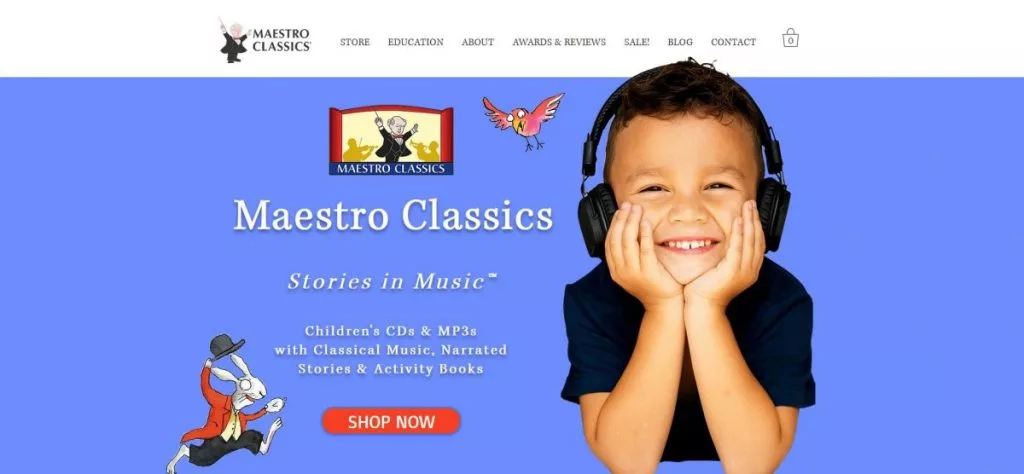 Maestro Classics is an online store exclusively for those who love classics. The store has an MP3 as well as a CD collection. Some of the collections include "The Tortoise and The Hare," "The Story of Swan Lake," and many more.
The website also offers articles on music education for teachers or parents willing to teach their kids about music.
The affiliate program pays a commission of 20%, but the cookie duration is not known. The payments are made at the beginning of each month via PayPal.
The uniqueness of the store and its aim to educate children about music is what attracts the influencers toward this platform. There are not many services like this at the moment.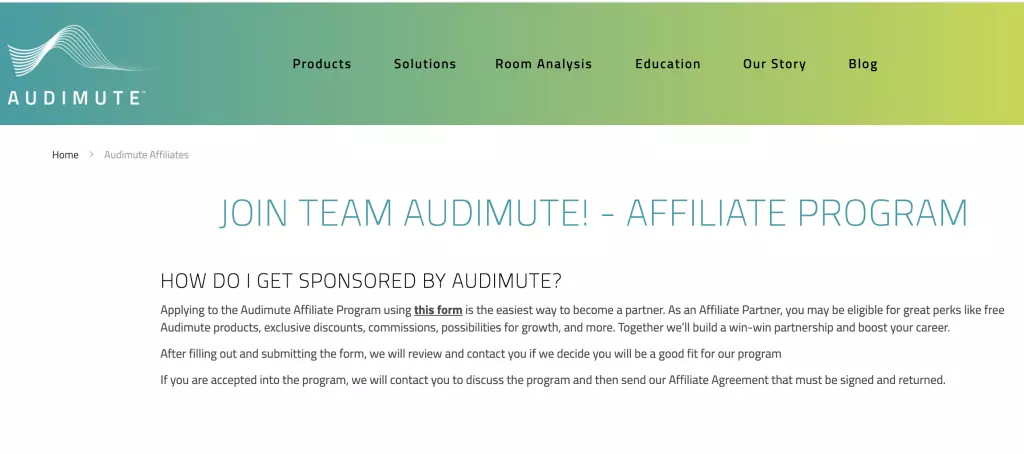 Audimute is a family-owned business offering soundproofing solutions. The products include wall panels and sheets, tiles for ceilings, sound barriers, and installation hardware, to name a few.
The company also offers all-around soundproofing solutions for homes, offices, and studios. In short, they have all products and services related to soundproofing.
This affiliate program is easy to join and pays a commission of 5% on each sale. The cookie tracking duration is 60 days.
The high-quality products and the excellent service provided by this company, and the fact that they solve a problem encountered by almost every musician, make it one of the best affiliate programs to make money in 2023.
Quick Links:
Best Music Affiliate Programs: Conclusion
The above-listed programs touch almost all the different aspects of the music business. However, these programs are not limited to influencers exclusive to this niche.
Anyone can benefit from these top music affiliate programs using the right approach and content creation techniques. If you just planning to start affiliate marketing, here are the most profitable niches with low competition.