Disclosure: Some of the links in this article may be affiliate links, which can provide compensation to me at no cost to you if you decide to purchase a paid plan. We review these products after doing a lot of research, we check all features and recommend the best products only.
Do you have a CBD niche blog and looking for the best CBD Affiliate Programs?
CBD niche is exploding these days as products owners are paying heavy affiliate commissions. Although promoting this niche can be a little challenging, here is the list of the best CBD oil affiliate programs.
CBD is the non-intoxicating cannabinoid compound found in cannabis and is known to have many medicinal properties. The compound is being researched extensively for its pain relief benefits as well as its impact on certain neurological illnesses.
Recently the production and use of CBD drugs have been legalized in many US states. Consequently, the demand for CBD products has skyrocketed. Consumers are buying CBD oils, vapes, and even CBD gummies.
The massive influx of CBD products has created an opportunity for influencers to promote different products and profit from this cannabis rush. A prime source of revenue for such influencers in the various affiliate programs.
The CBD affiliate programs pay high commissions and have a lucrative cookie period.
Health bloggers, YouTubers, and Instagrammers with high-quality content and steady traffic can make handsome earnings through such programs.
Below, we have listed the Top 16 Best CBD Affiliate Programs for Health Bloggers in 2023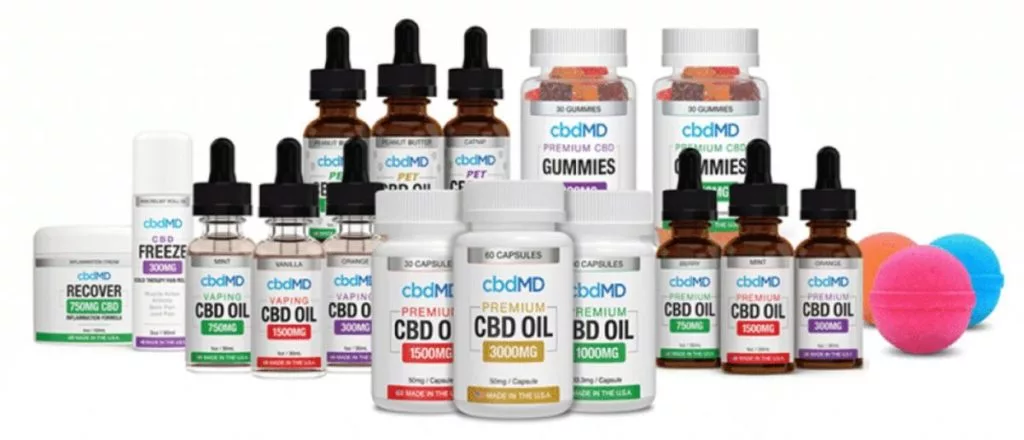 | | |
| --- | --- |
| Commission rate | 20% starting |
| Cookie duration | 30 days |
CBDMD is one of the most famous names in the CBD market. Several celebrities and athletes have endorsed them. Influencers find it easy to promote this company as the brand is already trendy among consumers.
CBDMD offers a wide range of products—including oils, capsules, and pet products. The price is reasonable, making it a go-to brand for users.
The company is very transparent and provides clear information regarding the composition and testing of its products to ensure that its customers know what they are buying.
Their affiliate program pays a commission starting from 20% and growing with time. The site cookies last up to 30 days. The high brand value, along with the good commissions, make this an excellent choice for health bloggers.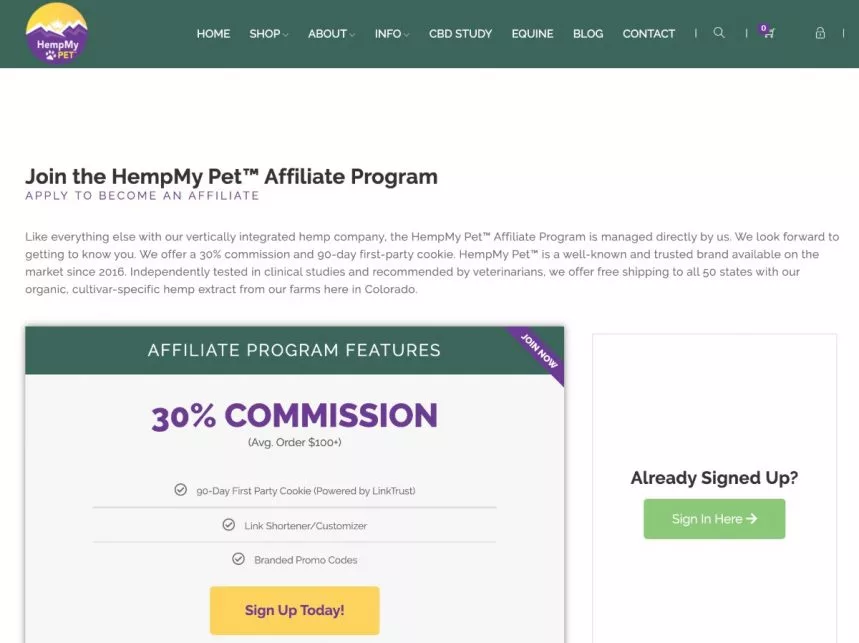 | | |
| --- | --- |
| Commission rate | 30% starting |
| Cookie duration | 90 days |
Hemp My Pet ships its products for free to 50 states straight from its Colorado farms. The company is one of the biggest producers of organic CBD pet products.
This store is appealing to consumers with pets. It offers a wide selection of products like hemp seed oil, hemp dog treats, equine olive oil, and coconut oil.
The affiliate program pays a commission of 30% on each sale and pays the marketers every month. The cookie period is a staggering 90 days, which is a big bonus for influencers.
The company also offers shortened or customized links and promo codes to its marketers.
Leaf Remedys CBD sells the oils that are sub-zero extracted from the highest quality organically grown Colorado hemp.
The advantage of this extraction method is that a high-quality hemp plant can become a full spectrum extract without any further extractions resulting in a more preserved and purer Full Spectrum oil retaining all the natural cannabinoids and terpenes.
The high-quality full-spectrum extract is a much more promising therapeutic choice than oil extracted using other extraction methods and chemical processing which results in a full spectrum oil more known as a distillate Full Spectrum that is not as effective as a true Full Spectrum like leaf remedys full spectrum.
They also offer a broad spectrum oil for those with THC sensitivity or are worried about the small THC content in Full Spectrum oil due to employment reasons.
The THC is removed from their Broad Spectrum oils with an organic process that preserves a lot of the cannabinoids and terpenes. Leaf Remedys is a brand dedicated to the cause and proud to offer an all-American product at a very fair price. Their oils are offered at 500mg, 1000mg, and 2000mg strengths.
They also offer a 1000mg CBD gel and 50mg Full Spectrum CBD Gummies which is one of the highest on the market.
| | |
| --- | --- |
| Commission rate | 25% Commission on Every Sale |
| Cookie duration | 60 days |
| | |
| --- | --- |
| Commission rate | 25% starting |
| Cookie duration | 60 days |
Joy Organics is another shop with a wide range of products. They sell tinctures, gummies, soft gels salve, and pet products, to name a few. The products are of good quality and are reasonably priced.
Their CBD affiliate program pays a 25% commission on each sale. The cookie period is 60 days. The company also displays ads on the websites of people who visit through the influencer's link.
The company reviews each affiliate application manually. It encourages its affiliates to share their products with family and friends. The commission payout is done twice a month.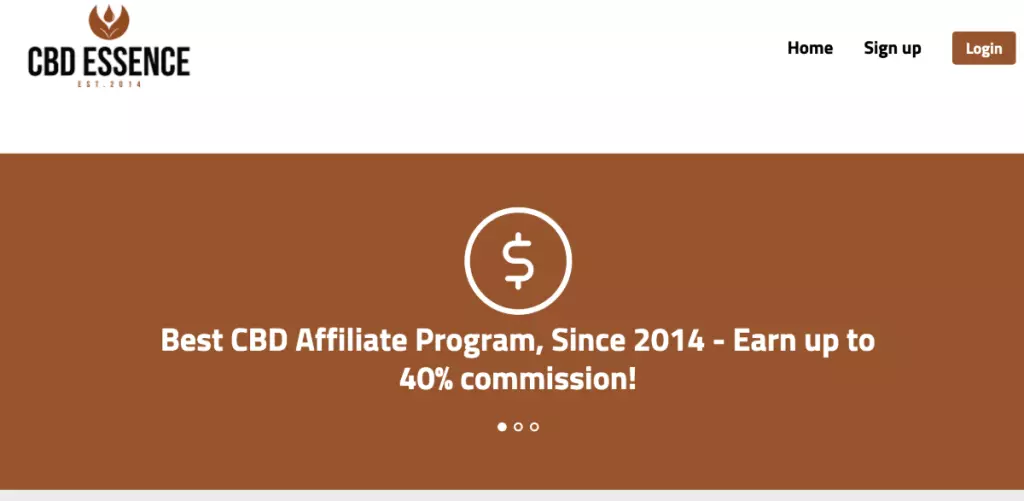 | | |
| --- | --- |
| Commission rate | Up to 40% |
| Cookie duration | Indefinitely |
Nutra Hemp offers CBD products like tinctures, sprays, and creams at a very affordable price. They have a very appealing affiliate program, which has been running since 2014. The products are shipped for free within the United States.
The company offers a commission of up to 40% on each sale. Moreover, they claim to be indefinitely storing the visitors' IP addresses and cookies coming through the marketers. A purchase made even six months after the initial visit through an influencers link will count as an eligible sale for the commission. This is a desirable feature for influencers.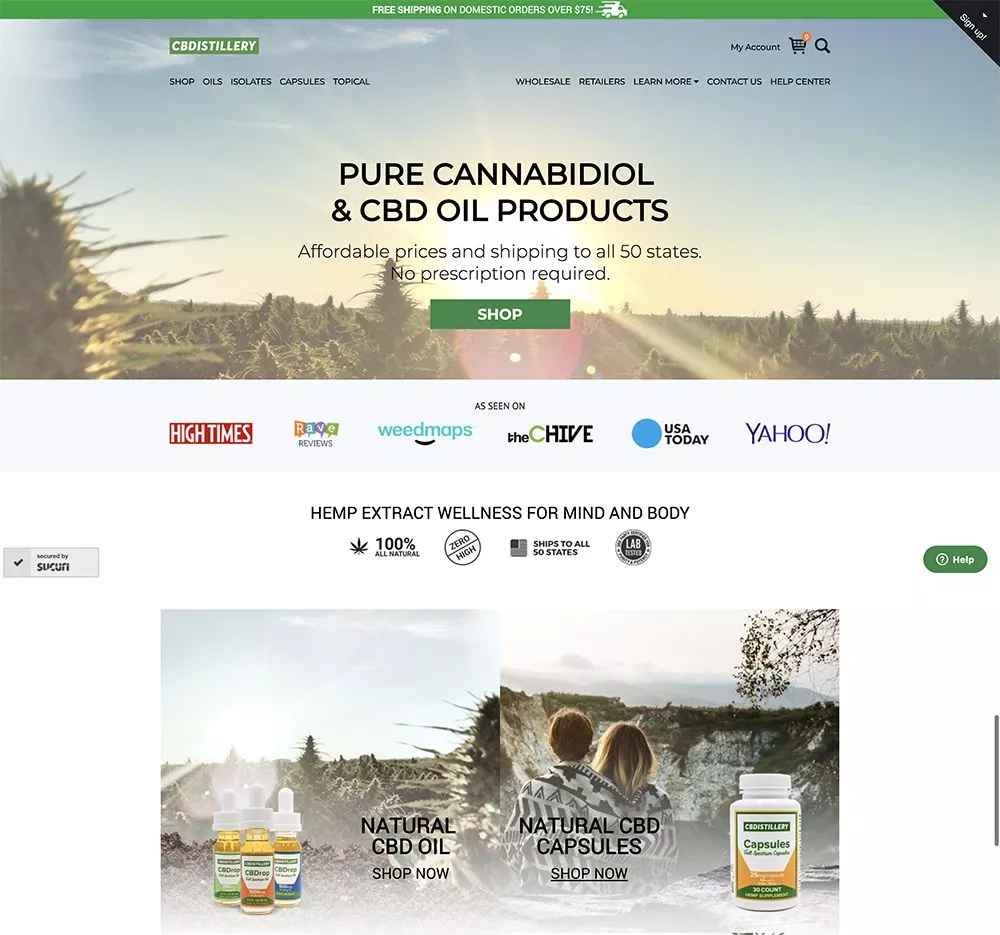 | | |
| --- | --- |
| Commission rate | 10% |
| Cookie duration | 90 days |
CBDistillery is a premium brand offering very high-quality products—including CBD oils, CBD capsules, CBD creams, and CBD gummies. They ship orders above $75 for free, and the products are dispatched within 48 hours. The products are a bit on the pricier side.
The CBDistillery affiliate program is done through Rev offers to ensure high payments for the publishers.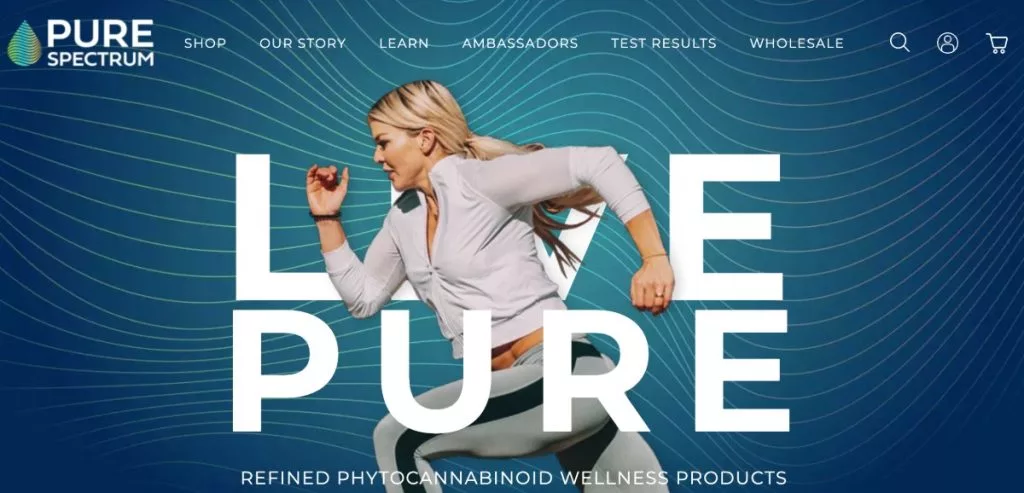 | | |
| --- | --- |
| Commission rate | 10%–25% |
| Cookie duration | 30 days |
PureSpectrum offers hemp oil as well as products for pets. The company recently suspended its vape products over concerns from CDC. The company mostly markets its products toward athletes, and most of the premium ambassadors are sportspeople.
The company refers to its marketers as ambassadors. The commission is 10%–25% for standard affiliates. Premium ambassadors can make even higher premiums. The payout is made in 30 calendar days of the sale.
The commission can also go up during special promotional events and will automatically restore to normal after the event's completion. Athletes from varying levels of commitment to their sports will find specialized products suited to their needs.
| | |
| --- | --- |
| Commission rate | 15% |
| Cookie duration | 30 days |
Charlotte's Web is easily one of the world's most popular CBD oils on this list. The unique cannabis strain developed by the Stanley brothers for Charlotte Figi gained international recognition for its contribution to the marijuana cause.
Health bloggers have taken a special interest in Charlotte's Web, particularly for its benefits for certain neurological disorders. The company offers affiliate programs through Pepperjam Affiliate Network, RevOffers Affiliate Network, and Skimlinks.
Influencers can make a 15% commission on sales, and the cookie period is 30 days. The website is also well built to maximize conversions.
The well-meaning and high-quality products make this a very profitable affiliate income source for health bloggers.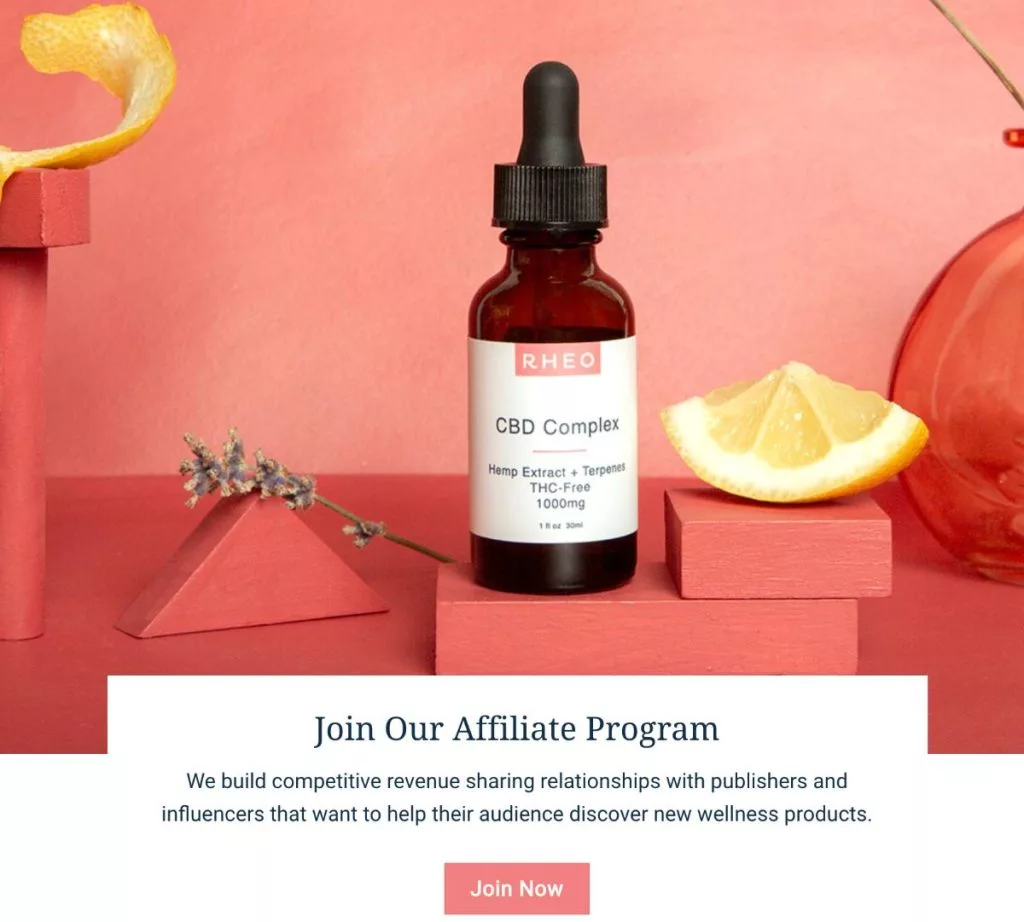 | | |
| --- | --- |
| Commission rate | 25% |
| Cookie duration | 60 days |
RHEO is offering CBD oil and claims to be THC-free. The website has only a single product. The oil helps with pain as well as anxiety.
The affiliate program is run through ShareASale. It is easy to register and become an affiliate for this company, and the application is reviewed within 24 hours. The base commission offered is 25% on all CBD sales and a 5% commission on affiliates referred to this program.
The cookie period is 60 days. The company also works directly with publishers to design unique performance bonuses to meet the EPC targets.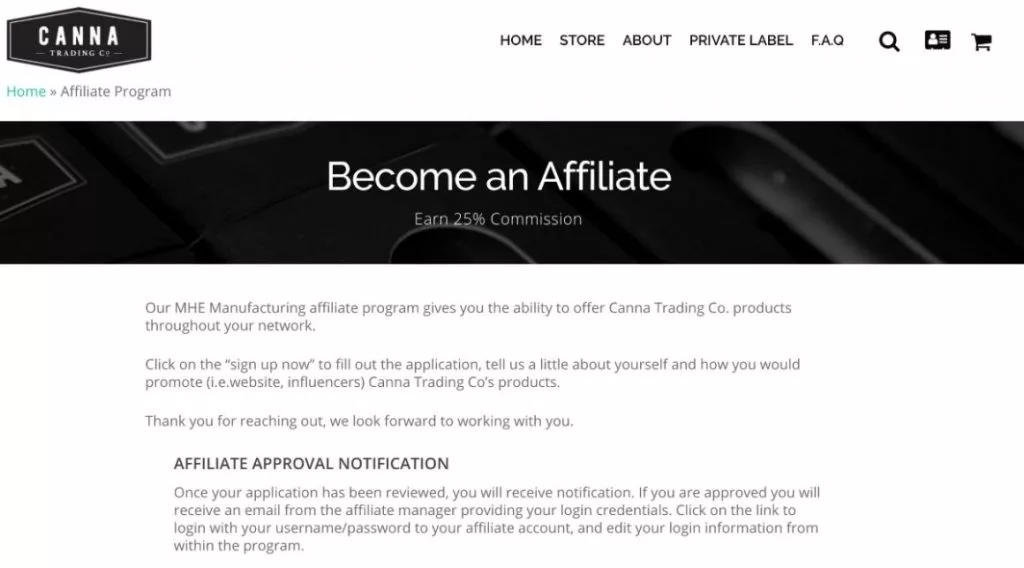 | | |
| --- | --- |
| Commission rate | 25% |
| Cookie duration | 60 days |
Canna trading company offers CBD tinctures, CBD vapes, CBD capsules, CBD Dabs, and CBD pet products. The products are of high quality and are affordable.
The affiliate program offers a commission of 25% to the publishers. The registration is simple, and affiliates get access to a variety of statistics and graphs. These tools allow the publishers to track their performance and make the most of this program.
The cookie period is of 60 days, and marketers will be eligible for commission even on repeat sales by the customer during this period.
The company pays the influencers through PayPal.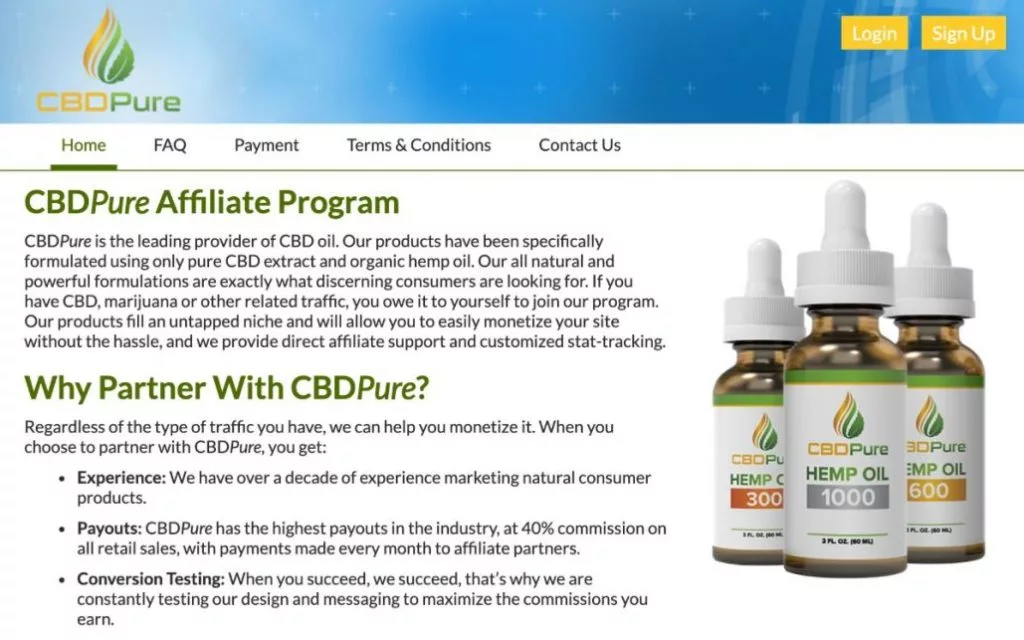 | | |
| --- | --- |
| Commission rate | 40% |
| Cookie duration | 90 days |
CBDPure is another seller of hemp oil extracted from organically grown cannabis in Colorado.
The company offers a 40% commission on all sales and makes payments monthly. Bloggers with an excellent online presence and steady traffic can make money quickly using this program.
The company also offers many banners to the affiliates to further facilitate traffic to their store.
The sign-up process is easy and can be completed within 5 minutes. The form is reviewed within 24 hours, and bloggers can be up and running. The high-quality product and the excellent conversion rate make this the right choice for well-established bloggers.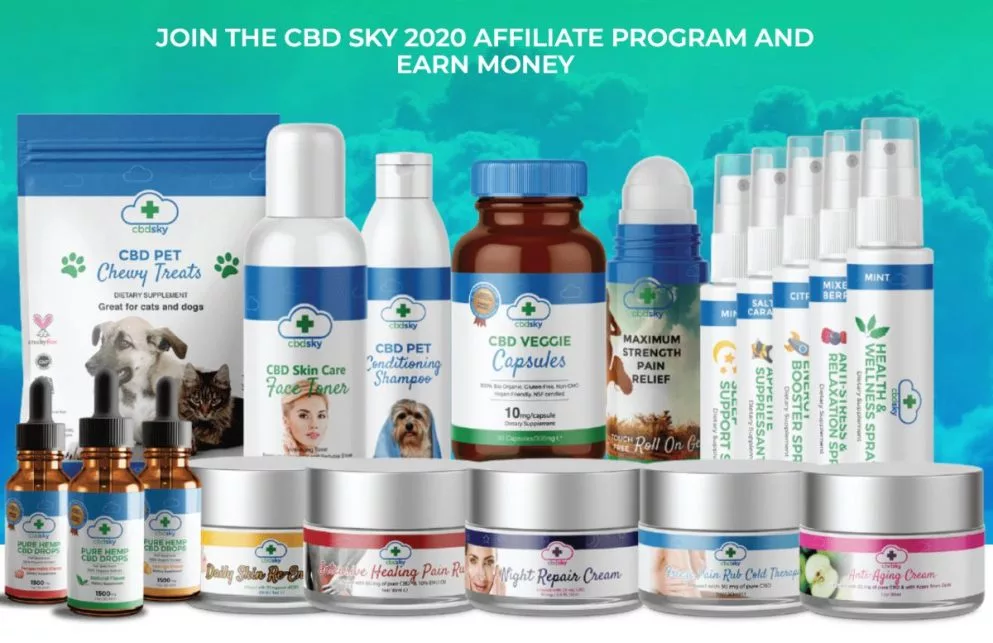 | | |
| --- | --- |
| Commission rate | 10%–20%% |
| Cookie duration | 30 days |
CBDSky is a popular choice for marketers due to its wide range of products available at reasonable rates. The products include sprays, oils, capsules, skincare, and many more.
The company offers commissions of up to 30%. The commission increases with the total sales volume. The base commission is 10%–20%. The marketers are categorized into three tiers: affiliates, influencers, and ambassadors.
Affiliates make a 10% commission and have no sales threshold. Influencers make a commission of 15% and must make a minimum of $1,000 sales. Also, ambassadors make a commission of 20% with a minimum sales 0f $2,000.
Marketers also make a network commission of 10% of all commissions in their networks.
The detailed payment plans incentivize bloggers of all levels and push them to drive more sales. This is a performance-based affiliate program where bloggers with more traffic can easily earn a lot.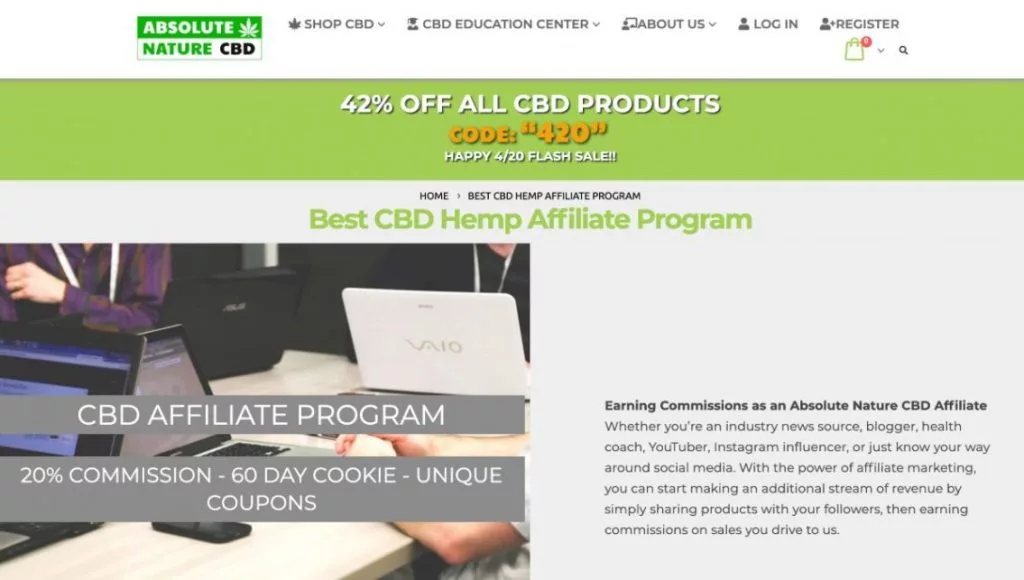 | | |
| --- | --- |
| Commission rate | 20% |
| Cookie duration | 60 days |
Absolute CBD is an all-natural CBD product shop, including CBD oils, creams, gummies, and many others. They also have pet products.
Absolute CBD runs an affiliate program where they give $20 as a sign-up bonus. The commission is 20% on all sales. The cookie period is 60 days. The shop also provides unique coupons to the influencers.
The company focuses heavily on educating marketers about the products. There is also a CBD education center with a good collection of resources on diverse topics related to CBD products and their use. This is an excellent initiative for helping new marketers out there.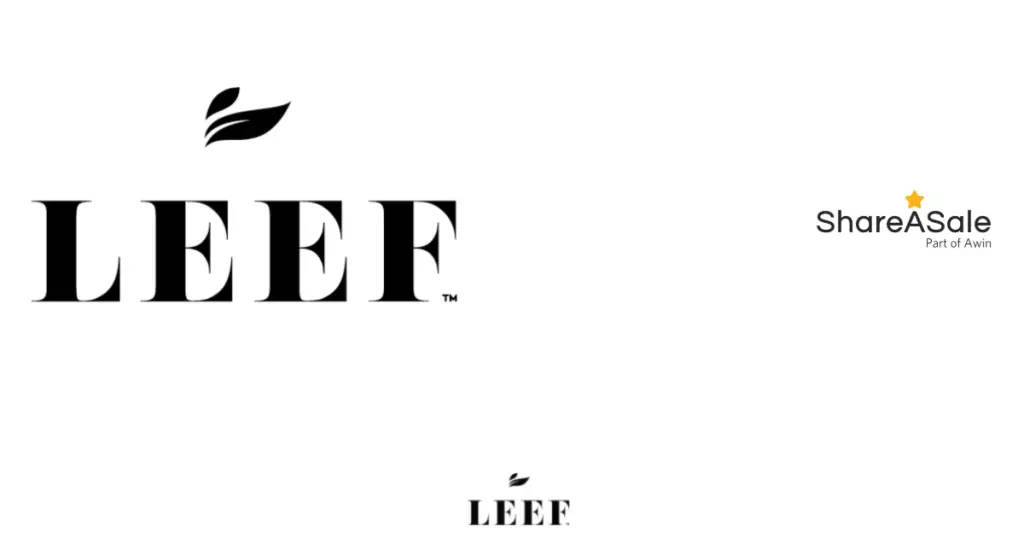 | | |
| --- | --- |
| Commission rate | 20% |
| Cookie duration | 60 days |
LeefOrganics has wellness products as well as dog products. The company also has brick-and-mortar stores over the West Coast. They use a whole plant extraction technique and claim it to be better at getting all the beneficial elements from the plants.
LeafOrganics runs an affiliate program through ShareASale. The base commission is 20%, and there is a further 15% commission for coupons, loyalty, and cashback sites. They also have seasonal sales and ongoing deals to accelerate conversions further. Moreover, they provide professional imagery to the affiliates to create beautifully designed campaigns.
The shop also indulges in press shout-outs, including Martha Stewart, Elle, and Forbes beauty. These features make this an exciting opportunity for wellness and health influencers.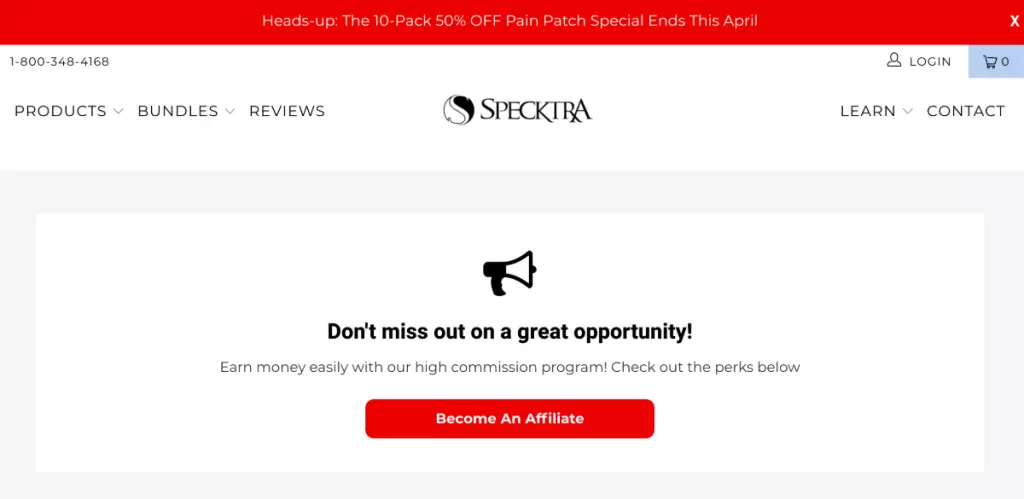 | | |
| --- | --- |
| Commission rate | 30% |
| Cookie duration | 30 days |
Spektra sells CBD patches, vapes, and tinctures. The products have excellent customer reviews. The products are affordable and are of high quality.
This affiliate program is easy to join. The commission is 30% per sale, and the cookie period is 30 days. The company estimates around $2,400 of commission for 100 conversions. The payments are made at the end of each month via Paypal.
The influencers can also receive discount coupons to pass on to their followers to boost conversions.
The company provides support to marketers to launch campaigns and improve their strategies. Furthermore, they also offer support to the customers to ensure that they get the right product to match their requirements.
Overall, for health bloggers, this is a win-win situation.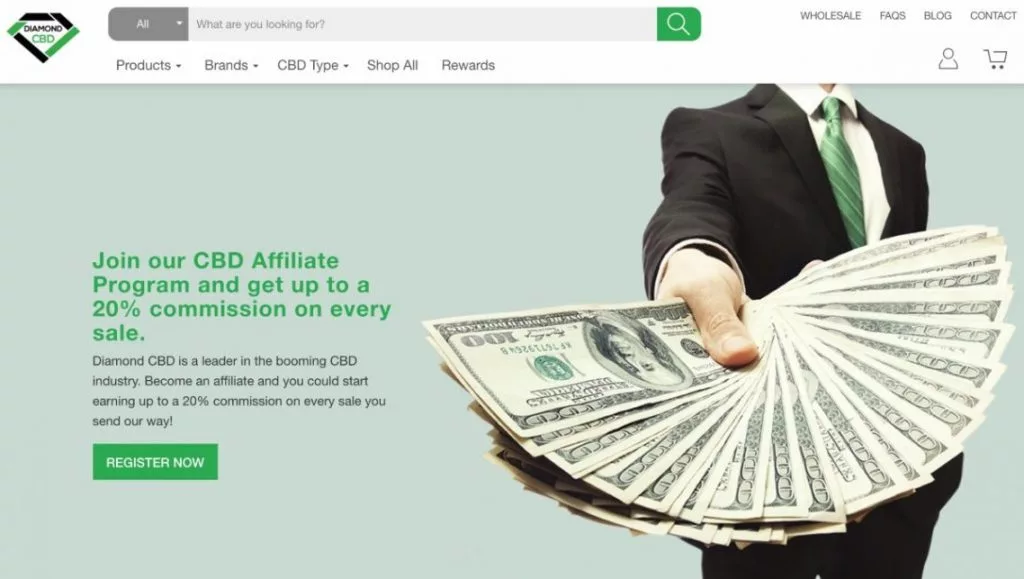 | | |
| --- | --- |
| Commission rate | 20% |
| Cookie duration | 90 days |
Diamond CBD is an online multi-brand shop for various CBD products. The products include CBD oils, CBD capsules, CBD drinks, CBD creams, CBD bathing products, CBD pet products, and many more. Such a wide range of products is very convenient for consumers and very profitable for publishers.
The affiliate program offers a commission of up to 20% on every sale. The cookie tracking period is 90 days.
The website also features celebrities endorsing products, making it easier to convert traffic. The wide selection of products makes this a very profitable platform for affiliate marketers.
Conclusion
Influencers can join any of the best cbd affiliate programs mentioned above. However, it is crucial to judge the traffic and the type of content being provided by the marketer. Some sites cater to athletes, while some focus heavily on pet products.
It is equally important to consider the support provided by the shop to the bloggers to create and manage their campaigns. A seasoned blogger may not require any assistance from the sellers.
In contrast, a new influencer would require some technical support as well as better product guidelines.
And finally, it is advisable to work with more than one CBD affiliate program to appeal to a more diverse audience and maximize revenues.
How much do CBD affiliates make?
CBD affiliate industry is one of the highest and most growing industries. Having a variety of affiliate programs to promote, a good affiliate can easily make more than $10,000 per month.
How do I become a CBD affiliate?
Most of the CBD affiliate programs are free to join. Just fill their application form and get the approval.
Which affiliate program is the best?
We have listed so many affiliate programs here. Just pick the good one as per your blog's traffic and promote it.