Disclosure: Some of the links in this article may be affiliate links, which can provide compensation to me at no cost to you if you decide to purchase a paid plan. We review these products after doing a lot of research, we check all features and recommend the best products only.
Being one of the most successful affiliates marketing categories, the fashion industry has definitely taken a leap over the past couple of years. There are so many makeup affiliate programs out there which can be promoted online.
Most people are not yet aware that over 81% of brands or advertisers run on affiliate programs, and 84% publishers, including bloggers, create content specifically for affiliate marketing.
According to the latest affiliate marketing statistics, affiliate partnerships primarily drive more than 20% of the annual revenue for publishers.
According to AM Navigator, 18.7% of affiliates promote fashion or beauty products, which have become one of the core parts of profit in the fashion industry.
Businesses believe and expect affiliate marketing to eventually become a more significant portion of the marketing campaigns as well as budgets in the near future.
Statistics show that the total affiliate spending in the United States of America from 2010 to 2022 is due to reach $8.2 billion, which was about $5.7 billion back in 2017.
Again, the search term "affiliate marketing" has been steadily moving upward for the past five years.
That being said, while some brands remain a bit stringent and restricted in terms of their commission payouts and options, a few big names have created benchmarks with the highest commission rates.
Now that you have a complete idea about how affiliate marketing has been trending overall, let's get to know the best affiliate programs for fashion bloggers that you could leverage in your favor in 2022.
25 Makeup Affiliate Programs for Fashion Bloggers in 2023
Let's have a look at top affiliate programs for fashion bloggers.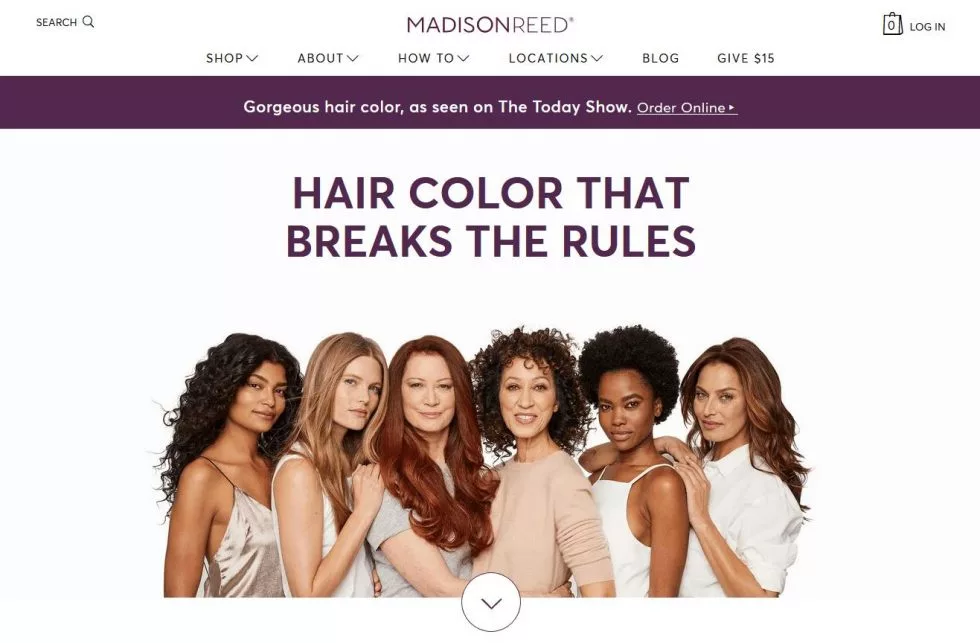 An American brand, Madison Reed is known for hair care and hair color products. It shares a partnership with Ulta, Sephora, and QVC. This beauty brand provides up to $20 for beginners with an extra $10 for referring friends after they are approved as a reward and ensures a cookie length of 30 days.
Moreover, the approval of any friend helps to ensure that the affiliates earn various incentives or latest offers. To be a member of the Madison affiliate program, you just need to fill out the form and get started.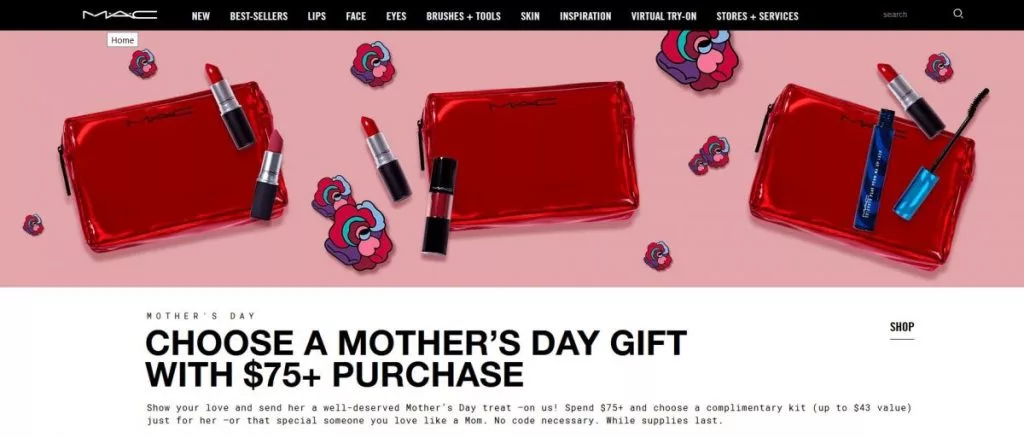 Known for its amazing products, MAC is a cosmetic brand that has an affiliate program that helps customers to earn commissions via its website. The brand offers various coupons for ensuring discounts. This affiliate program helps in promoting different products on the website for better sale opportunities.
Free shipping is also a part of the affiliate program. MAC offers multiple discounts for students as well. It has free returns and exchange opportunities with a money-back guarantee. Its secure payment method ensures a successful affiliate program.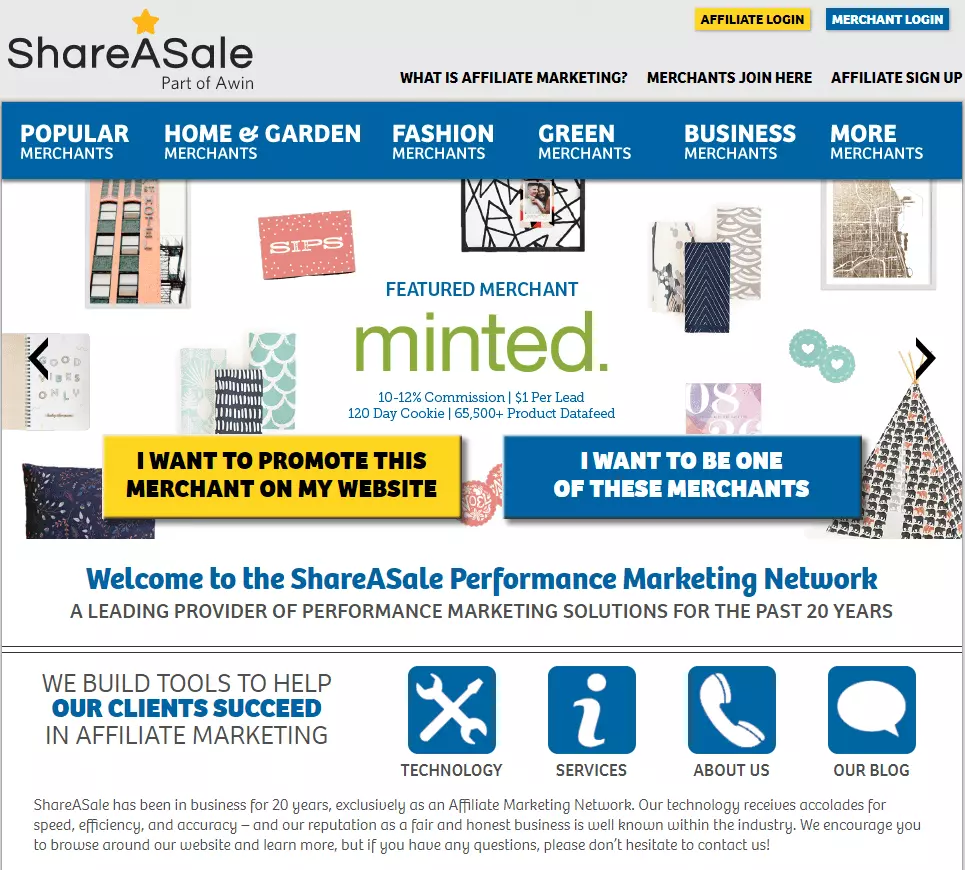 ShareASale is a network that promotes the marketing program and is based in Chicago. This network helps interested customers to search for products that will help them to earn a good commission with good referring value. This network helps various merchants to manage their affiliate programs. They have many makeup affiliate programs listed on their network.
ShareASale has been in the business for 20 years, and it has been known for its honesty in the business industry. It has a few terms and conditions to be a member of the ShareASale program. It requires a small amount to be deposited to be a member of the network. It is a trusted brand that ensures guaranteed and better performance.
Coloresciences is a makeup, sun-care, and skin-care brand that creates, manufactures, as well as distributes its products. The affiliation program of Colorescience has a unique range of offers and discounts that provides commission revenue for promotion to its customers.
The brand ensures a 5% commission rate with free shipping and free sample opportunities. It has an average order size with dedicated account management. The brand updates its promotional assets regularly. The in-depth tracking program for campaigning is highly beneficial for its sale. Joining Colorescience through its affiliate program is very easy and free of cost.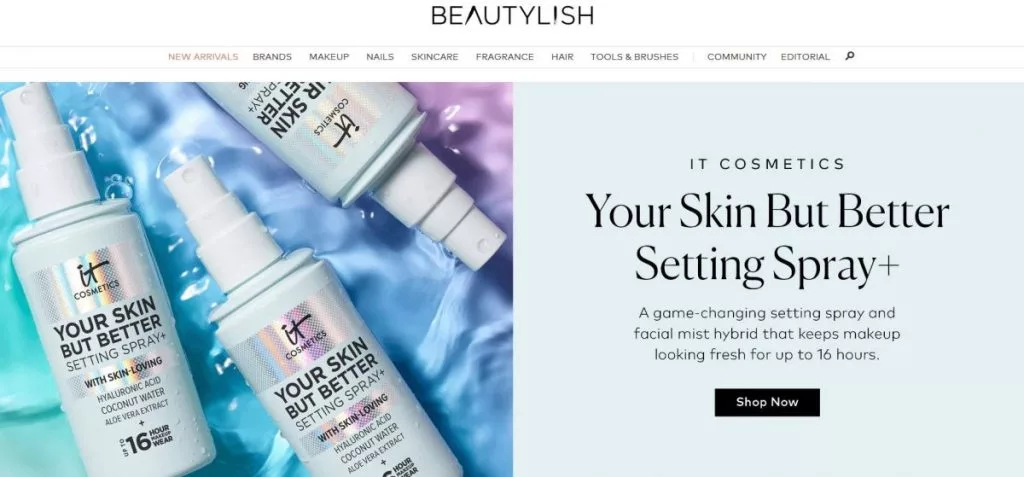 Beautylish is an American brand that is trusted by millions of customers. It ensures a commission rate of up to 10% through its affiliate program every month through direct deposit. It is a global brand that offers a good range of beauty and health products. It also has a 30-day cookie length.
Joining Beautylish will enable you to earn high profits through the ShareASale affiliate program. However, the brand offers various products that are equally promoted by other brands at a higher price. This program is a unique way to promote others' products as well.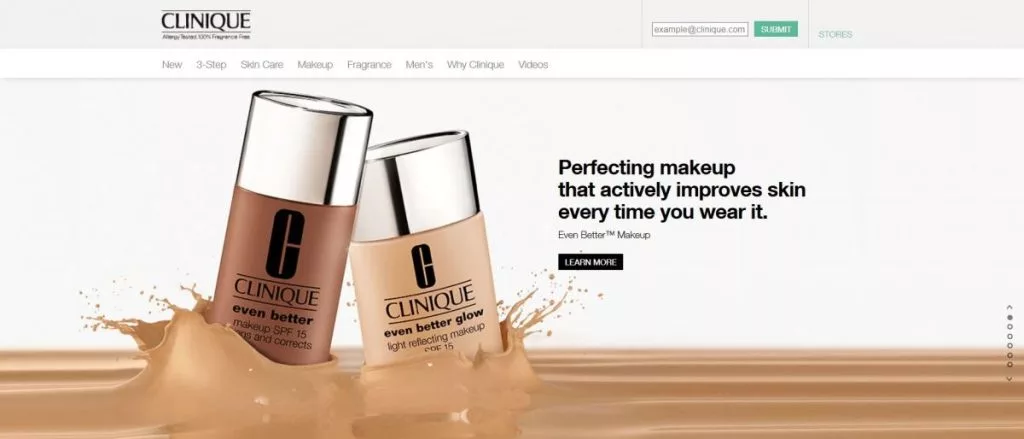 An American brand known for its skin-care products, cosmetics, toiletries, and perfumes, Clinique was founded in 1968 as a subsidiary of Estee Lauder Companies. Currently, Clinique is offering three active coupons as its affiliate program that can be used to earn discounts.
Clinique also provides a good discount for school students as well as college students. It has a great money-great guarantee offer in case you are not satisfied with your product. Through PayPal, Clinique offers great payment methods. However, Clinique offers fewer discounts and coupons as compared to other brands.
StyleKorean is a Korean beauty brand that believes in an honest affiliation program. The brand is run completely in-house. It manages both traffic as well as payment issues that help in achieving the marketing strategy. With over 80 brands and 6,000 different products, StyleKorean is perfect for your target.
StyleKorean involves a 3-step process to earn commission from its products. The members of the StyleKorean affiliate program can earn a commission rate of 7%. Besides that, there are regular coupons and deals for a better campaigning strategy. It has quick and simple steps to sign in to the affiliate program.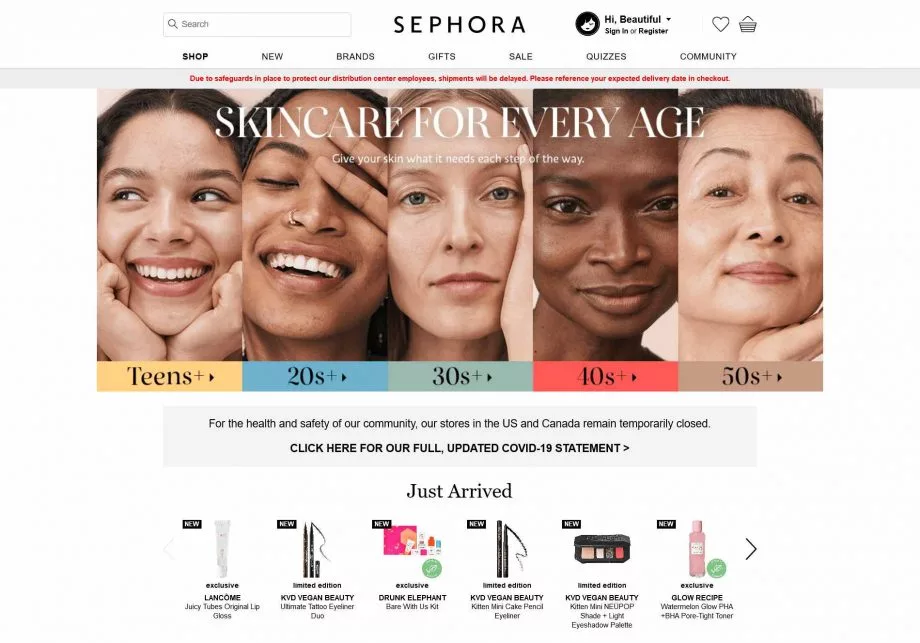 Sephora is a trusted French beauty store that has nearly 300 brands and has the largest categories of online beauty products. Sephora's affiliate program offers access to nearly 200 brands and 13,000 premium-quality products. It has simple and easy-to-access programs that provide commissions through LinkShare.
Sephora offers no brand restrictions for earning commissions and allows regular free shipping over $50 with free samples as a testing kit. With exclusive newsletters, promotions, and offers, Sephora has been in high demand among its users. Moreover, it is free, which allows great accessing opportunities.

An American beauty store, Ulta beauty offers cosmetics and skin-care brands with nearly 1,196 stores and 500 established beauty brands for both men and women. Its various brands provide salon benefits and dermatological skin bars to benefit their users.
Ulta Beauty offers free shipping facilities regularly with gifts for qualifying purchases. It has various online codes and offers for users to promote its marketing strategy. It also offers various services at physical locations with a 30-day tracking cookie. With a commission rate of 1% to 5%, it offers a low rate of commission to attract users to enroll in its affiliate program.

Violet Grey is a beauty company with nearly 100 brands promoted by the top Hollywood makeup artists. It allows up to a 12% commission rate to sign into its affiliate program. With 30 days' cookie length for referring to the code, Violet Grey offers a wide range of coupons, deals, and special affiliate offers upon every approval.
With the help of Commission Junction, Violet Grey manages the program. It has a simple and easy-to-join affiliate program. With just an email with your name, country, and authenticated email address, you can easily join the Violet Grey affiliate program to beautify as well your monthly income.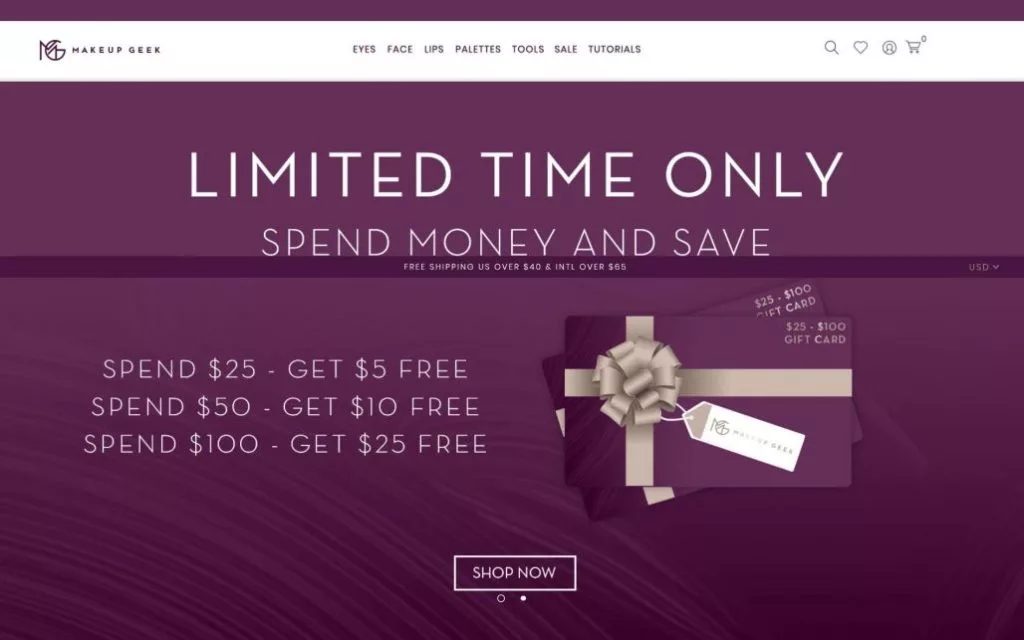 A website that enhances the makeup skill of its user, Makeup Geek, is known for uploading videos. Like every other makeup website, the makeup geek has its terms and conditions for joining its affiliate program. In the beginning, the user has to fill a form to register as a loyal affiliate.
Affiliation can be rejected if the user makes a false advertisement regarding the website or violates its law. Makeup Geek does not use its affiliate to share special promotional codes.
Xlash is a world-famous cosmetics brand known for its extremely effective eyelash and eyebrow products that ensure thicker and fuller eyebrows in just 30 days. Xlash has 17 active coupons that offer discounts to its affiliate for better promotions.
With a free shipping policy, the brand has been successful in attracting worldwide customers. However, it provides fewer discounting coupons when it comes to promoting sales.
Olive Young is a Korean chain of health and beauty stores launched in 1990. With about 1,200 stores, it has access to over 150 countries. With an over 10% commission rate, Olive Young offers great discounts and promotions.
Olive Young has been working hard in delivering the best products to their partner countries. It has 30 days' cookie length with exclusive gifts and rewards for the members. It offers free shipping opportunities over orders of $60.
BH Cosmetics is a worldwide brand launched in Los Angeles and founded in 2009. This brand offers a commission rate of 8% to its affiliates with a cookie length of 90 days. The brand offers monthly and weekly discounts and offers to attract traffic and convert them into loyal leads for better promotions.
BHCosmetics manages its affiliate program through Linkshare. The affiliates offer discount codes and promotions to everyone who purchases products through their affiliate links.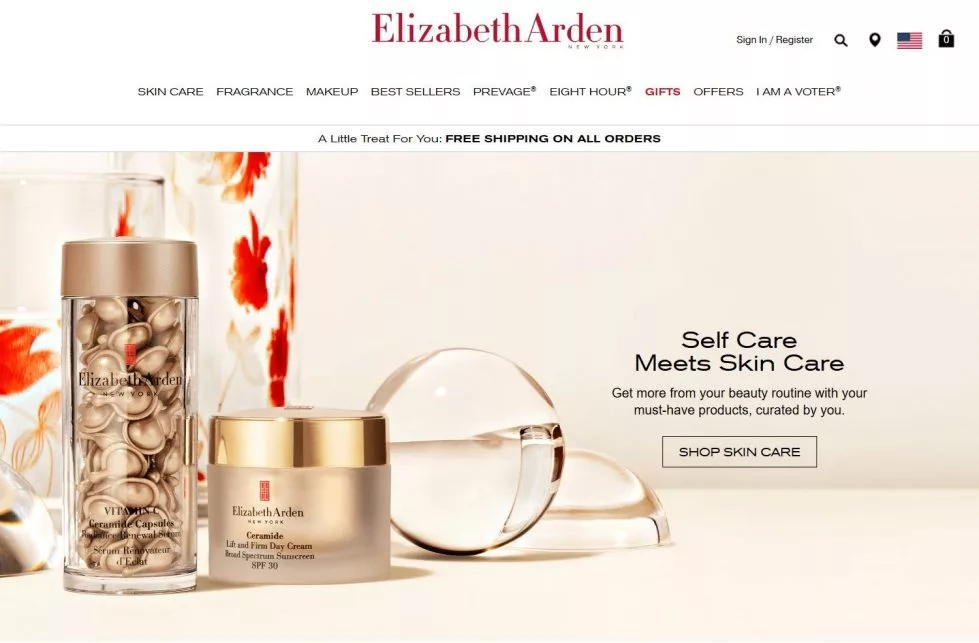 Elizabeth Arden is a world-famous brand known for its beauty products. Through its affiliate program, Elizabeth Arden offers a commission rate of 8% with a cookie length of 30 days. With various promotional discounts and codes, affiliates can earn a considerable amount monthly upon successful sales.
The brand produces products of high quality that promote its affiliate program through Commission Junction. However, the brand has a limited audience to the US as it offers free shipping opportunities to the US.
Erno Laszlo is a global brand producing premium-quality skin-care products. It was launched in 1927. The brand has solved several skin-care problems of famous personalities worldwide. The products are a combination of science and style that ensures world-class treatment.
Besides affiliates, the brand also offers reward points to all its customers after every purchase. It offers a commission rate of 10% along with promotional coupon codes with 30 days' cookie life through Commission Junction to manage its affiliate program.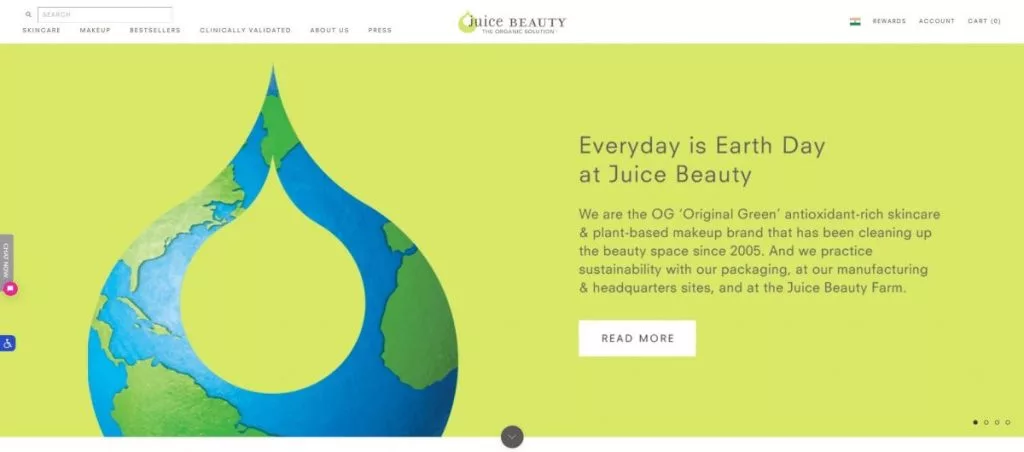 A northern Californian skin-care company, Juice Beauty manages its affiliate program through Linkshare. The brand offers a commission rate of about 6%, with various discounts and promotions that ensure a handsome amount at the end of the month.
The affiliate can earn with every sale each time a customer visits the affiliate link. Through this process, the customers can directly access the Juice Beauty products. If you want to earn, you can join the affiliate membership to promote sales.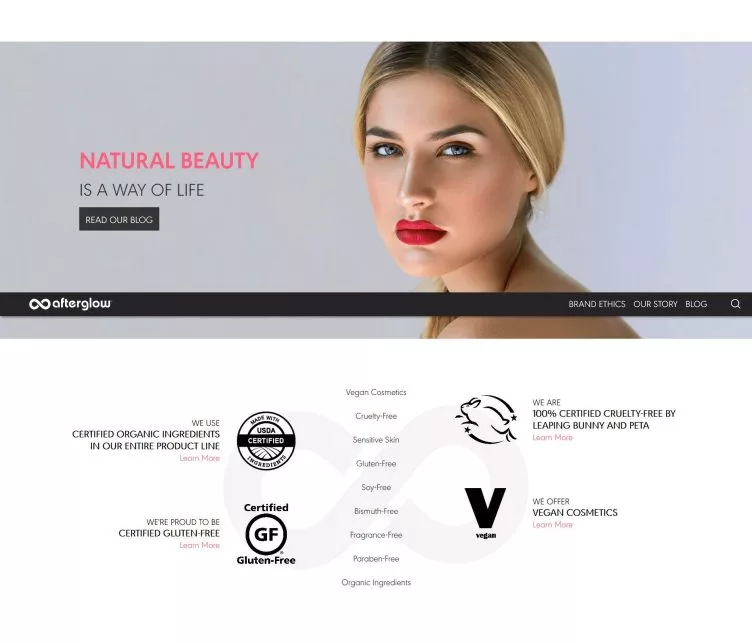 Afterglow Cosmetics is a world-famous brand produced by Kristin Adams that manufactures gluten-free products. The products are made with organic minerals and essential antioxidants for more natural skincare.
Afterglow Cosmetics manages its affiliate program through ShareASale. To enroll as an affiliate, one has to sign in to the ShareASale, and after being approved, you have to apply for the Afterglow affiliate program directly. After getting approved by the brand, you can promote its products through affiliate links and start earning profits.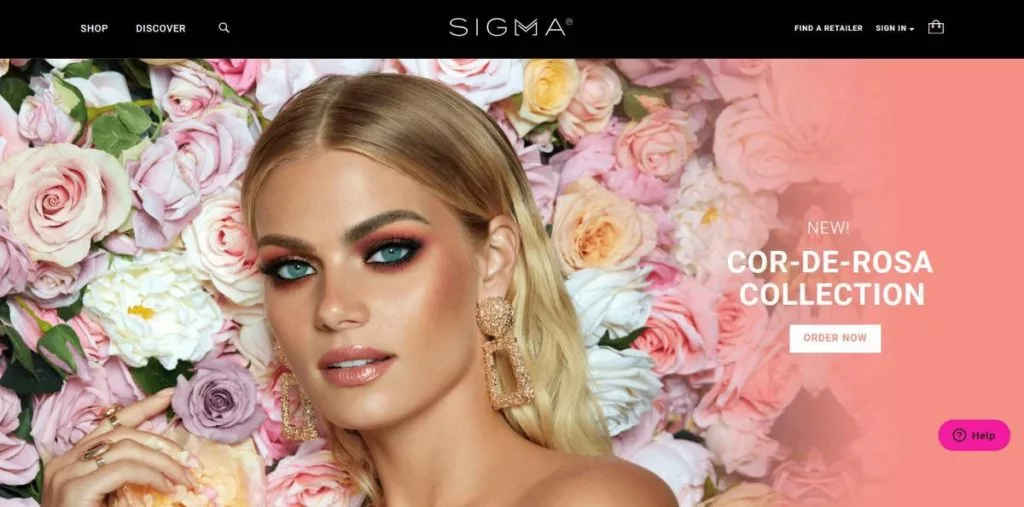 Sigma Beauty is a brand known for its world-class makeup brushes. It is headquartered in the United States. The brand offers a commission rate of 10% to all its affiliates for the promotion of its products through its affiliate links.
By participating in the contests and campaigns, the affiliates can earn more every month. The brand manages its affiliate program through Impact Radius and offers discounts and special affiliate promotional codes exclusively to the affiliates.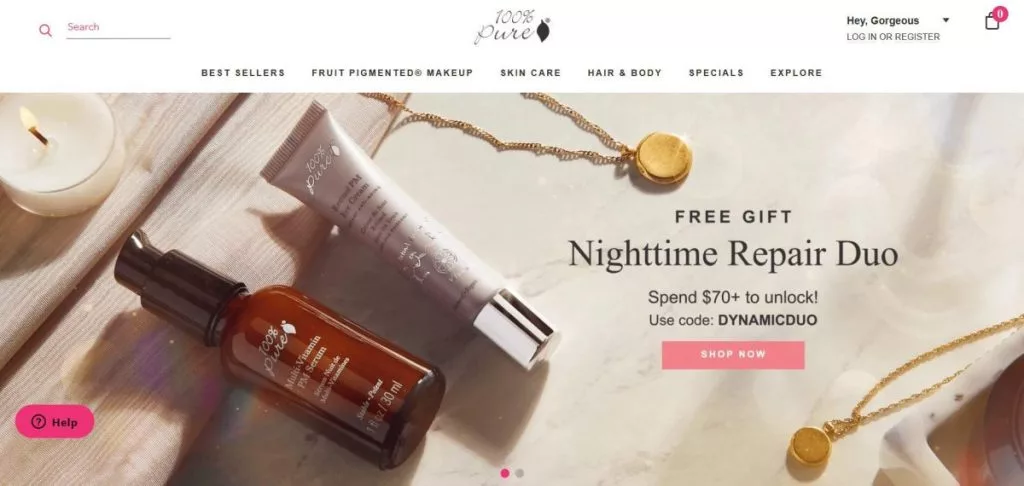 100% Pure is a cosmetic brand that specializes in healthy skin-care products and produces cruelty-free products that are delicate on the skin. It is the leading cosmetics company dealing with organic products. The company offers a commission rate of 8% to all its affiliates for the promotion of their programs via their affiliate program.
After every successful sale, the affiliate earns rewards and various other discounts and promotional codes. It offers various discounts to the students as well and has 22 active coupons running currently. Its free shipping policy and secure payment options attract traffic and convert them into leads.
Black Opal is a brand famous for producing cosmetic products for all skin types. It was launched in 1994. It offers a 6% to 9% commission rate to the affiliate, and payment is made on a monthly basis. The brand offers comparatively higher commissions compared to other online stores with various discounts and affiliate promotion codes.
However, the brand offers a limited product catalog as compared to others and offers varied commission rates depending upon networks.

55 Mulberry is a fashion site that launches various brands. The site offers various deals and discounts regularly to its affiliates. The affiliates can earn regular discounts or commissions for every qualified sale.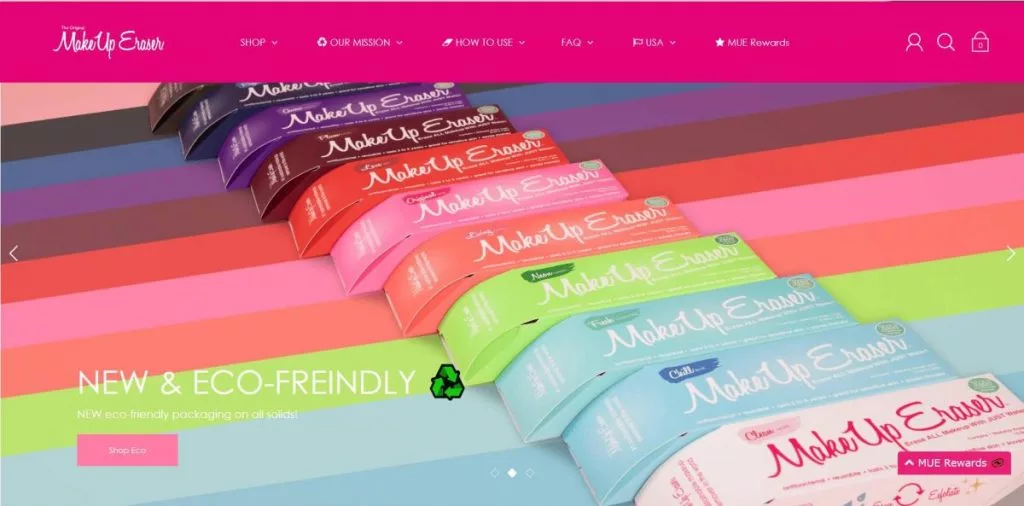 Makeup Eraser is a brand known for its makeup removal products. The products are made with hairlike fibers that suck out the makeup and dirt from the skin. It is a safe brand that does no harm whatsoever to the skin. The affiliate earns a commission rate of 6%, and the company offers numerous discounts and promotional codes.
It has a free shipping facility that attracts more customers. It also thereby offers more discounts monthly to its affiliates.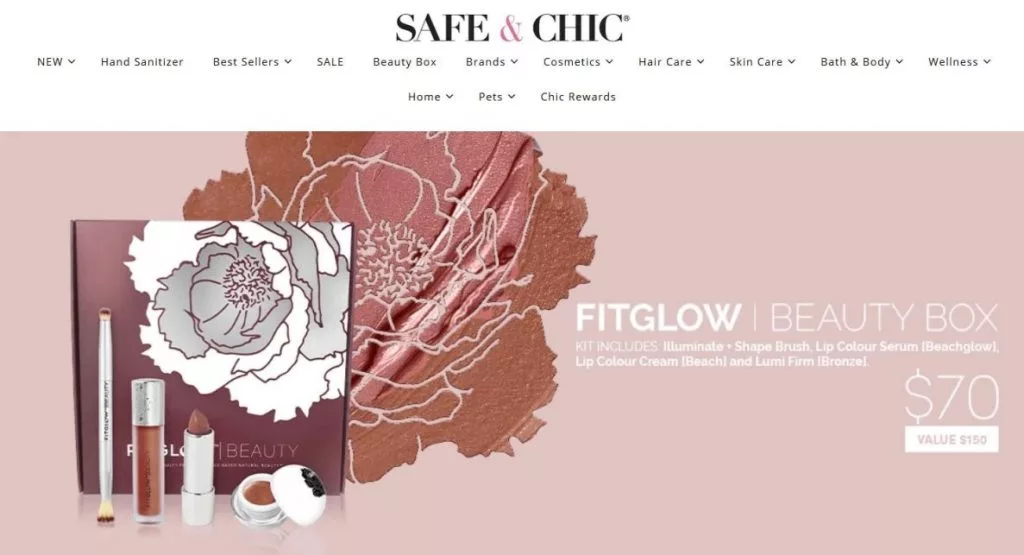 Safe and Chic is a network of various online stores that launches many world-famous brands. It offers an affiliate program to its affiliate and offers attractive discount coupons and codes to help its affiliates earn a considerable amount every month.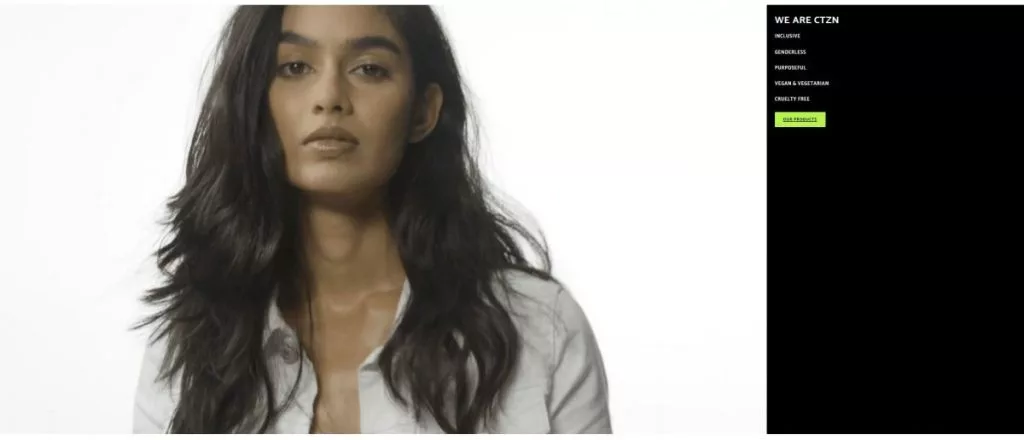 CTZN Cosmetics is a renowned makeup brand that is leading in manufacturing lipsticks of various shades. It offers a great makeup affiliate program to promote its products through affiliate links and enables the partner to earn a commission rate of 5% with 30 days' cookie life.
Best Makeup & Beauty Affiliate Program: Conclusion
The affiliate program is a great way to earn a handsome monthly income. There are some fashion bloggers who are making good money by promoting makeup affiliate programs on Instagram only. There are two ways to join the program: in-house affiliate programs and affiliate networks. However, you must determine various factors before joining any makeup affiliate program.
Firstly, brand authority and influence must be kept in mind. The more the influence of the brand, the more profits you will earn. Promoting an obscure and unverified brand may put you in trouble.
Secondly, you must take into account the offers and prices that you are being paid after every qualified sale. Many brands can trick you and fool you. Therefore, tiered pricing is best with promotions—low, mid, and high tiers.
Thirdly, the various commission structures like the flat rates, variable, tiered, incentivized, and bonuses must be kept in mind before choosing to join a suitable affiliate program.
Fourthly, the length of an affiliate cookie allows you to earn anytime from the moment they click to the end of the cookie window. So make a wise decision and research well before joining a makeup affiliate program.
FAQs
How do I become a beauty affiliate?
Start creating videos on YouTube, Instagram or TikTok and teach the world how to become beautiful.
Is it hard to become a Sephora affiliate?
If you are creating quality content and your audience is buying products with your recommendations, just reach out to them and show your statistics.
What is the highest-paying affiliate program?
Affiliate commissions of these affiliate programs keep on changing. Just pick the above-listed brand and see which is paying highest commission right now.