Disclosure: Some of the links in this article may be affiliate links, which can provide compensation to me at no cost to you if you decide to purchase a paid plan. We review these products after doing a lot of research, we check all features and recommend the best products only.
According to Business Insider, micro-influencers (influencers with 5,000 – 100,000 followers) make an average of $250 per sponsored post.
If you're looking to get into affiliate marketing and make money, becoming an Instagram affiliate or influencer is one of the best approaches you could take.
Instagram's massive user base of over one billion users and 500 million daily users make it an attractive platform to sell products on.
But the best part? You don't have to be a celebrity to make money on the platform. You also don't need a website. You can do affiliate marketing without a website.
In this post, we will get into how to affiliate marketing on Instagram.
How Affiliate Marketing is Done on Instagram
Instagram enables users to interact with products at a more personal level than other promotion methods such as TV commercials. Users can like, share, and comment on product videos and purchase the products without much hassle.
Instagram affiliate marketing involves the Instagram affiliate or influencer promoting a brand's products for a commission from the generated clicks or sales.
Affiliate networks such as ShareASale and CJ Affiliate connect influencers to brands that want to promote their products.
Influencers like Kylie Jenner are among the first things that come to mind when you think about Instagram. She is one of the few influencers earning upwards of $1 million per post. Every celebrity picks a niche product to promote to their fans.
You can make commissions promoting products on Instagram in a few different ways. Affiliate marketers on the platform typically promote products and provide discount codes for their followers.
Many influencers post trackable product links on their posts, bios, stories, and IGTV descriptions. The special trackable links, called affiliate links, allow the affiliate network to trace sales back to the influencer.
The influencer then earns an agreed-upon commission from the sale value of the product. Every brand offers different commissions to influencers, but the rates typically range from 10% – 20% of the product sold.
It's important to note that Instagram affiliates get paid after the product's return/exchange period ends. This typically takes between 60 and 90 days. So, in other words, if you help sell a product today, you will get paid for it 60-90 days later.
This makes it important to keep your finances in check. Having another income to sustain your affiliate marketing efforts is critical for success.
Why Choose Instagram Affiliate Marketing in 2023?
Affiliate marketing on Instagram has a high return on investment – 43% of marketers expect word-of-mouth marketing on Instagram to increase direct sales. More and more brands are adopting the influencer marketing approach to increase their revenue.
While the high demand for reliable influencers has increased the competition, it has also made affiliate marketing on Instagram more profitable. As a result, the global market value of influencer marketing has doubled to $13.8 billion since 2019.
80% of surveyed Instagram influencers reported an increase in user engagement at the beginning of 2020. Additionally, early in 2021, Instagram added features like shoppable posts, live shopping, shopping stickers, and Instagram checkout to make buying products easier for users.
It couldn't be a better time to become an influencer on Instagram.
How to Begin Affiliate Marketing on Instagram
Before you can begin promoting products on your Instagram account, you must take steps to prepare your account to attract brands for affiliate marketing. 
1. Find the Right Niche
Finding the right niche will help you connect to an audience that finds your content engaging. Then, when you eventually begin selling niche products from the account, you will have an audience of prospects that will be easier to convert into customers.
Using a search engine to research topics that interest you is a great place to start looking for a niche. After you find a few subjects that interest you, you can search them on Quora and look through related trending spaces and answers for a niche.
Let's say you're interested in gardening and want to find a related niche.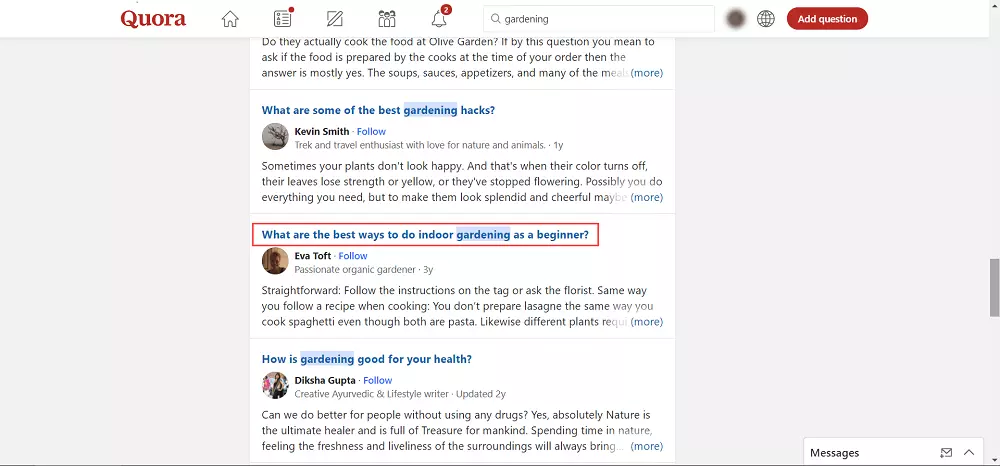 "Indoor gardening" looks like a niche that you could create content for and attract brands in. You can consider creating an Instagram account in the indoor gardening niche. Of course, you'll find more niche ideas the harder you look. Looking for niches this way using Reddit is also a good idea.
Trying to appeal to everybody never works, which makes picking a niche that much more important. Make sure you pick a niche that genuinely interests you – it makes creating content easier.
2. Create Engaging Content
Creating content will take up most of the time you spend working on the Instagram account. It is one of the most challenging parts of learning how to affiliate market on Instagram.
You will need to look at the other Instagram affiliates in your niche post and create better-quality, eye-catching content. You can use some pre-made Instagram Photoshop actions to make your images stand out. It will take trial and error, but you must follow your instincts and keep experimenting until you find what works.
After first understanding what type of content your audience will like, you must find stock images on sites like Pixabay and Shutterstock and put together an image to post. You must also think of a captivating caption for the post.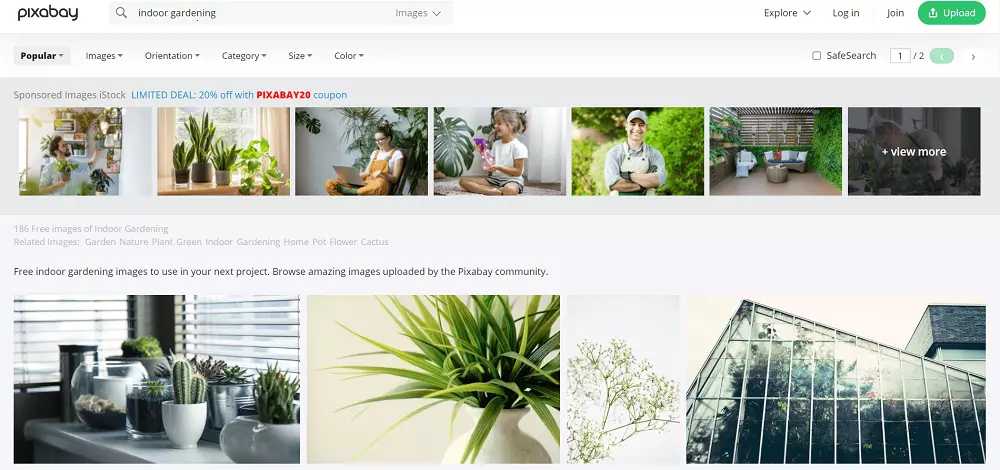 You can make content creation a little less taxing by researching content templates on tools like Canva.
3. Use Stories, Reels, IGTV to Publish Your Content
Instagram introduced Stories back in 2016. Stories are image and video montages that disappear after 24 hours. As of 2021, almost every daily user checks the stories of the accounts they follow. However, a story can only be up to 15 seconds long.
The platform allows you to post videos more than a minute longer than IGTV posts. If creating short-form content makes more sense to you for your niche, but you don't want the content to disappear as it does on stories, you can make Instagram reels, which are also 15 seconds long.
Influencers also often use the live video feature to connect with their fans, give them updates, and promote products.
Leveraging every feature is the right way of using Instagram for affiliate marketing. It will help you broaden your audience and eventually drive more sales.
4. Build A Genuine Audience
As you post content consistently, your follower count will go up, building a genuine audience interested in your page's content.
You must time posting content correctly. Putting up too many posts and flooding your followers' timelines will annoy them. On the other hand, if you don't post frequently enough, you won't get views and likes, and your followers may forget about you.
Replying to DMs and responding to comments will increase engagement, so make sure you stay active on the page.
5. Run Instagram Sponsored Ads
Paying for visibility at the right time can increase views and boost follower count. Instagram allows you to advertise images, videos, stories, reels, and IGTV content. You can also advertise on the Explore page or use shopping, collection, or carousel ads.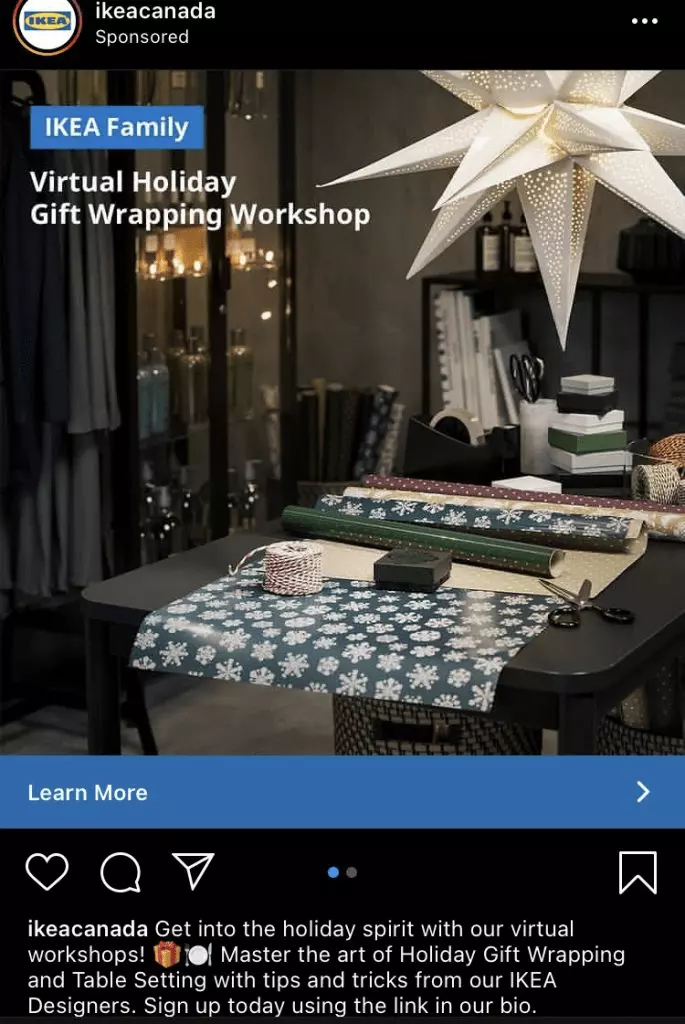 Besides enabling you to pay for your posts to appear in the feeds of users interested in your niche, Instagram also enables tracking and analysis of your ads.
You can measure which of your ads are doing better and later advertise content that users liked more.
6. Buy Shoutouts from Popular Meme Pages
Another way of paying for visibility is to buy shoutouts from popular Instagram accounts. Meme pages have a huge reach, and getting a shoutout from one can help you get your content to more users.
You don't have to rely on meme pages. You can also buy shoutouts from more popular accounts in your niche.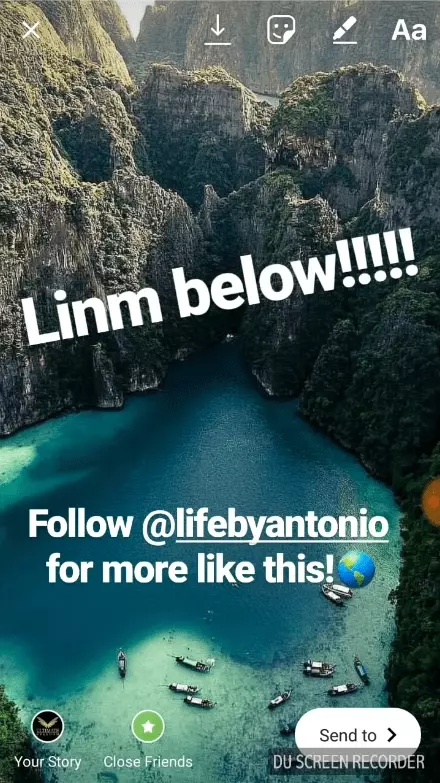 Shoutouts are priced from $30 to $300, depending on the account's popularity. You can either search for an influencer and enquire about shoutout prices or go on sites like buysellshoutouts.com and purchase shoutouts.
7. Do Not Buy Likes, Followers, and Comments
The option of buying likes, followers, and comments can make affiliate marketing on Instagram seem easy. However, since the engagement is from bots, buying engagement in this form won't do much for you in the long run.
Before brands pay you to promote products, they check to ensure the account's engagement is organic. For this reason, buying followers and likes is not worth the money or effort.
How to Do Affiliate Marketing on Instagram
After you build a following with your account in your niche of choice, you can go ahead and look for the right offer and product to promote.
This part is easier than creating content and building an audience. Finding products to promote isn't very difficult. All you have to do is join an affiliate network and look through listings of offers by various brands.
1. Join an Affiliate Network
You can find affiliate programs for Instagram on affiliate networks like ShareASale, Rakuten, and AWIN. You can also consider getting into Amazon affiliate marketing on Instagram.
Being an Amazon affiliate, Instagram can help you make more sales since Amazon is a well-known and trusted marketplace, that most users have already bought products from.
In addition to helping you find the right product to sell, affiliate networks also give you access to indispensable tracking, reporting, and payment processing tools.
Different affiliate networks offer programs that have different commission ranges and have unique program/product selections. However, creating an account on affiliate networks is free, so you can find the right product to promote without much hassle.
2. Select Good Products in Your Niche
When searching for products to promote on the network, remember that finding the right product in your niche is critical to driving sales. If you promote products from other niches, your followers may grow disinterested in your page and unfollow the account.
Instagram affiliates must aim to establish a long-term commitment to the brand they promote. If the brand sells quality products and its image suits your account, you can be sure that you and the brand will grow.
You must remember that promoting high-ticket items is the best way to make money with Instagram affiliate marketing. This is because regardless of how dedicated your followers are, not every follower will purchase the products you promote, and you want to make every lead conversion count.
If you can't find a high-ticket item to sell, promote a quality product that offers you a decent commission.
Where to Add Affiliate Links on Instagram?
Instagram makes it difficult for influencers to add links to websites since they don't want users to exit the app. Nevertheless, the platform provides several ways to display affiliate links and earn commissions from clicks and sales.
Here are the best places to display Instagram affiliate links:
1. Instagram Stories Link Sticker (Swipe Up Replacement)
In early 2021, Instagram introduced the swipe-up feature for verified accounts and accounts with over 10,000 followers.
The feature enabled you to add an affiliate link to your story, which the viewers can access by swiping up or tapping the button at the bottom.
However, in September 2021, the company replaced swipe-up links with link stickers. Adding the link sticker to your story is as simple as going to the stickers tab, selecting the link option, and adding the affiliate link in the field.
This feature is a game-changer since it enables users to interact with the story and open affiliate links. But the catch is that it is only available to accounts that have >10,000 followers.
2. Direct Links on Instagram Stories
If you're working with a brand on Instagram, you can create a story linking to the brand's account. 86.6% of users check stories every day, making it an excellent way to promote a product or service.
To use this feature, you must add the brand as a "Business Partner" under the Business section of the app's settings. You will then be able to tag the brand in the post, and a "Paid partnership with" tag will appear on top of the story when the brand approves the story. The user will be able to check out the brand's page with ease.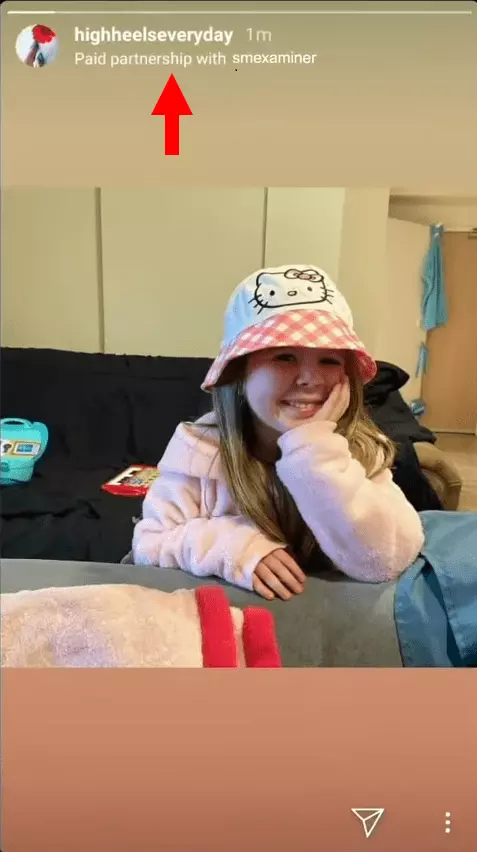 Previously, brand approval was required by the platform to create stories with business partners. However, the app now makes the story visible to viewers right as you post it. The "Paid partnership with" tag appears on the story when the business partner approves your post.
3. Add Links in Instagram Bio
You've likely come across links in an influencer's profile bio if you use Instagram.
However, there are some problems with this approach of affiliate linking. First, most users don't visit your profile when they come across your posts. Also, you will need to keep updating the link in your bio whenever you move on to promoting another product.
Nevertheless, it's worth putting an affiliate link in the bio to remove the risk of missing out on potential commissions.
4. Add Coupon Codes in the Description
Offering a coupon code that gives leads a discount encourages them to make a purchase. These codes are short, easy to remember, and more straightforward than affiliate links.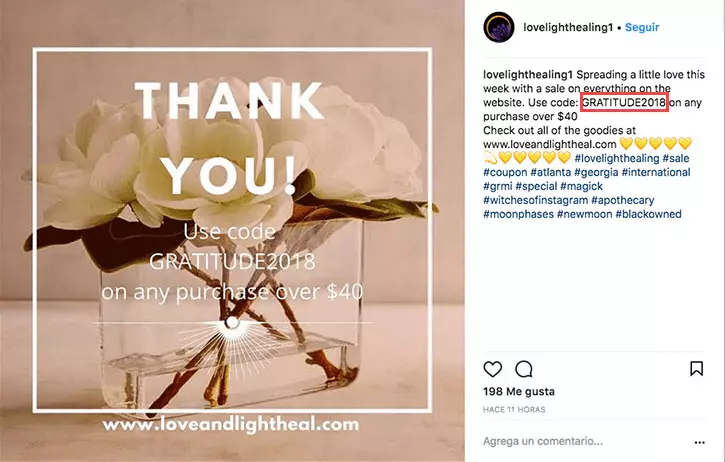 However, you will need to work with your publisher to create a personalized coupon code that credits you for the sale when it's used during checkout.
5. Add Links on IGTV
IGTV videos can be from a minute to an hour-long, and you can add your affiliate links to IGTV posts. Users can click and open the links in the caption of the IGTV post.
Instagram Affiliate Marketing: Frequently Asked Questions
You must have some questions related to Instagram Affiliate Marketing; below, we have tried to answer some of the frequently asked questions. If you have any other queries regarding Instagram Affiliate Marketing, let us know in the comment section below:
Does Instagram allow affiliate links?
While affiliate links are allowed on Instagram, the post or story you place the affiliate link in must align with Instagram's Content Monetisation Policy. If you breach the terms, your post/story may be taken down.
How many followers do I need for affiliate marketing on Instagram?
This varies from network to network and brand to brand. However, a lot of programs allow pages with over 1,000 followers to promote products.
How much money do influencers make on Instagram?
As mentioned earlier, micro-influencers make an average of $250 per sponsored post. However, there are no limits to how much you can make affiliate marketing on Instagram.
Instagram Affiliate Marketing: Your Turn
Now that you've learned all you need to know to get started with affiliate marketing on Instagram, your next steps should be learning all of the features highlighted in this post and registering with affiliate networks to find the right product to promote.