Disclosure: Some of the links in this article may be affiliate links, which can provide compensation to me at no cost to you if you decide to purchase a paid plan. We review these products after doing a lot of research, we check all features and recommend the best products only.
It's no secret that owning a retail store can be difficult. There are a lot of decisions to make and expenses to consider, especially when you explore new ways to expand your business.
Adding a digital store is one way that brick-and-mortar businesses are expanding. After all, the global e-commerce market is estimated to reach $6.4 trillion by 2024. The impacts of the COVID-19 outbreak, which had a tremendous impact on retail and customer buying behavior, contributed to this explosive development. Likewise, the COVID-19 pandemic significantly affected retail and customer buying behavior, which contributed to this explosive growth.
Due to the ever-increasing competition, taking your offline business online and choosing the right product to invest in is getting increasingly difficult.
Fortunately, we have got this covered. This review will talk about Ecomhunt, which will end your everlasting search for the right product.
What is Ecomhunt?
Ecomhunt is a dropshipping tool that will assist you in locating successful products to sell on your online store. This program helps you find profitable and in-demand hot selling products and provide such information to its users. Every day, their website is updated with new popular selling products.
All of the products suggested have been thoroughly screened and proven to be highly profitable and in-demand beyond a reasonable doubt. The items are hand-picked by a team of professionals who watch popular eCommerce sites like eBay and Amazon.
It's an excellent solution for complete newbies because it provides a lot of information about those products. You should step right in and invest in this incredible product so that you can continue bringing money into your bank account.
Ecomhunt is a dropshipping tool that will assist you in locating successful products to sell on your online store.
Pros
Allows you to fill your dropshipping business with high-demand things quickly.
It enables you to conduct detailed and speedy research on the competition.
It helps you in emulating successful social media advertising and focused marketing techniques.
The Pro edition is cost-effective and unlocks all features.
Because of the money-back guarantee, there seems to be minimal risk.
Cons
The free edition comes with a relatively limited set of functions 
You'll need the pro version if you're serious about beginning a dropshipping business.
The number of daily products should be increased because they are pretty limited.
How Does Ecomhunt Work?
Ecomhunt creates a thorough analysis of the most winning and trending products in any industry using proprietary technology and its vast network of suppliers.
Every day, Ecomhunt's experienced team picks and lists new products, providing helpful information such as:
Sellers on Ecomhunt then have access to this valuable data, allowing them to remain on top of industry trends and offer hot new products without spending all of their time performing their research.
The Ecomhunt concept is built on several sophisticated programs and algorithms. Still, the most critical aspect is that they all work together to provide users with marketable information to help them make their online stores lucrative.
EcomHunt Review 2023 – The Key Features
This section analyzes ecomhunt's best features, distinguishing it from other dropshipping selling goods research tools.
Selling things that people want to buy is the key to your success as a drop shipper or eCommerce business owner. That's precisely what ecomhunt does for you.
The features that ecomhunt provides to its pro members are listed below. In addition, it contains the following items:
Trending Products
Ecomhunt updates its website with the best-selling products; learning what people want to buy and how to focus your advertisements to attract clients will enhance your sales and profits.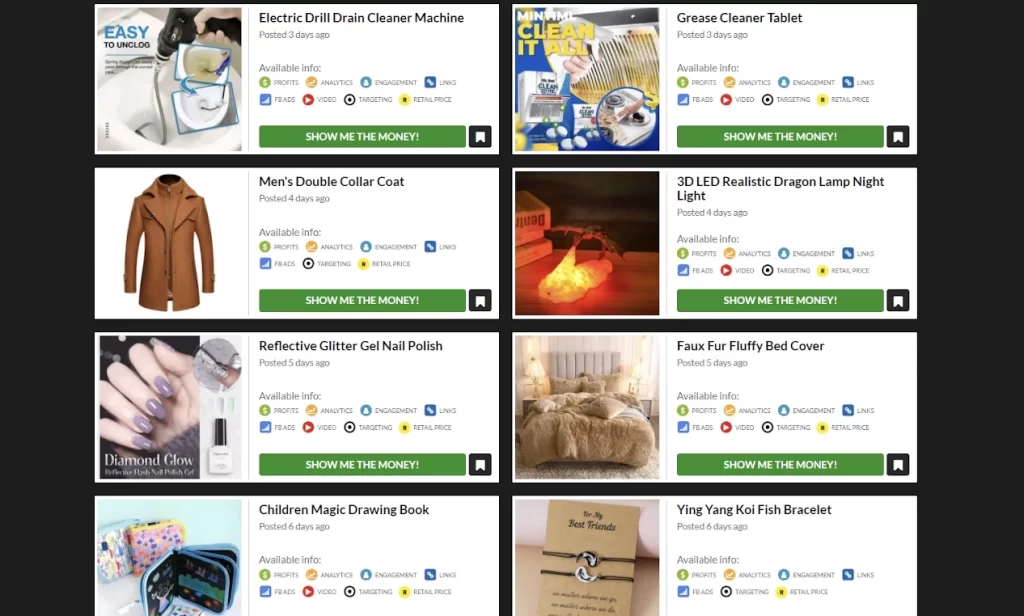 Every day, Ecomhunt publishes a list of the best-selling and trending products on its website. But unfortunately, most eCommerce firms fail because customers choose things that aren't in high demand.
You'll have access to hundreds of best-selling and trending products if you join the pro membership.
The information offered will assist you in determining which platform to sell the product on, how to market it using Facebook ads, and much more to maximize sales.
Product Profits And Analytics
This fantastic feature allows you to see the exact cost of purchasing a product from trusted retailers like eBay, Amazon, and AliExpress.

It also estimates how much money you could make if you sell the item. This tool is crucial since it allows you to prepare how much you'll spend on the product, how much you'll spend on advertising, and how much profit you'll make.
You'll also have access to essential product metrics, such as how the product performs on social media and the number of likes, shares, and comments.
Knowing how a product performs on social media will assist you in creating an effective social media marketing strategy.
You will also have access to the product source link, such as Aliexpress, which you can use to study the goods more before selling them to your business.
Knowing the product source can assess the number of orders, ratings, reviews, and total votes. This information is sufficient to determine whether or not the product will be lucrative.
Facebook ads and targeting
You may also use this Ecomhunt tool to see what Facebook ads are currently running. You will also receive a video that you can use in your Facebook ads or post on your store to improve client engagement.
It's more like you've already done the research, so you won't have to worry about it. Everything you need to get your ads to convert is made available to you.
Imagine you're an expert in the field of social media marketing. In that scenario, you'll get a bonus because you'll be able to improve the Ads copy provided by ecomhunt and raise your chances of success.
However, if you're still new to Facebook marketing, you can use Ecomhunt's existing Ad targeting.
Links To Supplier
This is a fantastic tool that will make your work much more manageable. The link to suppliers allows you to buy things quickly and enable you to get them at the best possible price. It also reduces the possibility of fraud.
This function is only available to ecomhunt pro members; if you are a free user, you will need to upgrade your account to use it.
You can start contacting the source of the goods by obtaining a link to their Aliexpress profile.
You'll also be able to see all of the stores that sell the same product, and you can spy on their best-selling items and add them to your own.
Shopify Apps
We need to employ the correct apps and software to automate all necessary work to generate massive money and increase sales conversion. You may quickly gain the most benefit and get a step ahead of your competition and other people with the help of these great Shopify apps.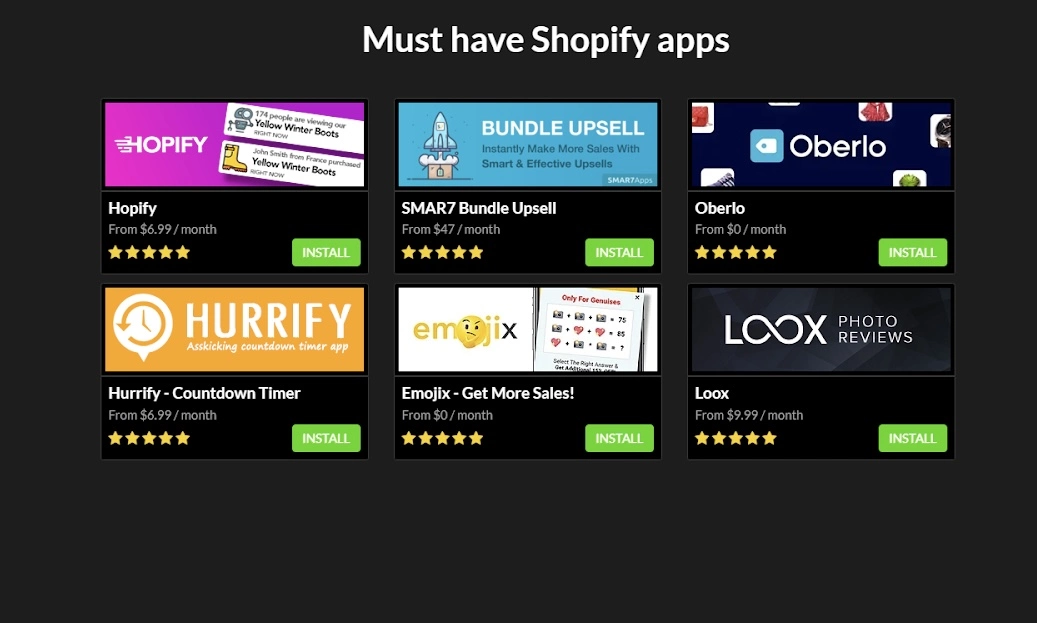 Some of the useful apps and extensions that you can get with these fantastic product hunt tools are Shopify, SMAR7 Bundle Upsell, Dropified- The Automatic Fulfillment, and many other legit apps that will help you in numerous ways.
Ecomhunt Pricing And Membership Plans
Ecomhunt is a low-cost solution that comes with many features to help you grow your dropshipping business. In addition, it offers two membership options: free membership and Pro membership.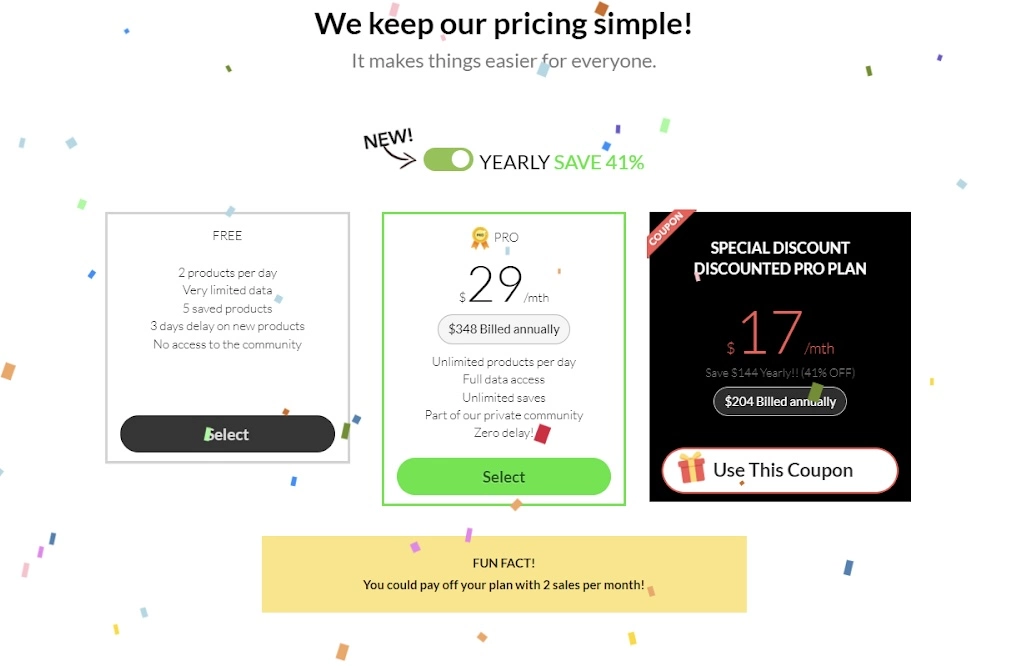 Free EcomHunt Plan
Today, it's challenging to come across a product that offers a free service; nonetheless, ecomhunt gives an open membership plan for people who cannot afford the Pro plan.
The ecomhunt free plan is great, but it comes with many restrictions. You can access a maximum of two goods and five saved products; daily updates will be made available to free users after three days.
Pro Plan of EcomHunt
You will get full access to all Ecomhunt has to offer with the pro membership plan, including all new products listed as well as helpful information about them.
The pro package costs $29 per month, but it is now only $20 per month. This offer, however, is limited and will expire soon.
Ecomhunt Cancel Subscription
You may decide not to continue with Ecomhunt for a variety of reasons.
Perhaps you've discovered a better tool than ecomhunt or have lost interest in the dropshipping company. Then, you have the option to cancel your membership at any time.
There will be no more charges, fines, or fees if you discontinue your subscription. You can return at any moment if you have a compelling cause to utilize the tool again.
Go to Profile > Billing and amend your information to discontinue your ecomhunt subscription. You can also cancel recurring charges using your PayPal account.
Benefits of Having Ecomhunt: Additional Surprises
Ad Hunter Tool
Ecomhunt's Ad Hunter application lets you track your competitors' Facebook adverts. This tool will allow you to monitor all sponsored adverts for a specific product and provide vital information about how well the ad is functioning.
You'll learn essential details about ad engagement, such as the country of targeting, the quantity of traffic the ad attacks, the ad's duration, and more. A free and a pro subscription are available for use with this tool.
Webinar and Tutorials for Beginners
The majority of those interested in Ecomhunt are dropshipping beginners who know nothing or very little about it. Ecomhunt provides free webinars and lessons to assist people in avoiding costly mistakes while launching an eCommerce business.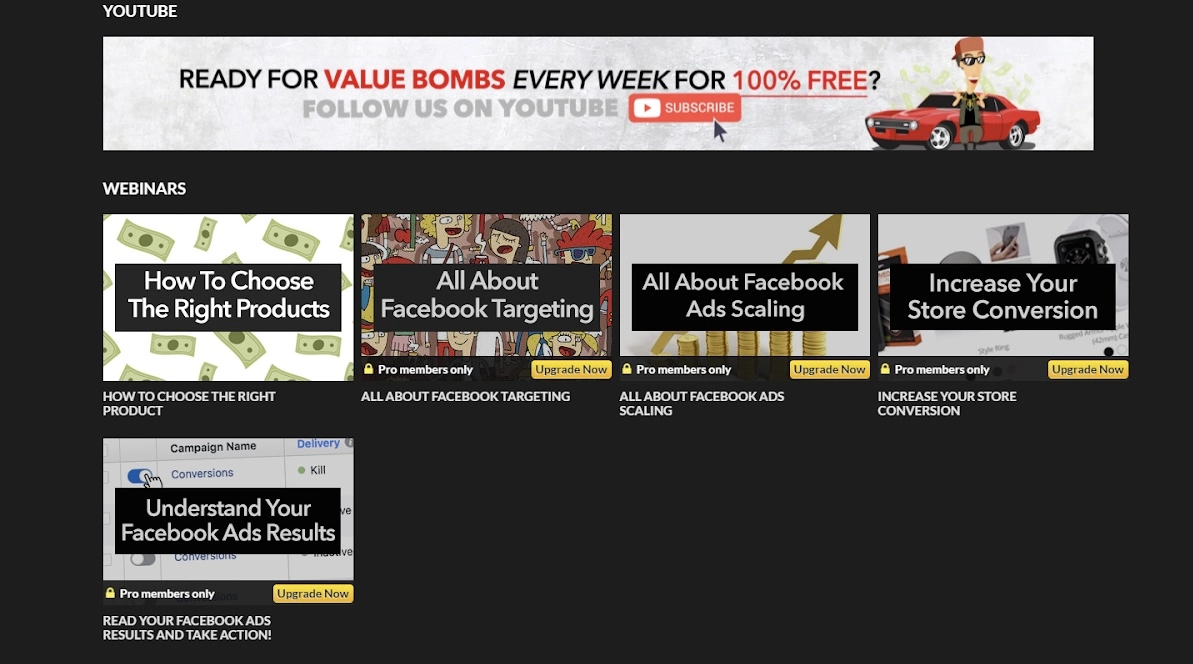 You'll learn all the ins and outs of the dropshipping company, as well as what you need to do to be successful. Only pro members have access to this feature.
EcomHunt Winners Club
As always, Ecomhunt assists online sellers in establishing a profitable business by allowing them to sell their products on Shopify and other platforms. You may reward yourself for your hard work and accomplishments right here in the Winners Club.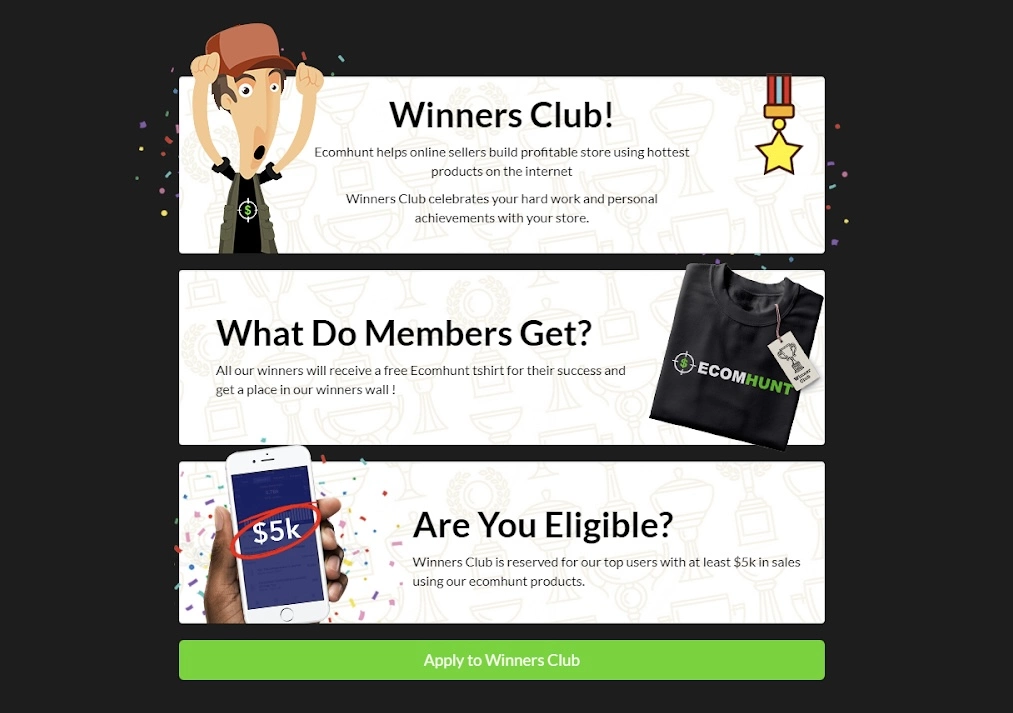 All of the winners will receive a free Ecomhunt T-shirt as well as the option to be recognized on the winner's wall of gratitude for their dedication and hard work.
Final Verdict: Is Ecomhunt Worth it?
Ecomhunt is an excellent resource for anyone who wants to establish an eCommerce business but isn't sure where to begin. It is the most well-rounded, has the best product rate, and provides the most satisfactory customer service of the bunch.
What's impressive about the service is how many perks Ecomhunt free offers. The free version is similar to expensive versions of other brands, making it a popular alternative for tight budgets. However, Ecomhunt Pro is still very competitively priced, and it comes with even more features that help it stand out.
It is the most well-rounded, offers the highest product rate, and has the best customer service of the bunch. In a nutshell, EcomHunt is one of the best dropshipping tools we've seen so far!
We hope you enjoyed reading our in-depth review of Ecomhunt.
Ecomhunt Alternatives & Competitors
Ecomhunt Vs. Niche Scraper
Niche Scraper is a fascinating business tool with a lot of cool features. It also provides good product availability and reporting, and analytics capabilities. Niche Scraper has several features that we like:
Niche Scraper isn't flawless, though, just like every other application. Its drawbacks include the following:
While Niche Scraper has many features and is a fantastic product, the free plan's limited flexibility is a drawback. On the other hand, Ecomhunt provides a complete service at a lower cost and is user-friendly.
You might explore selling on both marketplaces but prioritize Ecomhunt because you might profit from Niche Scraper's various analytical capabilities.
Ecomhunt Vs. Dropship Spy
Dropship Spy is a high-quality tool that allows you to find top-trending products and add them to your online store. It works similarly to Ecomhunt and the others, but some features and benefits are entirely different.
Some of the essential elements that will grab your interest are:
As a result, Dropship Spy takes a unique approach and offers specific unique capabilities that other platforms lack.
The application does, however, have certain flaws:
Dropship Spy has the potential to become a significant player in the drop shipping industry, but it isn't quite there yet. We'd want to see a substantial influx of new items, as well as an emphasis on growing their market.
It also lacks a free membership option, which is regrettable. If you can purchase one of the subscriptions, it could be handy for gaining access to some fascinating niche products, but we believe Dropship Spy works best with Ecomhunt.
KEY POINTS
Offers best-selling and trending products every day!

Track and monitor your competitor's adverts.

Direct integration with several Shopify apps.

Stay ahead of your competition with products insights.
Check this: 7 Best Amazon Affiliate Plugins for WordPress
FAQs
Is there an Ecomhunt free trial?
Yes. It offers a 14-day free trial. After that, there are no restrictions, and you can cancel or downgrade your account at any time.
How much does Ecomhunt cost?
Ecomhunt's price schemes are pretty customizable. They provide a free plan with limited features and a $29 per month subscription plan. In addition, new members can receive access for $20 per month if they take advantage of the ongoing 30% discount.
Does Ecomhunt Have a Refund Policy?
Yes! Every new user of Ecomhunt is eligible for a 30-day money-back guarantee. If you request a return within 30 days of joining the platform, you will receive a full refund.