Disclosure: Some of the links in this article may be affiliate links, which can provide compensation to me at no cost to you if you decide to purchase a paid plan. We review these products after doing a lot of research, we check all features and recommend the best products only.
Affiliate marketing is a lucrative business for digital marketers. Affiliate websites are the best way to do affiliate business. For example, WireCutter, DatingAdvice, and PC Part Picker are a few popular affiliate websites.
But it is not easy to establish an affiliate website.
So, what is the solution?
Buying a running affiliate website is the best investment you can have for the affiliate marketing journey.
Where should I Find The Right Affiliate Website?
It is not an easy task, but you'll see a lot of success if you pull it off. PC Part Picker grew from a small niche site to one of the best-known affiliate marketing sites worldwide.
WireCutter, the product review site, started small but grew quickly and was acquired by The New York Post in 2016 for $30 million. Your website could grow to the same scale (or larger) if you play your cards right.
To help you find running sites to buy, I have shortlisted the 13 best platforms for you to buy a website. Same platforms will also help you to sell your affiliate websites if needed.
How to Buy and Sell Websites (Step by Step)
Learning how to buy and sell websites may seem like a daunting task, but following the roadmap we've outlined will make the process a whole lot easier.
Step #1: Set A Timeline and Budget
Knowing how much time you have before you need to get a site up and running is critical, especially if you've not bought a website before. Not having a deadline will lead to incessant delays, and you'll never get started.
More importantly, you must think about how long you can afford to keep the website up before it starts making you money.
While planning out the timeline, make sure you also fix a budget for the website and account for the risk of failure during the calculation. In the affiliate marketing space, there are no guarantees that your investment will bring you profit.
Step #2: Find the Right Niche
Finding a website in the right niche is critical to your success. Ideally, you want the niche to have less competition but consistent traffic.
Picking a niche created due to a fad isn't a good idea since when the enthusiasm dies down, the site will not make you any money.
Looking for an under-exploited sub-niche is an excellent tactic to find the perfect niche. Think about it.
A blog about fitness for people over 40 is more useful and relevant to more people than a regular fitness blog.
Finding an untapped sub-niche to target can be your ticket to affiliate marketing success.
Step #3: Buy A Website
To buy a website, you will need to make an account on a reliable buying and selling site (the best of which we have highlighted below).
After finding a few websites in your niche, you must gauge their performance and determine how much the website is worth. The current revenue, income consistency, and upside potential are some of the parameters you need to consider.
You could get a website that hasn't been worked on much for cheaper and work on it yourself or buy a more expensive website that is already making some decent revenue.
It is also critical that you do your due diligence before you make an offer.
Why is the website being sold? Is it not performing as well? Has Google flagged the website?
It could just be that the seller is bored with the website and wants to move on to another niche. Maybe the seller wants to turn a profit on the website. Make sure you ask the seller some questions to understand why they're selling it.
Finally, you must make an offer and come to an agreement about the price. If you're negotiating with the person, start by offering 70% of the asking price, so you have some wiggle room to negotiate.
Don't offer too low of a price since the seller may no longer be interested in selling to you.
Step #4: Work To Improve The Website
Now comes the most hectic part you must work on the website to make it worth more than what you bought it for.
Besides adding new content to the website, looking into more affiliate marketing opportunities, and making/growing the email list, you must improve the site's SEO to improve the website's ranking and attract more visitors.
Step #5: Appraise Your Website
After working on the website for a few months, evaluate what your website is worth. To assess the value of your website, you must consider:
Bear in mind that websites that need less work to keep running go for more than websites that require a lot of work to stay profitable.
Step #6: Sell Your Site
You can sign up to one of the many buying and selling websites we've highlighted below to sell your website when you're happy with its valuation.
Interested buyers will reach out to you, and you can then negotiate the site's sale at a price you're happy with. You could also work with a broker to find the right person to sell to, but keep in mind that brokers charge a fee to help you with the sale.
Brokers will help you with the paperwork when you're finalizing the terms of the sale. If you decide not to hire a broker, you must get in touch with a lawyer to help you with the red tape.
Most marketplaces that enable you to sell and buy websites have an escrow service built-in, leaving you with one less thing to worry about.
Top 13 Best Platforms to Buy and Sell websites
| | | | | | | |
| --- | --- | --- | --- | --- | --- | --- |
| Platform | Known for | Websites Sold | Platform's Commission | Platform Fees | Website's Cheapest Price | Website's Highest Price |
| FE International | High-Quality Sites | Content websites, SaaS tools, Apps, etc | 10-15% | Nil | $50,000 | In Millions |
| Flippa | Variety of Sites | Content websites, SaaS tools, Apps, etc | 5-10% | $10-$49 for premium services | $1000 | $500,000+ |
| King Makers | Sites | Websites | Not Fixed | Nil | $50k | $200k+ |
| Empire Flippers | High-Quality Sites | Content websites, SaaS tools, Apps, etc | 2-15% | Nil | $15k | In Millions |
| Human Proof Designs | Selling Affiliate Sites | Affiliate Sites | Nil | Nil | $798 | $5400+ |
| MicroAcquire | SaaS Tools | SaaS Products | Nil | $298/year for the premium account | $50k | $200k+ |
| Motion Invest | Buying websites | Affiliate Sites | 15-20% | Nil | $1k | In millions |
| SideProjectors | Thousands of listings | Content websites, SaaS tools, Apps, etc | Nil | $10/month for the premium account | $1k | In millions |
| Digital Point Forum | Discussion Forums | All types of websites, SaaS tools, and domain names. | Nil | Nil | $1k | In millions |
| Exchange | Shopify Stores | E-commerce Stores | Not fixed | Nil | $1k | In millions |
| BuySellEMpire | A massive network of buyers and sellers | Content websites, E-commerce stores, SaaS tools, Apps, etc. | 4-10% | Nil | $1k | In millions |
| Sedo | Domain name buying selling | No | 10-15% | Nil | – | – |
| Freemarket | Small websites | Content websites | 5% | $25-$30 for premium listings | <$1000 | $5000+ |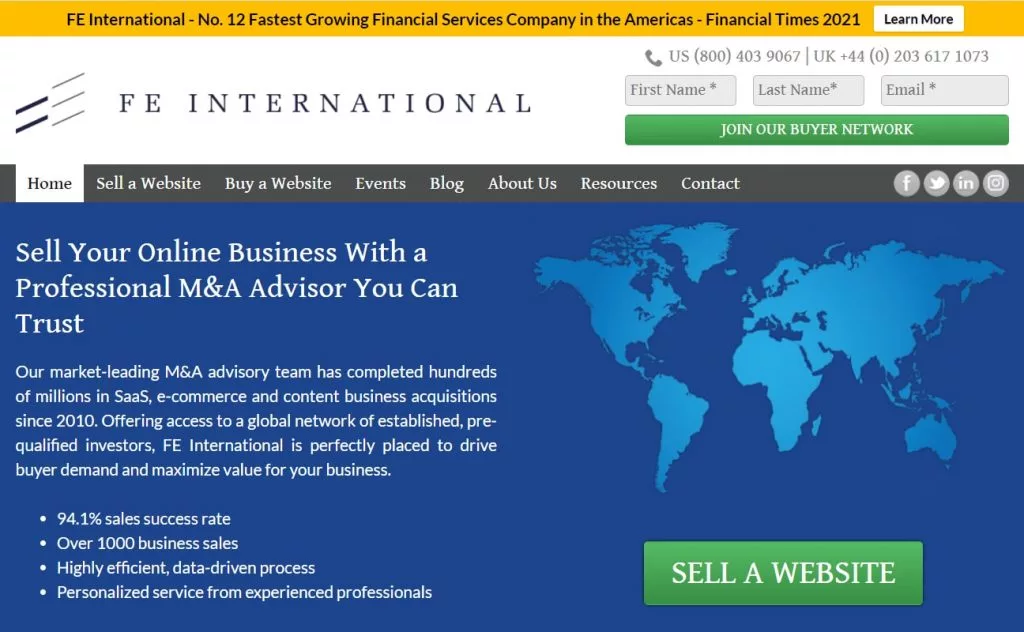 If you are looking for a high-quality website, FE International is the right place. While listings are limited, there are high-quality ones.
FE International has set a very high standard in terms of buying and selling websites.
The platform has a success rate of 94.1%. That means once you list your online property on FE International, there are 94% chances that you will get the buyer. That is a tremendous success rate.
If you are a seller, contact the FE International team for assistance. Follow the given below link to do so:
Click here to register yourself as a seller
As a buyer, you should apply to request access to the listed properties. You can apply as a buyer by the given below link.
Click here to register yourself as a buyer
Pros
You will find all authentic websites on FE International.
No joining fee.
Cons
No listing of low-priced sites.
Limited websites are available to buy.
Since it's an open platform to buy and sell websites, quality may be a major concern for the users. As a buyer, you should be very careful about the quality of the website.
Flippa is one of the most popular platforms for buying and selling sites of any type. It provides you with plenty of options at different prices.
You can find a website for $1000, and the same platform can offer you a website for a $500,000 price.
If the buyer and seller need a broker to help, Flippa will charge separately for that.
The commission will go down to 5% if the deal amount goes over $100,000.
Go to the given below link to register as a buyer or seller:
Click here to register yourself as a buyer or seller
As a buyer, you will get some listing details directly due to the public visibility. For confidential listings, you should get in touch with the seller for more information.
Pros
Wide variety of listings, including apps, sites, domain names, etc.
All price items are available. 
Cons
Possibility of frauds and scams.
Costly for sellers due to listing prices.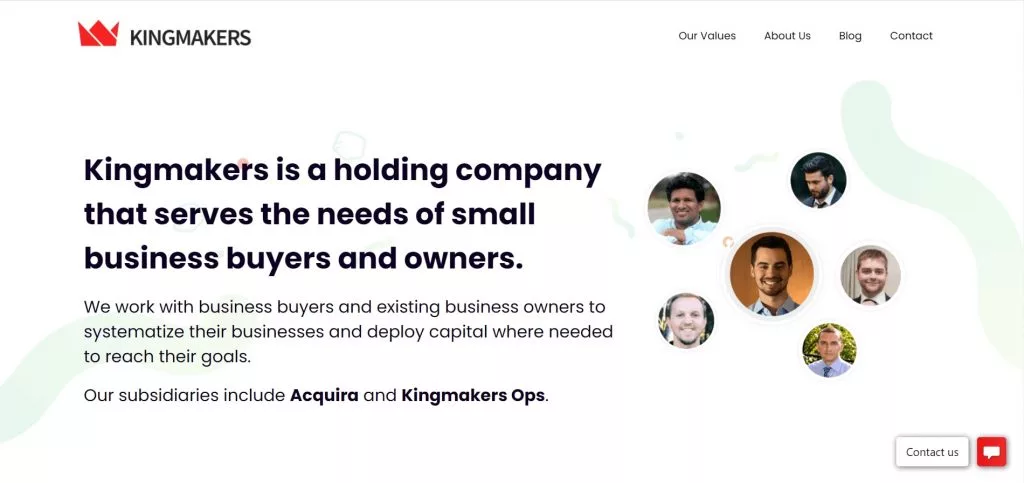 It is a unique kind of platform for buying and selling websites. The platform has a team of experts that help you to know your website's worth as a seller. As a buyer, they will help you to buy the site efficiently.
If you are a buyer and don't have enough money, the platform also offers a partnership. In such cases, they also provide you with extra services for business growth.
As a buyer or seller, click here to schedule a free call with Kingmakers technical team.
For complete details and other links to connect with them, you can click here.
Pros
No need to worry about fraud.
Right platform for owning the authenticated business
Cons
Buyers and sellers are dependent on the Kingmakers team.
Buyers have limited options.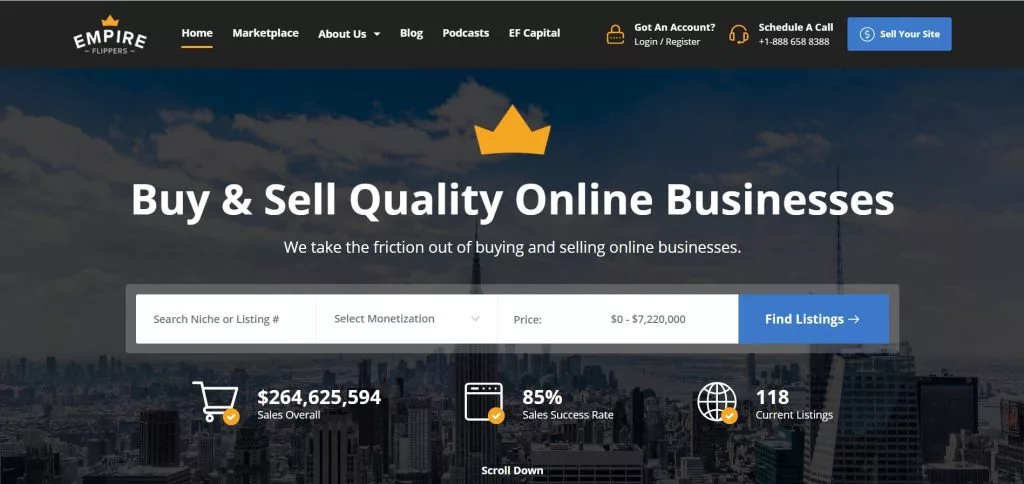 Empire Flippers is quite similar to the FE International platform. It has a high quality of leads. If you find a website on sale on Empire Flippers, it is 100% authentic.
Website prices are very high. It's the right website to visit for buying and selling websites worth hundreds of thousands of dollars.
Commission keeps decreasing as the website price goes up. The platform charges a 2% commission on a deal of above $10 million.
For selling a website, follow the given below link:
Click here if you want to sell your website
Note: Always The platform only chooses high-quality websites, so a website in your niche may not be listed.
For buying, register yourself by the given below link:
If you want to buy a website you can click here
To avoid scammers, Empire Flippers will approve your request after verifying your funds and other documents.
Pros
The commission fee is low.
No listing fees.
Cons
You can't sell low-priced, authentic websites.
The registration process is complicated. 
Human Proof Designs is the right platform if you are a beginner and looking to get into buy selling websites. The online platform not only provides the websites but also helps you in growing it further. It additionally provides services like Search Engine Optimization.
The platform is very popular due to its customer-friendly features. It helps you in owning an affiliate website based on your budget.
If you are a buyer, follow the given below link to register yourself:
Click here to register yourself as a buyer
They have no services for sellers.
Pros
Ideal platform for beginners.
Customized websites as per customers' demand.
Additional services to help the customers further. 
Cons
Mainly focused on affiliate websites.
No option to sell websites. 
High-quality websites are not available for sale. 
As a startup, if you are looking for a Software as a Service(SaaS) tool, Micro Acquire is the right choice. Mostly, It provides TLC(Tender Loving Care) products that are easily extensible. With extra features, you can make such products more stable.
If you are a premium buyer, you will get early access to the special offers and discounts offered by sellers. You can open a premium account with a service cost of $290 per year.
If you are a seller, register on the platform by the given below link:
Click here to register for yourself as a seller
For buyers, for the given below link to access deals and offers:
Click here to register yourself as a buyer
For a premium account, follow the given below link:
Click here to access your premium account
Later, you can log in to the portal by the given below sign-in page:
You can also log in to MicroAcquire through your LinkedIn profile.
Pros
The right place for startups.
No service fee.
No commission fee.
Cons
No product for individuals.
Product cost is too high for a low-budget startup.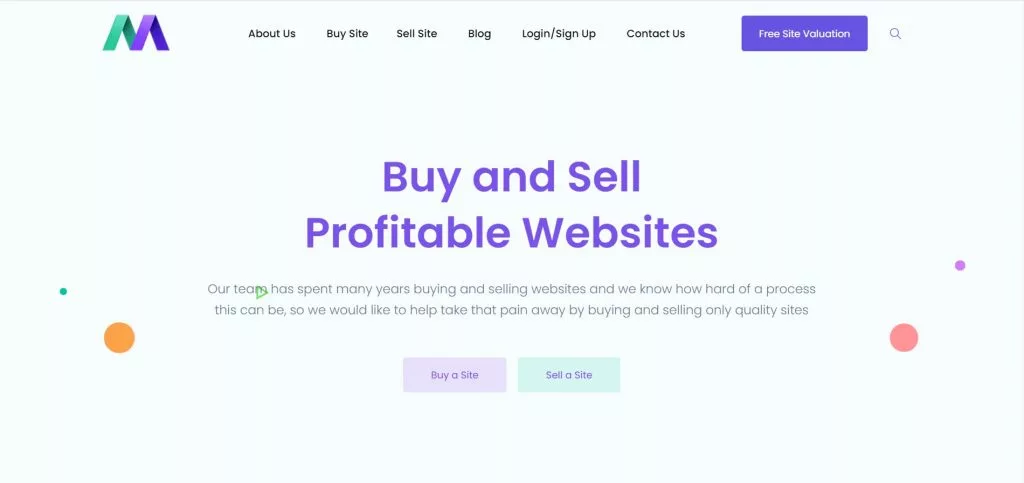 Motion Invest not only helps you in buy and selling sites, but the platform also plays a key role of a buyer. Sometimes, it buys a website for itself. And you get the money instantly.
It attracts more buyers due to low price website listings.
Commissions: If you are selling your website to Motion Invest, the commission fee is zero. For other buyers, it charges a commission fee that is 20% for sites under $20,000 and 15% for websites above that.
Sellers can use the given below link for listing their websites:
Click here to register yourself as a seller
Buyers can access the marketspace on Motion Invest by registering through given below link.
Click here to register for yourself as a buyer
Pros
Thousands of listings.
Right platform for beginners. 
Cons
Deals only in affiliate websites.
The scam possibility is higher.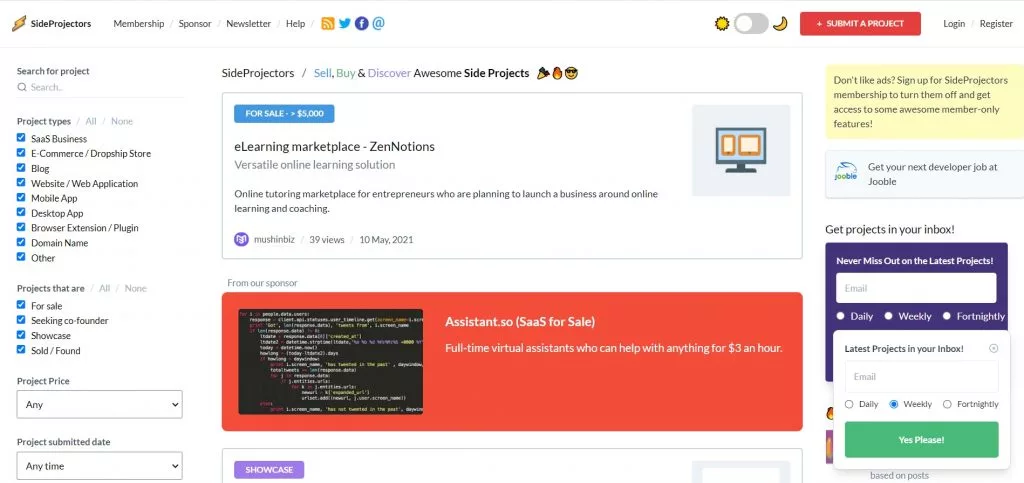 SideProjectors is very popular among buyers and sellers. The platform sells websites, tools, templates, and other online properties. As an individual, you can join this platform to buy sell websites.
Follow the given below link if you want to buy or sell on Side Projectors:
Click here for sell or buy website
SidePrpjectors also allow you to sign up via Twitter, Github, ProductHunt, Facebook, and LinkedIn accounts.
Pros
No commission charges.
No service charges.
Cons
Buyers complained about the scams.
Low-quality websites are more.
As the name suggests, it is a marketplace cum discussion forum. You can discuss different technical topics, including buying and selling of websites.
The platform allows customers to buy and sell different kinds of products, including websites, tools.
We will help you to register on Digital Point Forum. You can also log in to Digital Point by your Facebook account.
Click here for sell or buy websites
Pros
Discussion forums provide extra knowledge about different technical skills.
Plenty of listings helps in choosing the right product. 
Cons
The user interface of the website is not user-friendly. 
It is difficult to find a valuable listing due to lots of spamming. 
If you want to buy an E-commerce website with the right sales revenue calculation, join Exchange. It supports Shopify to calculate the exact sale revenue.
That means a seller can not manipulate the revenue numbers. It also supports Escrow and anonymous communication.
You can add your Shopify store by given below link :
Click here to register your Shopify store
You have the option to list your store privately or publically.
As a buyer, simple signup is enough.
Exchange provides a login facility for third-party accounts, including Google, Facebook, and Shopify.
Pros
It provides a private listing that avoids unnecessary spamming. 
Quality leads.
Cons
It is limited to e-commerce stores. 
Listings are very few.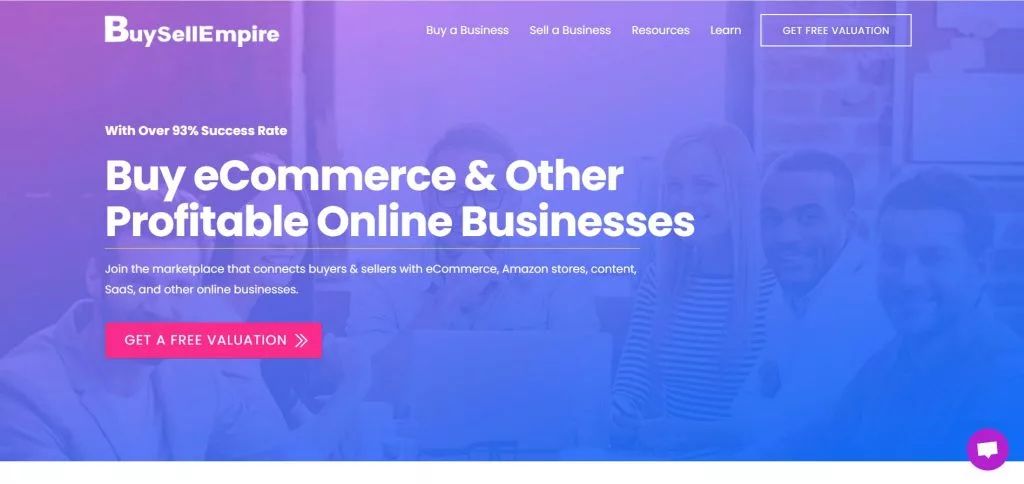 BuySellEmpire is one of the largest networks of buyers and sellers. It has a huge database of more than 10,000 buyers and sellers.
The platform claims that it has a success rate of 93%.
BuySellEmpire provides a unique feature of website market value calculation. Before listing your website, you can check its total worth by the given below link:
Further, to sell your business, follow the link given below.
Click here to sell your website
The platform does not have enough listings. So, it is better to join the email list of BuySellEmpire to get the latest offers.
You can also follow the below link to buy the listed business.
Click here to buy a listed business
Pros
A vast network of buyers and sellers.
No joining fee is good for sellers.
Cons
Minimal listings.
Very high-priced listings.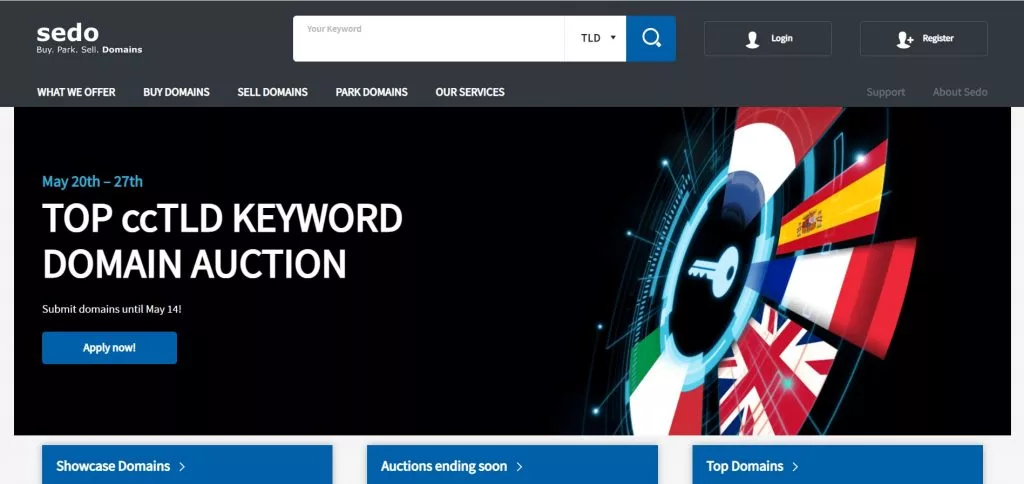 Sedo is buying a selling platform exclusively for domain names. You can sell/buy domain names independently. You can also take Sedo Broker service for the buy-sell web site.
For buying domains, click here
For selling a domain, click here
For domain parking, click here
Pros
The right place to buy sell domains. 
Park domain is a new feature to earn money from advertising. 
Cons
Operations are limited to domain names.
Privacy is a major concern on Sedo.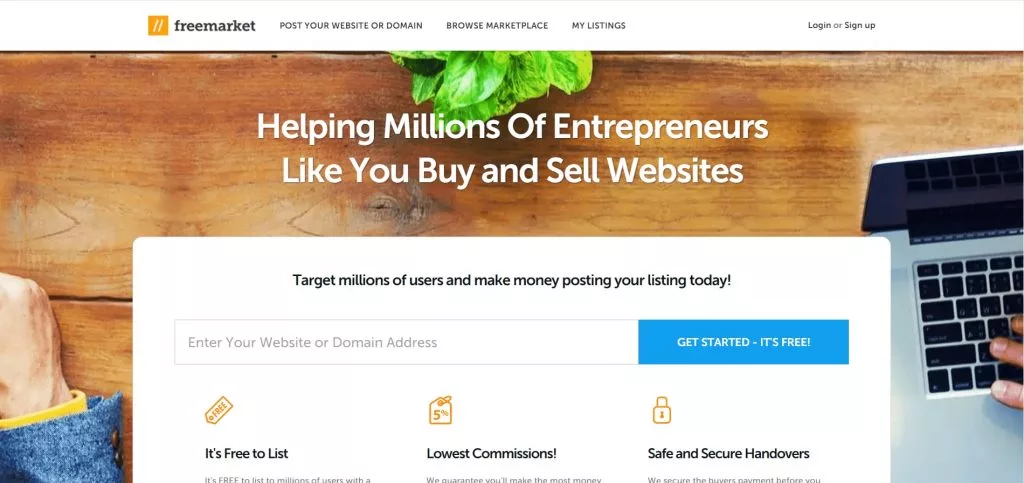 If you want to buy a website at low prices, you should follow Freemarket. It provides listings to small and less established websites. The platform also sells domain names.
Login with a freelancer account for buying and selling on Freemarket. To do so, follow the given below link.
Click here for buy or sell websites.
Pros
Good deals for beginners.
No service charges for normal listings.
Cons
Listed websites are not well established. 
Private listing charges are high. 
How to Choose the Best Platform to Buy and Sell Affiliate Websites
Follow the given criteria to choose the right marketplace for the buy-sell website.
Platform Fee
Generally, all marketplaces that allow buying selling websites provide two types of fees: listing fees and commission fees. Overall, normal listings are free on all platforms, whereas commission fees vary from one platform to another.
For private listings or featured listings, platforms charge different amounts. Compare it and choose the right platform. Some platforms also ask for a joining fee, or they offer premium accounts.
You should read the benefits of premium accounts before paying the extra money.
Automatic Due Diligence
We should also make sure whether the platform performs automatic audits, reviews, and different investigations to check the authenticity of buyers and sellers, including the listed items.
Kind of Websites on Platform
We should also look for the listings on a specific platform before adding our website or product. If the existing listings match our product, we should go ahead with that online platform.
As a buyer also, we should do complete research on listings.
Safety/Scam-Free Policies
Some platforms look attractive, but they are full of scams. We should read the platforms' guidelines related to buy selling websites and safety measures.
Commissions
Some of the platforms don't take commission fees, whereas most platforms' commission fees vary from 5% to 25%, depending upon the deal size.
So, we should do detailed research about commission fees before choosing one.
Platform Reviews
Platform reviews tell the reality of the business. We should look for review sites to know what people feel about that specific platform.
On social media platforms also, people post their reviews about such services based on their experience. We should take these reviews very seriously.
You can also join discussion forums to know about marketplaces that enable buy selling websites.
With the above details and discussion, you are now aware of the buying and selling platforms. You should still be very careful before making the final decision.
If you have an established website or you have to buy one, I suggest joining Empire Flippers, FE International, or Flippa platforms.
As a beginner, you can choose Freemarket or BuySellEmpire. The exchange platform is the best place for buying and selling e-commerce stores.
Tips for Website Sellers
Tips for Website Buyers
Check this: How to Build an Affiliate Website in Minimal Investment
FAQ(Frequently Asked Questions)
Is buying a website worth it?
There is no straightforward answer to this question. Detailed research for buying a website is the key to success.
Which buying-selling websites are safe for beginners?
Freemarket or BuySellEmpire.
Should I buy a website for its potential?
Yes, but judge the potential rightly. Don't go with the seller's words.
How should I calculate the price of a website?
Plenty of platforms provides price valuation of a website. Siteprice.org is one such platform. Select at least 2-3 platforms to know the real value of a site.
Conclusion
Now you now know how to buy and sell websites like a veteran affiliate marketer. Buying and selling websites is a lot easier if you sign up to the right marketplace, and with the top options reviewed in this post, you won't have any trouble finding the right site to buy or the right buyer to sell to.