If you are in the music industry or running a Youtube channel, you might be well aware of good audio editing software. An excellent audio editor can make your work easier and save you time. Choosing high-quality audio software for editing is essential to creating professional tracks as it can help you make your recordings sound better, more polished, and more professional.
There are many different types of audio editing software available on the market, ranging from simple to complex. However, most of the time, the best audio editor is the one that suits your needs and budget the best. In this blog, we will discuss the 15 best audio editing software for PC in 2023.
What is Audio Editing Software?
Audio editing software is a program that lets you edit, create, and mix audio files. It provides you with the tools to improve the quality of your recordings, add effects, and change the tempo, pitch, and other audio aspects.
Audio editors come in all shapes and sizes, from simple to complex. Some are designed for specific tasks, such as removing background noise from recordings, while others are more general-purpose and can be used for various tasks.
15 Best Audio Editing Software of 2023
Below are the 15 best audio editing software programs that you can use for audio editing:
Adobe is known for its powerful applications with optimized features that make them perfect for professional use. If you are looking for the best audio editing software, the Adobe Audition application might be the best one for you. It comes with multi-track editing and mixing feature that elevates the whole experience.
Other features of this exceptional audio editing app include Auto Ducking which features Adobe's propriety AI-based 'Adobe sensei' technology' which makes vocal and speech clearer. It also has highly efficient clip editing features like mirror fades and maintaining layered stacks. Along with that, Adobe Audition tutorials make the whole process smoother and more accessible.
Key Features
Pricing
Monthly subscription: $20.99
Free trial for a month
While browsing for free audio editing software, you will surely come across this one. If you are a beginner in the audio editing world, this Ocenaudio audio mixing software will be an ideal choice. However, it is also perfect for professionals with optimum performance features, including the noise-removing operations and the quality to add notes to all the edits.
This audio editing software features an equalizer and a pitch adjustment for raw audio, making the process a lot easier. Even though this software is free, it has many optimum performance features, making it a perfect choice. You can even modify the metadata of your audio file before rendering it with the help of this software.
Key Features
Pricing
It can be downloaded free of cost.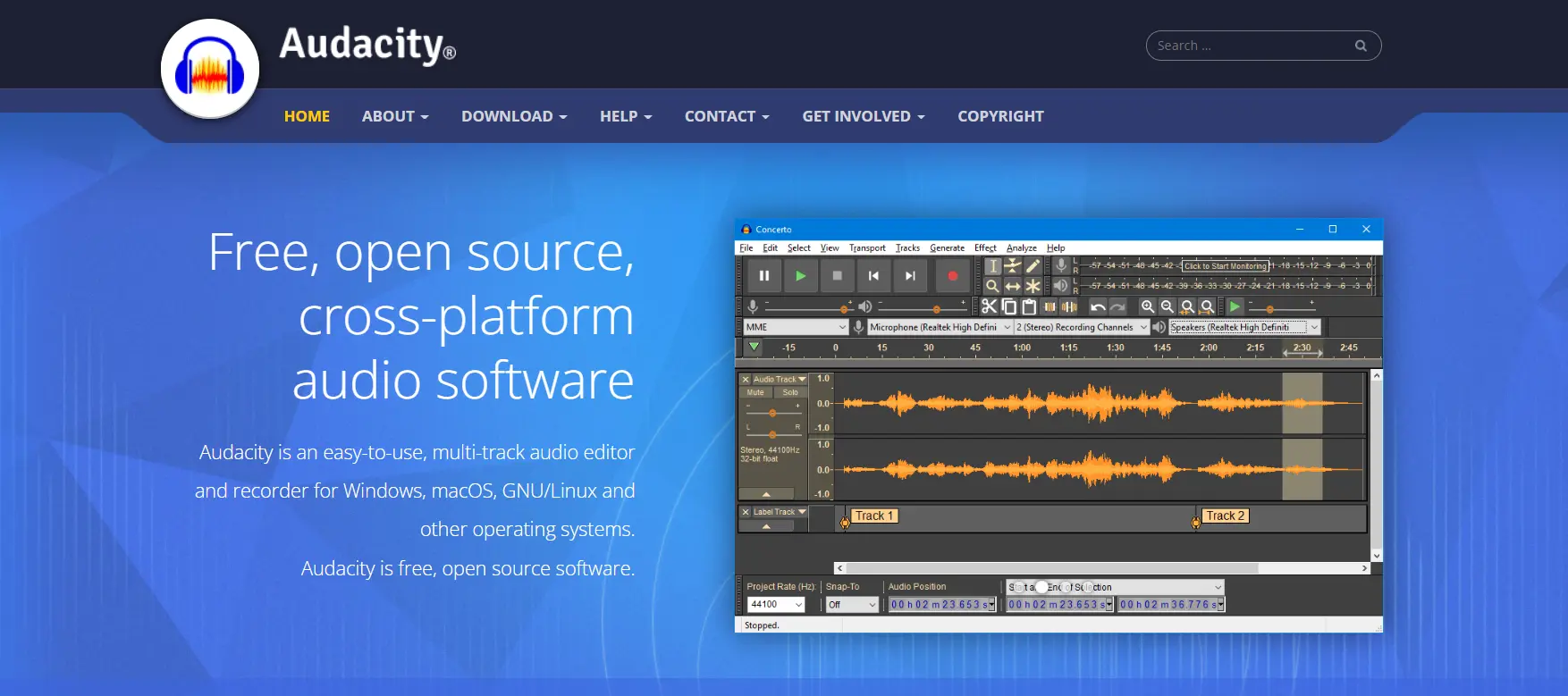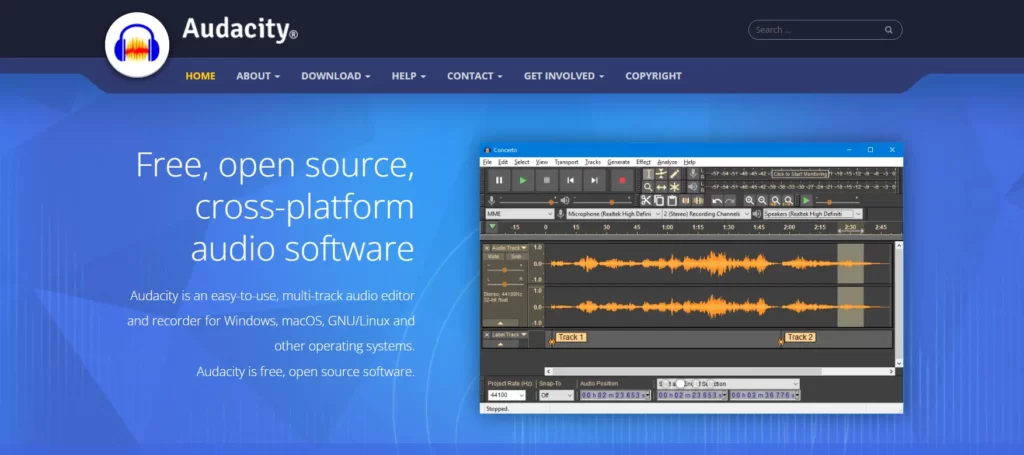 This audio editing software is one of the best free audio editing software with various reliable and efficient features. It has multiple optimum performance features despite being free and accessible to everyone. This software features many different effects, including distortion, bass, noise, treble, removal, etc.
Moreover, Audacity also comes with various analysis tools, including a sound finder, silence finder, beat finder, etc. Audacity is rich in features and tools you might need during audio editing. These tools include a time shift tool, an envelope tool, and many more. Being open-source, it is excellent for all, from beginners to experts.
Key Features
Pricing
Avid Pro Tools is an excellent and powerful software for professionals sitting in large studios. With this tool, you can record up to four mics simultaneously, ensuring a smooth workflow. Its audio engine offers a 64-bit architecture with a low-latency input buffer and allocates host processing resources. It also helps with the distribution of music to various platforms.
Not only that, but this pro tool has many other features. One of the best features of Avid Pro Tools is its retroactive sound recording capability. It also enables you to search through tracks, instruments, and type-ahead searches. In addition, its outstanding collection of virtual instruments is the perfect tool for audio editing.
Key Features
Pricing
Monthly subscription: $39.99
Yearly subscription, paid upfront: $299
Yearly subscription, paid monthly: $31.99
Reaper is also quite powerful and rich in features and one of the most affordable ones on our list. It features exceptional multichannel support with 64 channels in each track. You can also record multiple disks simultaneously for data redundancy and enable you to directly record audio to mono, stereo, and multichannel audio files.
Reaper also enables you to apply effects in a real-time, utterly non-destructive manner and the exceptional features mentioned above. Another feature that adds to the Reaper functionality is its customizable interface. Moreover, you can find numerous comprehensive tutorials of the software on Youtube that helps you in the learning process.
Key Features
Pricing
Free trial
License: starts at $60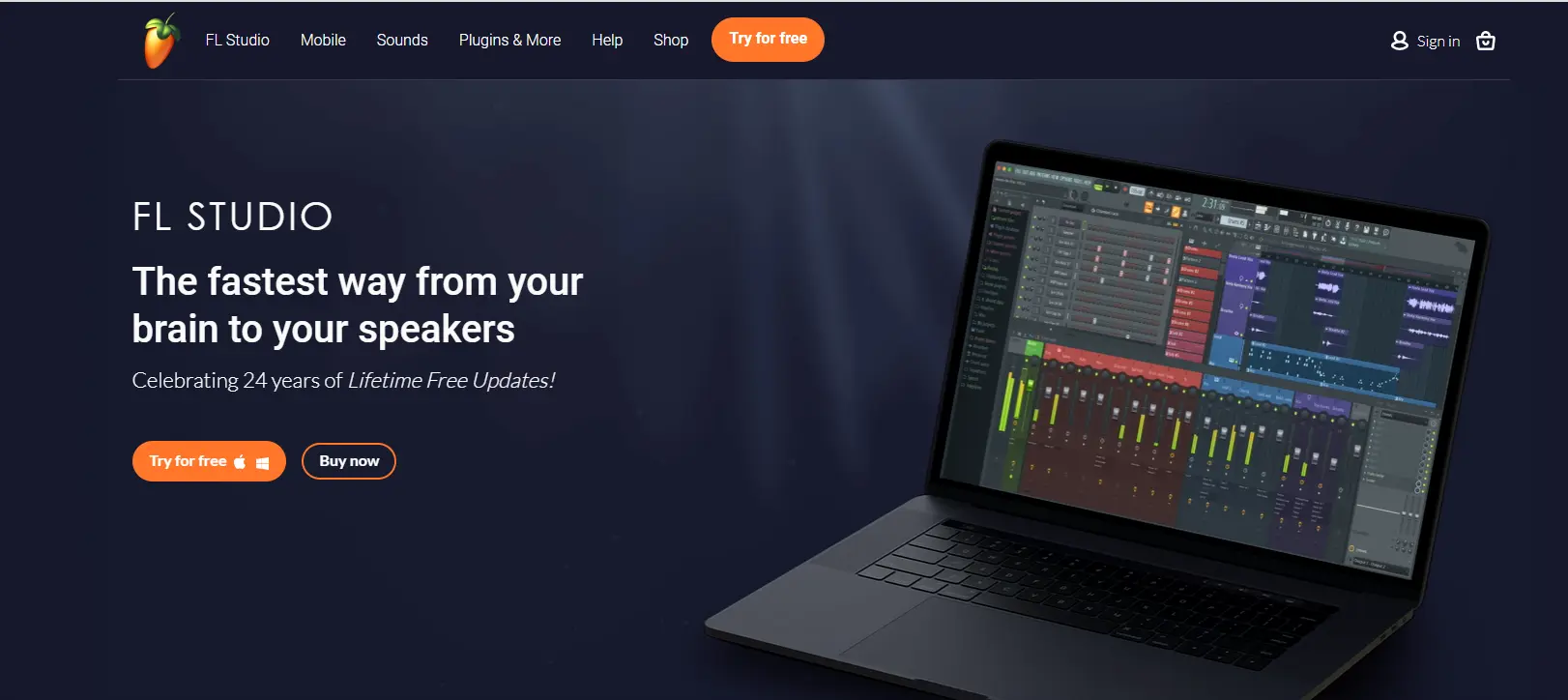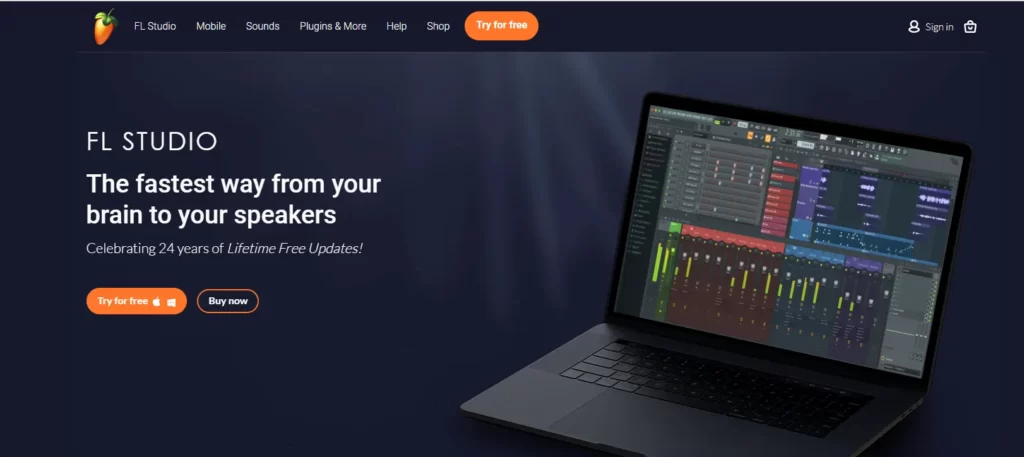 If you are looking for efficient audio editing software for PC, you can consider getting the FL Studio software. It is an efficient audio editing software used by many famous personalities like Porter Robinson and Martin Garrix. Also, FL Studio supports multi-track recording, pitch shifting, and time stretching. The featured mixer also provides effects like automation delay compensation, chains, etc.
Moreover, it features over 80 plug-ins, including sample manipulation, synthesis, compression, etc. It also supports a variety of instruments with support for VST standards. With its outstanding features, this software is not just good for audio editing but also for music production.
Key Features
Pricing
FL Studio Fruity Edition: $99
FL Studio Producer Edition: $199
FL Studio Signature Bundle: $299
FL Studio All Plugins Edition: $499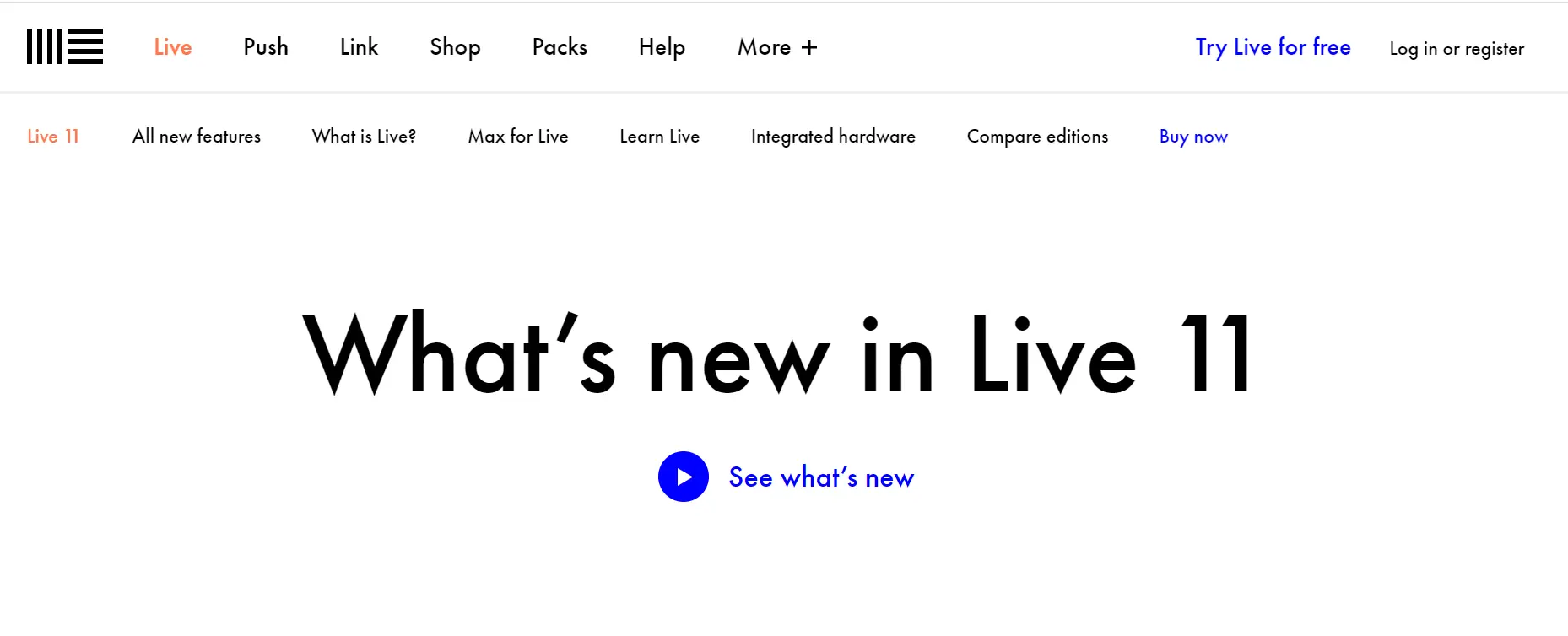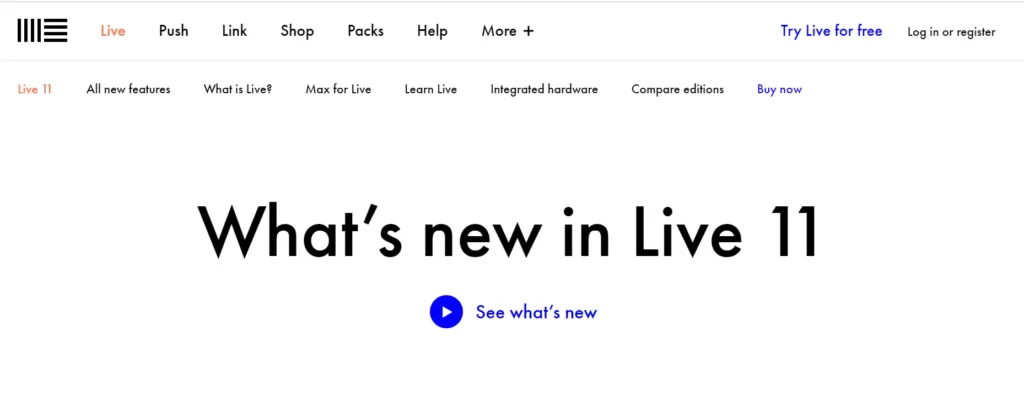 Most music producers might have already heard about Ableton Live. Its exceptional features make it quite popular and efficient. This software supports unlimited audio and MIDI tracks, enabling you to add up as many layers of tracks as you want in a single project. In addition, it is a features rich software that supports MIDI capture, 256 mono input channels, and 256 mono output channels.
Moreover, with this software, you get up to 70 GB of pre-recorded sounds and up to 15 software instruments, and 46 audio effects. As a result, Ableton Live is one of the highly regarded DAWs for electronic music production.
Key Features
Pricing
30 days free trial
Live 11 Intro: $99
Live 11 Standard: $449
Live 11 Suite: $749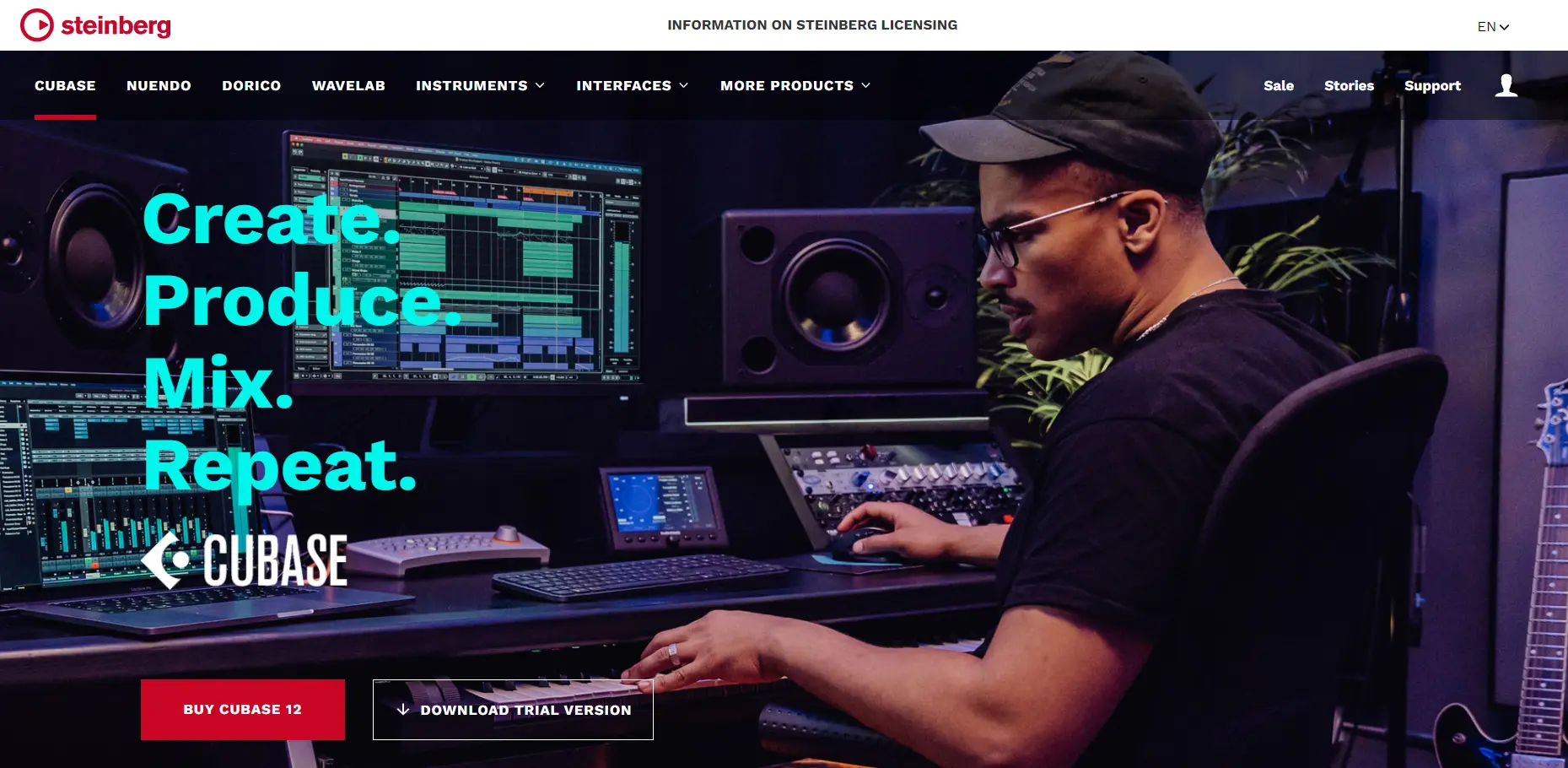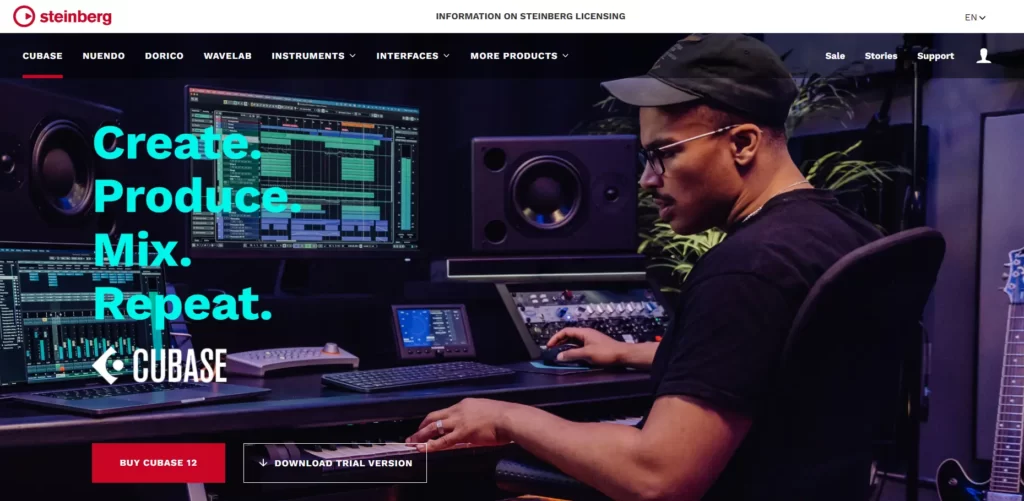 Cubase is also a pretty popular audio editing software used by many experts and well-known people like Junkie Xl, Zedd, etc. It features a frequency equalizer that takes care of all your delicate frequency tasks. It also comes with an auto-pan feature that enables you to play around with tracks.
Moreover, Cubase also comes with Audio-ins, enabling you to use filters and effects separately on all your audio tracks. Cubase's Plugin Sentinel automatically scans all your plug-ins to ensure that they are valid and harmless to your system. These features make it perfect for delicate frequency edits and other audio edits.
Key Features
Pricing
Free trial available
Cubase Pro 12: € 579.00
Cubase Artist 12: € 329.00
Cubase Elements 12: € 99.99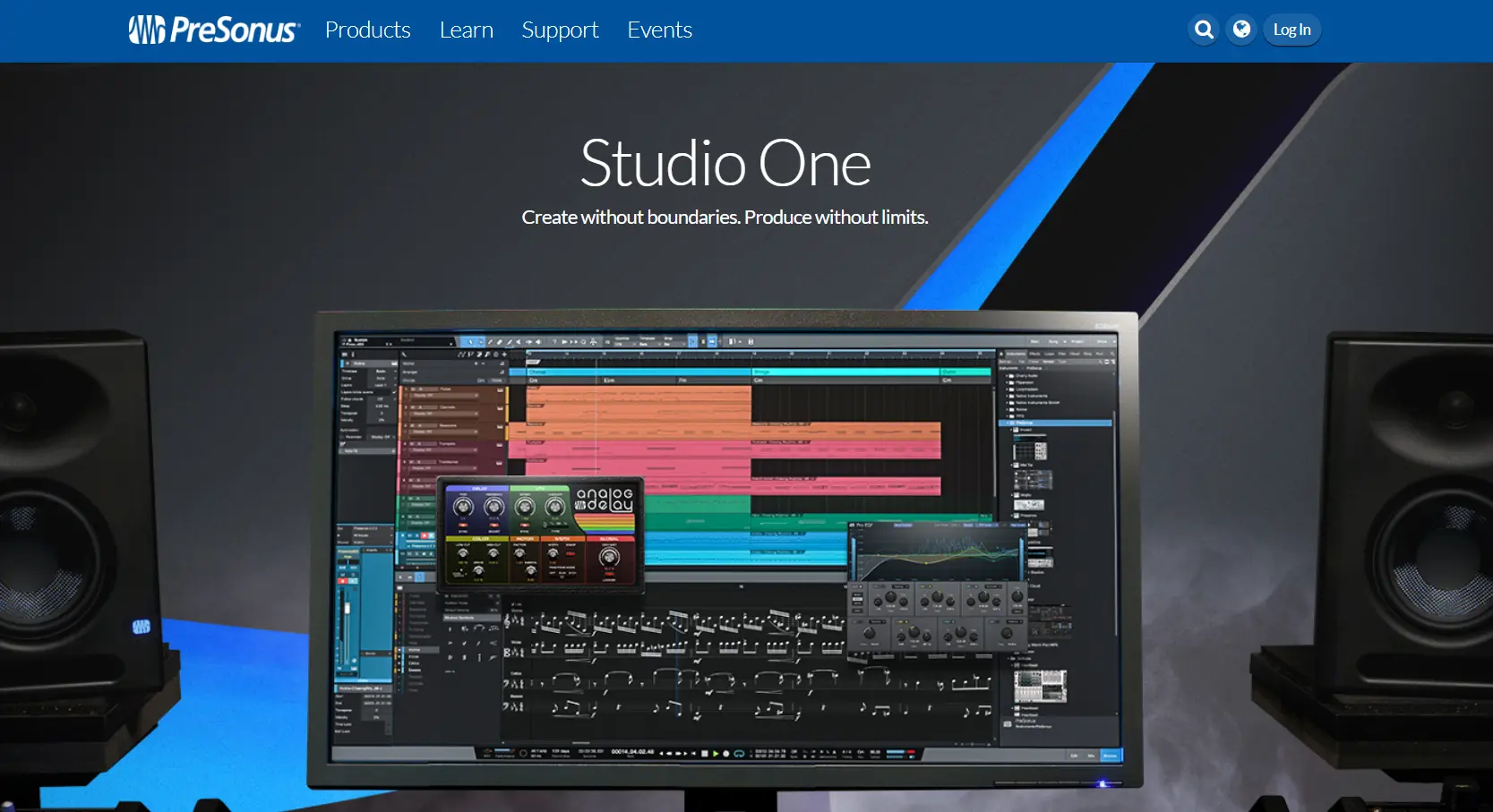 PreSonus Studio one audio editing software is a versatile software known for its unique features and support for multiple tracks. It also possesses a Studio One's Chord Track feature that enables you to make a quick prototype of songs. It also comes with a chord track that provides chord substitution, key modulation, and more features.
These are not the only features possessed by this efficient audio editing software. It is also capable of automatically identifying the chord from your audio. Furthermore, it comes with a new Impact XT drum module, an improved version of the older one. In addition to that, it also has twenty new features like real-time stretching and beat quantization.
Key Features
Pricing
Studio One Artist: $99
Studio One Professional: $399.95
PreSonus Sphere Monthly: $14.95
PreSonus Sphere Annual: $164.95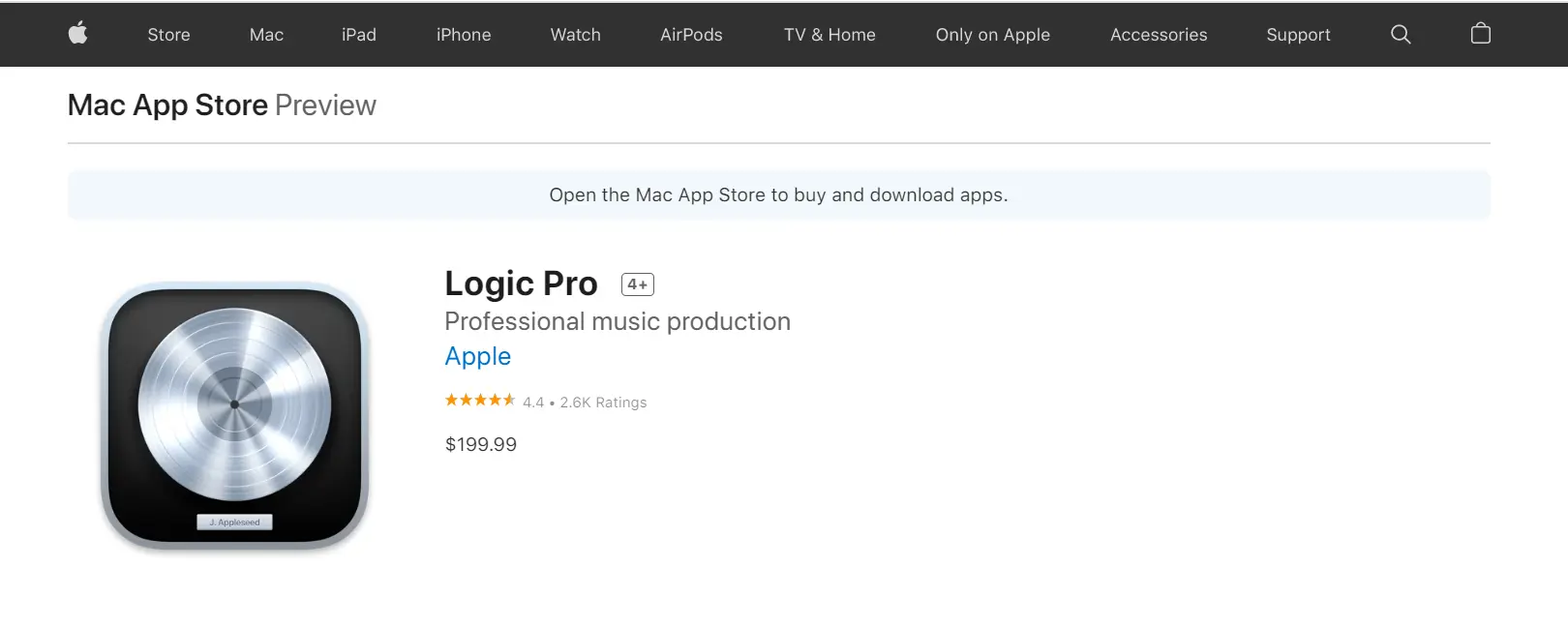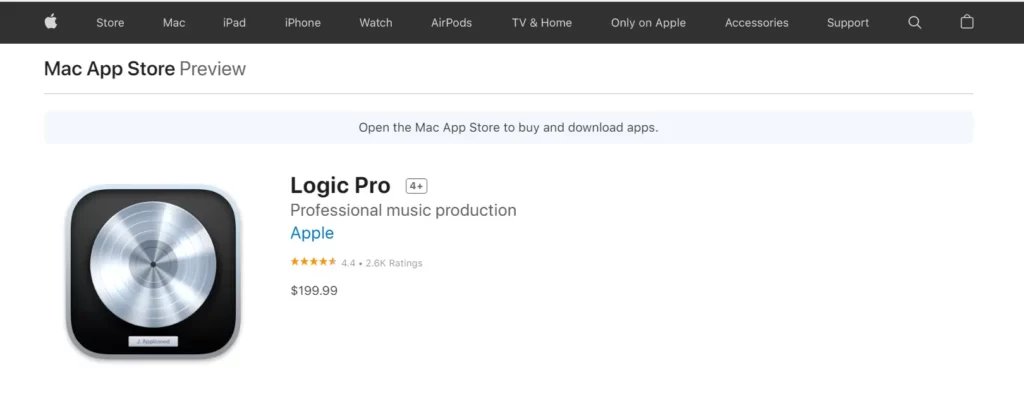 Logic Pro X Sound Editor is famous for its audio mixing features, but it is only accessible on macOS. It has all the essential features you will need as a beginner and all the advanced features for professionals. It also features automatic match timing if different tracks in a project using 'Smart Tempo.' It also features 'Flex Time' and 'Flex Pitch.'
Moreover, it also comes with an 'arpeggiator' which gives your music the complex feel you have been looking for. You can also get multiple pre-recorded sounds and patches that help smooth workflow. It also goes along with Apple's unlimited plug-ins and gives you control over particular notes.
Key Features
Pricing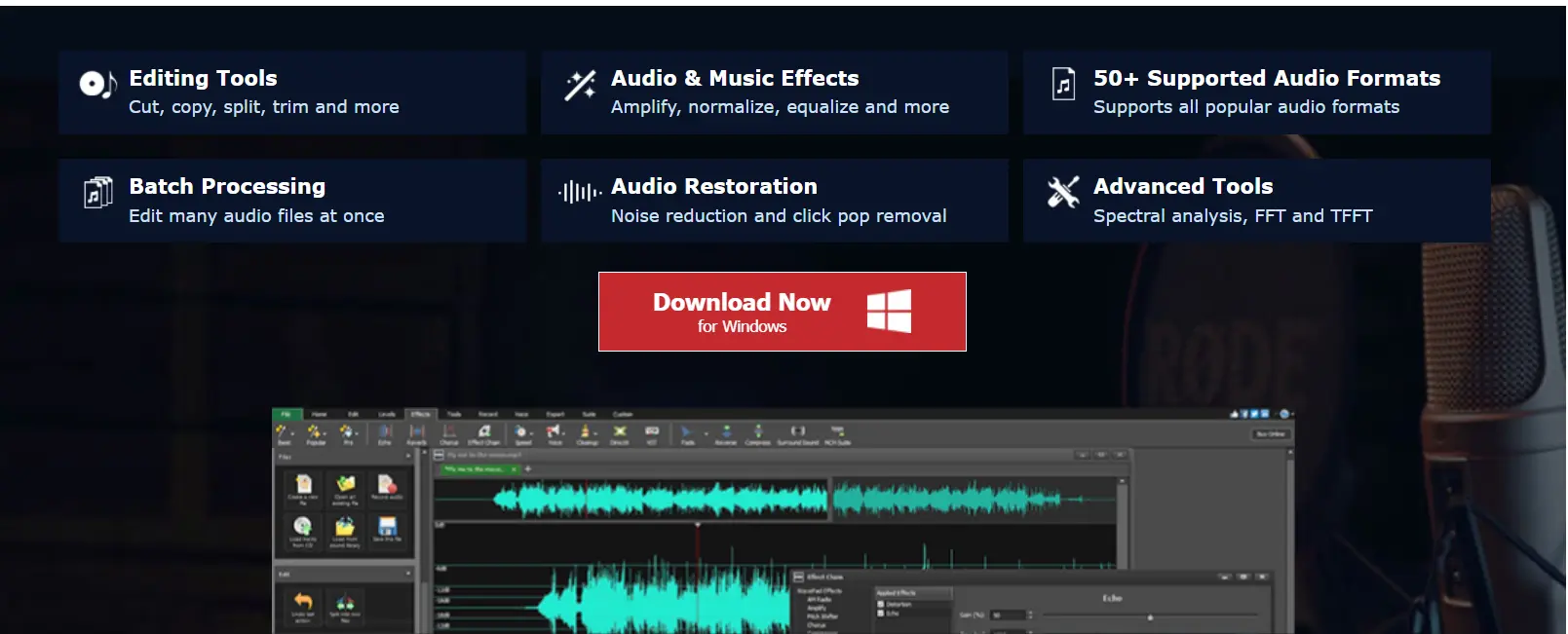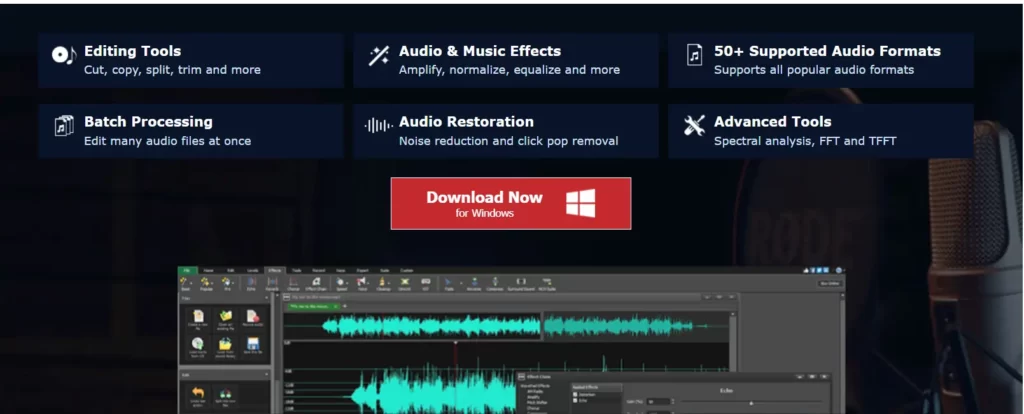 If you are looking for a full-featured free audio editing software, you must consider this WavePad software. It has everything you might need to work on your audio files and music. Its highly intuitive interface is quite convenient and does all the creating, editing, and recording tasks.
Moreover, it can also add effects like amplification, echo, and noise reduction to your audio file. It is free for non-commercial, so many users benefit from its exceptional features. Editing tools in this software include cut, copy, paste, equalizer, silence, compression, auto-trim, envelop, amplify, reverb, echo, reverse, and more. Some advanced tools are spectral analysis (FFT), speech synthesis (text-to-speech), and voice changer.
Key Features
Pricing
Free
Standard Edition cost: $29.99
Master's Edition priced: $49.99
GoldWave is a professional audio editing Canadian software designed for beginners and amateurs. It offers voice and stream recordings and editing, audio processing, enhancement, restoration, and conversions. It also provides forty different audio effects and enables you to remaster old vinyl or tape recordings.
Moreover, it also features noise reduction and pop/click features for more transparent audio. The spectrum filter also enables you to control the tone and frequency precisely. Some other qualities this GoldWave software possesses include batch processing/conversion, a file merger, audio copy, expression evaluator, and many more.
Key Features
Pricing
One Year GoldWave License: $19
Lifetime Goldwave License: $59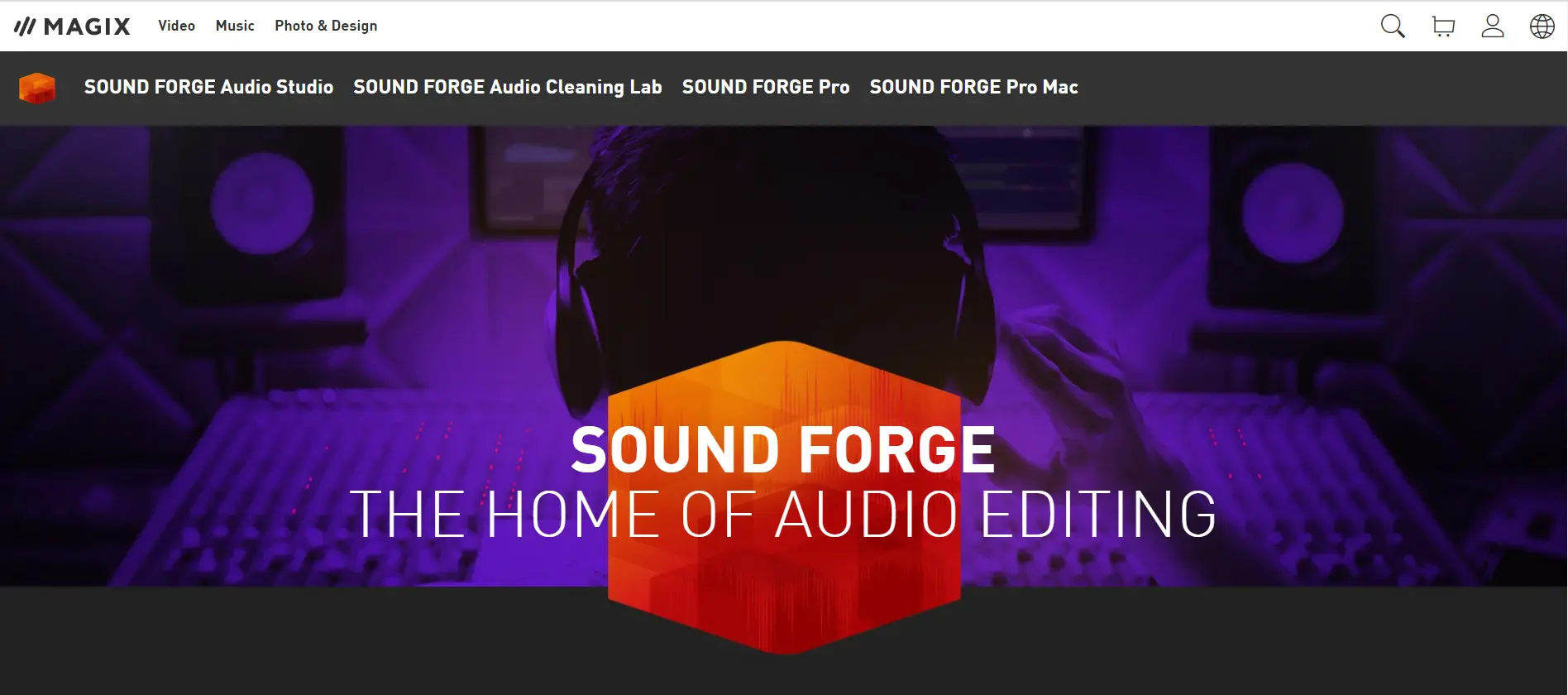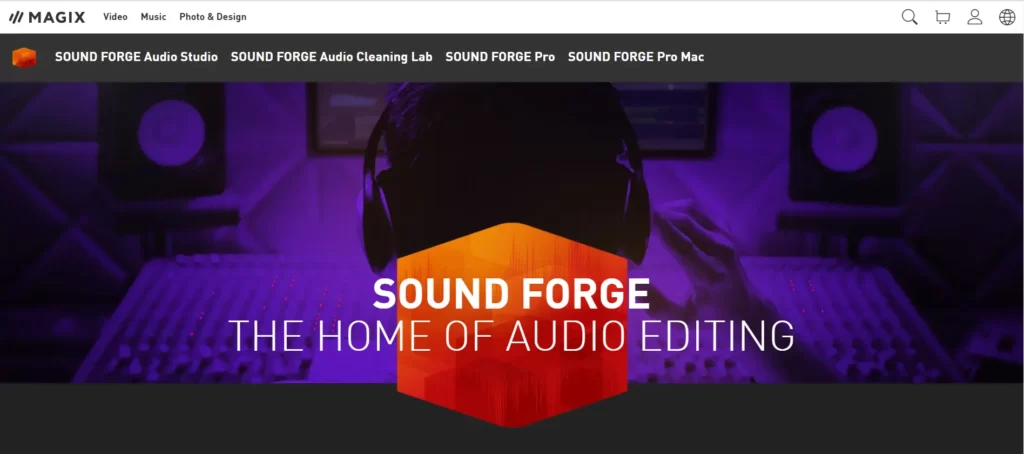 Sound Forge is a digital audio editing software with high-end features perfect for professionals. There are various versions of this software available in the market, and you can choose according to your requirements. In addition, it offers multi-channel or multi-track recording, voice activity detection, and Disc Description.
Not only has that, but Sound Forge has many other functional features that work perfectly for all professionals or amateurs. It provides various tools to record, restore, and master songs and audio files. The audio files and songs edited from this software have a professional touch.
Key Features
Pricing
Sound Forge Pro 16: $349
Sound Forge Pro 16 Suite: $499
Sound Forge Pro 365: $14.99/month
Sound Forger Pro 365 Suite: $19.99/month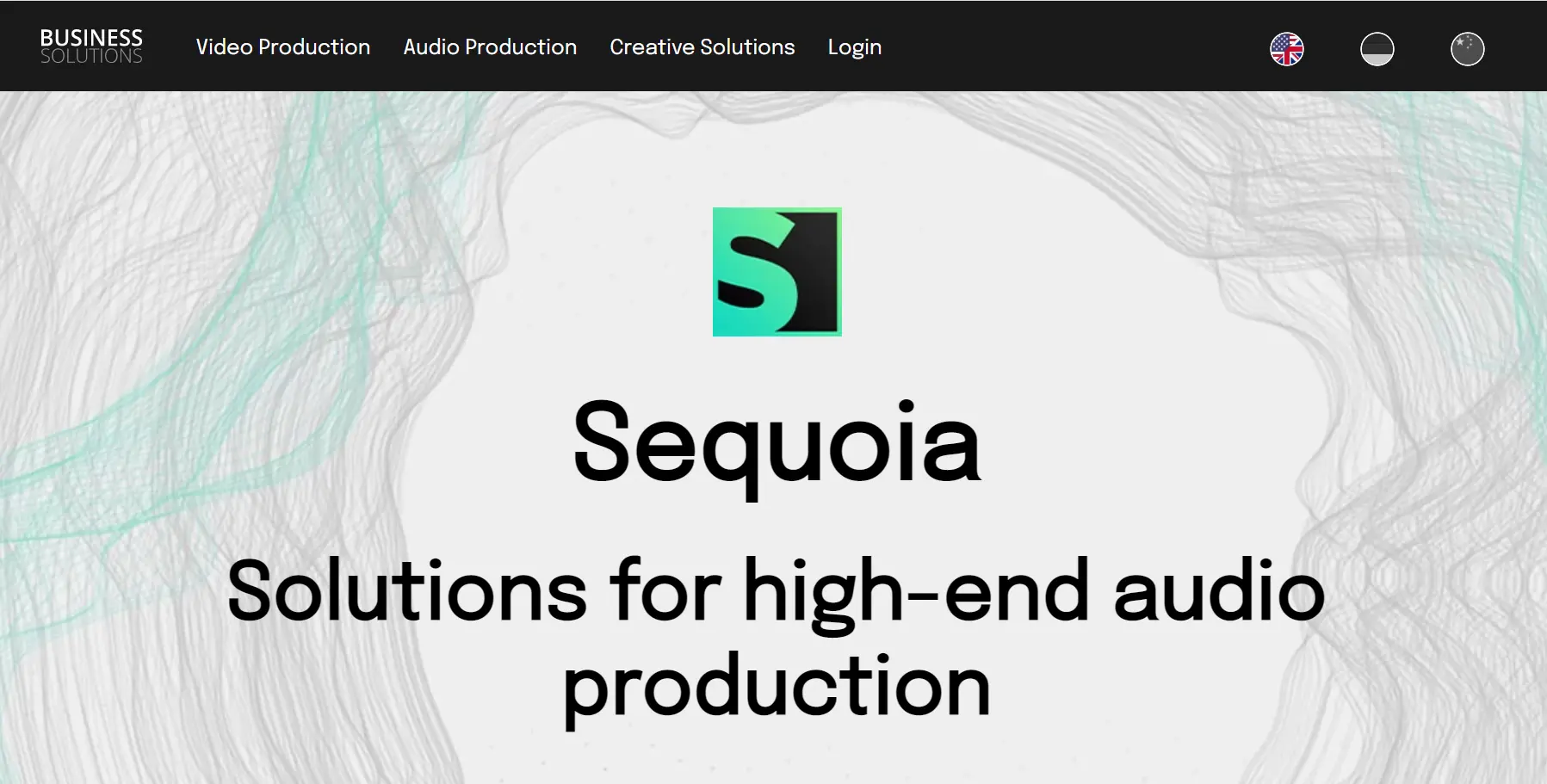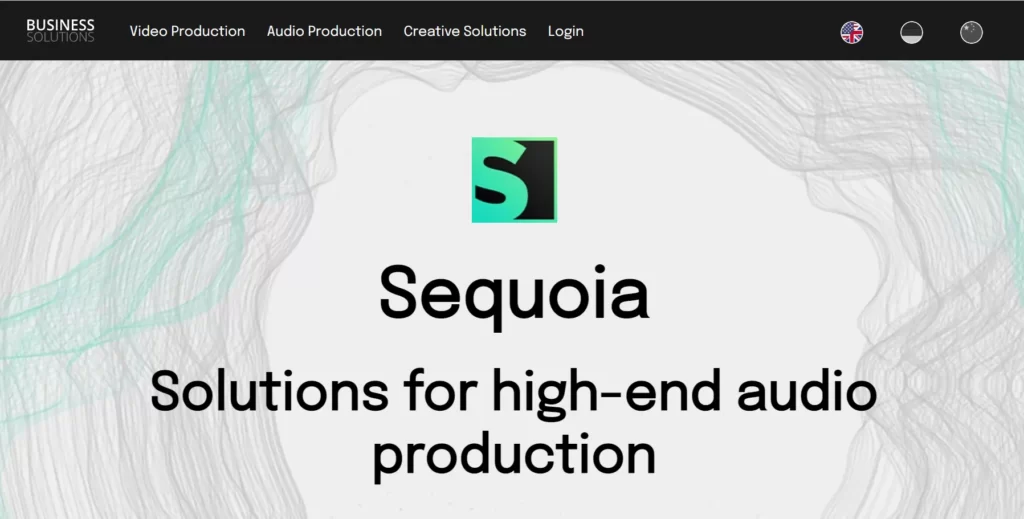 Sequoia is an all-in-one platform for all your audio editing needs. Its high-end features bring everything to the table that professionals might need. Along with that, it offers audio production, post-production, mastering, and broadcasting. The highly proficient features are source destination cut and multi-synchronous cut. It also enables the team to work post-production smoothly.
Along with that, it also offers a direct connection to broadcast CMS and automation systems. It also enables you to edit the audio during live recording. It features a wide range of editing tools, including peak meters, a powerful object editor, top-notch plug-ins, comprehensive phase, and native audio restoration.
Key Features
Pricing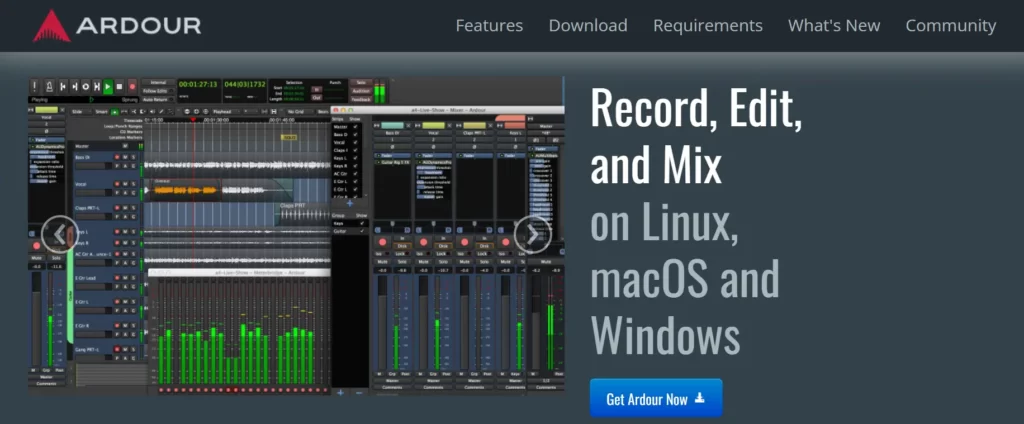 Another excellent option for audio editing software is free is Ardour. This is a pretty powerful audio editing software with multiple exceptional performance features, including its high compatibility with macOS, Windows, and Linux. It has everything you might need for audio editing, even though it is free of cost.
Ardour makes all your recordings easier with MIDI devices and high-end mics. Your editing process also goes smoothly, including crossfades, cuts, swings, transpositions, etc. Therefore, it can be said that it has everything that you might need during the recording and editing process.
Key Features
Pricing
Free of cost
$1 for full features set
Factors to Consider While Looking For Audio Editing Software?
When it comes to audio editing, these are some factors that you need to consider. Here are a few of the best features to look for in a quality audio editing software:
Volume Control
It is one of the first things to consider while looking for an excellent audio editor. The software should have an easy-to-use interface with various sliders and buttons for adjusting the volume.
Noise Reduction
The software should have the ability to reduce the background noise from the audio files. This is a vital feature to look for while choosing an audio editor.
Frequency Equalization
The software should have the ability to equalize the frequencies of the audio files. This will help you get the perfect sound quality from the edited audio files.
File Conversion
The software should have the ability to convert the edited audio files into different file formats.
Effects and Filters
The software should have various effects and filters that can be applied to the edited audio files. This will help you get the perfect sound quality from the edited audio files.
User-Friendly Interface
The software should have a user-friendly interface that is easy to use. In addition, the interface should be simple so that you can easily edit the audio files.
The Bottom Line
That's it for now. We have reviewed a few of the best audio editors that you can use for your audio editing needs. All these software have different features and pricing plans. You can choose the one that best suits your needs and budget. However, our top recommendation is FAE Media and Adobe Audition.
If you have any questions or suggestions, feel free to leave a comment below. We would love to hear from you.