Disclosure: Some of the links in this article may be affiliate links, which can provide compensation to me at no cost to you if you decide to purchase a paid plan. We review these products after doing a lot of research, we check all features and recommend the best products only.
In the age of globalization where the reach of the companies is not limited to the geographical boundaries be it domestic or international, it is but obvious that the customers will be widespread and the traditional outlook of customer relationship has taken a 360° turn and in the new era of digitalization and artificial intelligence, it has been made possible that you keep in touch with the requirements of your customers and the market by managing your database with various software and tools.
What is a CRM Software?
Customer Relationship Management is a software system that enables the user to keep a tab of the customer history and database while interacting and communicating with them.
Customer service and entrustment are one of the primary aspects of all the companies, however, with the vast range of customer diversity the management of data can be a hassle hence, CRM also provides a branch of service to stay updated and in contact with the needs of the customers and solving them in real-time.
CRM plays a pivotal role in collecting, organizing, and managing customer data for an enhanced customer experience and lead generation for the upcoming marketing campaigns and hence can prove a very vital tool for the sales and marketing teams of an organization.
What are the benefits of CRM software?
The main objective that CRM tends to mend and manage is, as the abbreviation suggests, customer relationship and understanding with the company.
How to choose the right CRM software?
CRM systems are made to help you achieve your goals and in order to choose the best CRM software, you need to identify your objective for your company some of them being;
With the distinct range of alternatives in software and tools, it is difficult to find the best option for you but with an agenda in mind of which features to look for, you can pindown to your top picks.
Now that we've discussed the primary understanding of what CRM stands for we bring you the 11 Best CRM Softwares and Tools in 2023 that can help you optimize your customer satisfaction.
Our Top Picks
Customizable templates for  management of database
ROI Customer Tracking and 
Real-Time data
Inventory and Campaign Management

200+ Workflows and workflow management
Project and Task planning, editing and tracking 
IT operations that enhance the services.
Assistance in HR and Recruitment

Automation of administrative tasks
Track Communication and Contact Management
Sales forecasting and Campaign Management
Customizable Templates for sales processes
Best CRM Softwares and Tools in 2023
Keap – Best for Small Businesses
Monday.com – Best Overall
Pipedrive – Best Value for Service
Hubspot – Best Free Option
Freshsales – Best Insights
ZenDesk – Best Contact Database
Freshworks – Best Marketing Automations
Apptivo – Best E-Commerce Forum
Nimble – Best Customization
SugarCRM – Best Sales Automation
Microsoft Dynamics – Best Supply and Client Management
#1. Keap
Keap is a CRM system that assists its user in acquiring data, generating sales opportunities, establishing a workflow, and managing communication and contact all under the same umbrella. Keap as a CRM aims at making tracking and task management a simpler work process for small businesses and freelancers.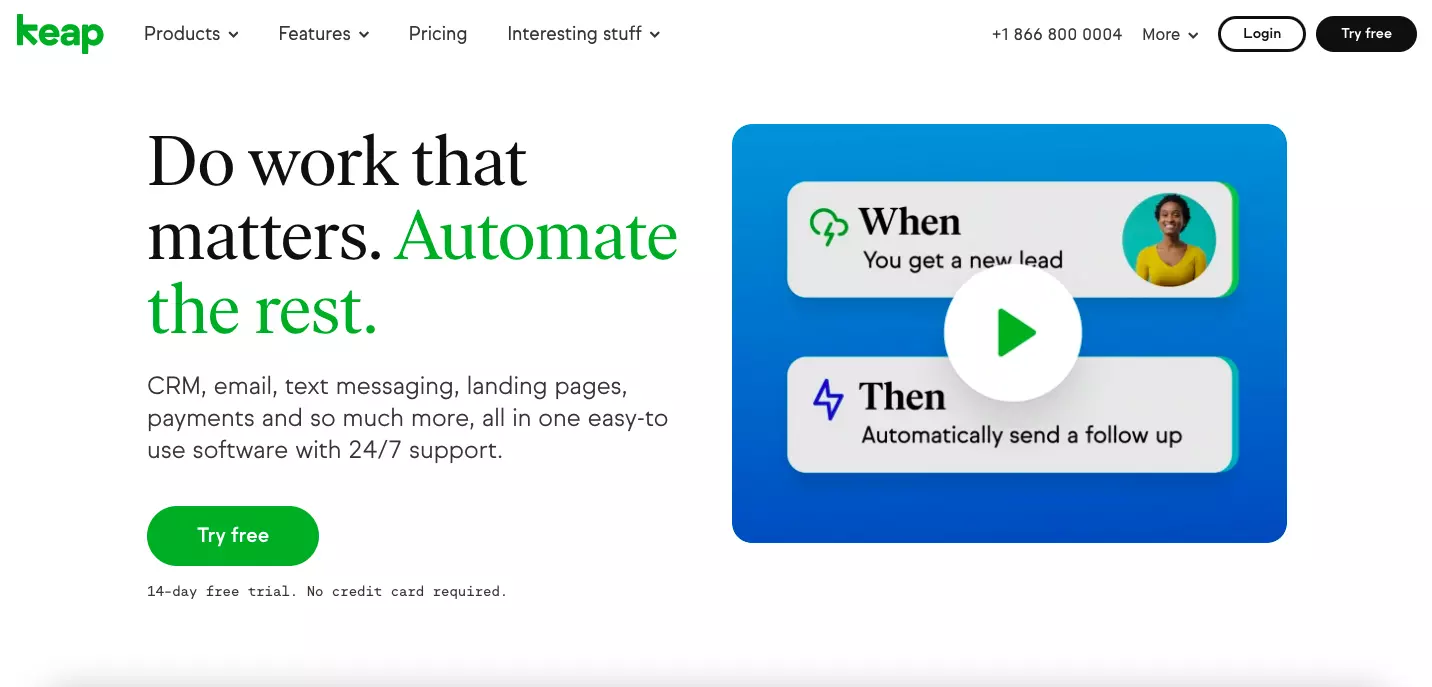 Key Features
Pros
Customer service support and analytics
Contact and communication management
Lead generation, distribution and management
Real-Time Data Acquisition
Cons
Limited to Small businesses and Start-ups
No availability of multi-currency
Lack of opportunity and performance management
Pricing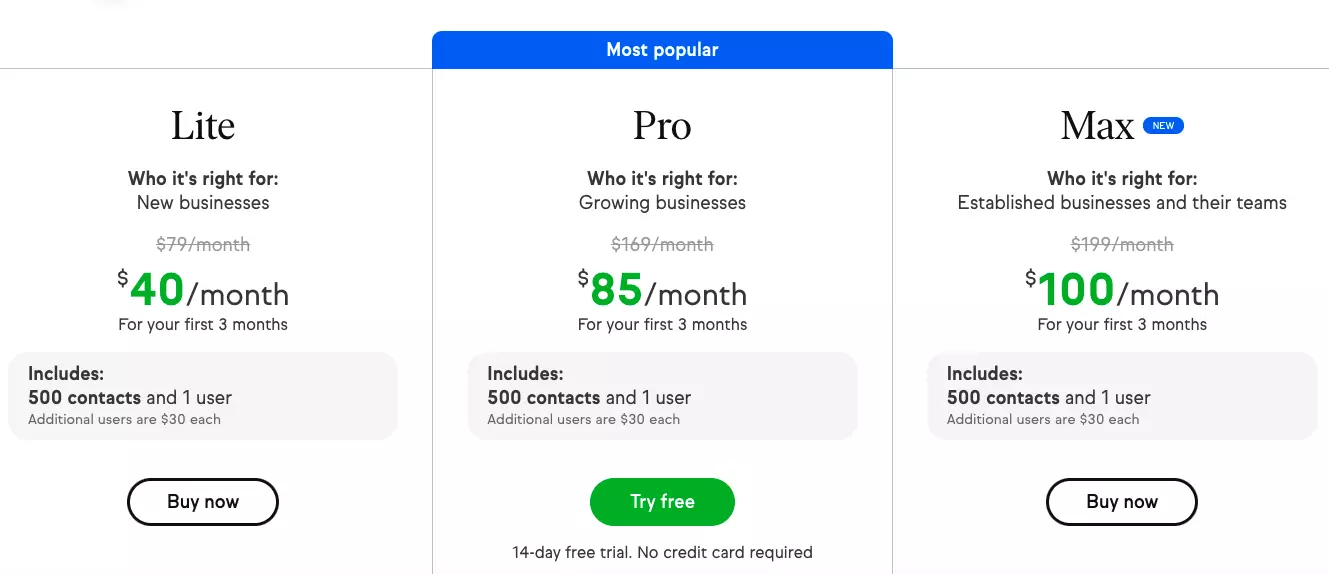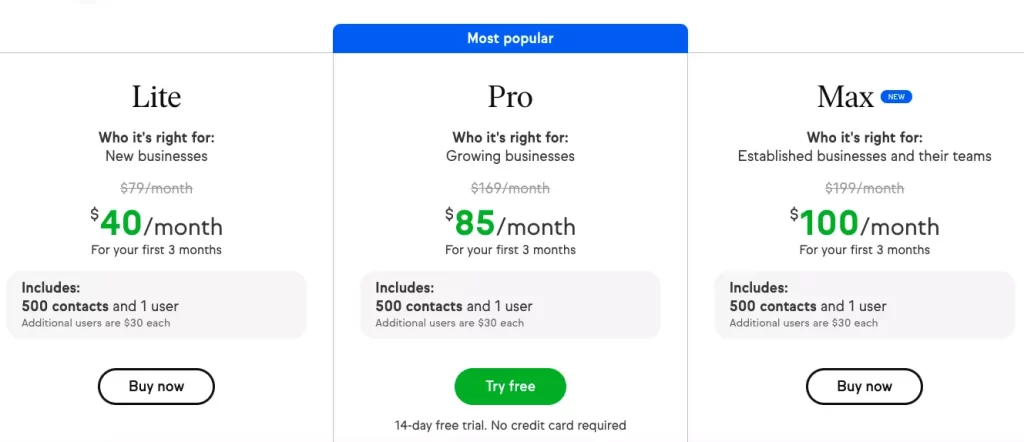 #2. Monday.com
Monday.com is CRM software that focuses its features on customer and company database management, team collaboration for projects, optimizing sales processes and automating marketing pipelines.
Key Features
Pros
Competitive analysis for the companies
Complaint monitoring and solution crafting
Audio and video support with a visualization model
Web-based software for easy mobility of the user and data
Cons
Lack of multi-channel marketing
No assistance of Ad Hoc Reporting i.e. creating a report using AI for an as-needed basis
Pricing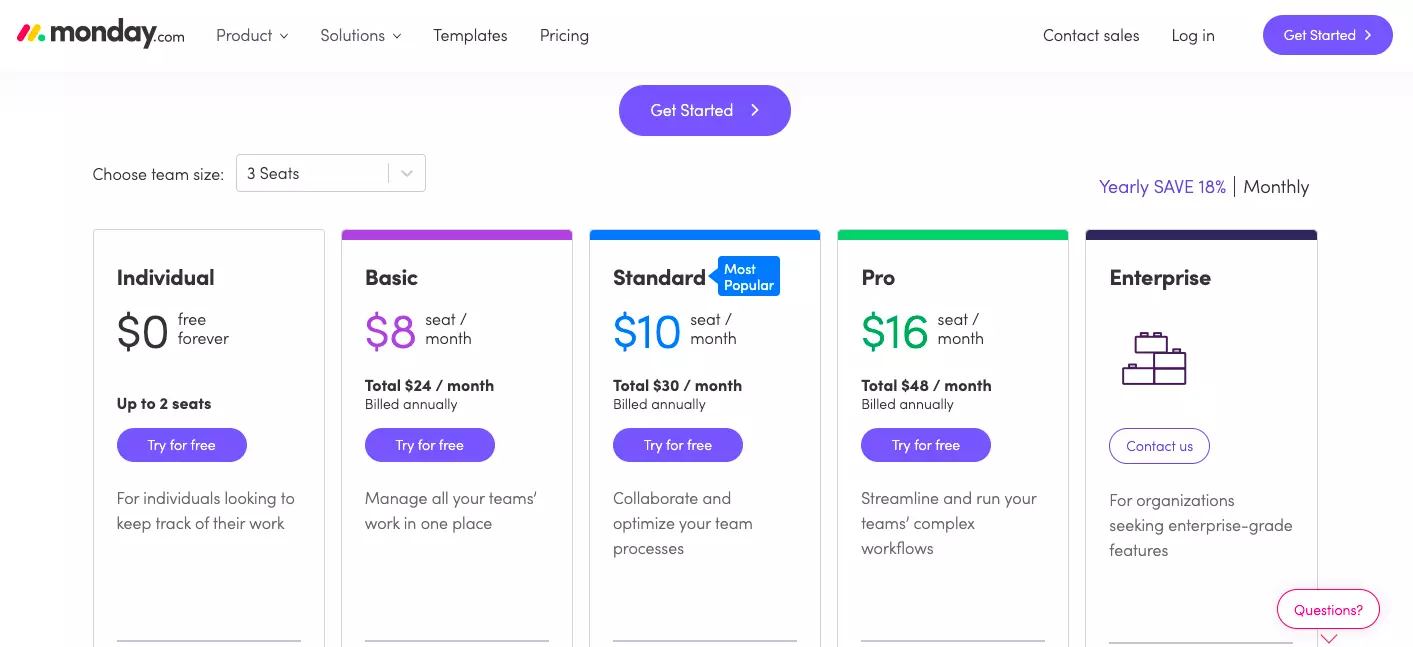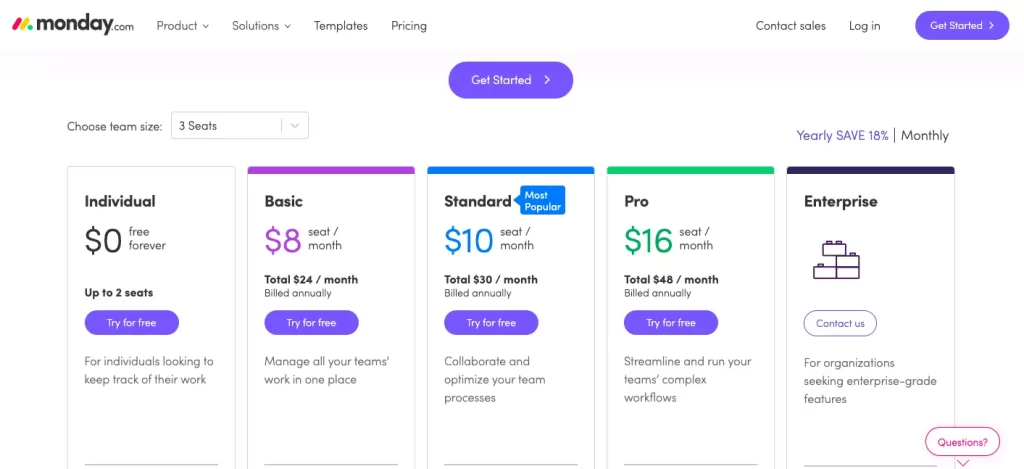 #3. Pipedrive
Where the previous two software were focusing on team collaboration and task management, Pipedrive, along with the mentioned, focuses on sales pipeline, lead generation and giving priority to the details regarding the best deals for the companies.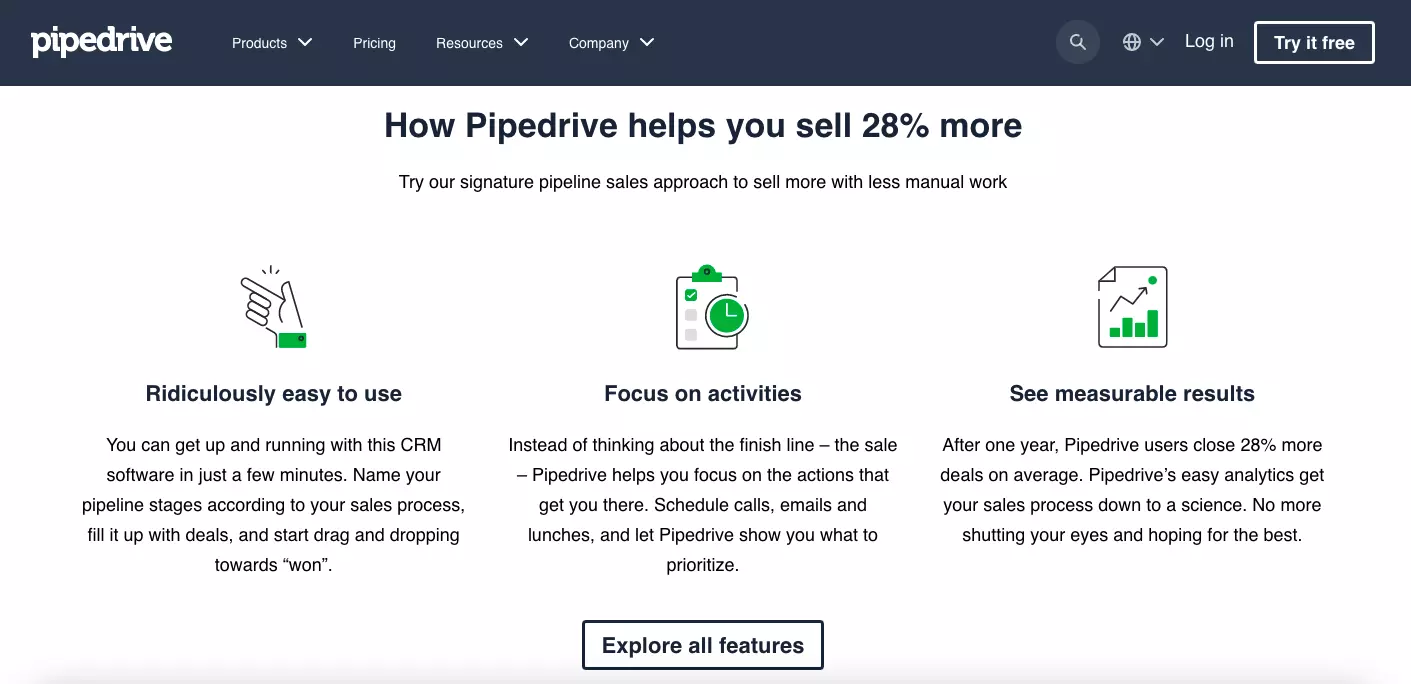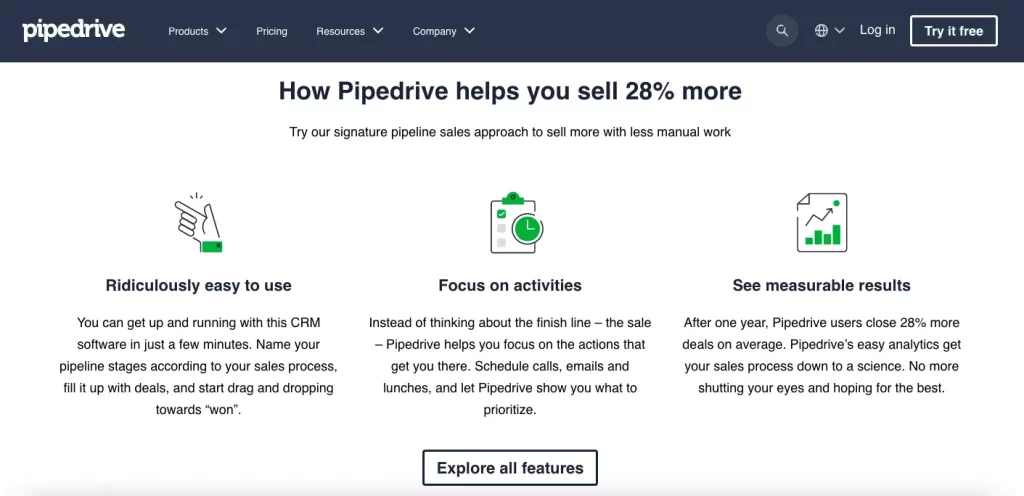 Key Features
Pros
Autoresponders and pre-configured bots for customer support
Multi-channel communication and data collection
Predictive analytics and pipeline management
Survey and poll management with text analysis
Cons
Less significance to task tracking and training management
Not a stable integration with social media
Pricing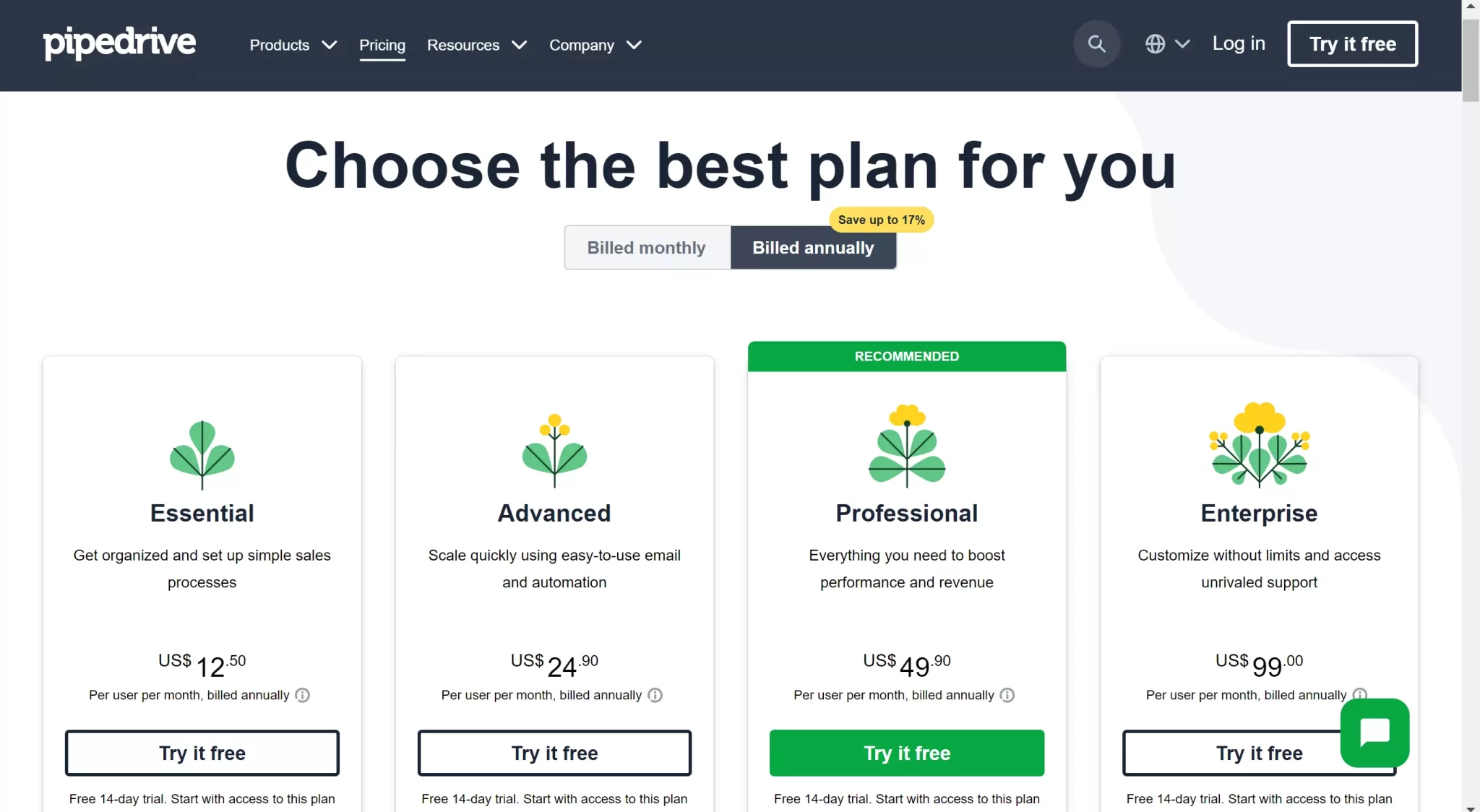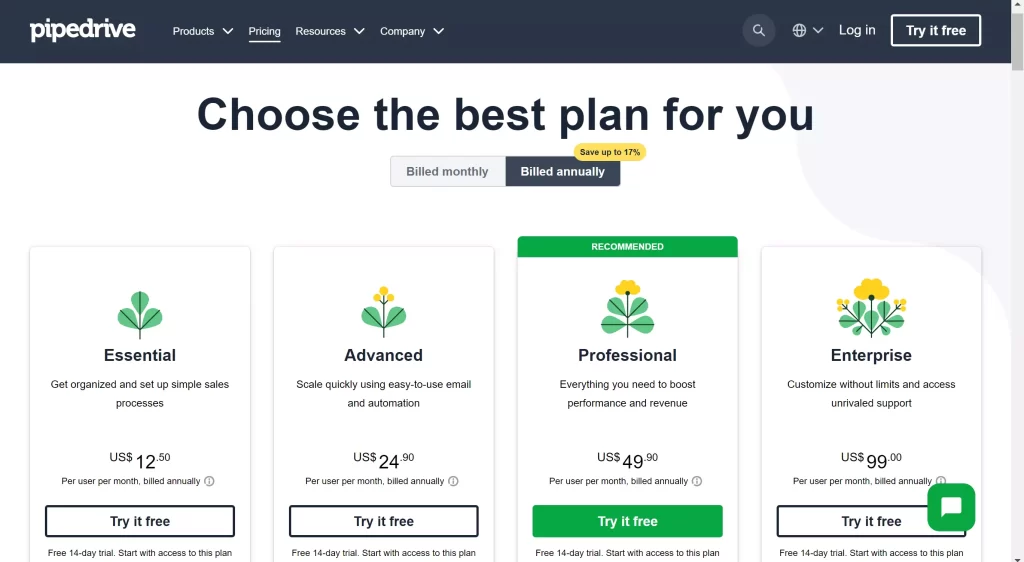 #4. Hubspot CRM
Hubspot offers the services of sales CRM, CMS (Content Management System), marketing automation software, customer care, and operations software all at one place.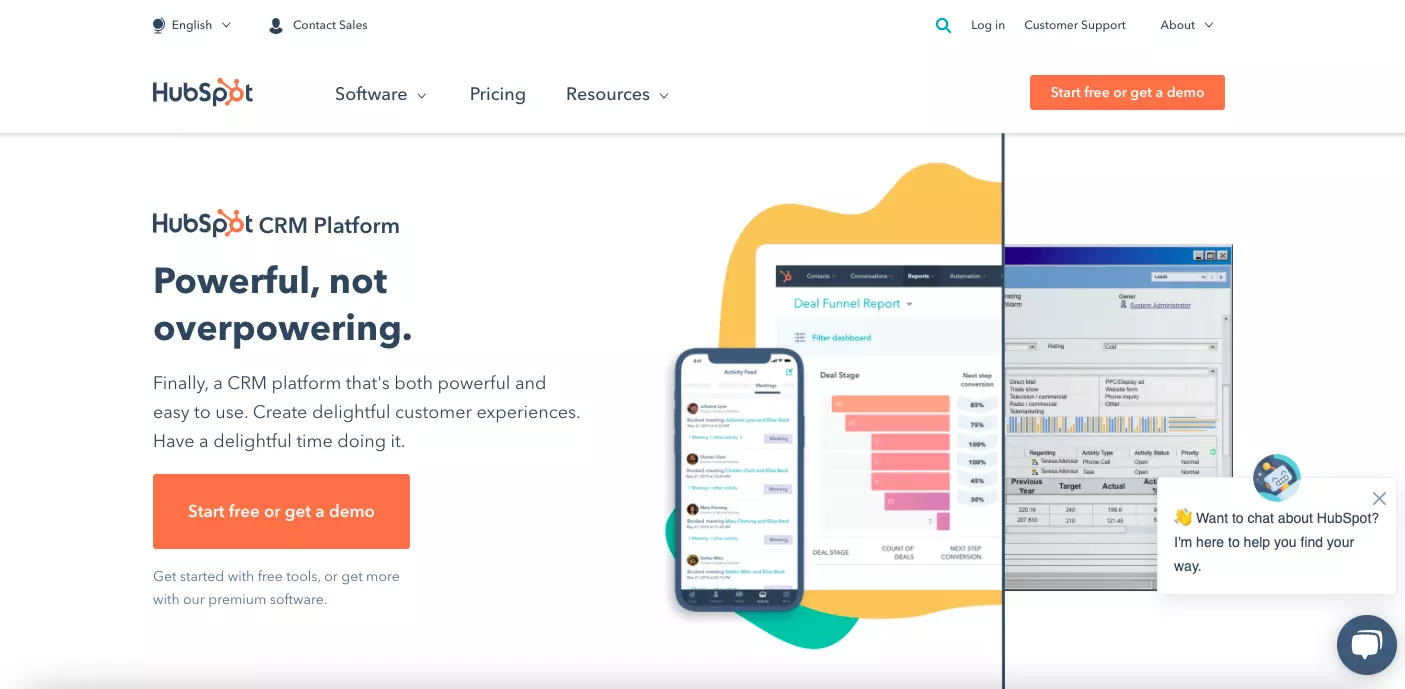 Key Features
Pros
Categorisation of data and client management
Customizable templates for workflows and inbound systems
Document storage and management
Sales forecasting and leads capture
Cons
Difficulty in data import and export
No accessibility for collaboration tools.
Pricing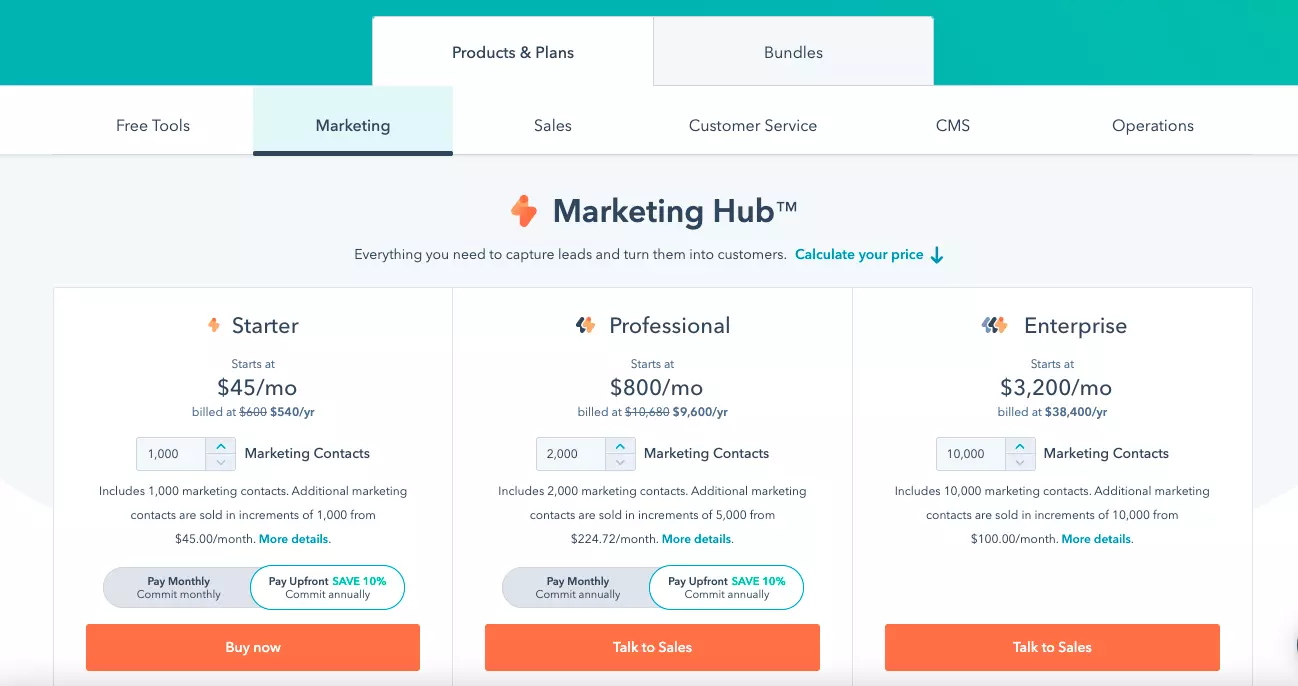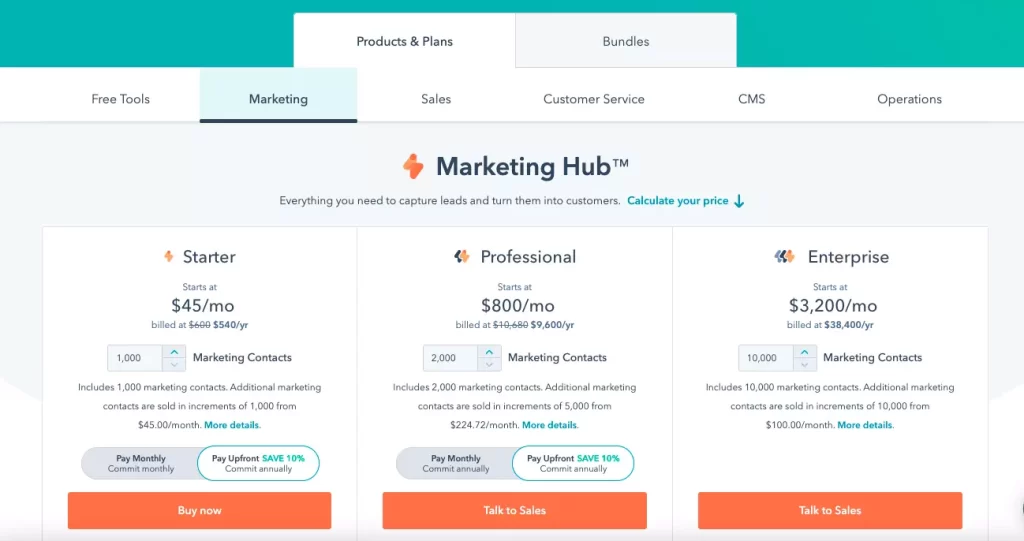 #5. Freshsales
Freshsales is a CRM and salesforce automation system that helps build a communicative and interactive bond not only with the customers and their requirements but also among the sales and marketing teams of the company.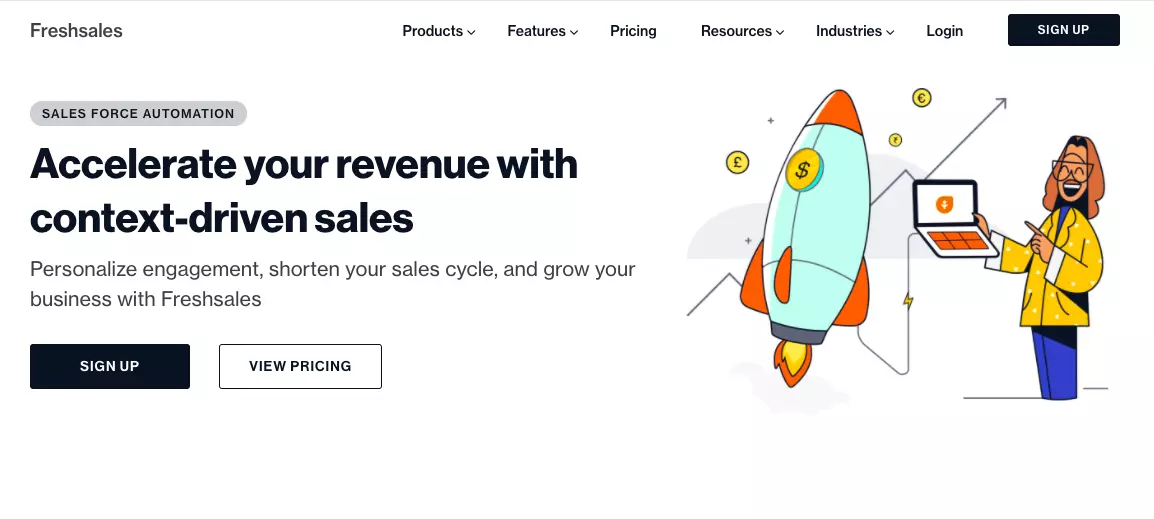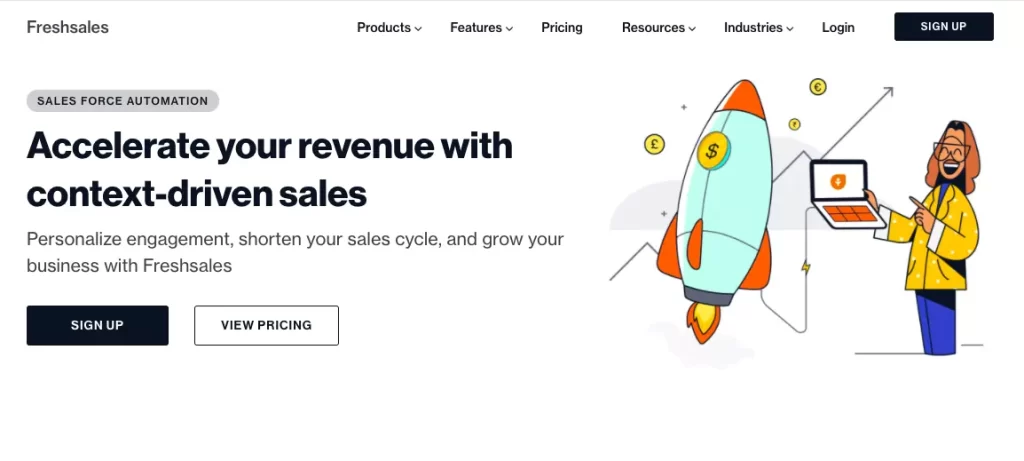 Key Features
Pros
A/B Testing for different perspectives
API integrations for easy sharing and recording of data
Analytics and ROI Tracking of customer needs
Performance tracking and management
Cons
Lack of business process control
No forecasting or budgeting of sales
Pricing
#6. ZenDesk
ZenDesk is software that provides a range of services in customer support and communication, sales, and marketing workflows. With the powerful packing of services, ZenDesk is flexible and efficient software for your company.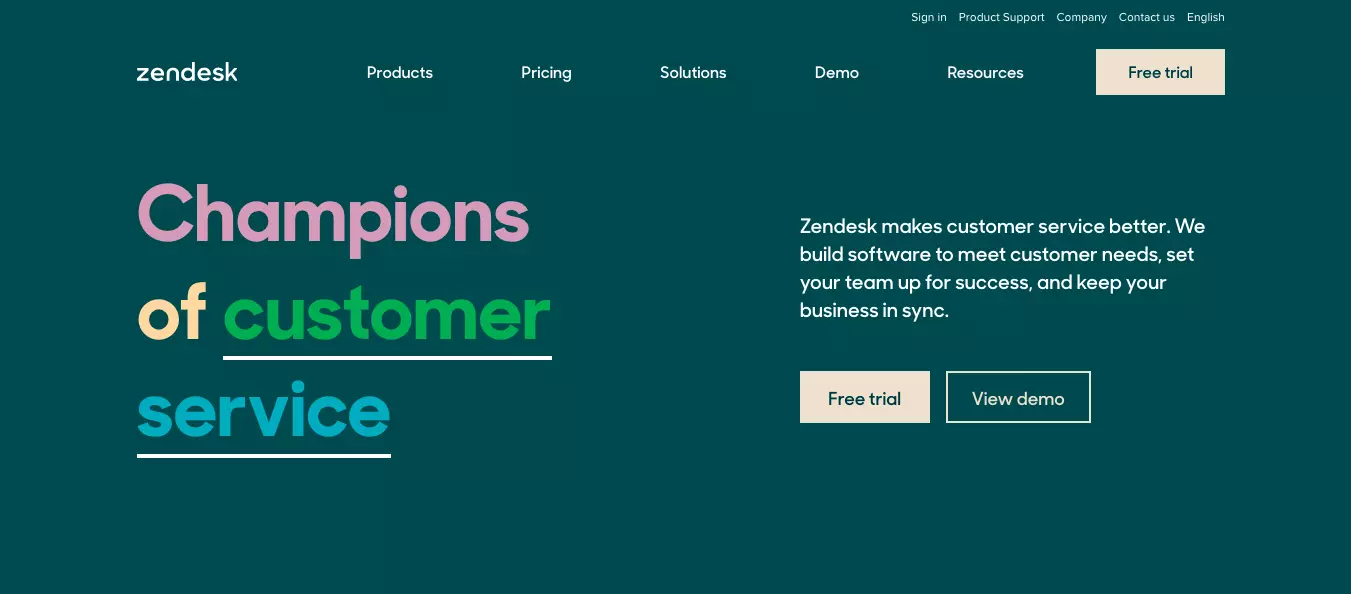 Key Features
Pros
360-degree feedback
Collaboration Tools for internal workflow
Campaign tracking and management
Community centre and management
Cons
No specific tool for a new contact database
Lack of employee management and tracking
Pricing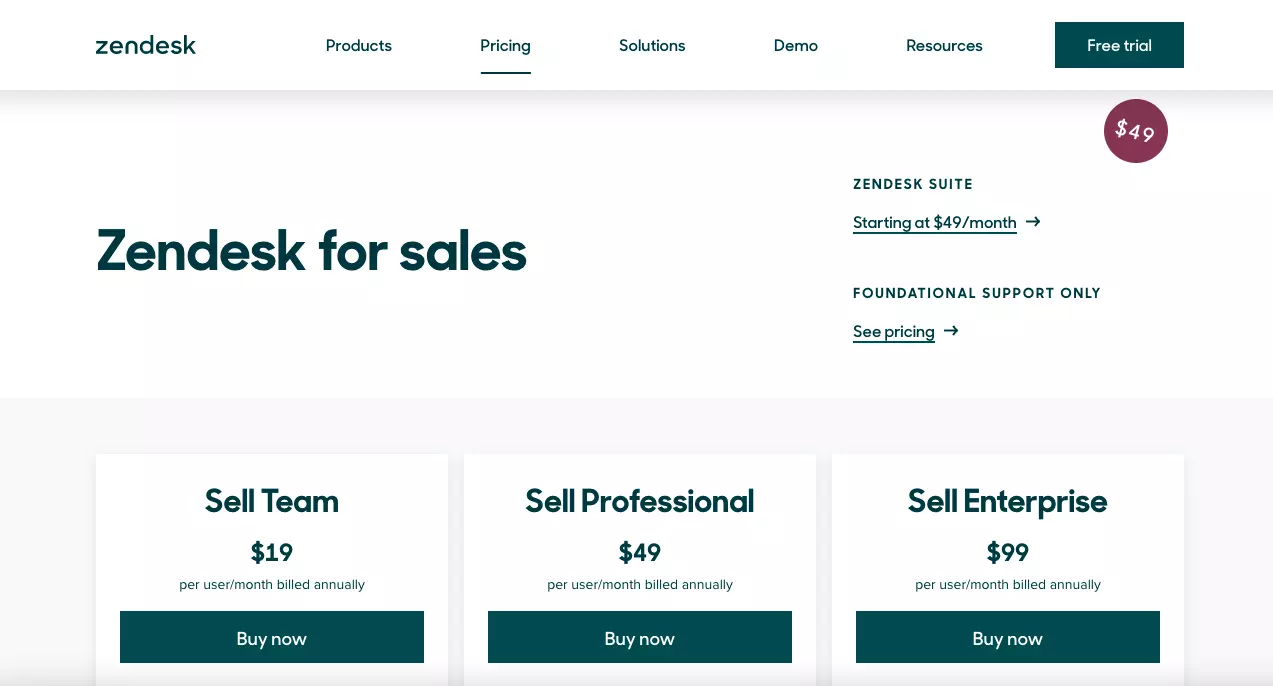 #7. Freshworks
Freshworks, just as others, is a SaaS (Software as a Service) software that helps in customer support, sales and marketing management, service management and HR and recruiting services through an Omni commerce channel.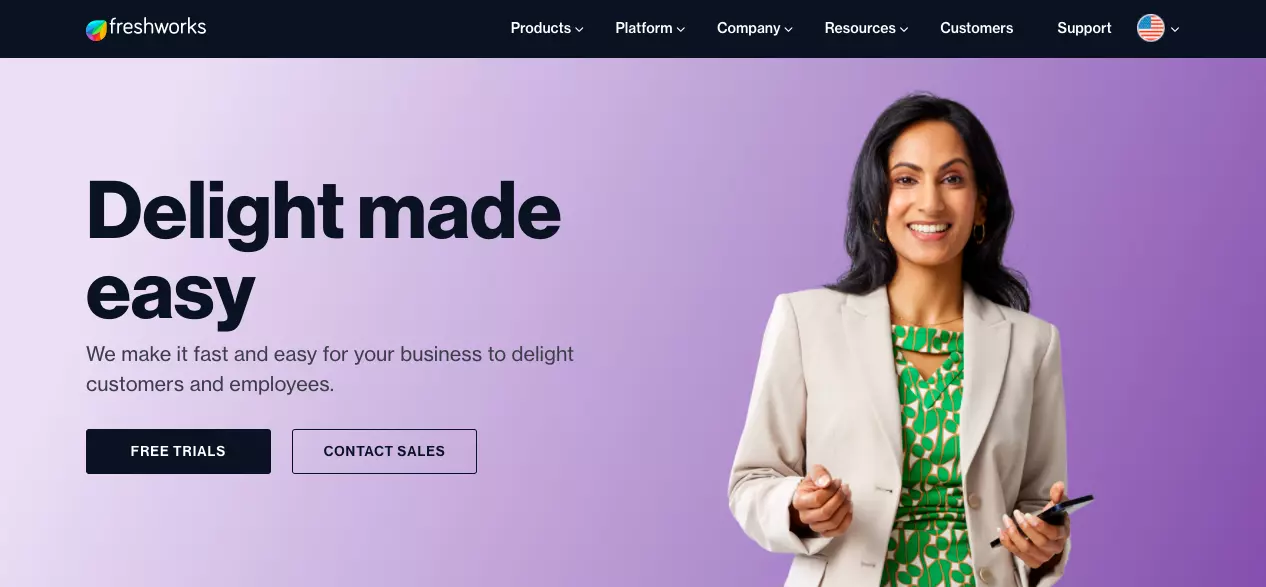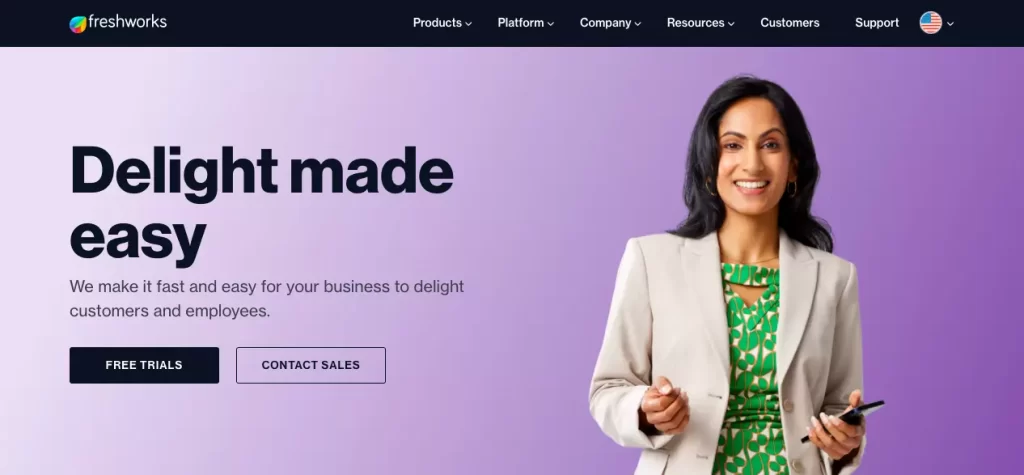 Key Features
Pros
Neo Admin Centre for security and transparency of user and customer data.
Collaboration tools with API integration for proficiency in work systems.
Customer activity tracking and management with interactive dashboard.
Behavioral analytics and tracking
Cons
Lack of channel and client management
No facility to customize the dashboard.
Pricing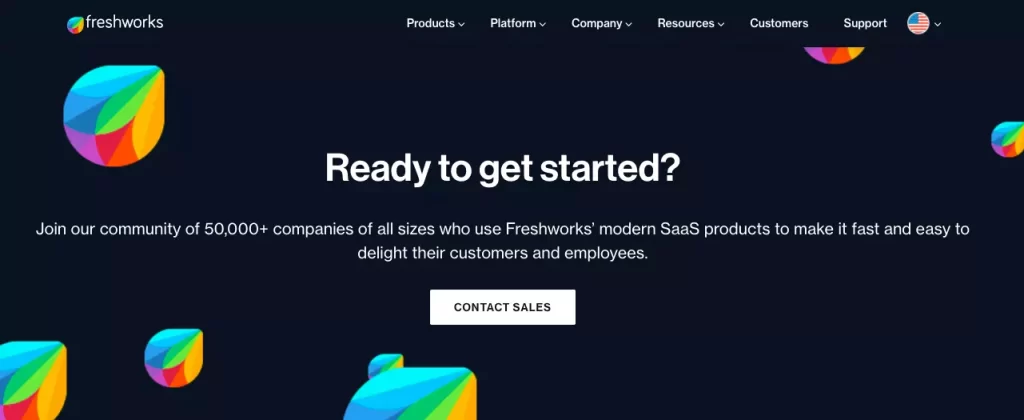 #8. Apptivo
Apptivo is cloud software that aims at enhancing the productivity of the company by providing services such as CRM tools, help desk for customer interaction, marketing, and sales reports on a unified platform.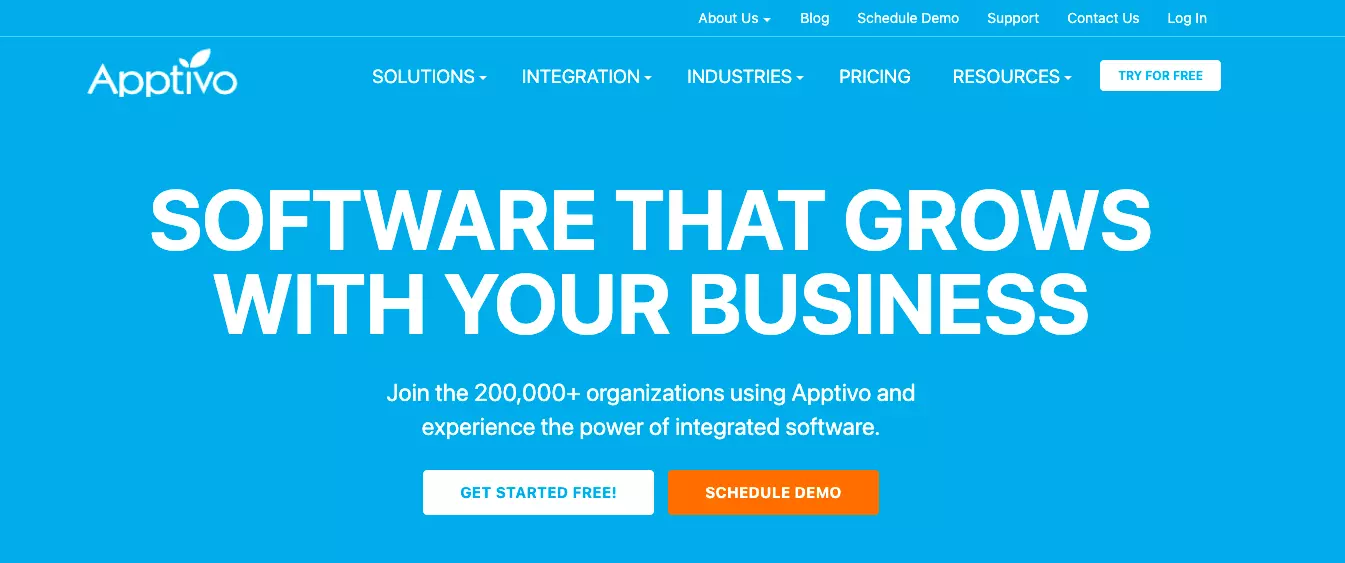 Key Features
Pros
Contact and client management with an activity dashboard
Easy data import and export
Customizable email templates and email marketing
Internal chat integration
Cons
No facilities for analytics or ROI tracking
No account or appointment management
Customer activity tracking and management is not available
Pricing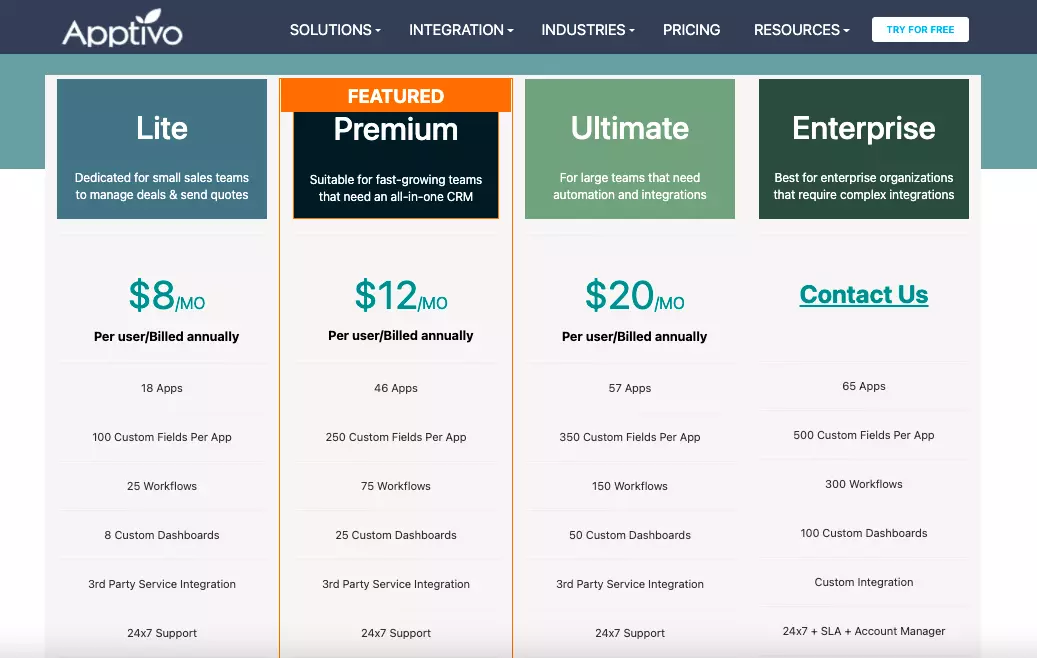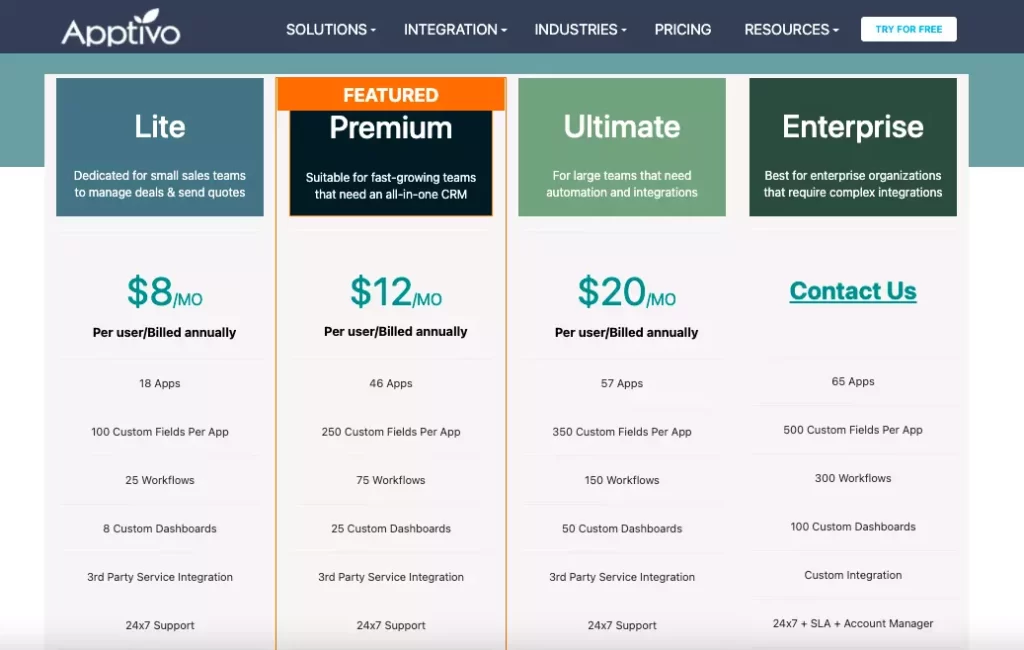 #9. Nimble
Nimble is customer relationship-focused CRM software that aids the services of user-friendly interface, data collection, organizing, and marketing automation and also provides integration to social media platforms and communication forums such as Gmail and Outlook.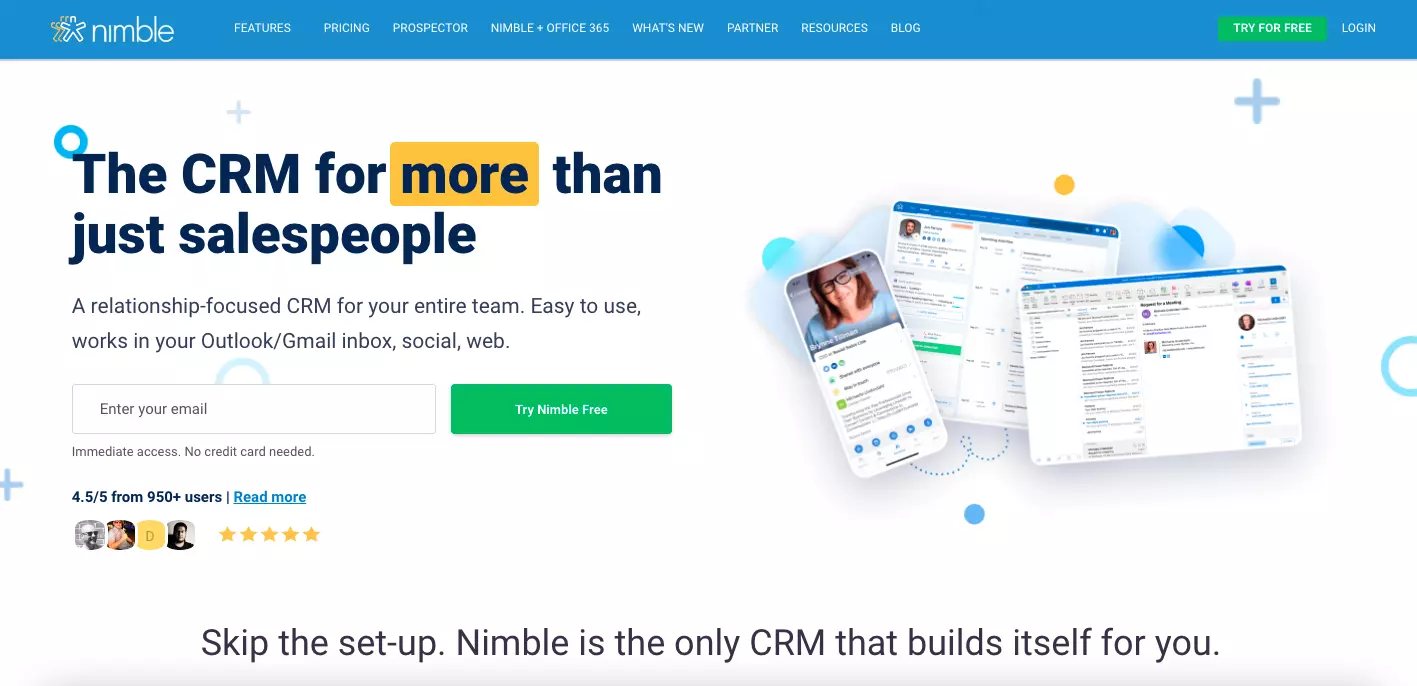 Key Features
Pros
API accounting integration
Client portal and contact database
Electronic payments and dues management
Sales and marketing reporting and statistics
Cons
Ticketing or Ticket routing is not available
No document storage and content management
Pricing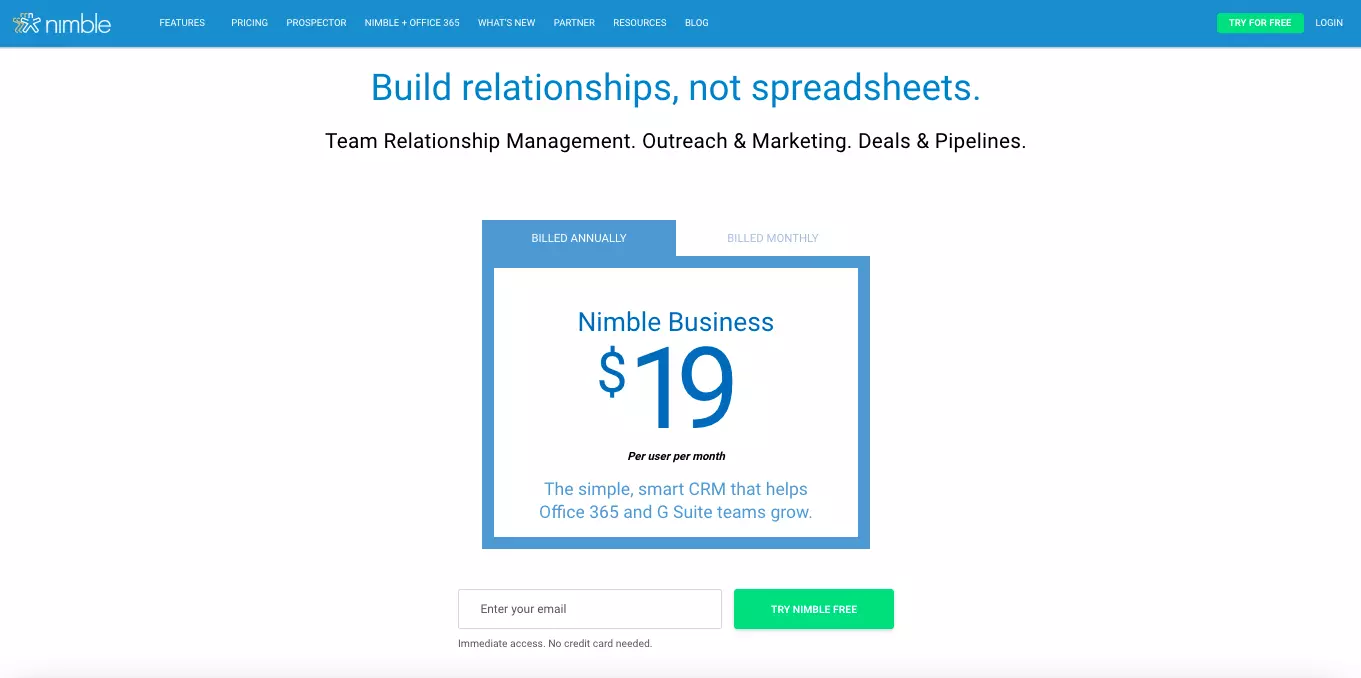 #10. Sugar CRM
SugarCRM offers the users an integrated work system platform where they can gain customer information, analyse, record, store, and convert the potential customers into real ones and the existing customers are provided with hassle-free interactive mediums.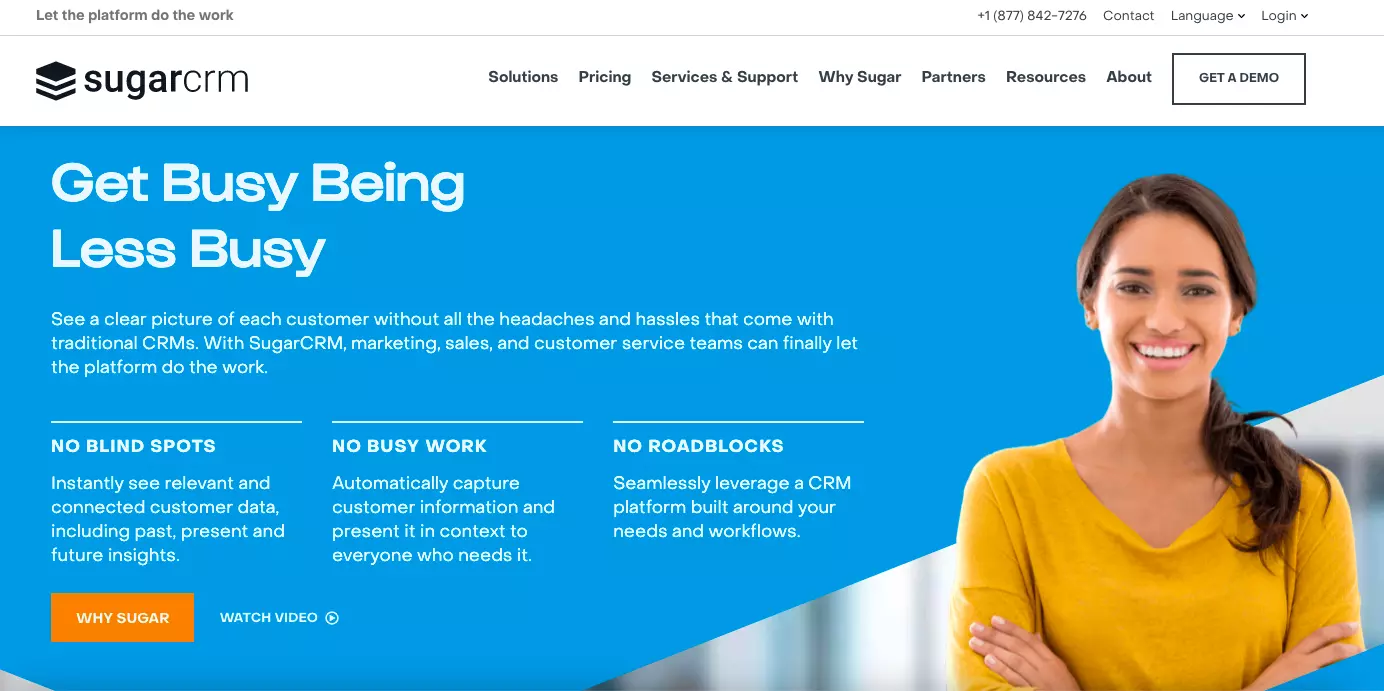 Key Features
Pros
Demographic data collection
API integration with communication tools
Data import and export for easy exchange of information
Email response control and marketing
Cons
No collaboration tools for the internal teams
Lack of channel and content management
Pricing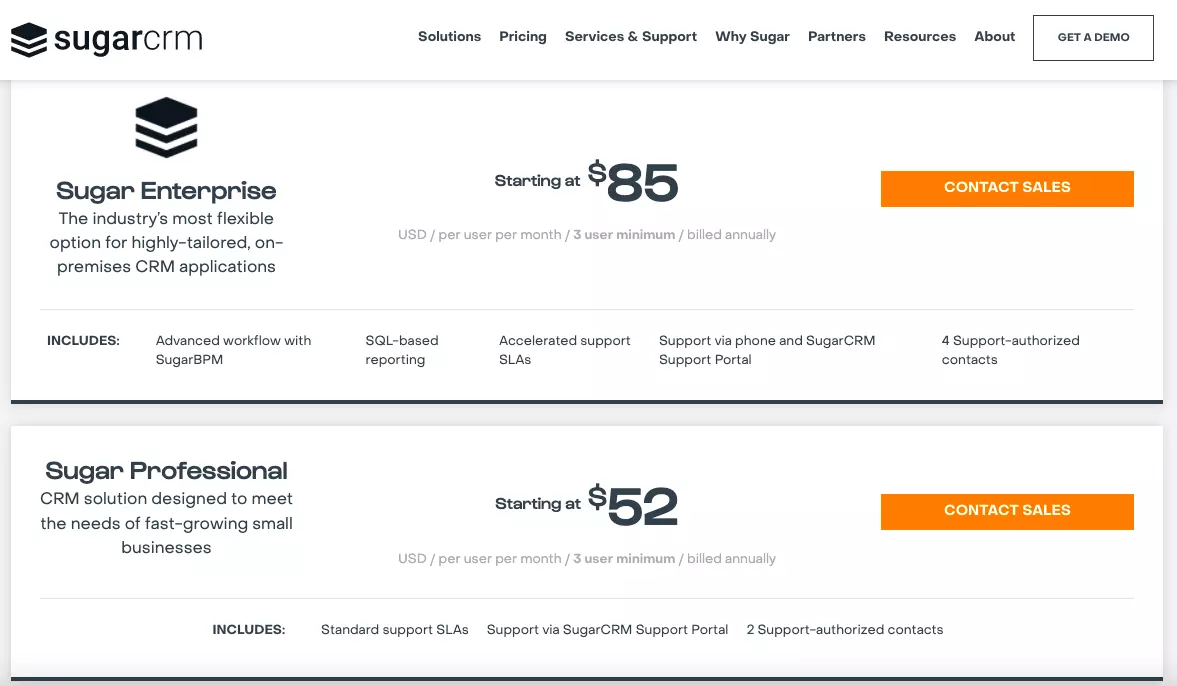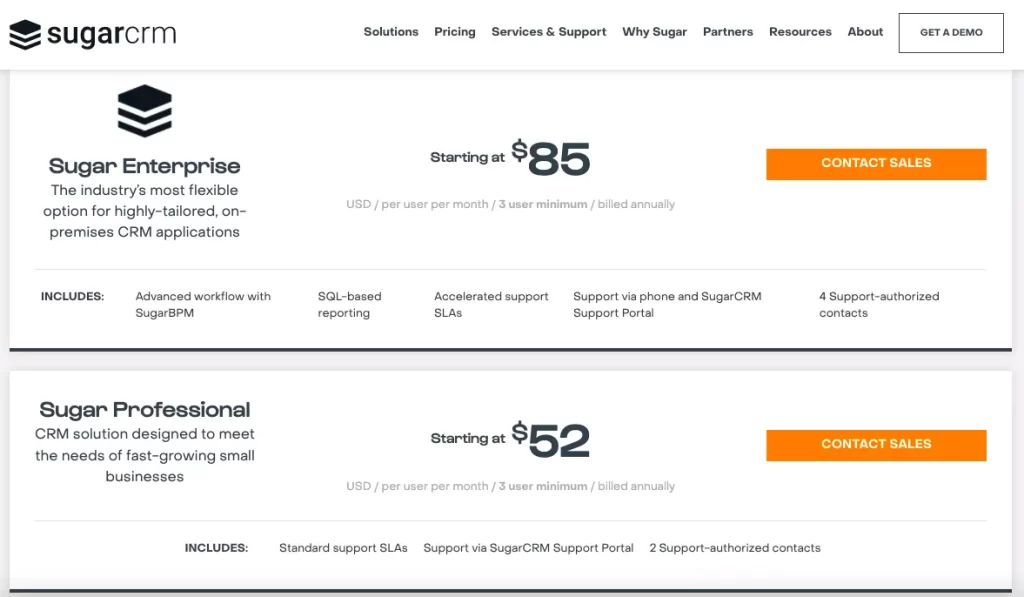 #11. Microsoft Dynamics
Microsoft Dynamics is a CRM tool that allows the user to have a better idea about the queries and management of customer services while also focusing on the sales and marketing automation for the company.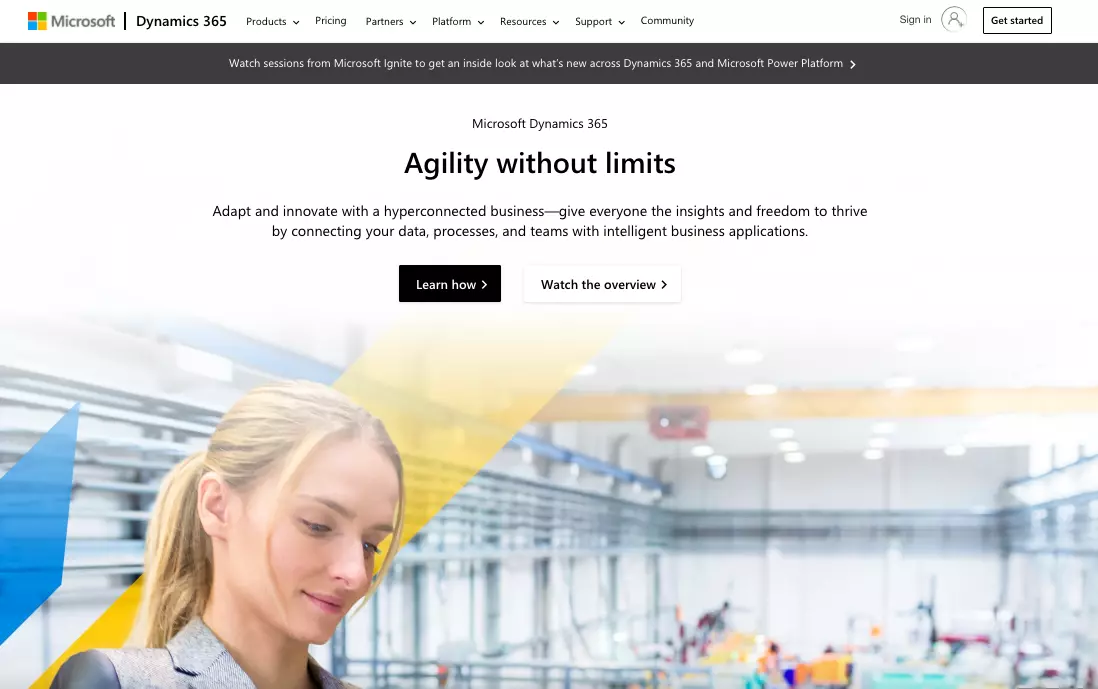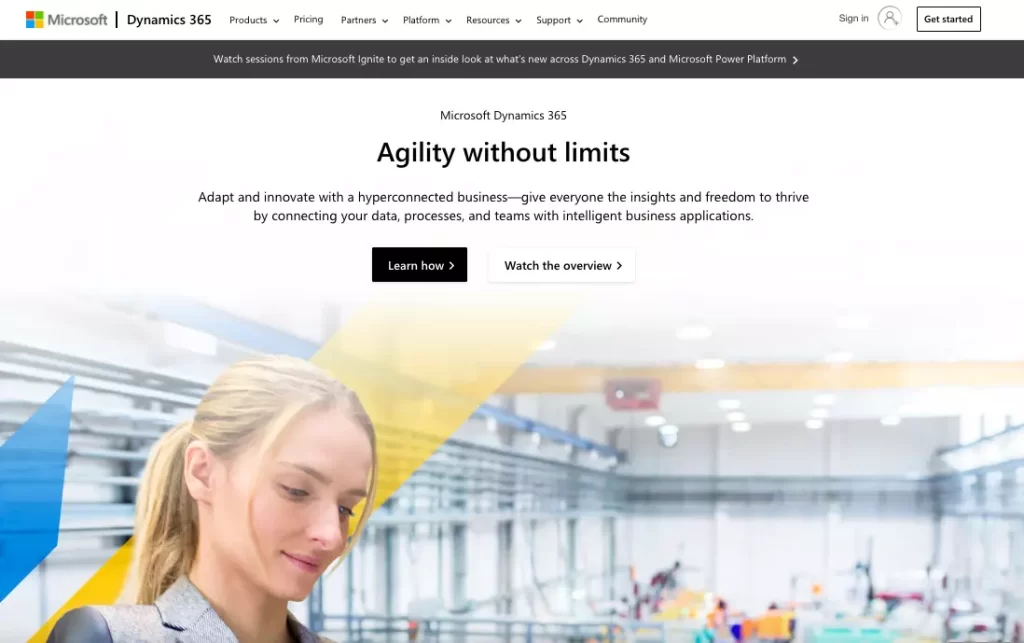 Key Features
Pros
API accounting integrations
Cash and financial management
Budgeting and inventory management
Project time tracking, planning, organizing and management
Cons
Lack of qualitative and quantitative analysis
No utilization report or visual analysis for the revenue
Pricing

Comparison & Analysis of Best CRM Software
| Software/Tool | Key Benefit |
| --- | --- |
| Keap | ROI Tracking with Real-Time Data Acquisition |
| Monday.com | Over 200+ workflows that help in project and task management |
| Pipedrive | Collection of data is performed in the modes online and offline giving a better database |
| Hubspot | Provides all the fundamental and core benefits of CRM tools in a free plan |
| Freshsales | AI set-up for visualized insights and prediction of the sales |
| ZenDesk | Provides the assistance of geotargeting to achieve information from the customers and market through their geolocation |
| Freshworks | Neo Admin Centre for the security and transparency of the user and customer data |
| Apptivo | Provides start-ups, small businesses, and freelancers with an E-commerce market to sell their product |
| Nimble | User-Friendly Interface that enables anyone to start an analysis |
| SugarCRM | An extensive range of tools for sales automation |
| Microsoft Dynamics | Vast cataloging of features, integrations, and automation |
Final Verdict: Top CRM Softwares available in the Market
Having explored the various CRMs currently available in the market and comparing their features, it is a difficult task to choose a winner as each software and tool brings something new to the table and hence, to decide our ultimate power package of CRM attributes, we will judge them on the basis of;
The ultimate CRM value package is Monday.com as it qualifies all the criteria and helps the companies to bring out the best in their customer satisfaction service.
Check this: 12 Best Autoresponder For Affiliate Marketing
FAQs